CITY CENTRE – STAVANGER
Verksgata 12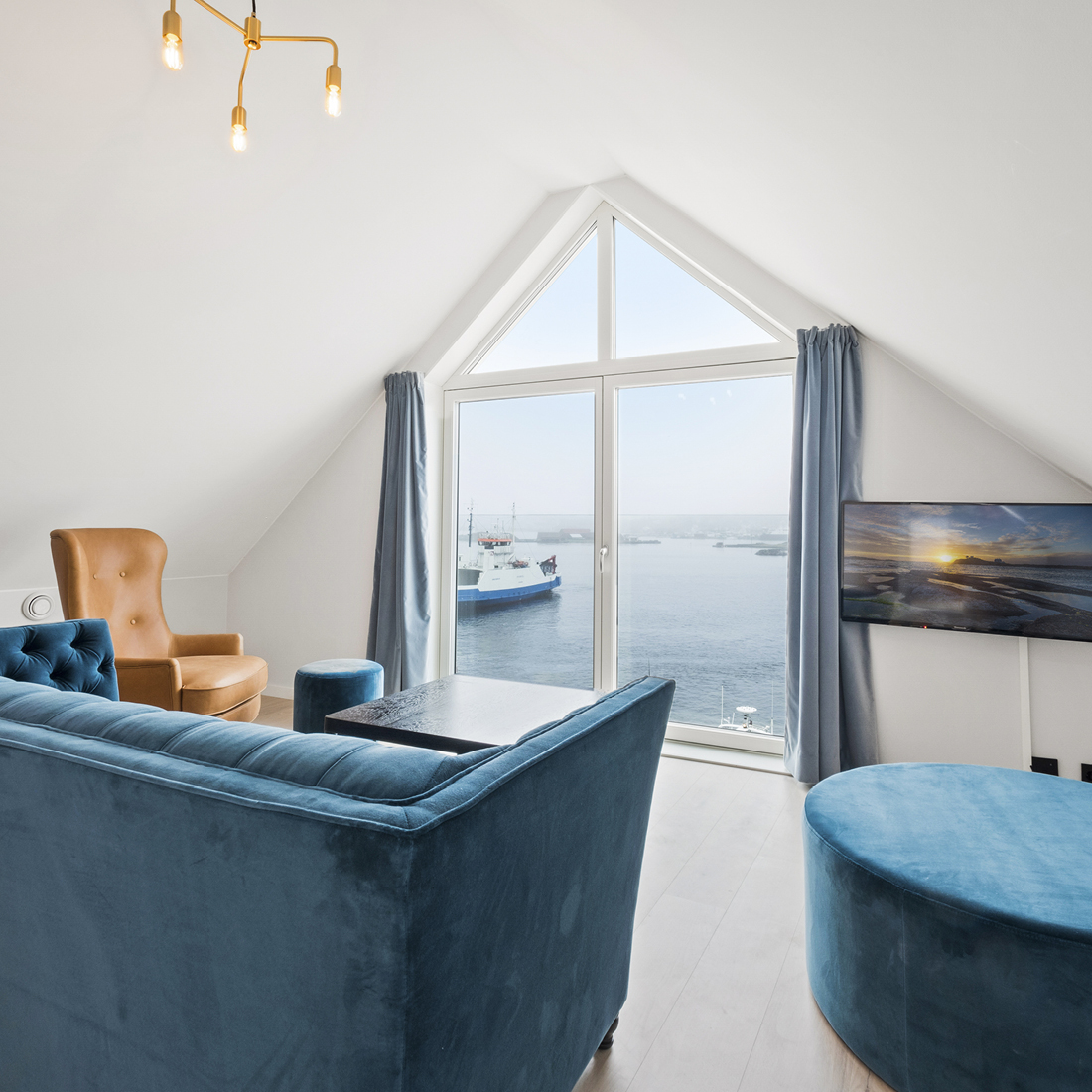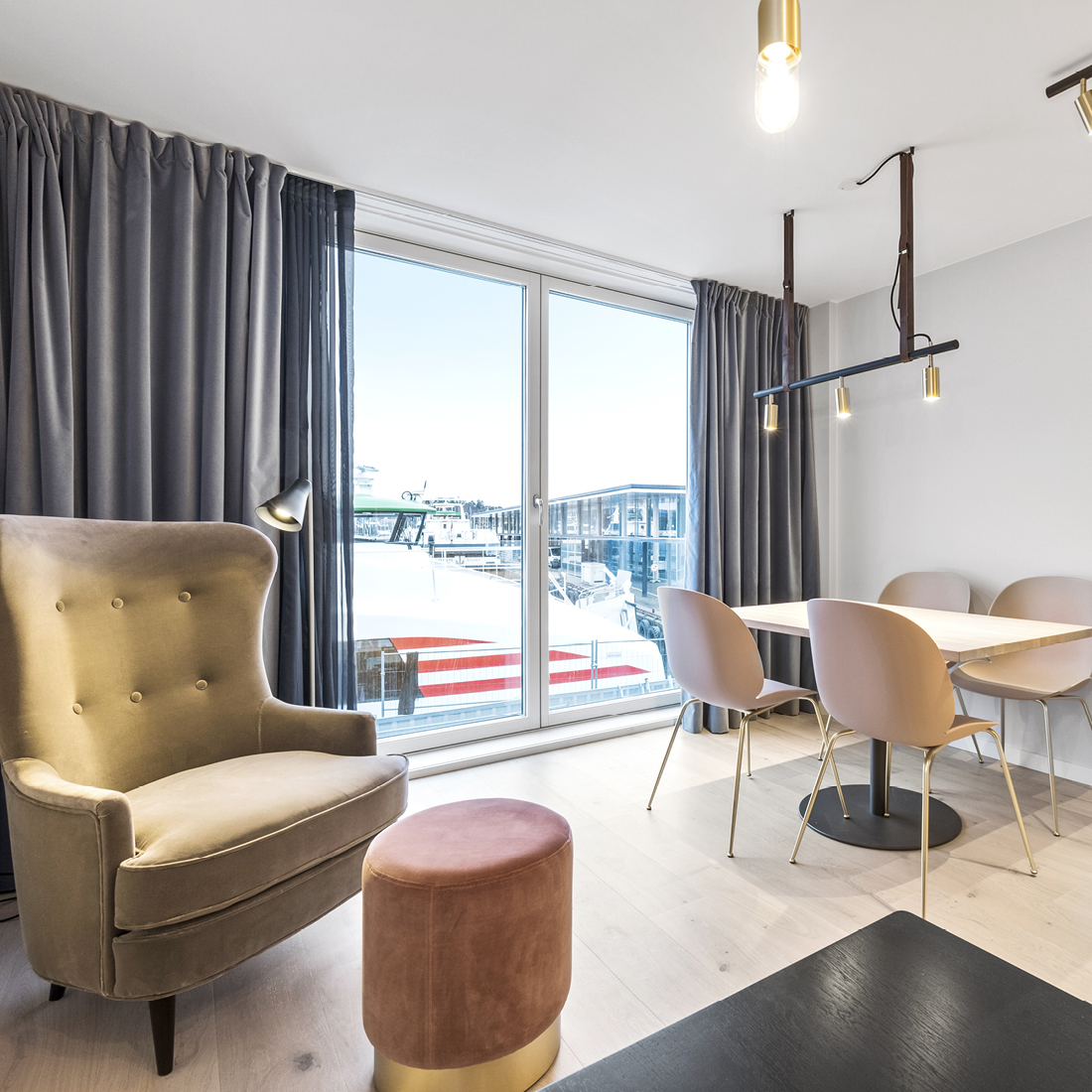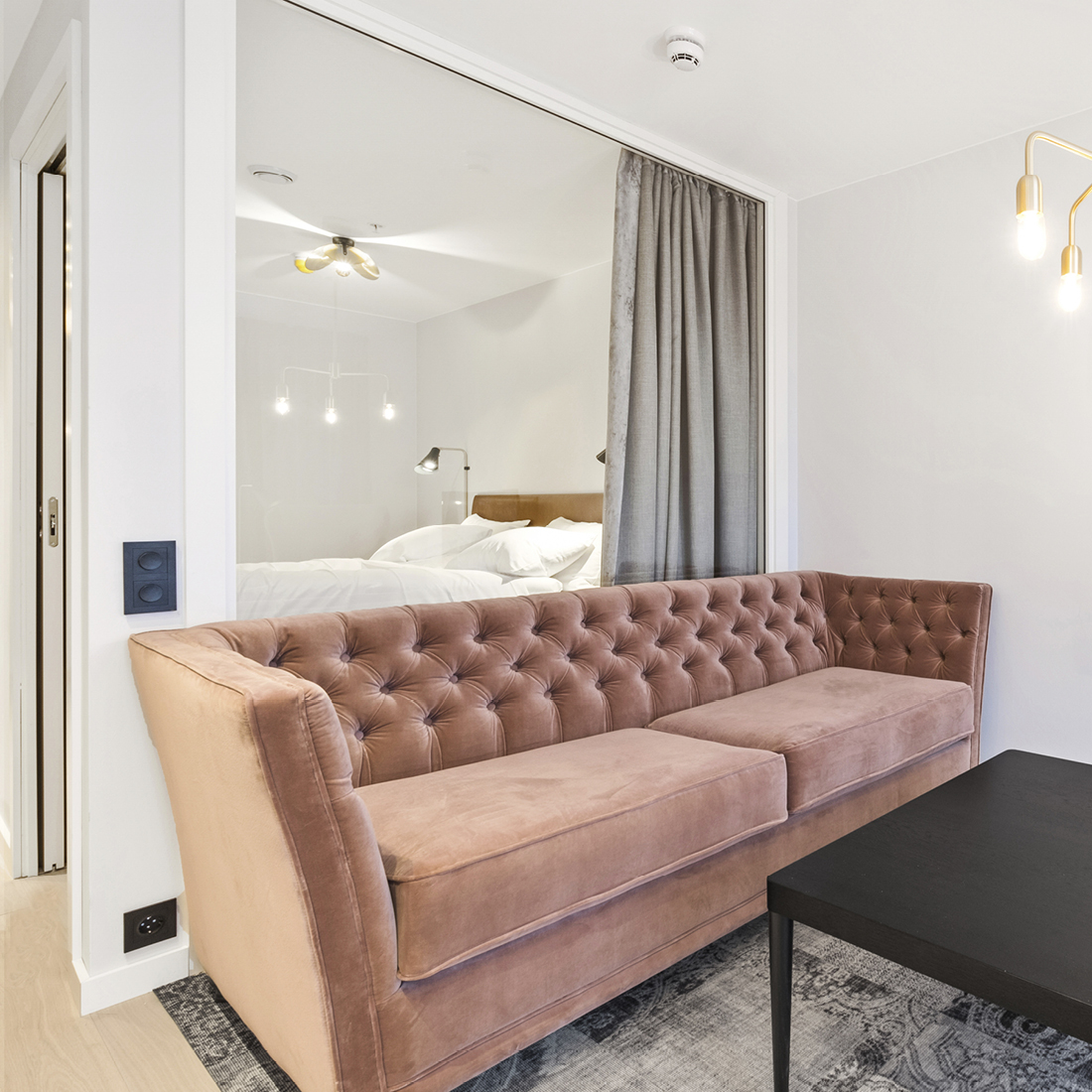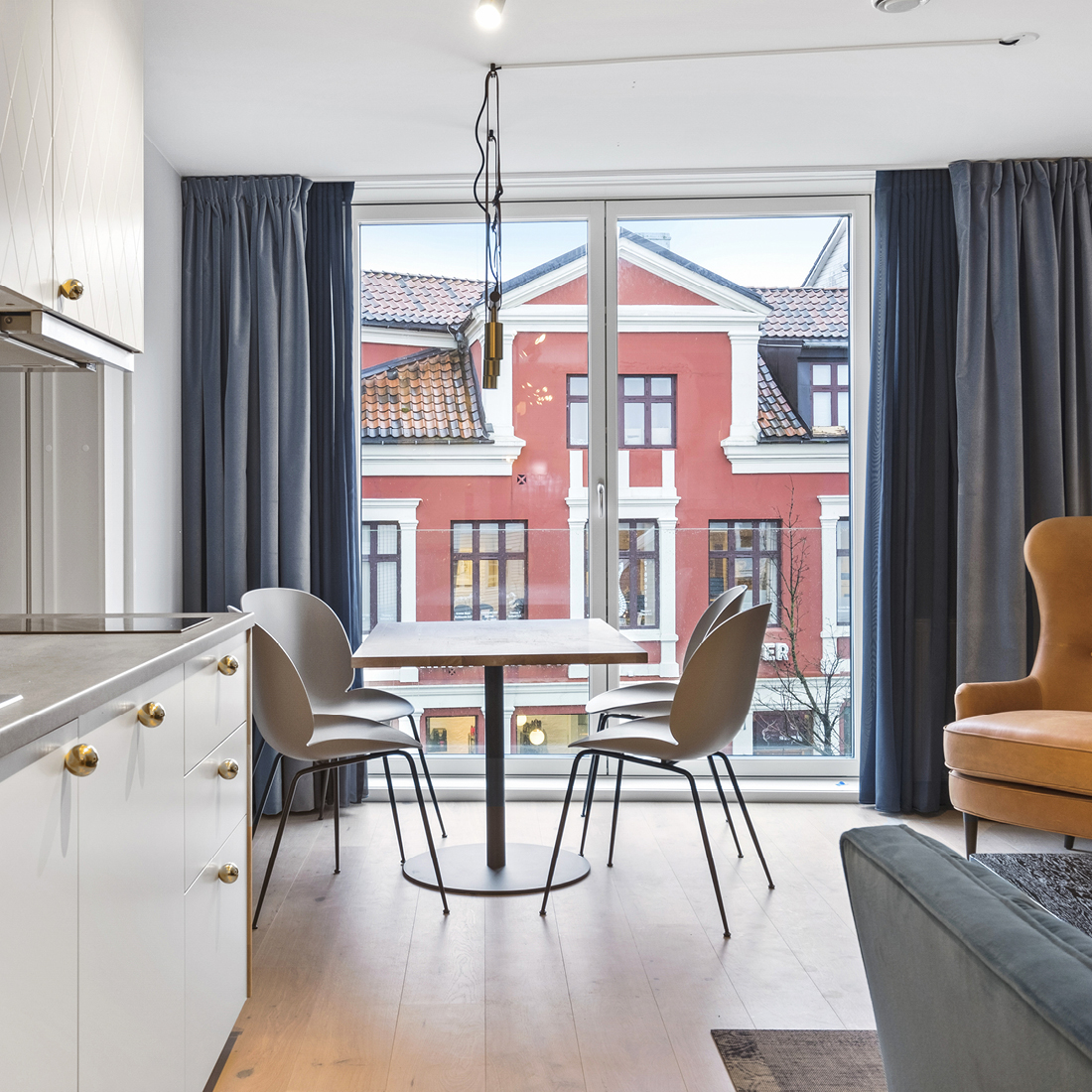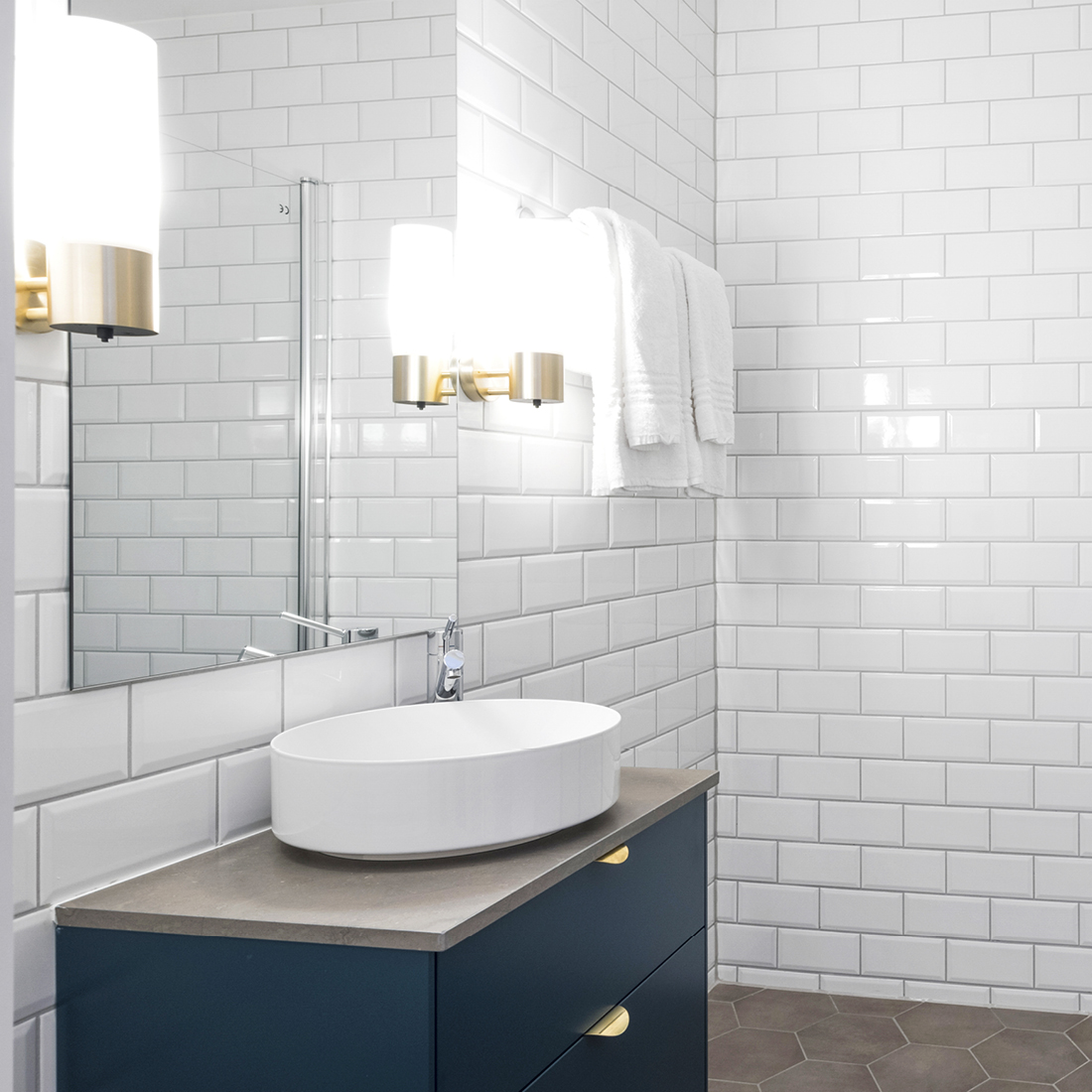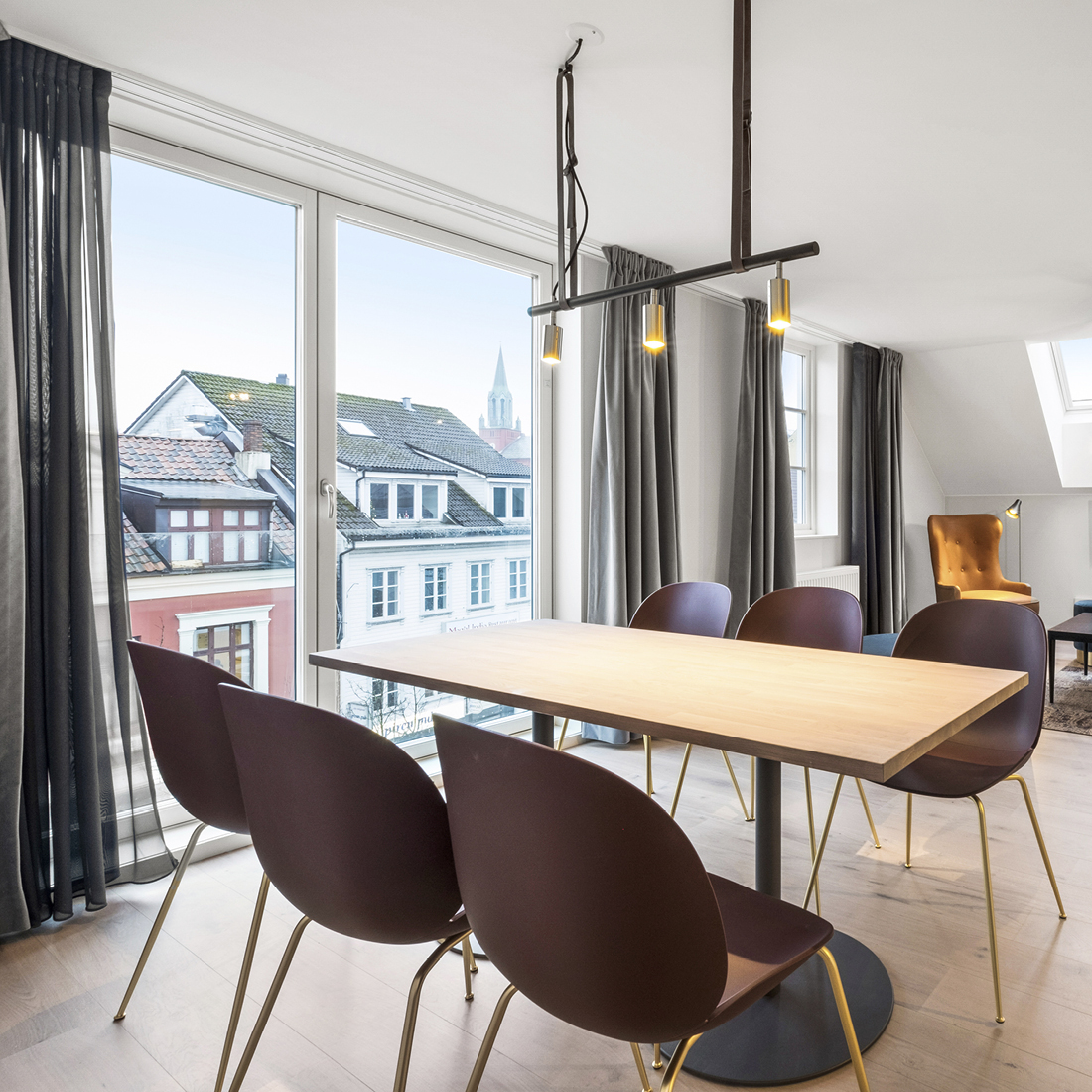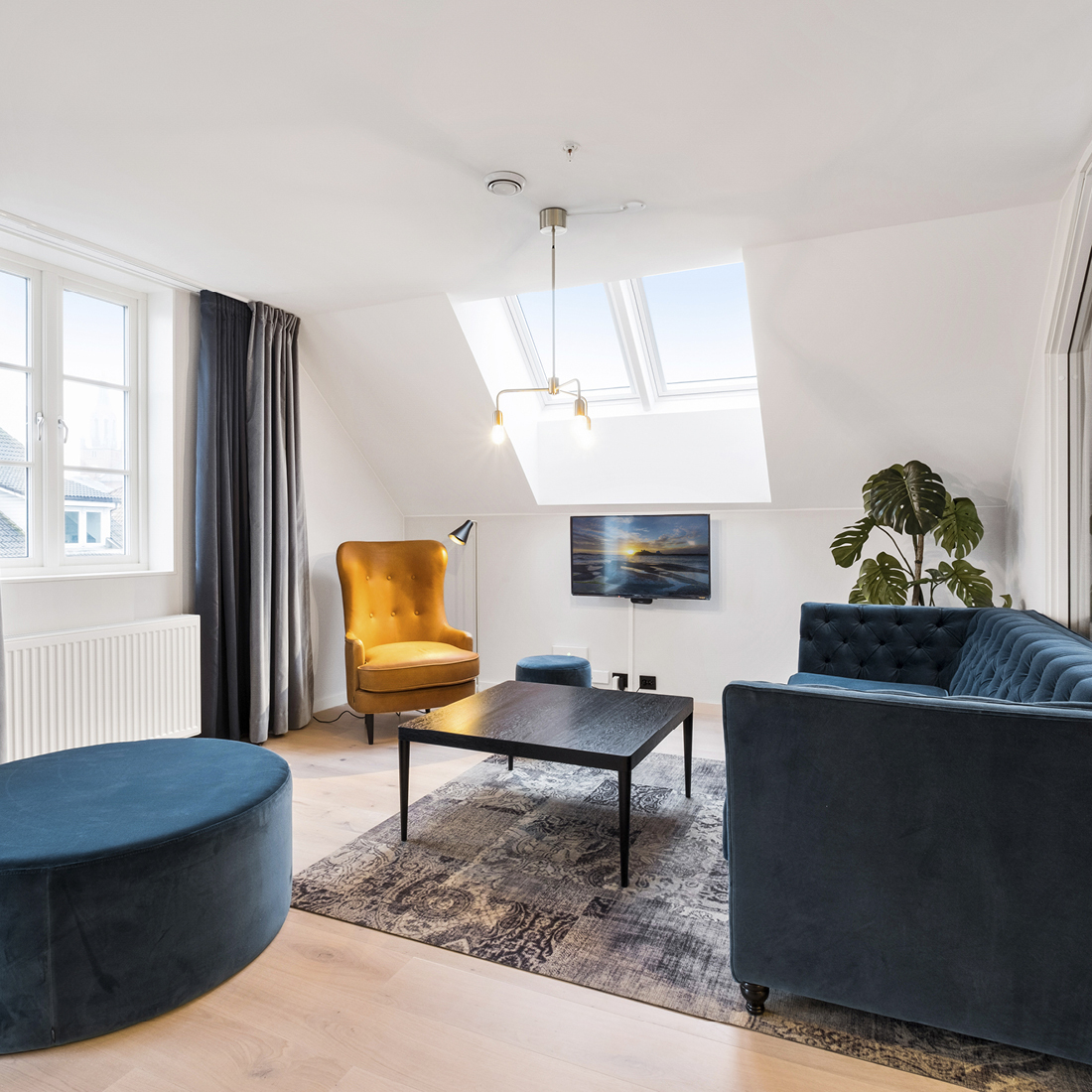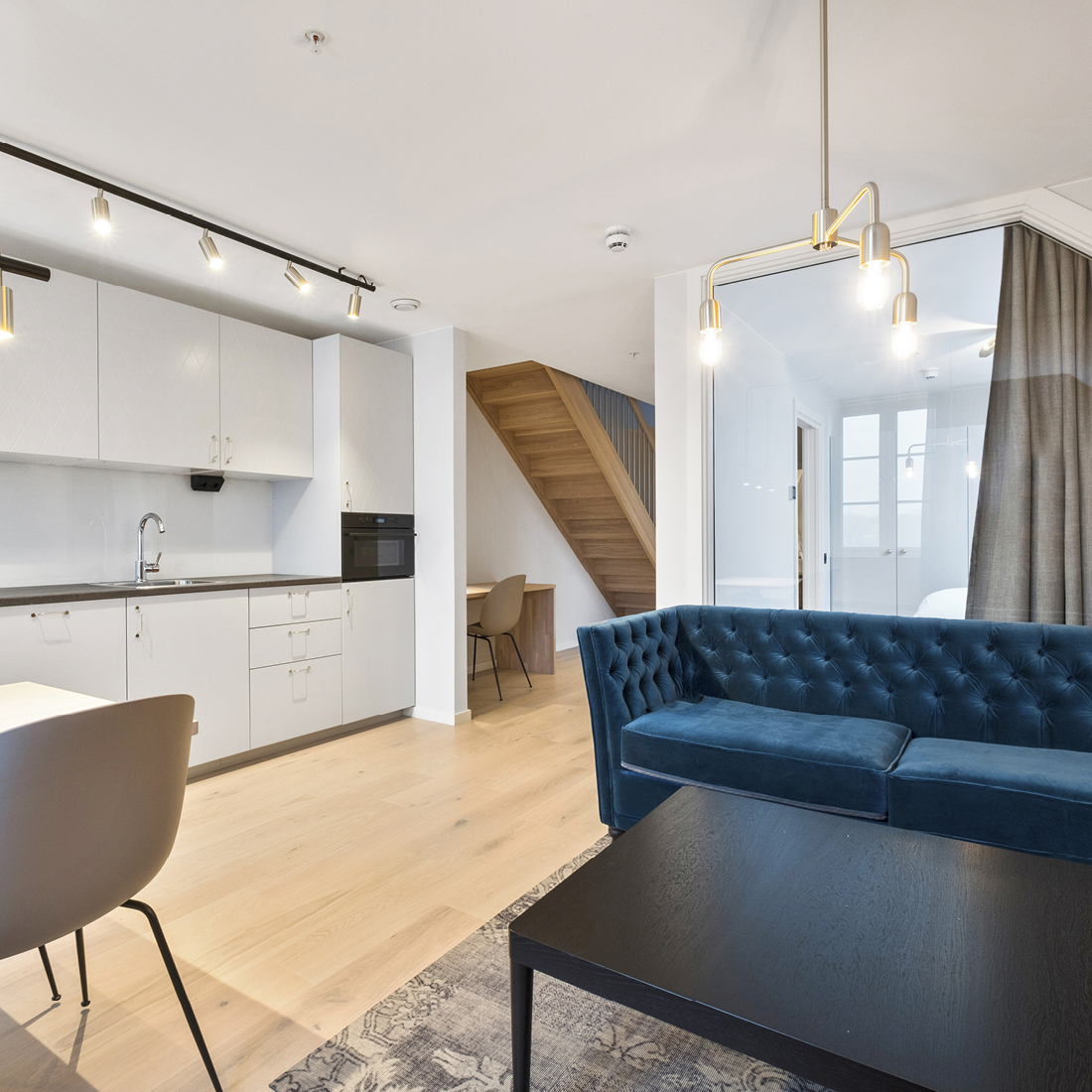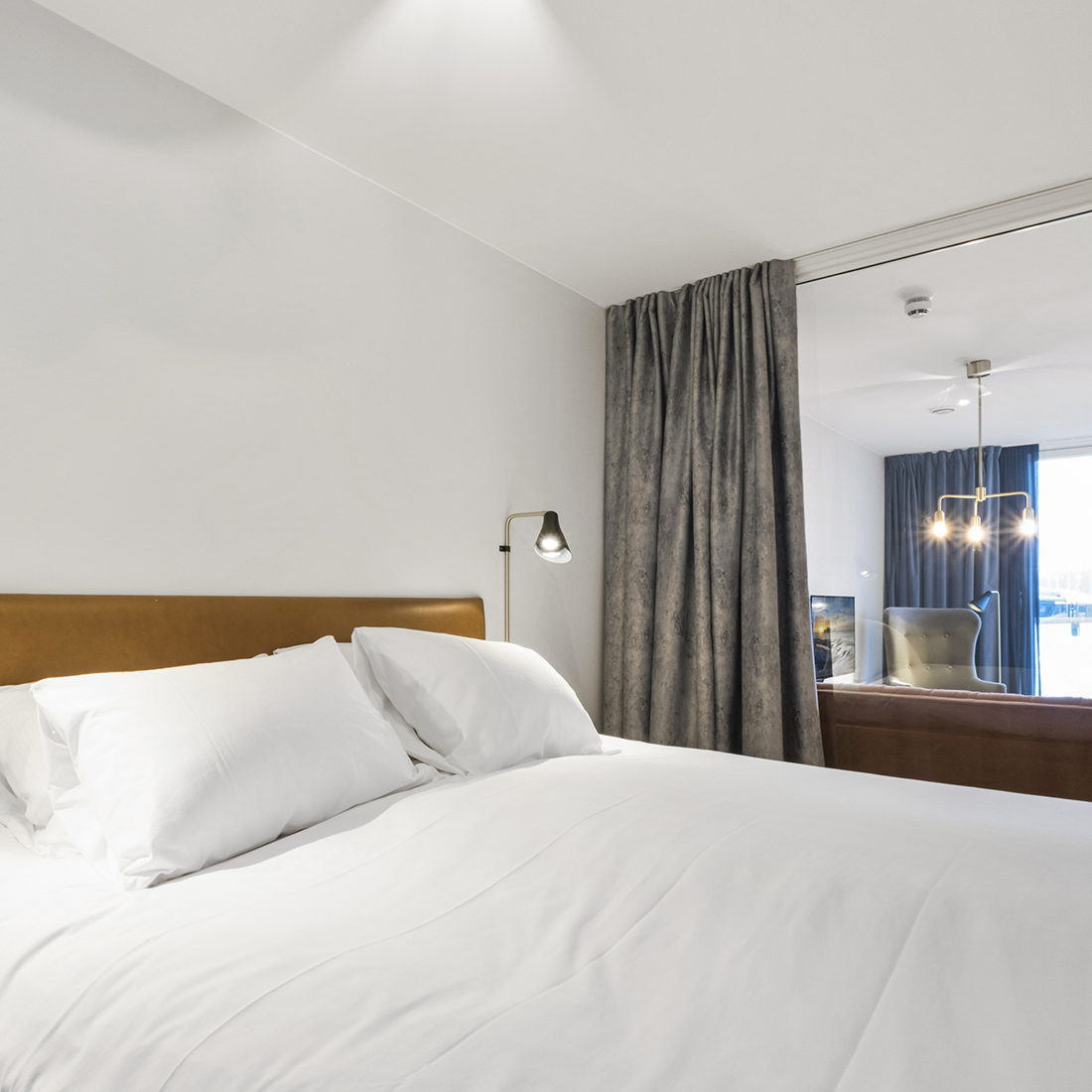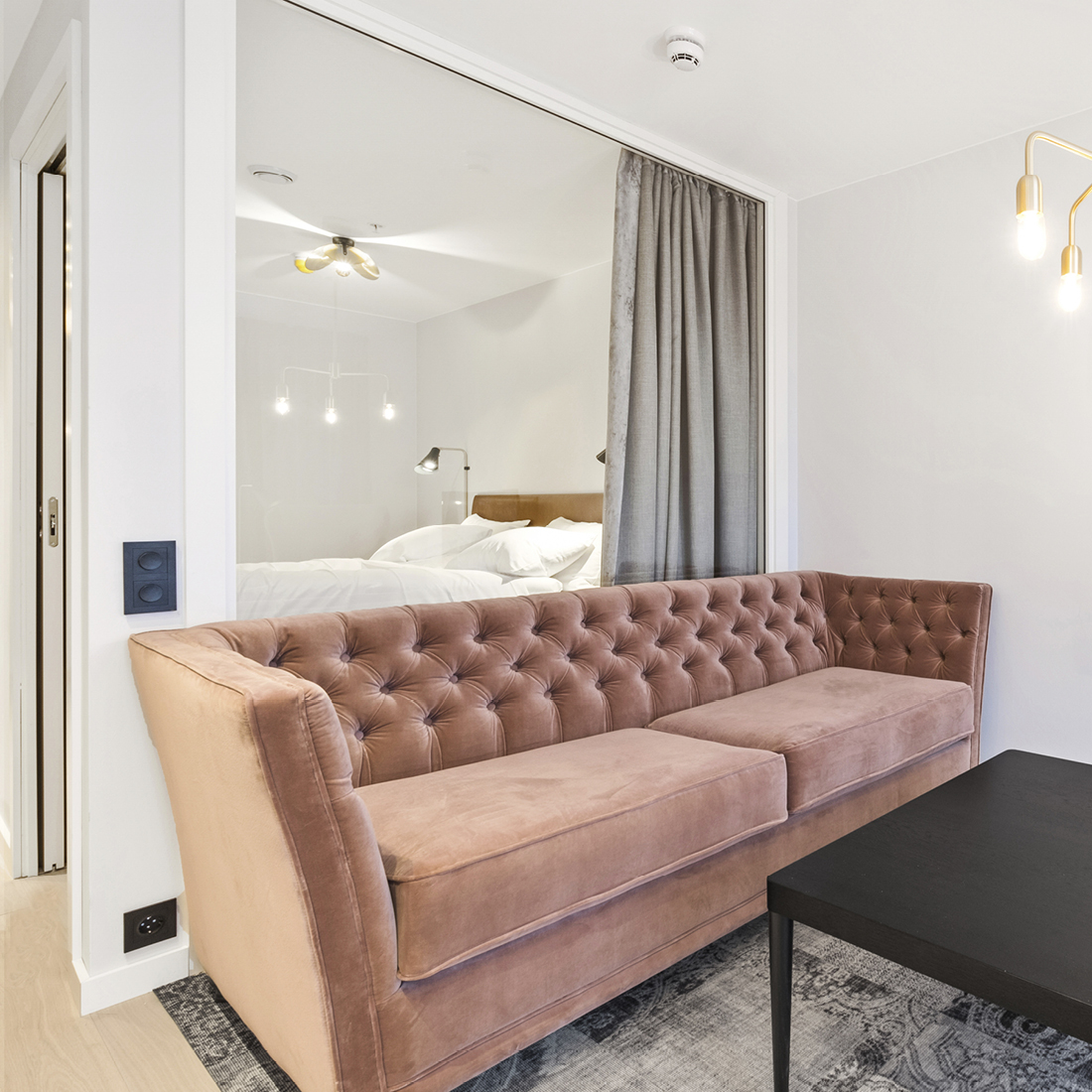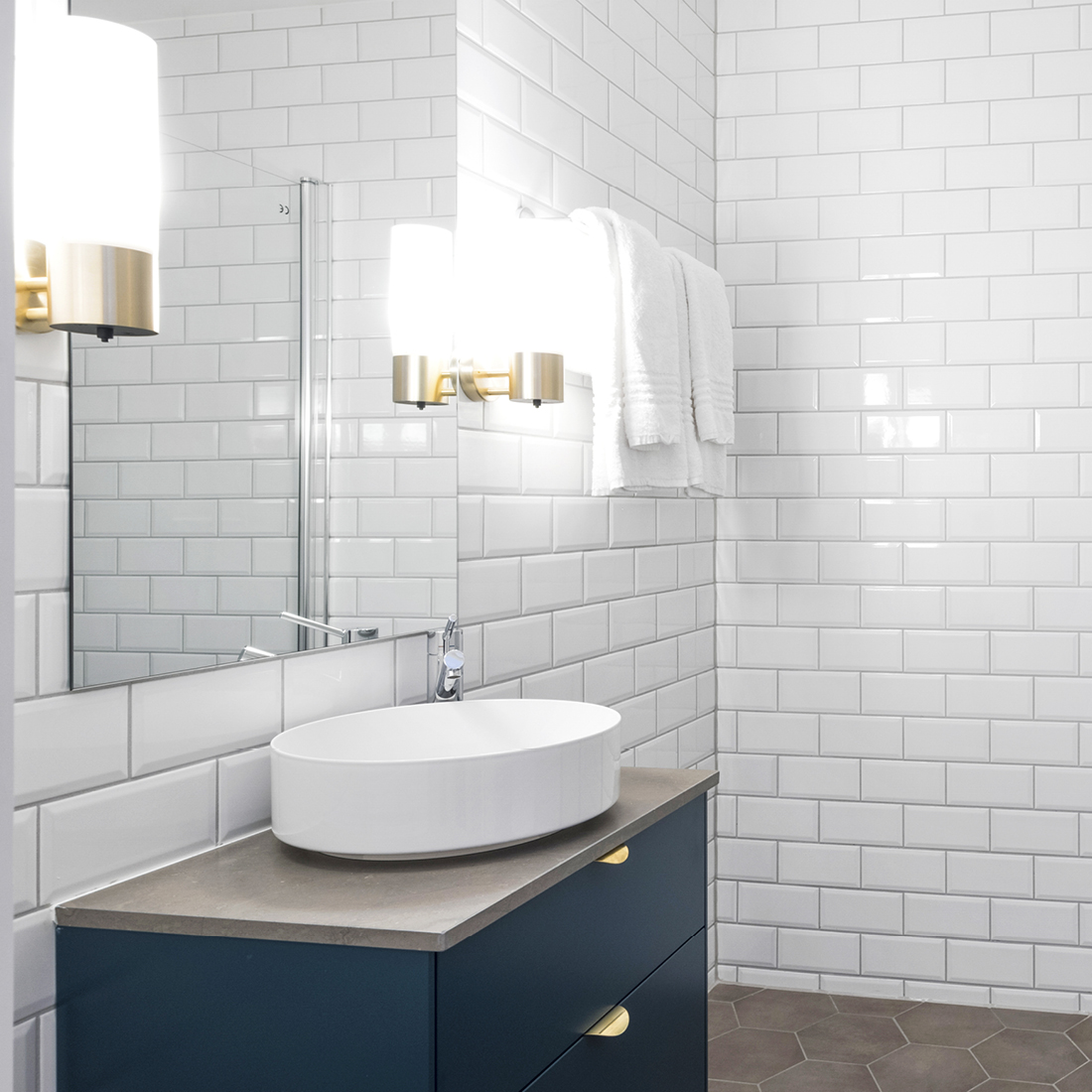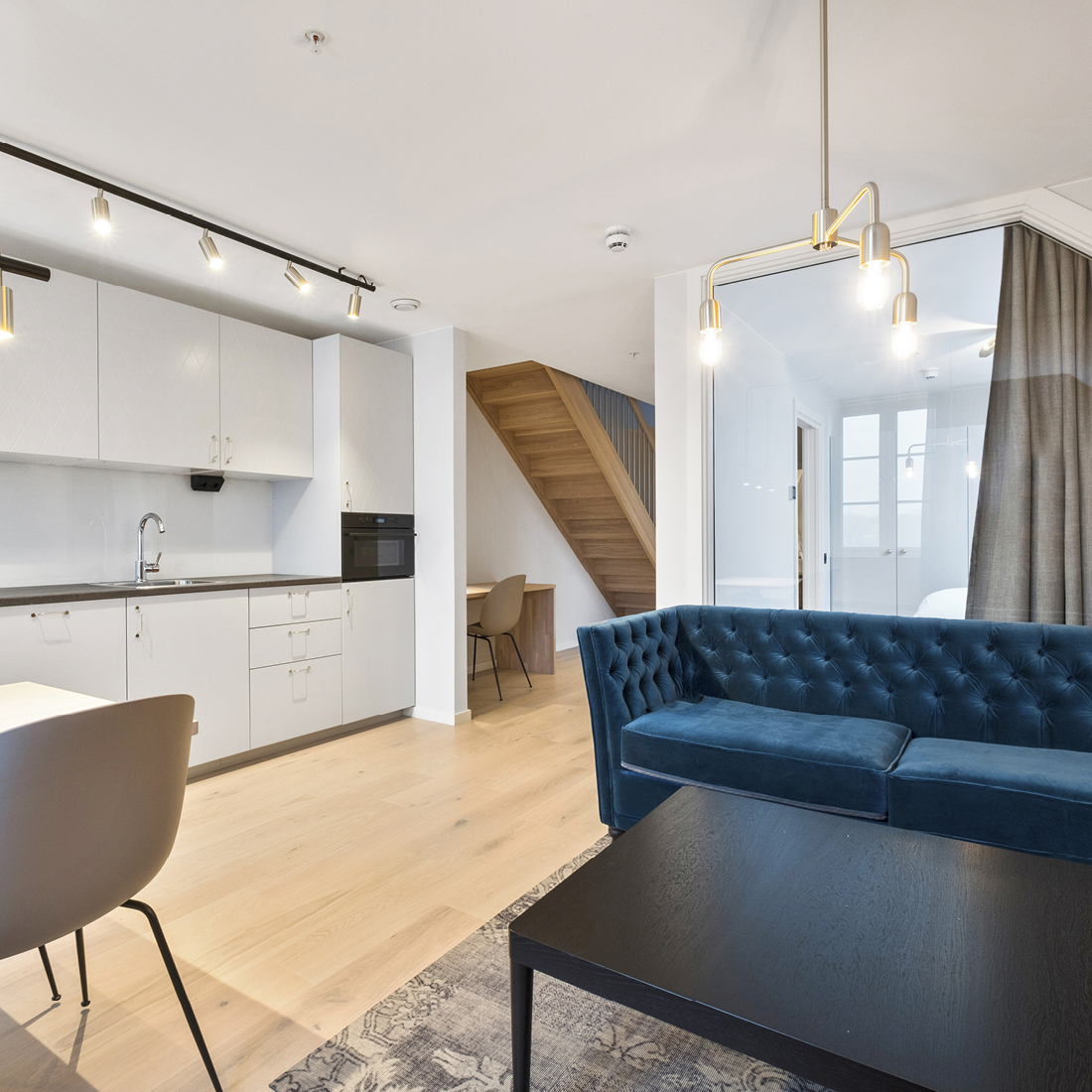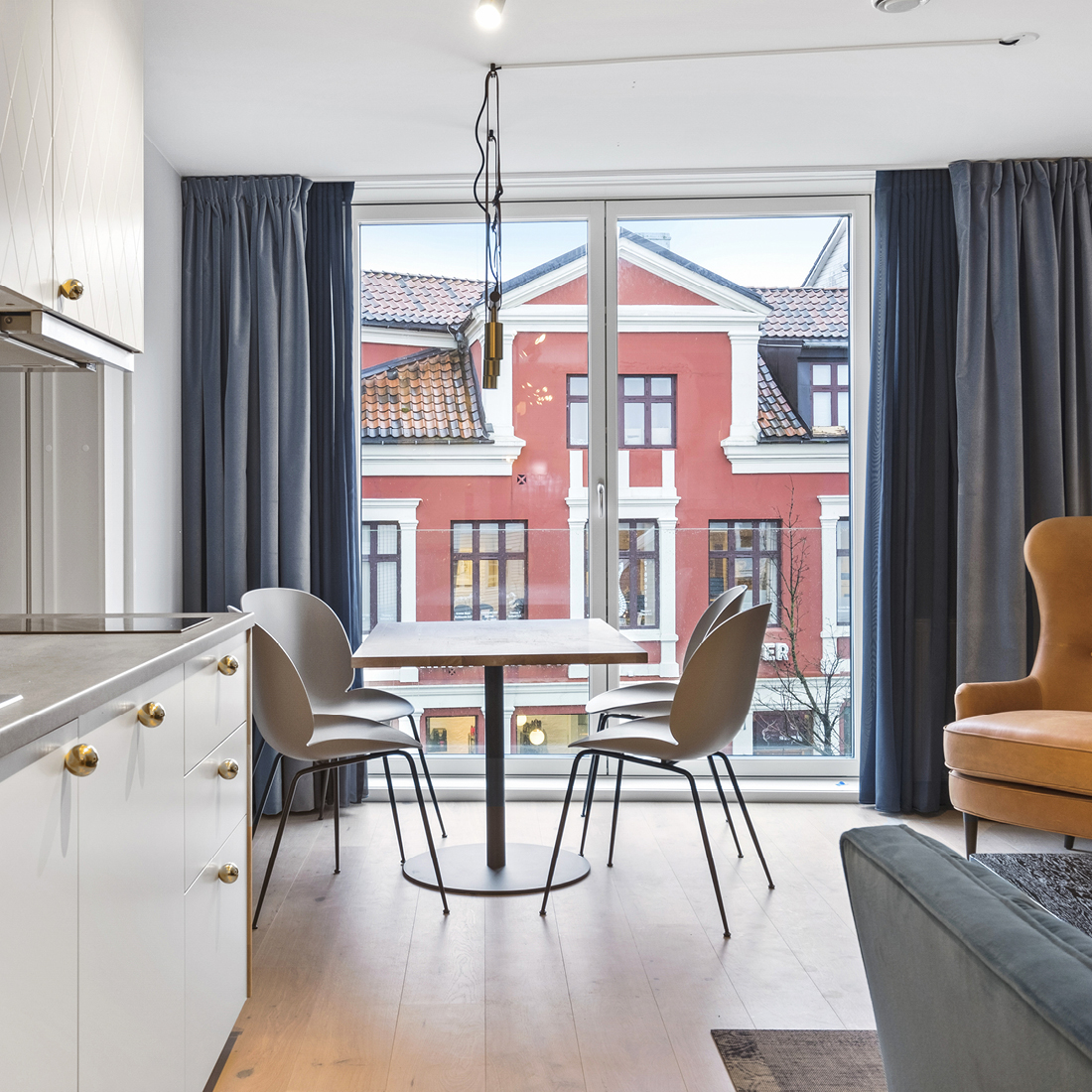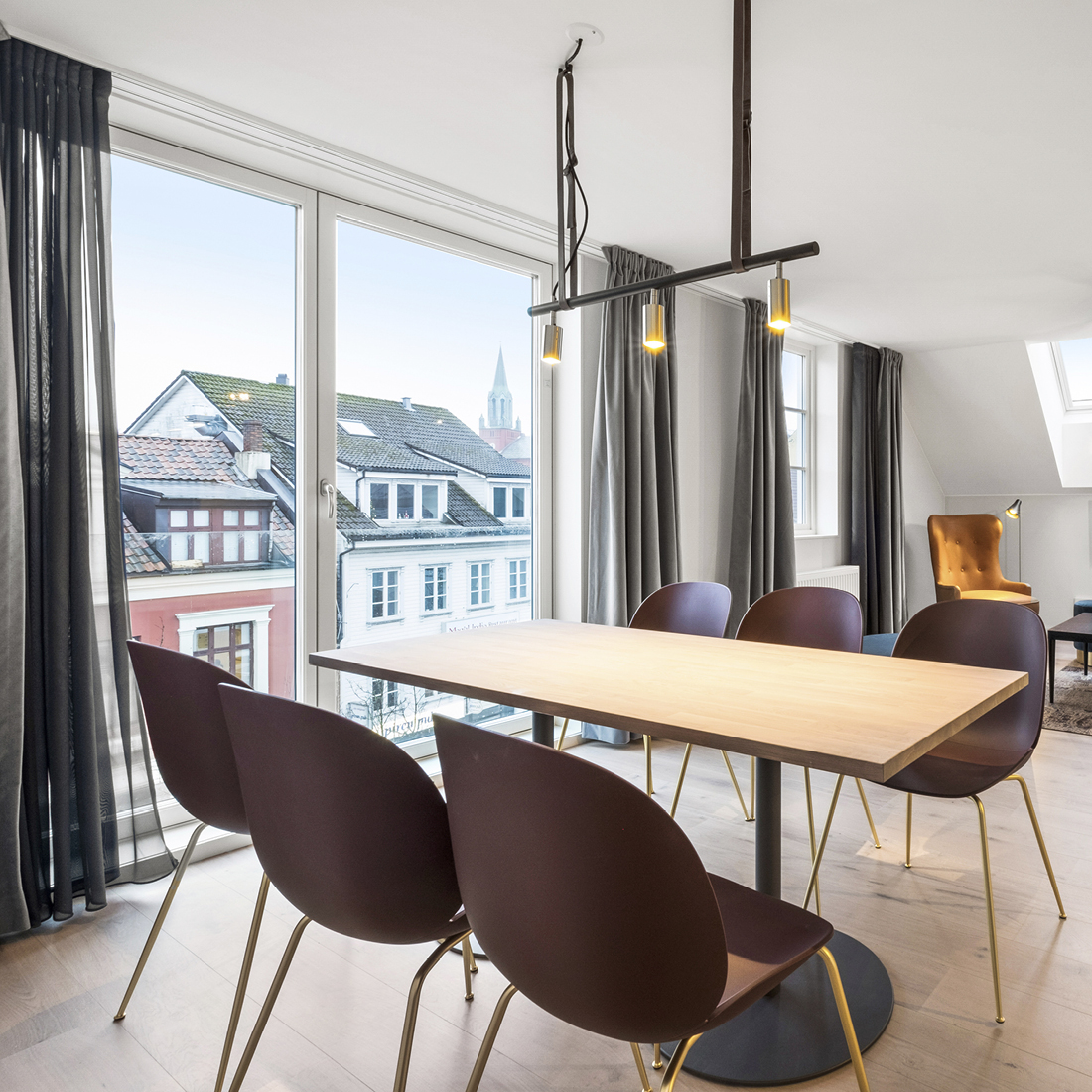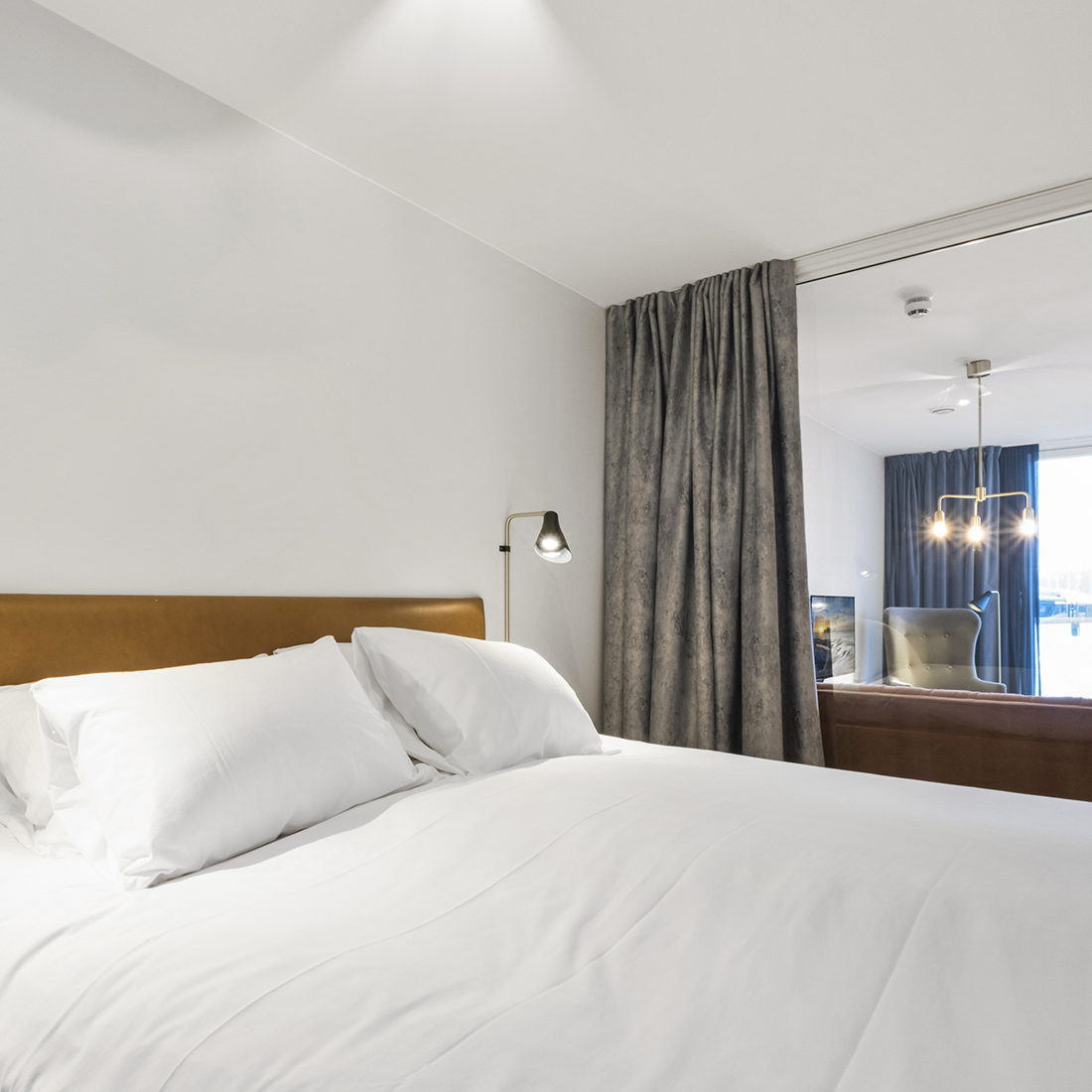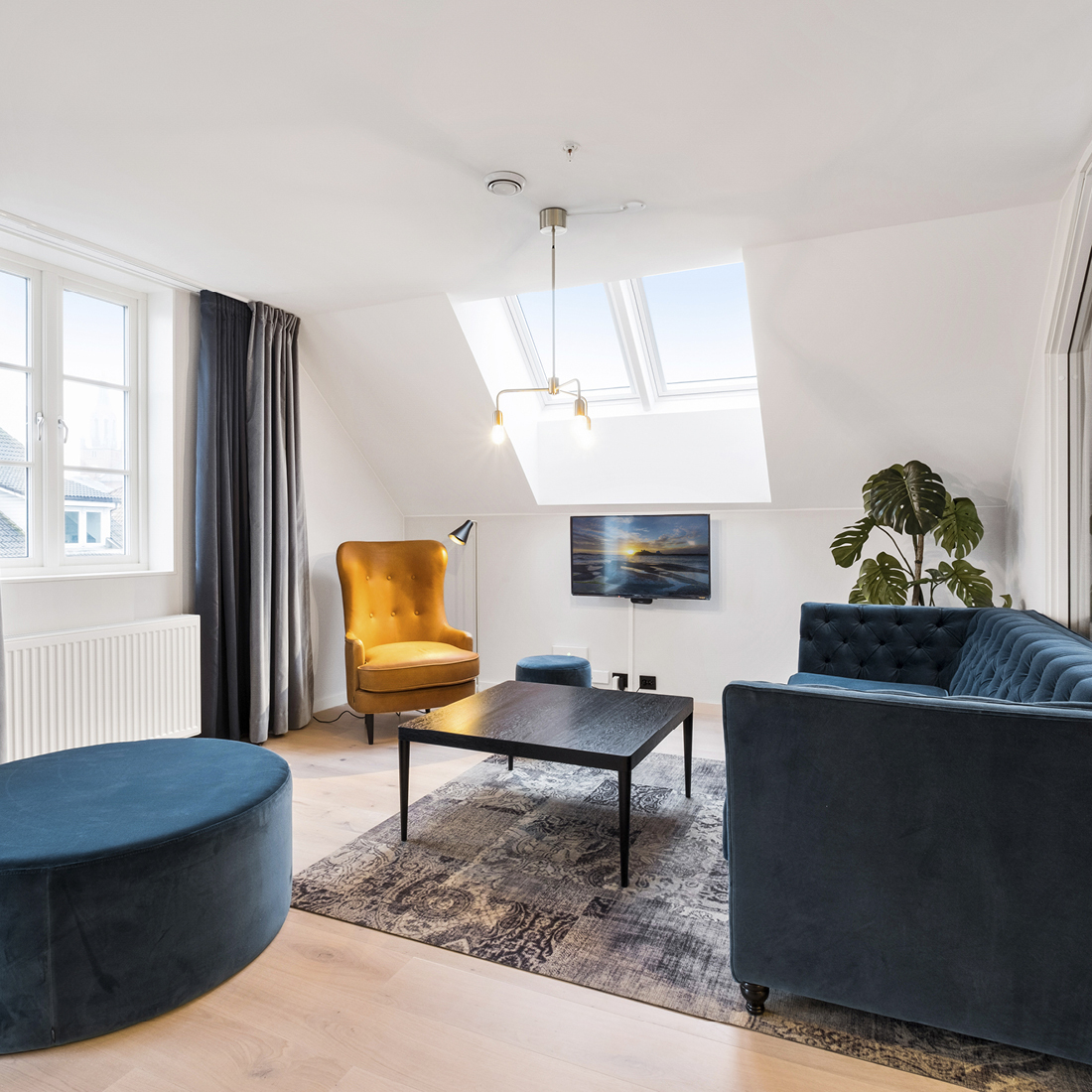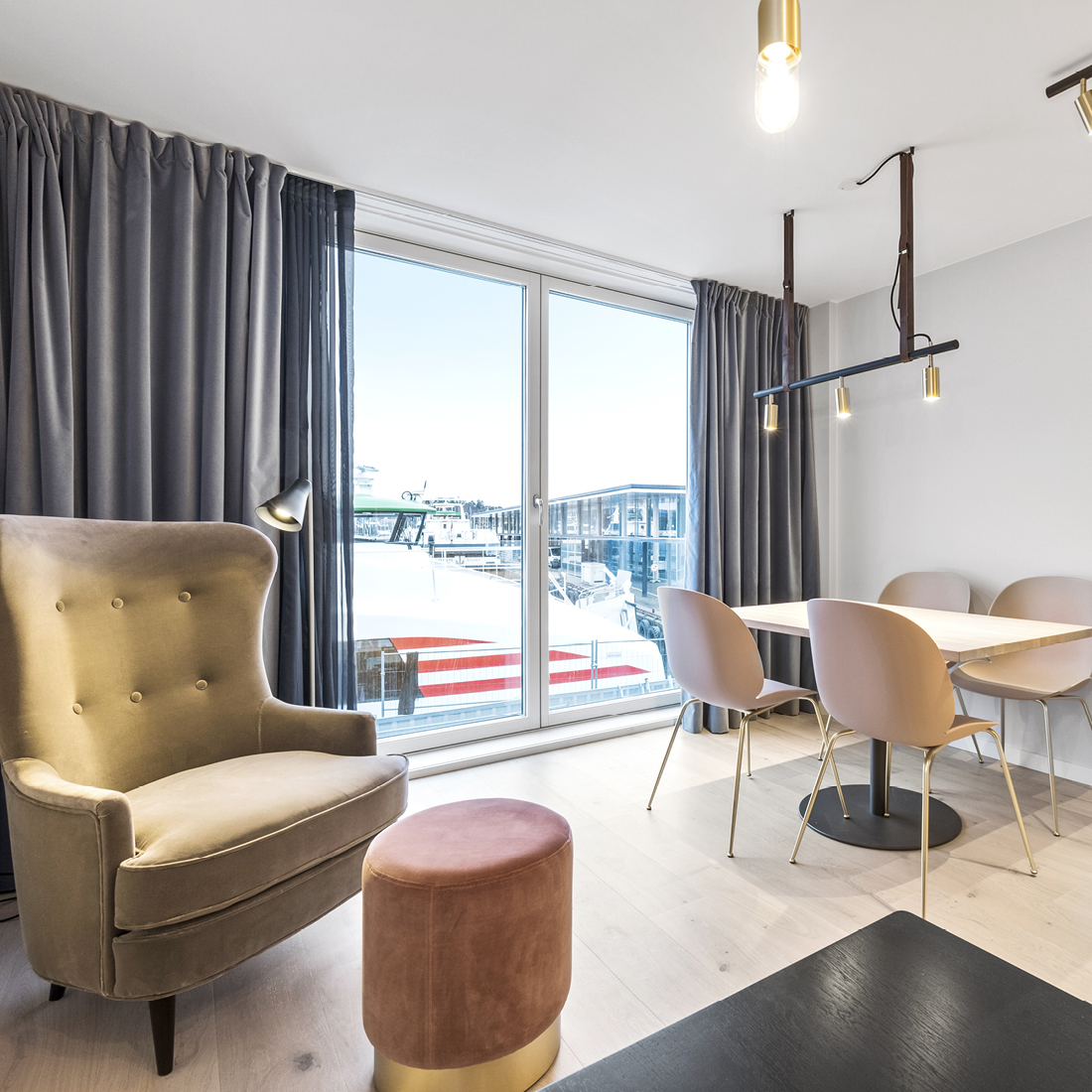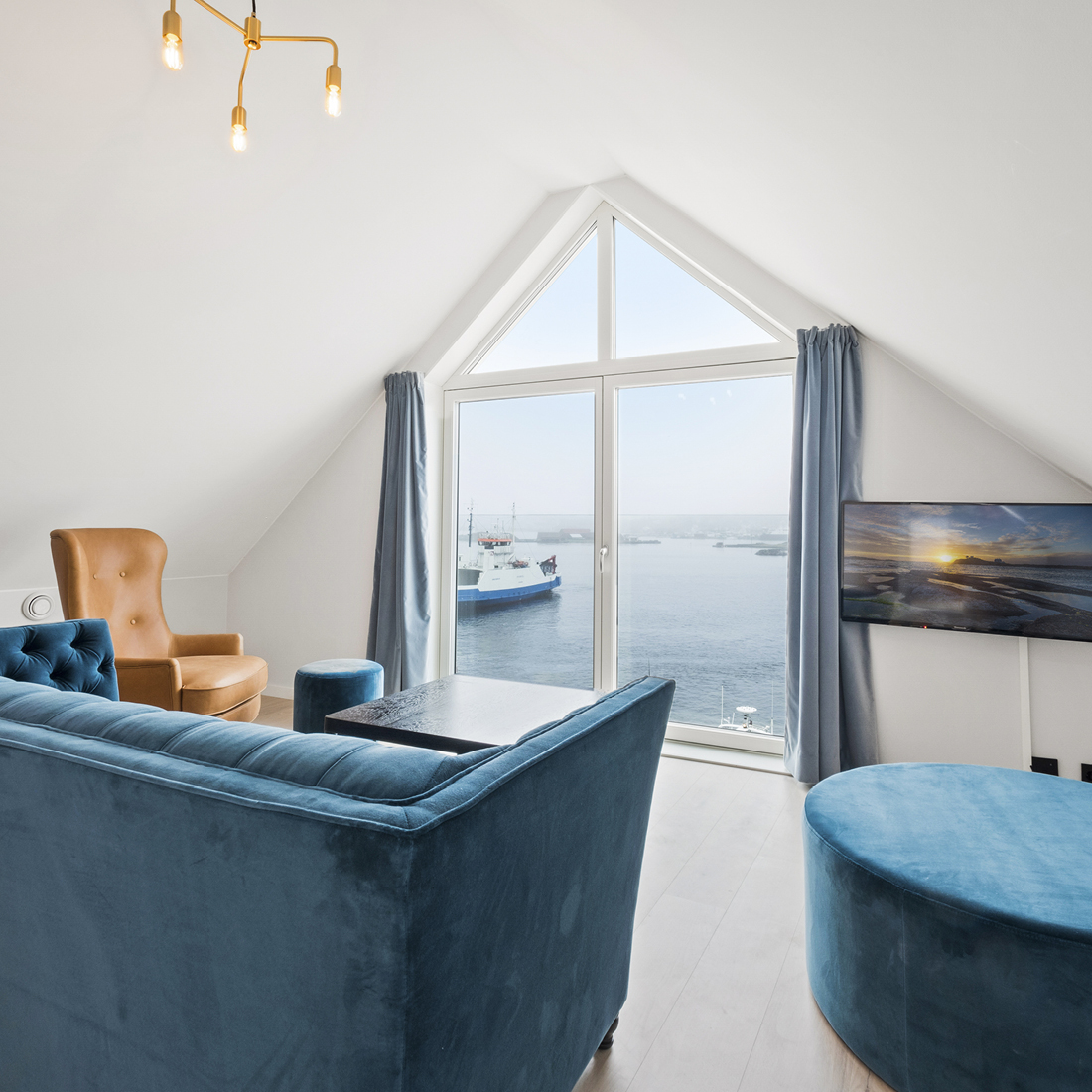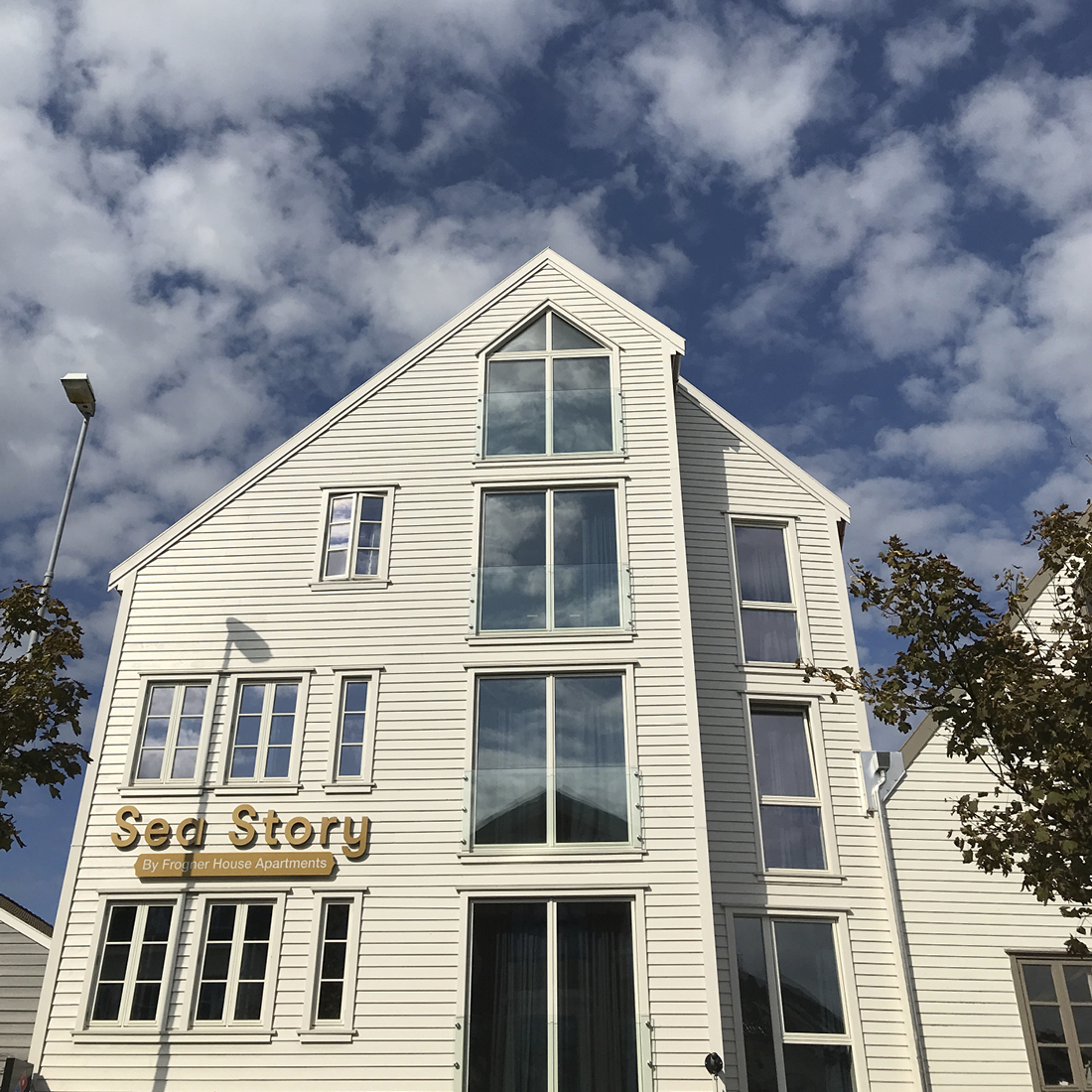 Sea Story by Frogner House Apartments is located in Verksgata 12 right by the water and the city center.
Across the street is perhaps Norway's very best meat and sausage shop, A. Idsøe or the cozy Kanelsnurren café.
Apartments have kitchens, ovens, refrigerators and freezers. Dining table with chairs, sitting area with sofa and / or easy chair. There is cable TV, Wi-Fi and a bathroom with shower. Access to washer and dryer on each floor.
The apartments are well suited for shorter and longer stays.
You can check in directly at the address through an SMS code that you receive from the Service Office.
Check-in from 15:00 – Check out at 11:00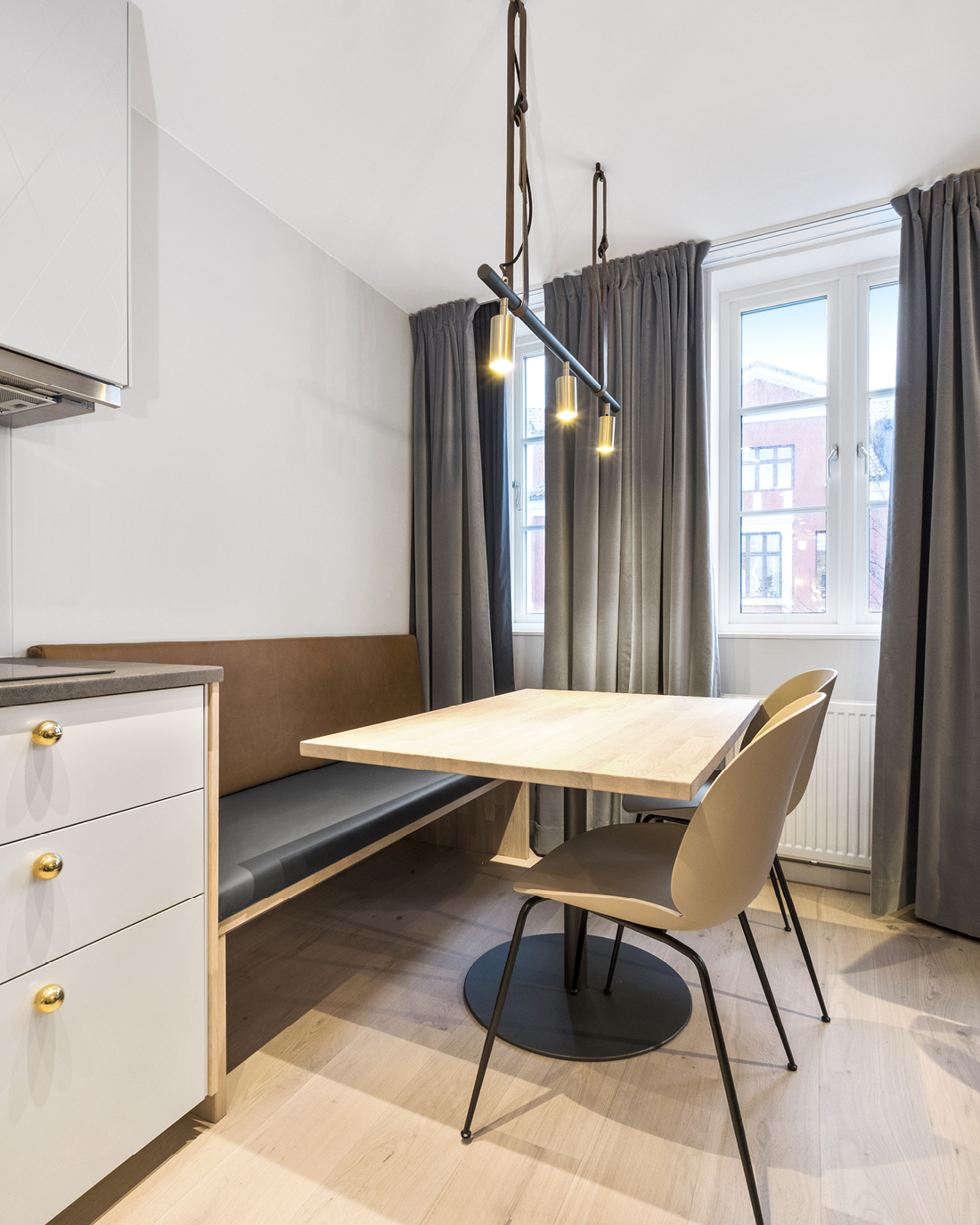 1 bedroom
Treat yourself to more space in an apartment with its own bedroom. For 1-4 people.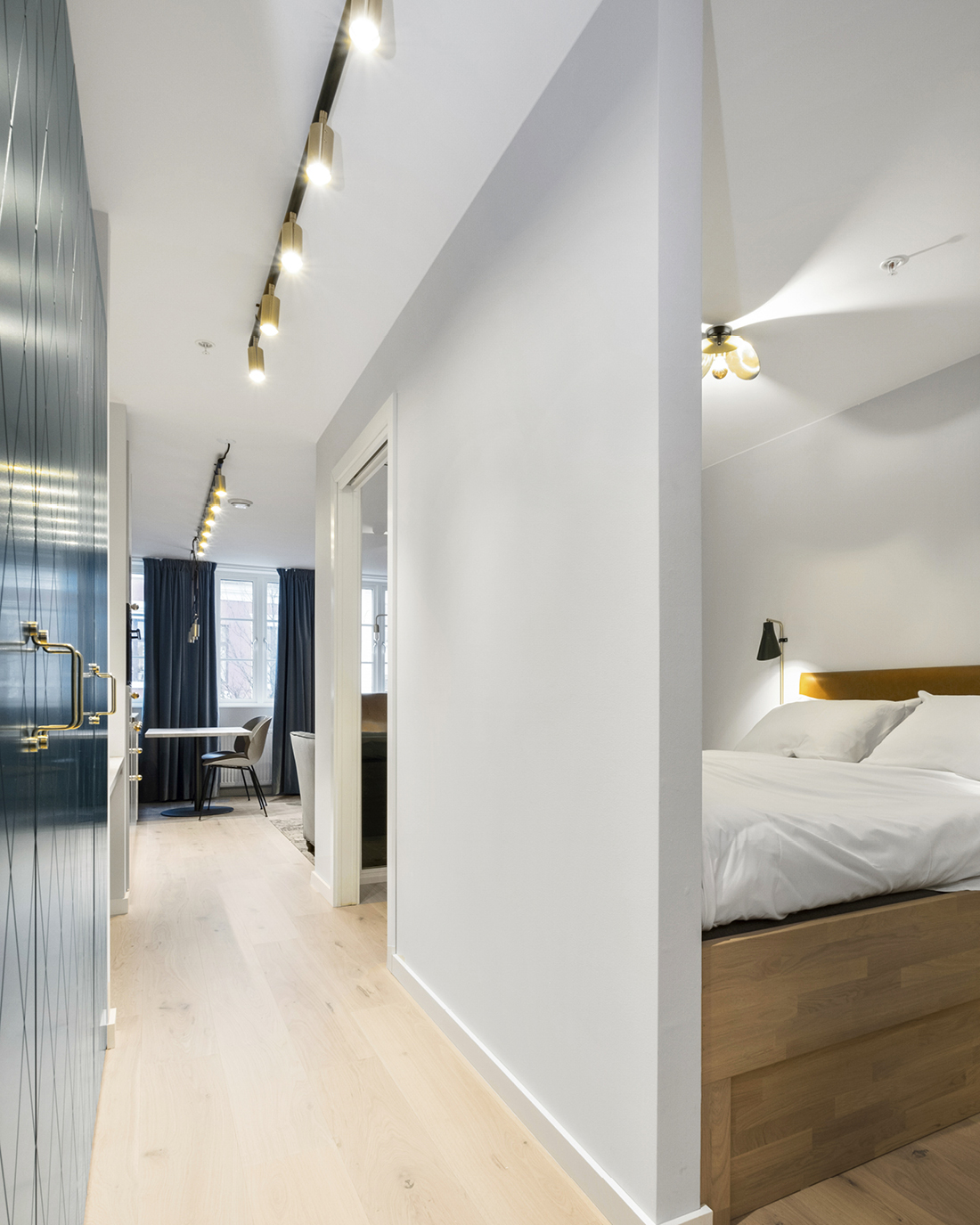 2 bedroom
Stay spacious and comfortable with 2 bedrooms. For 2-6 people.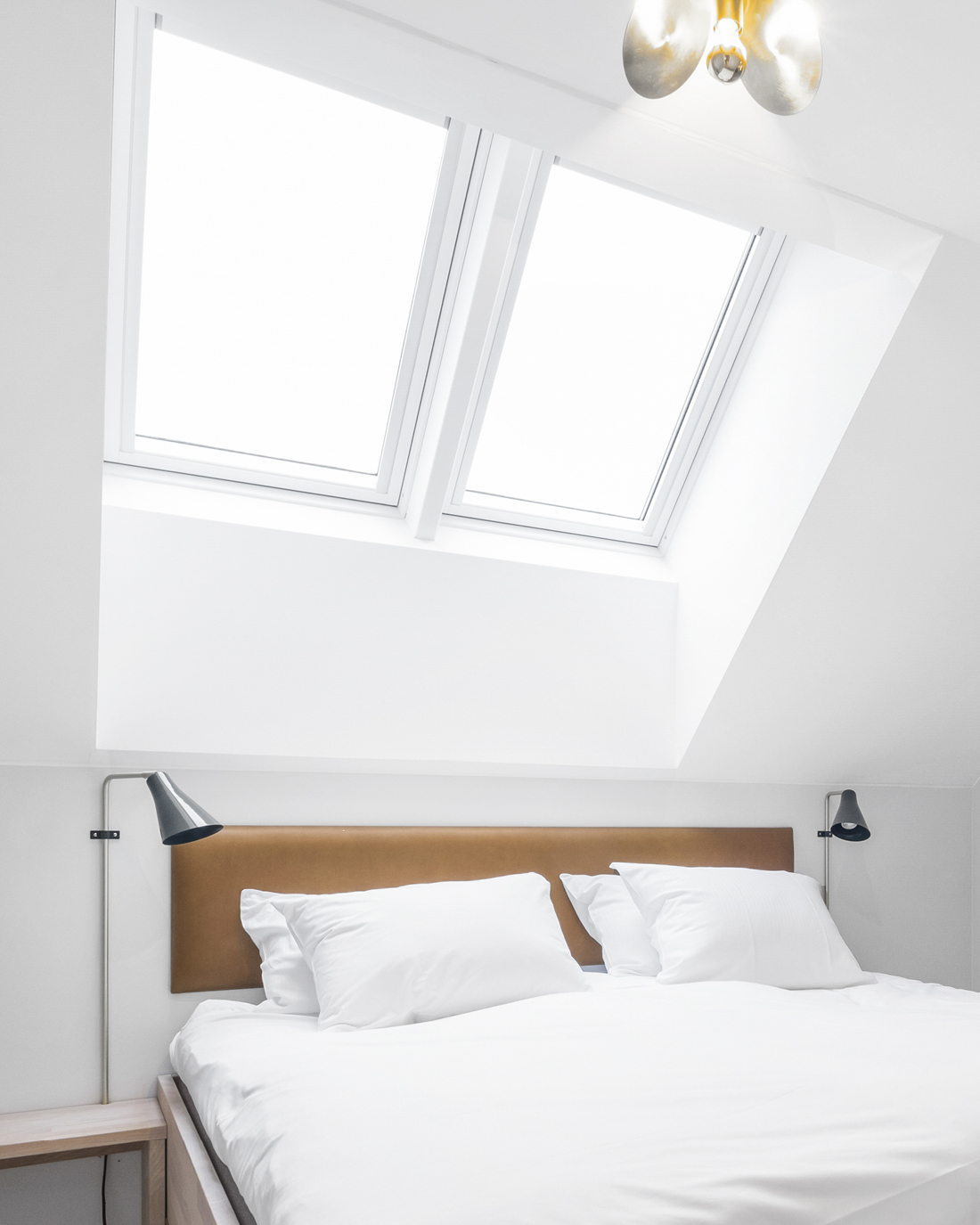 3 bedroom
Enjoy plenty of space in our apartments with 3 bedrooms, kitchen and bathroom. For 4-9 people.
CLEAN CLOTHES
WIFI & TV
BATHROOM AMENITIES
Stay in the center of Stavanger, with a short distance to the sea, shops, restaurants and cafes.
AREA
City Centre
Stavanger city center offers idyllic small streets, cute wooden houses and lovely sea air. Here you can go exploring in one of the many small streets, while looking in shops, or trying out one of the many restaurants. We have apartments both in the city center and right by the sea, and you can even get a sea view if you live with us. If you want an excursion to one of the nearby islands, you can hop on a ferry.