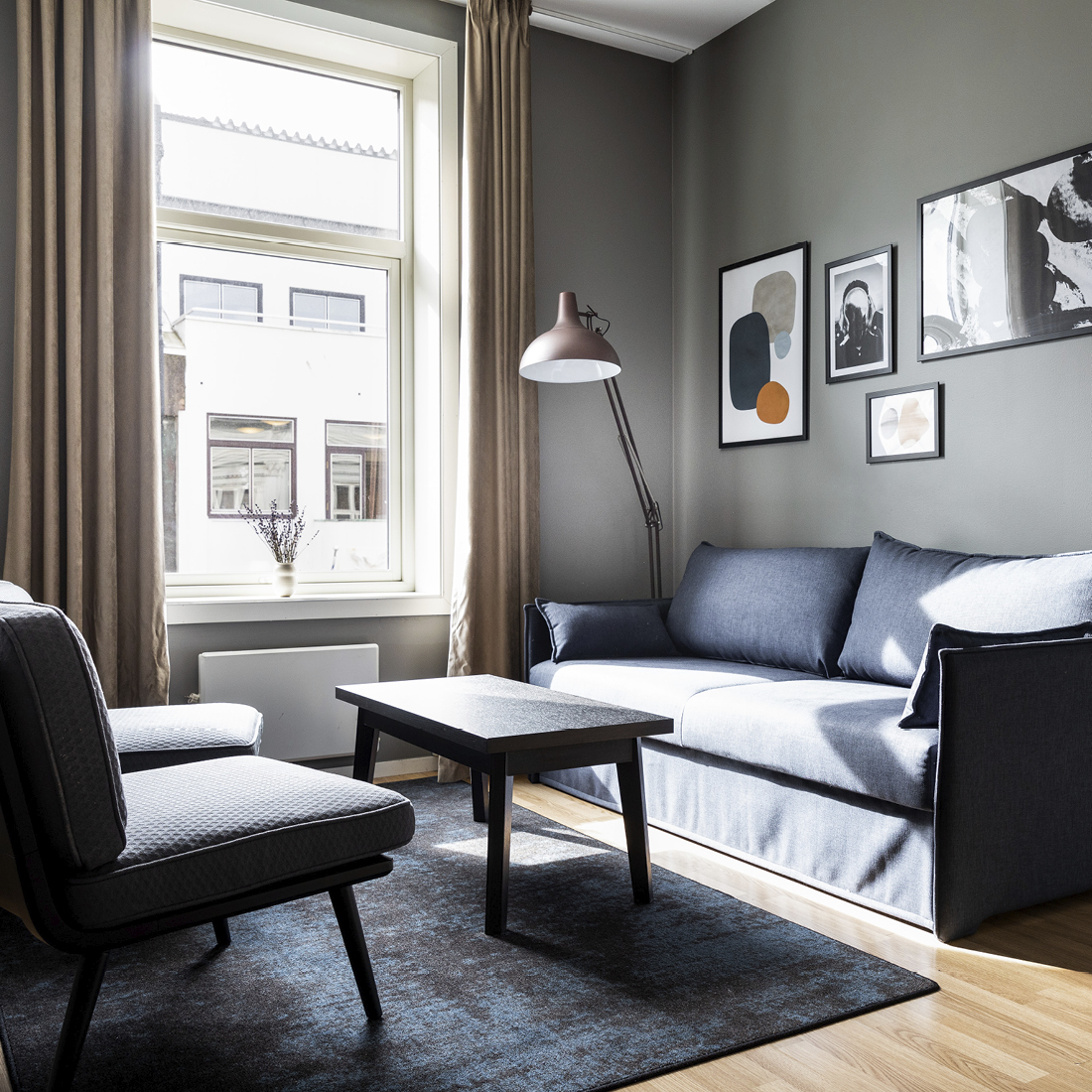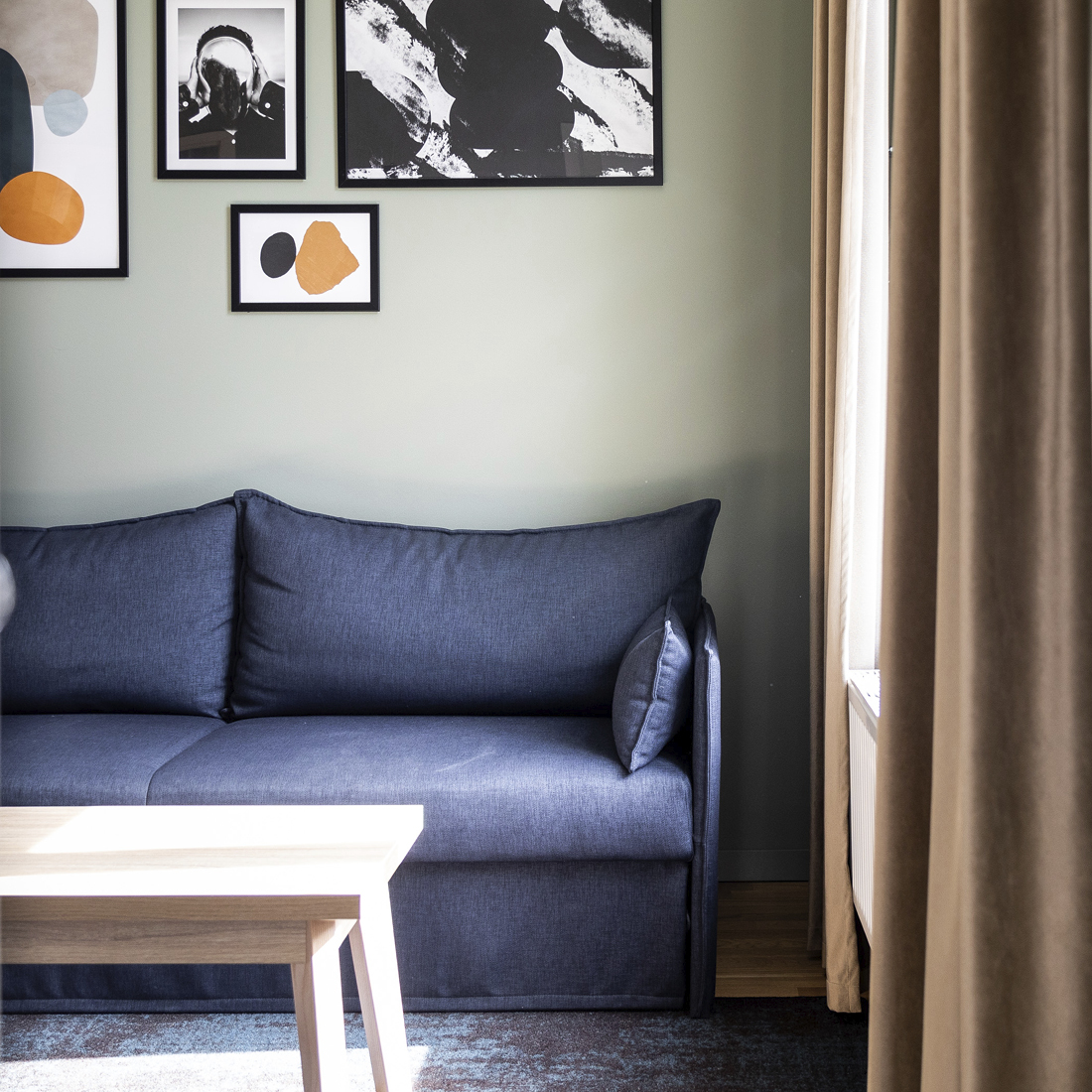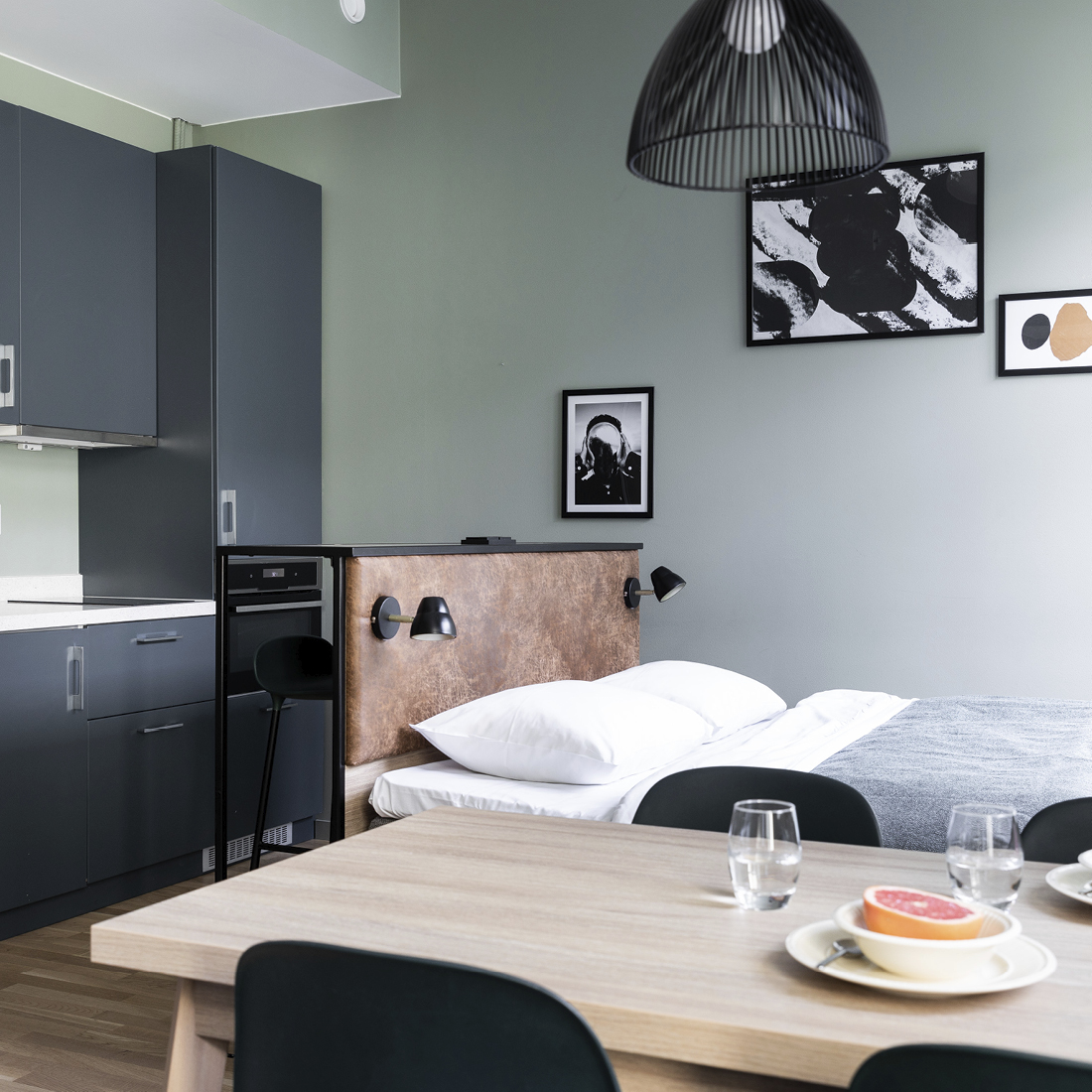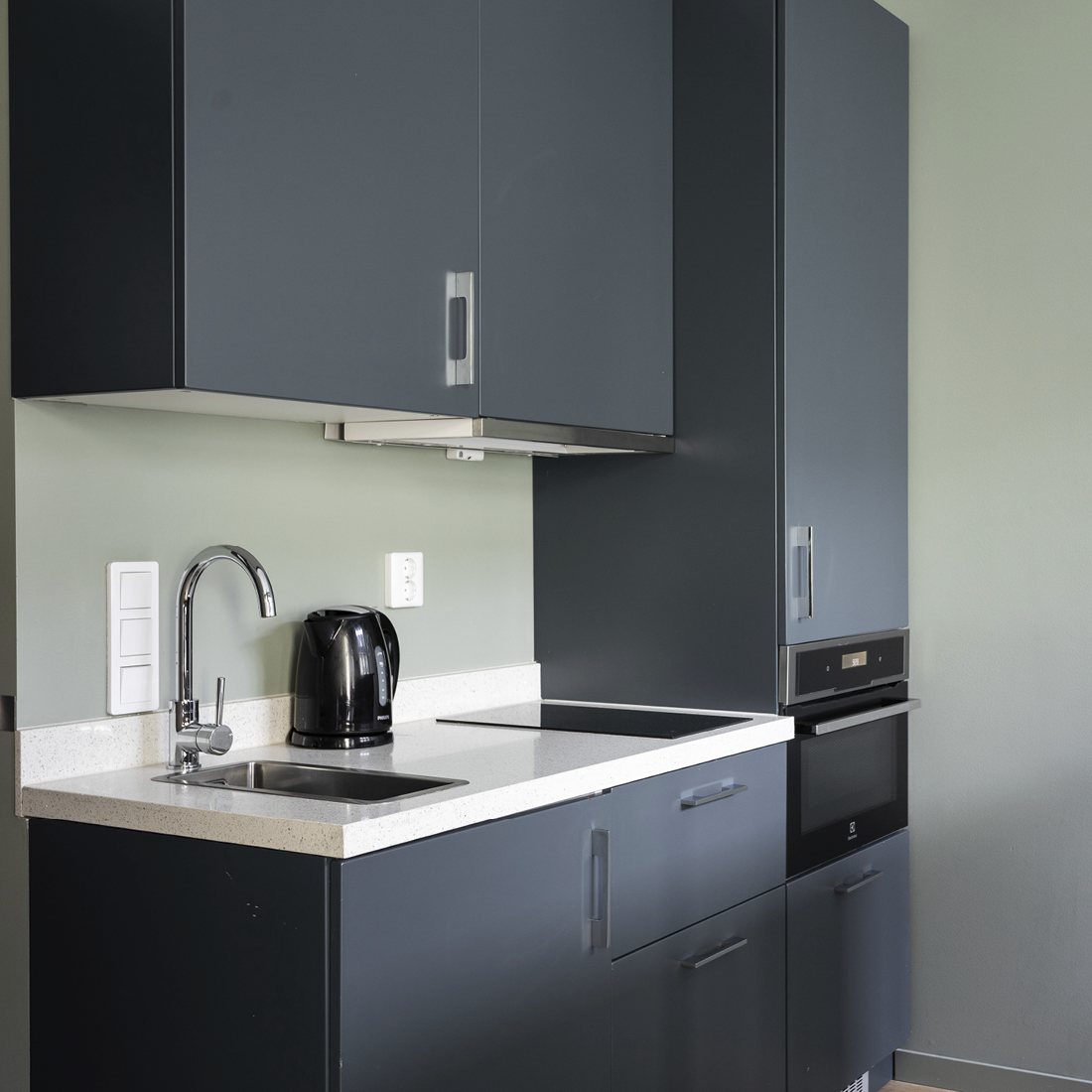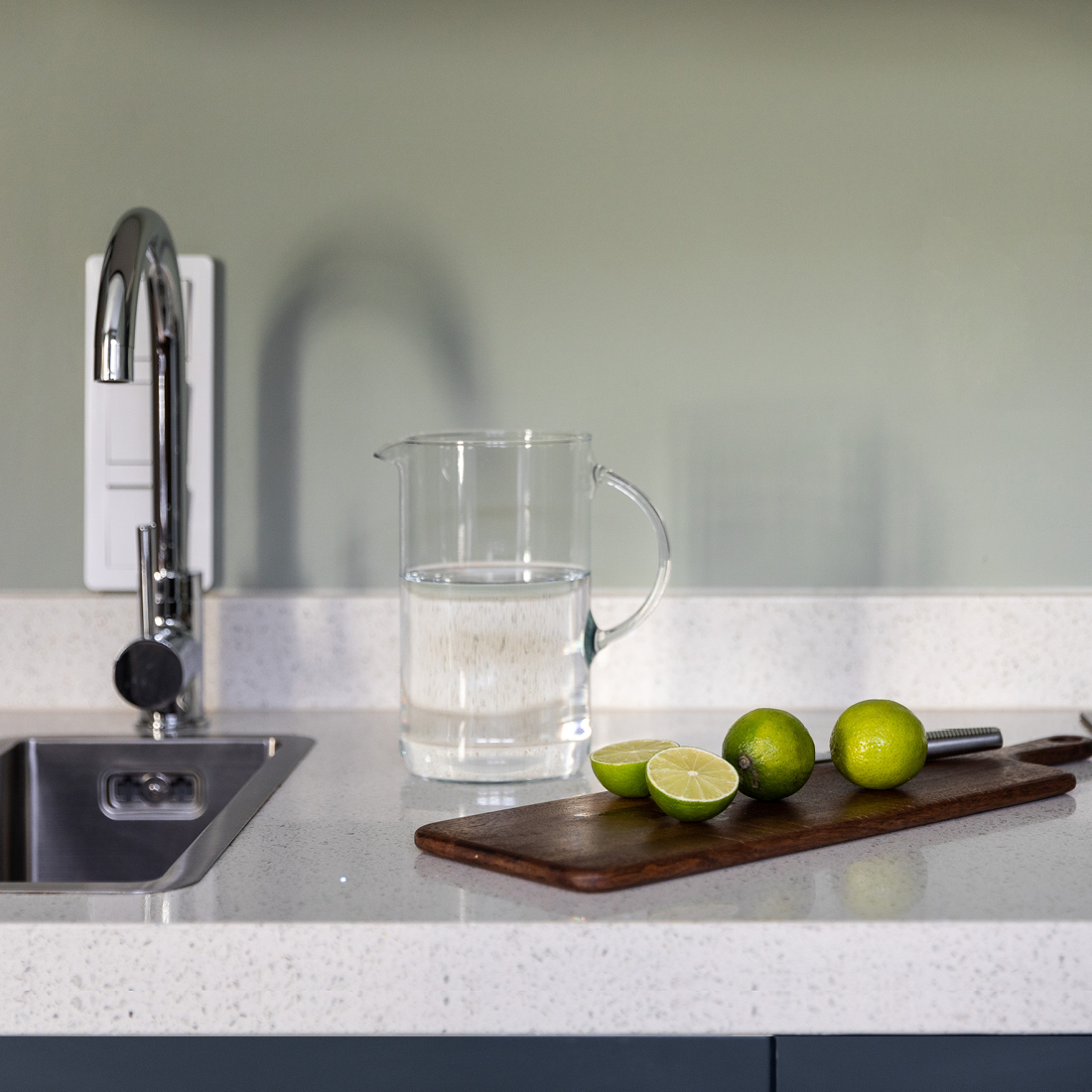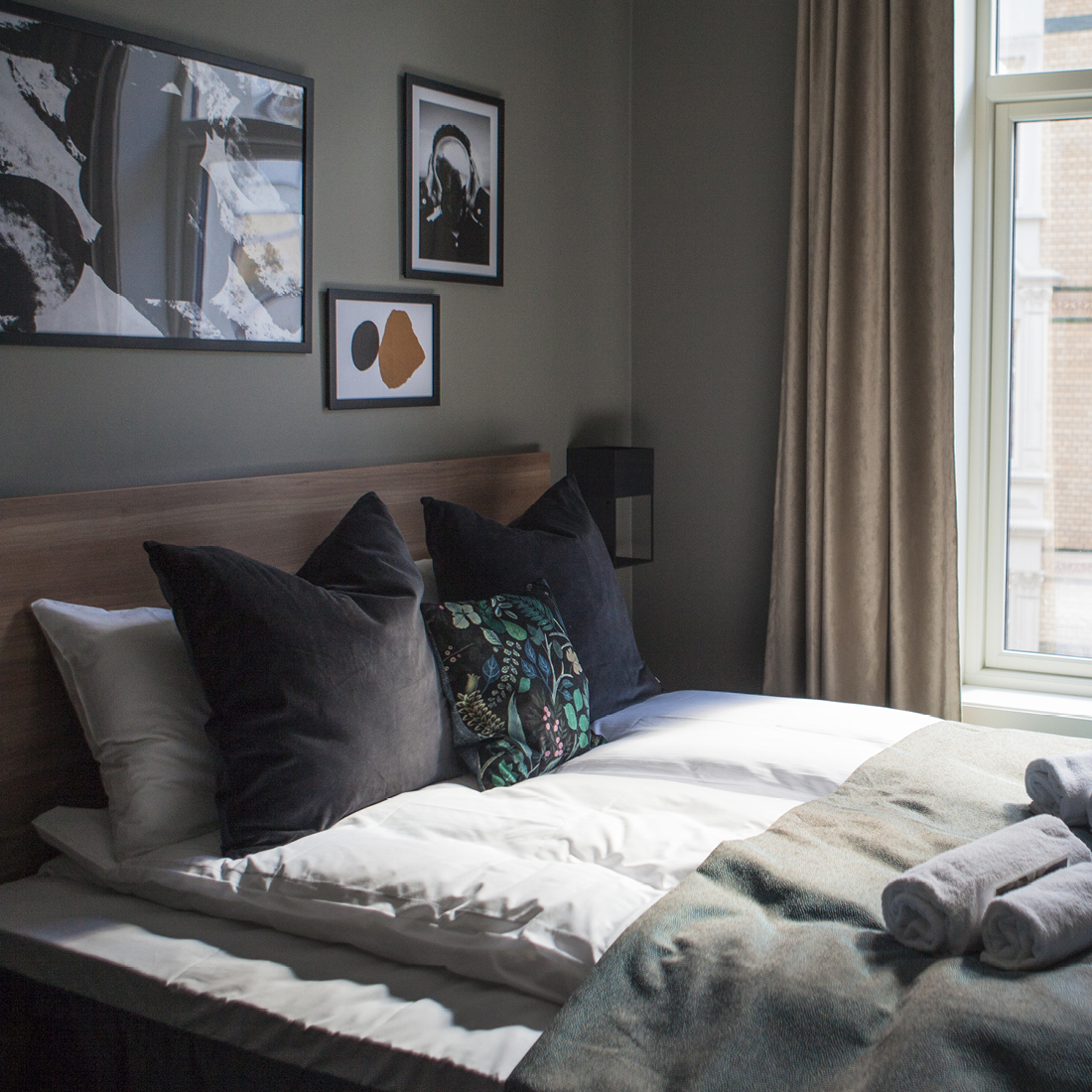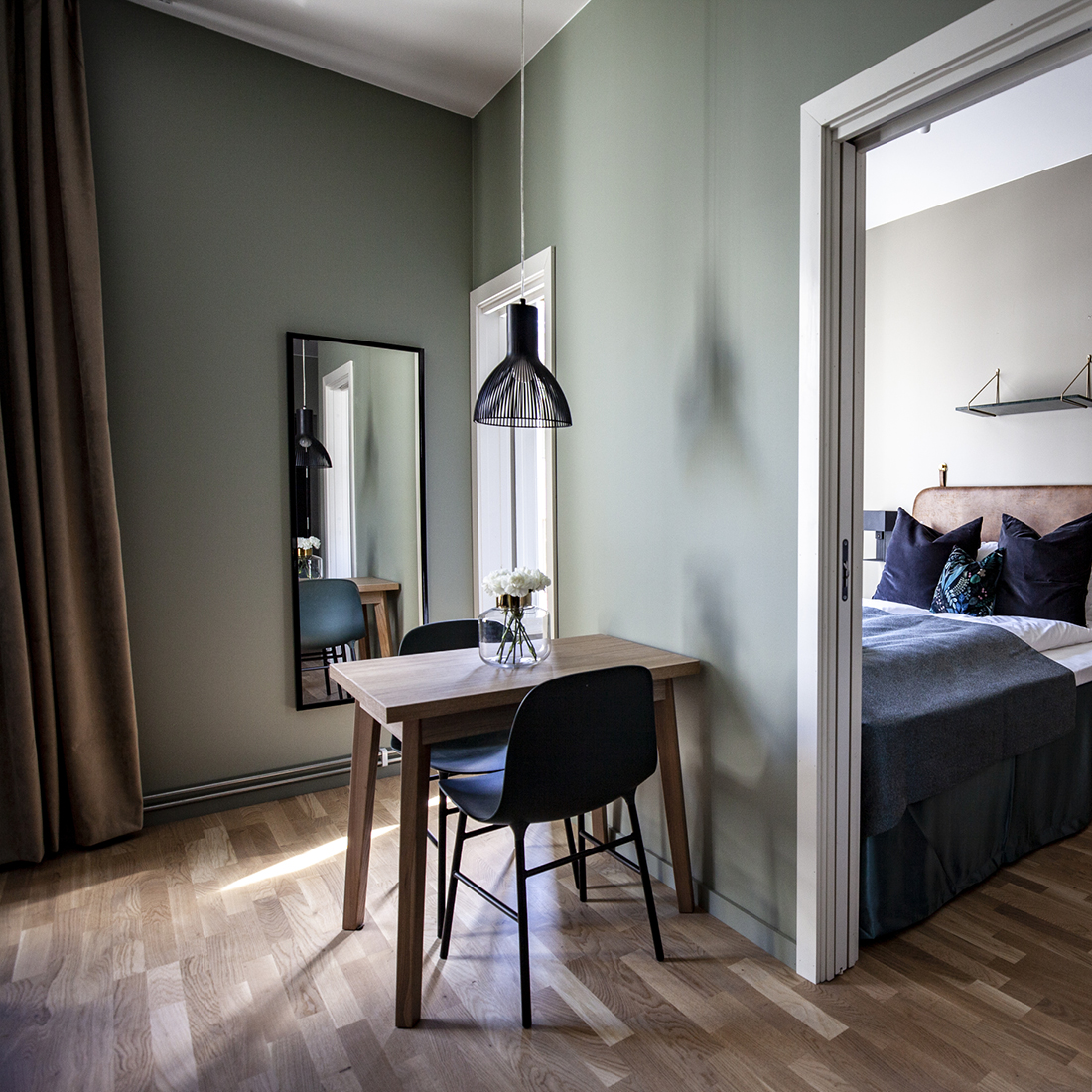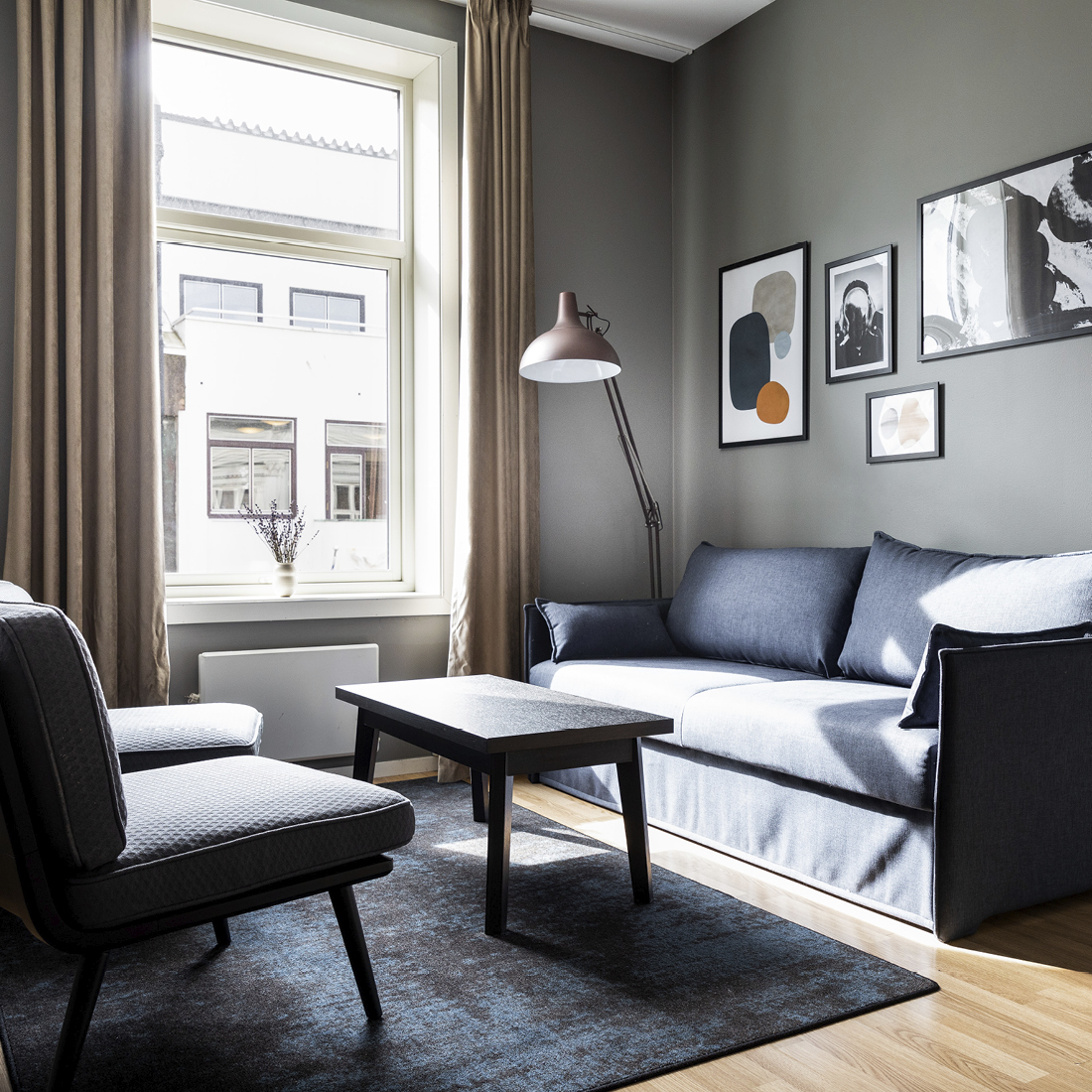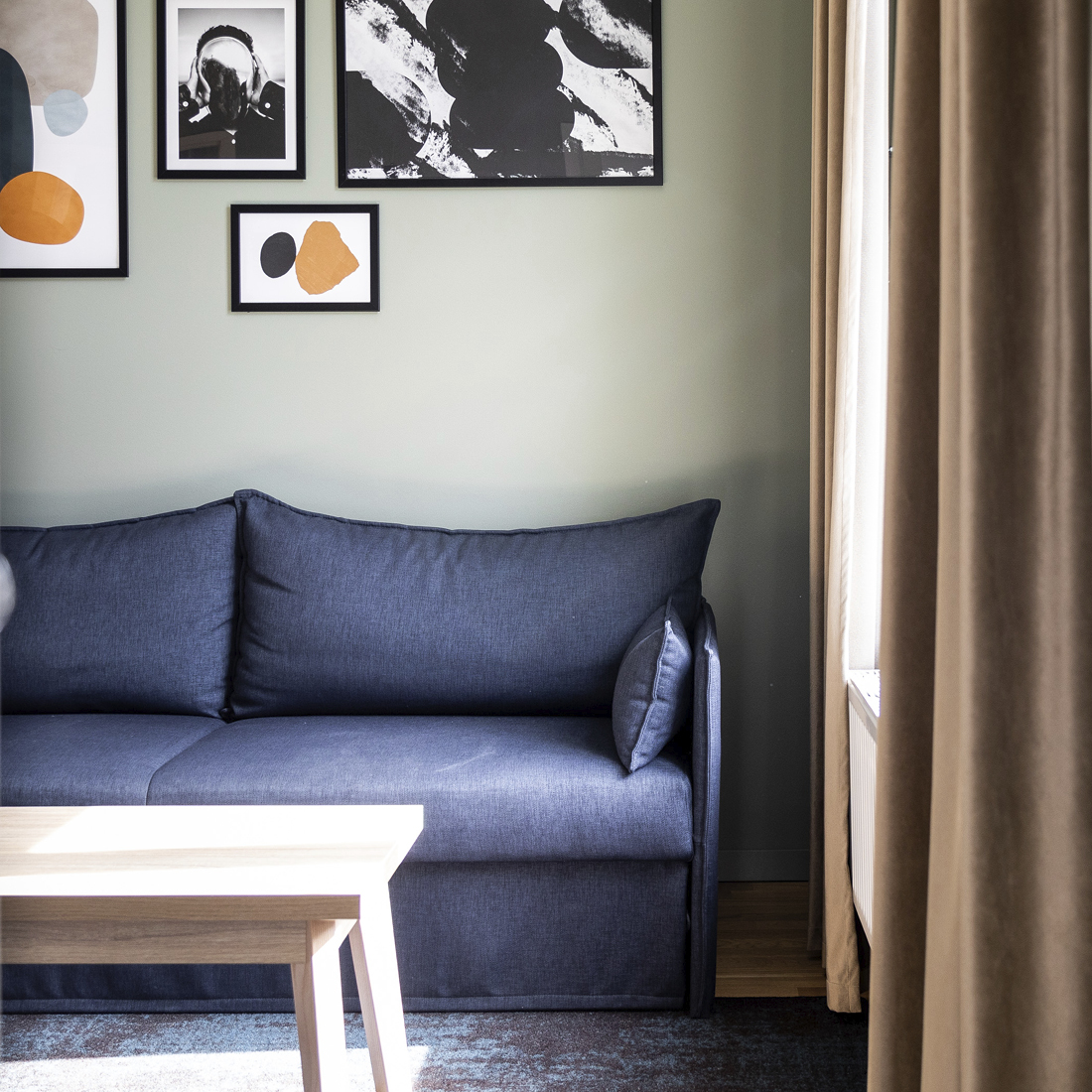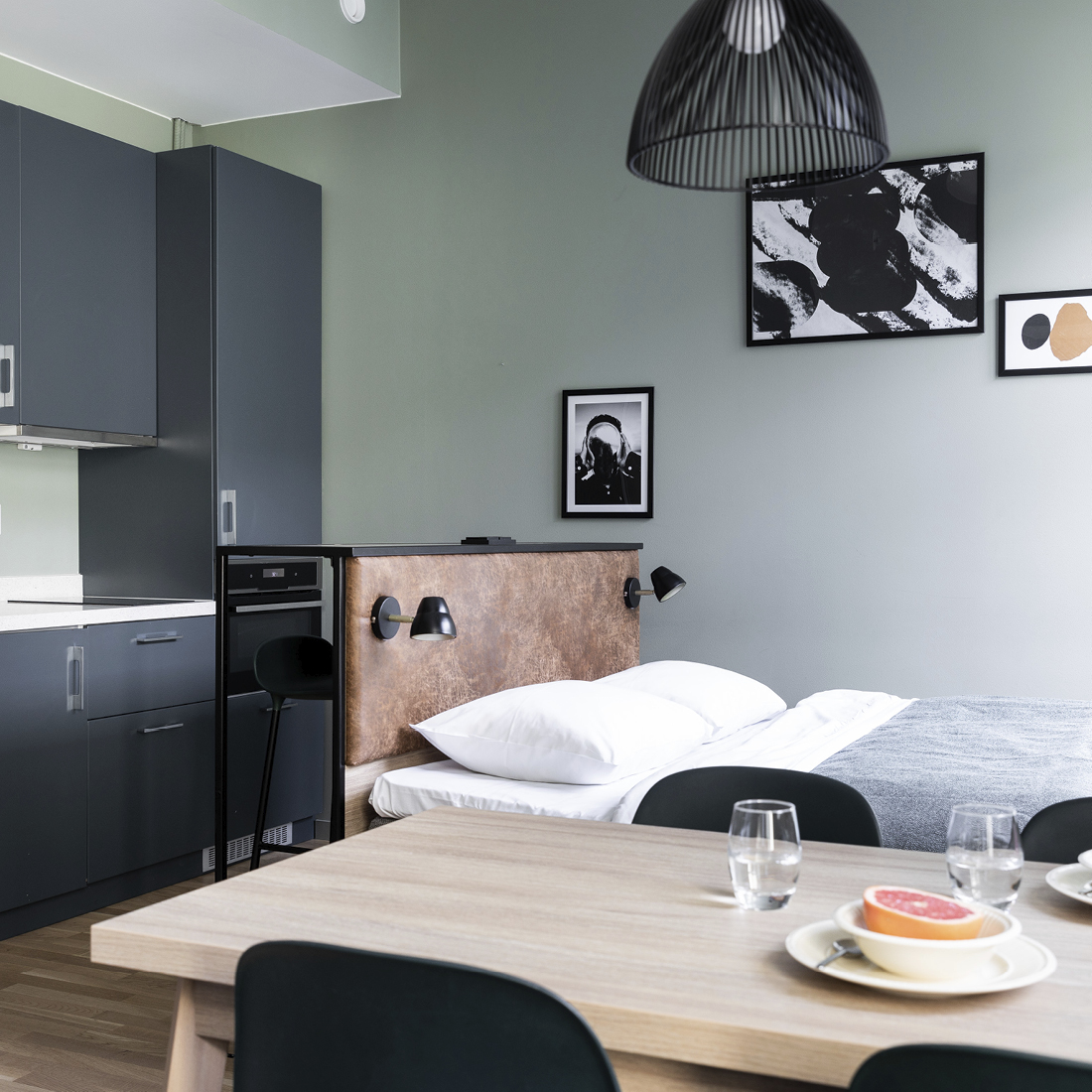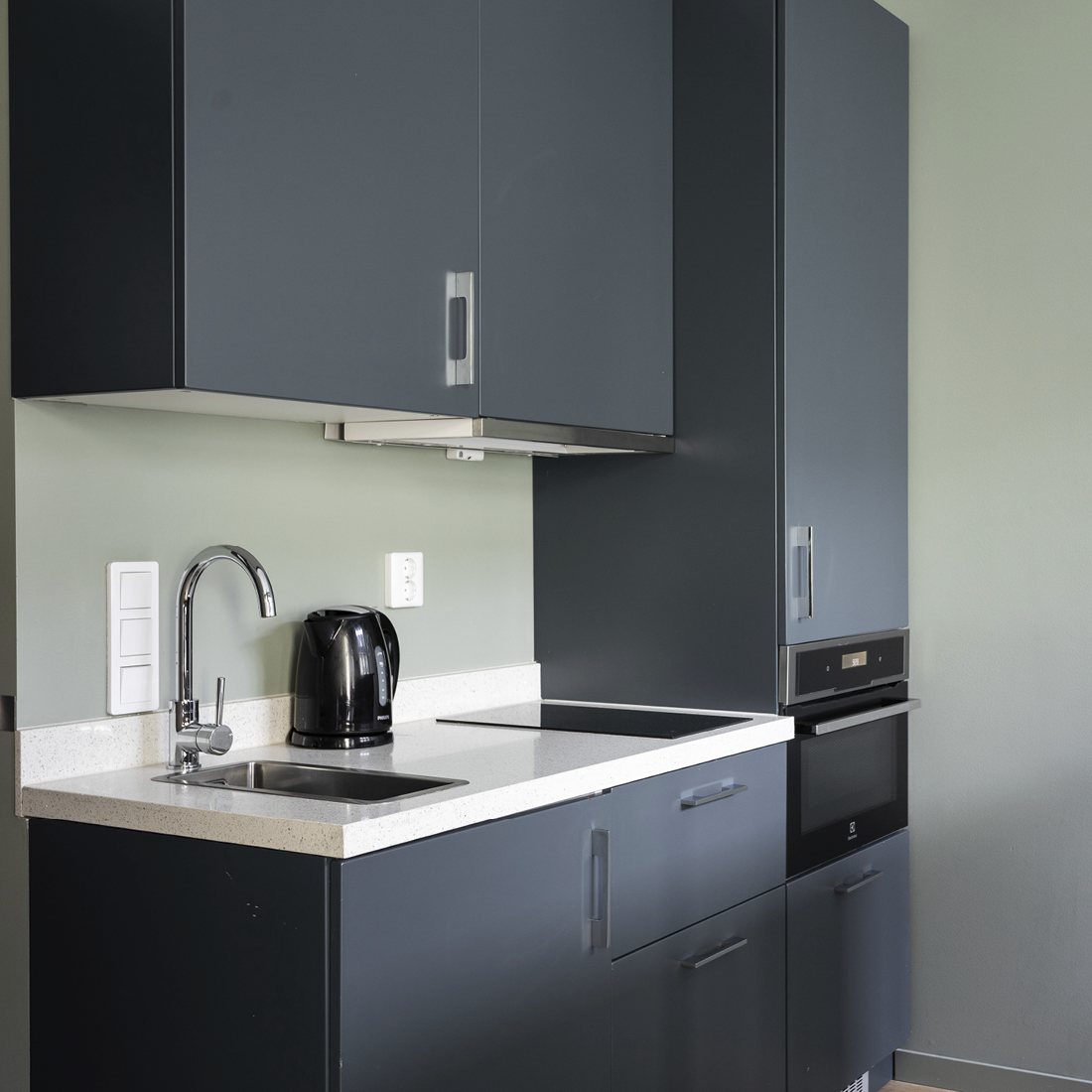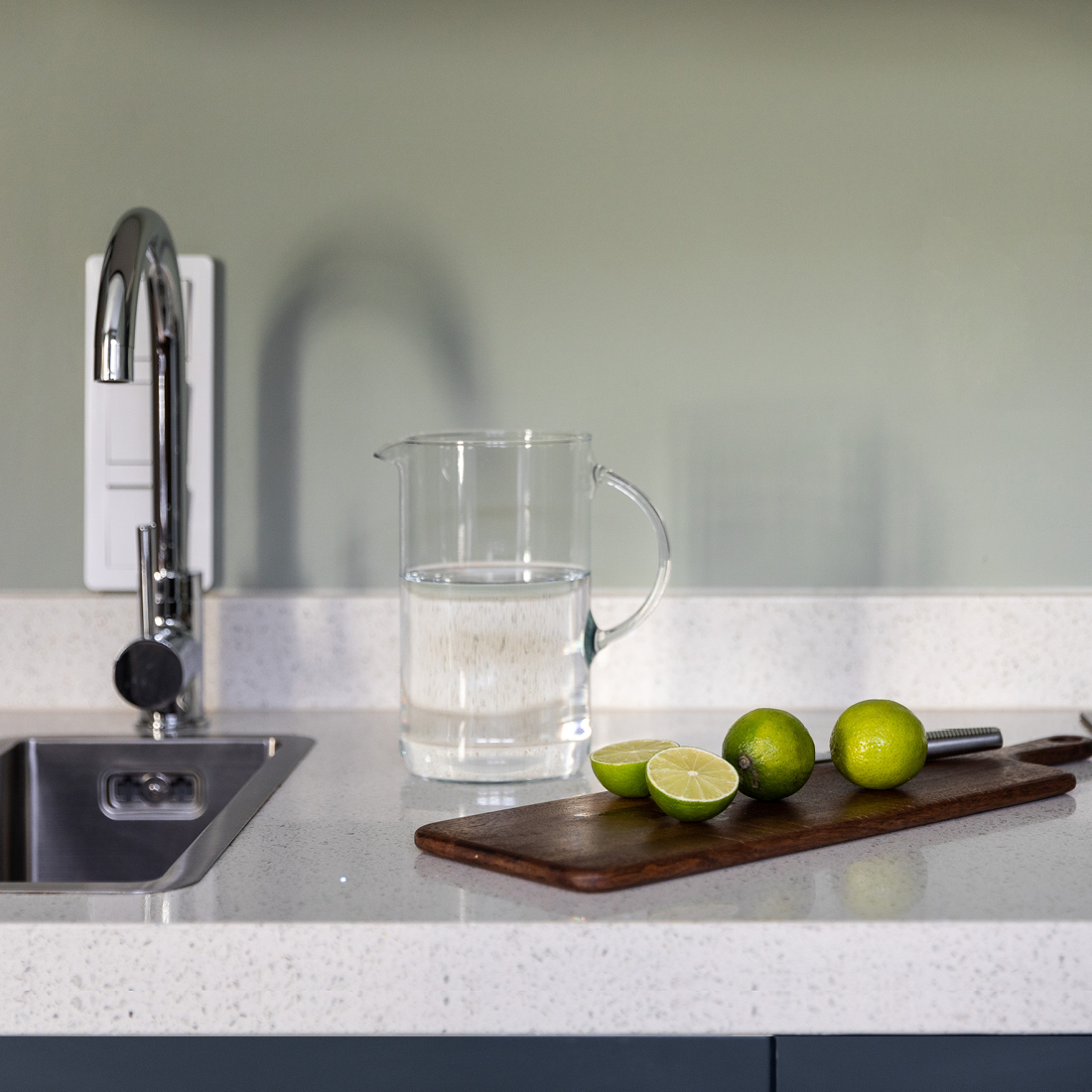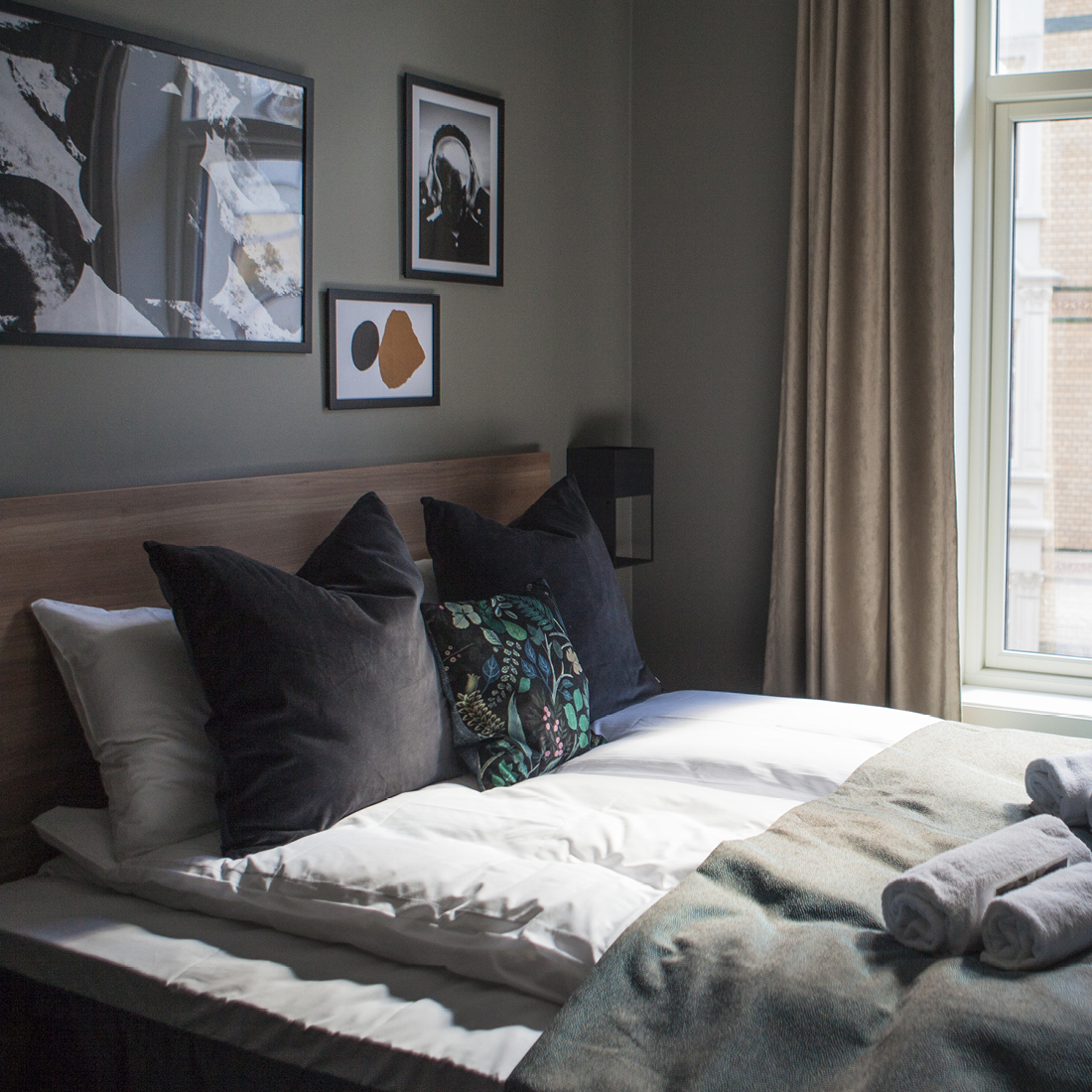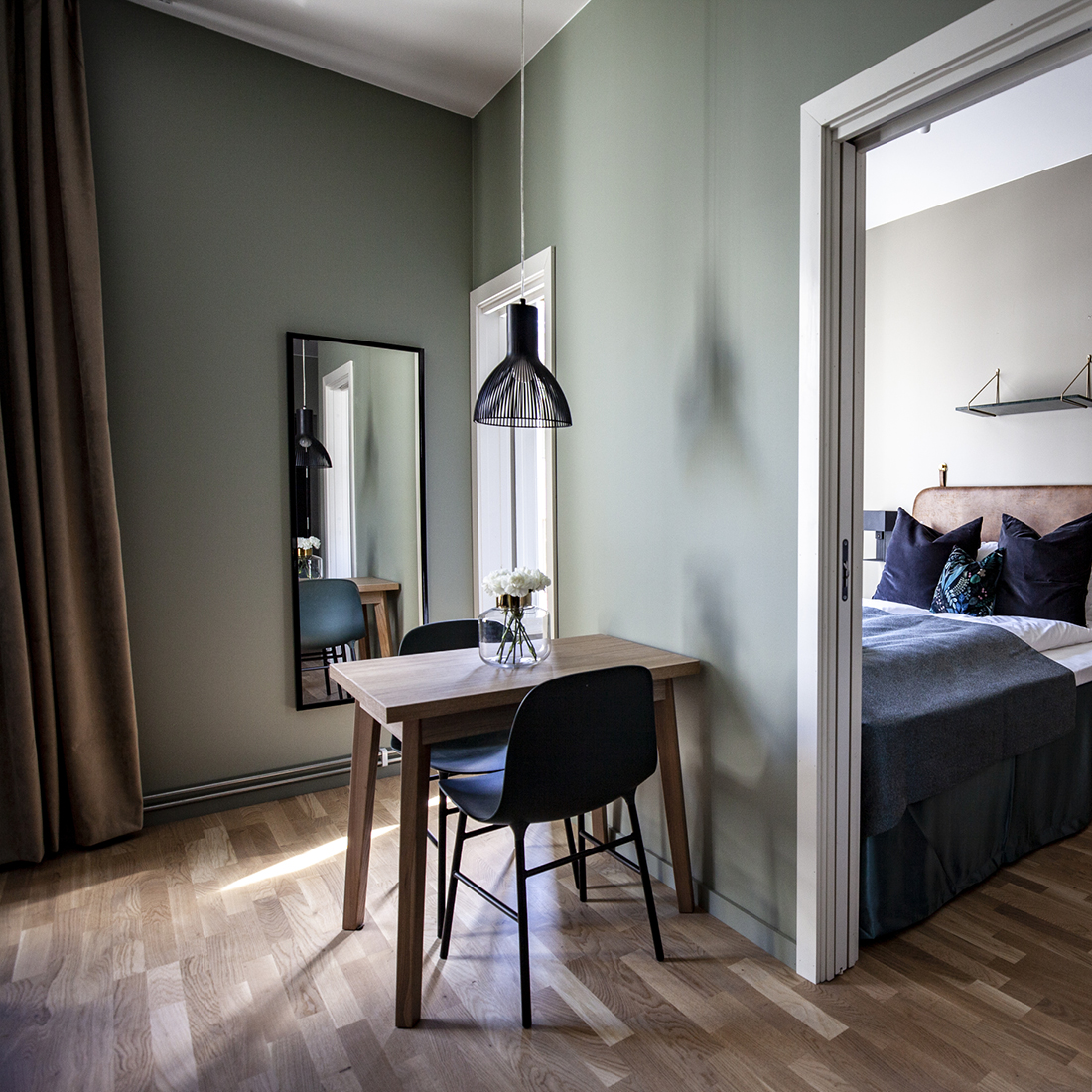 The building is located in a quiet street, central in Vika with walking distance to Oslo city center west. The apartments are newly renovated and urban decorated.
All apartments have a kitchenette with a microwave, 2 hotplates and a small fridge. There is a dining table with chairs, sitting area and / or easy chair, cable TV, Wi-Fi and bathroom with shower. Access to communal laundry with washer and dryer.
There is a check-in machine at the entrance to Arbins gate 3.
Check-in from 15:00 / Check out at 11:00
The apartments are well suited for shorter and longer stays.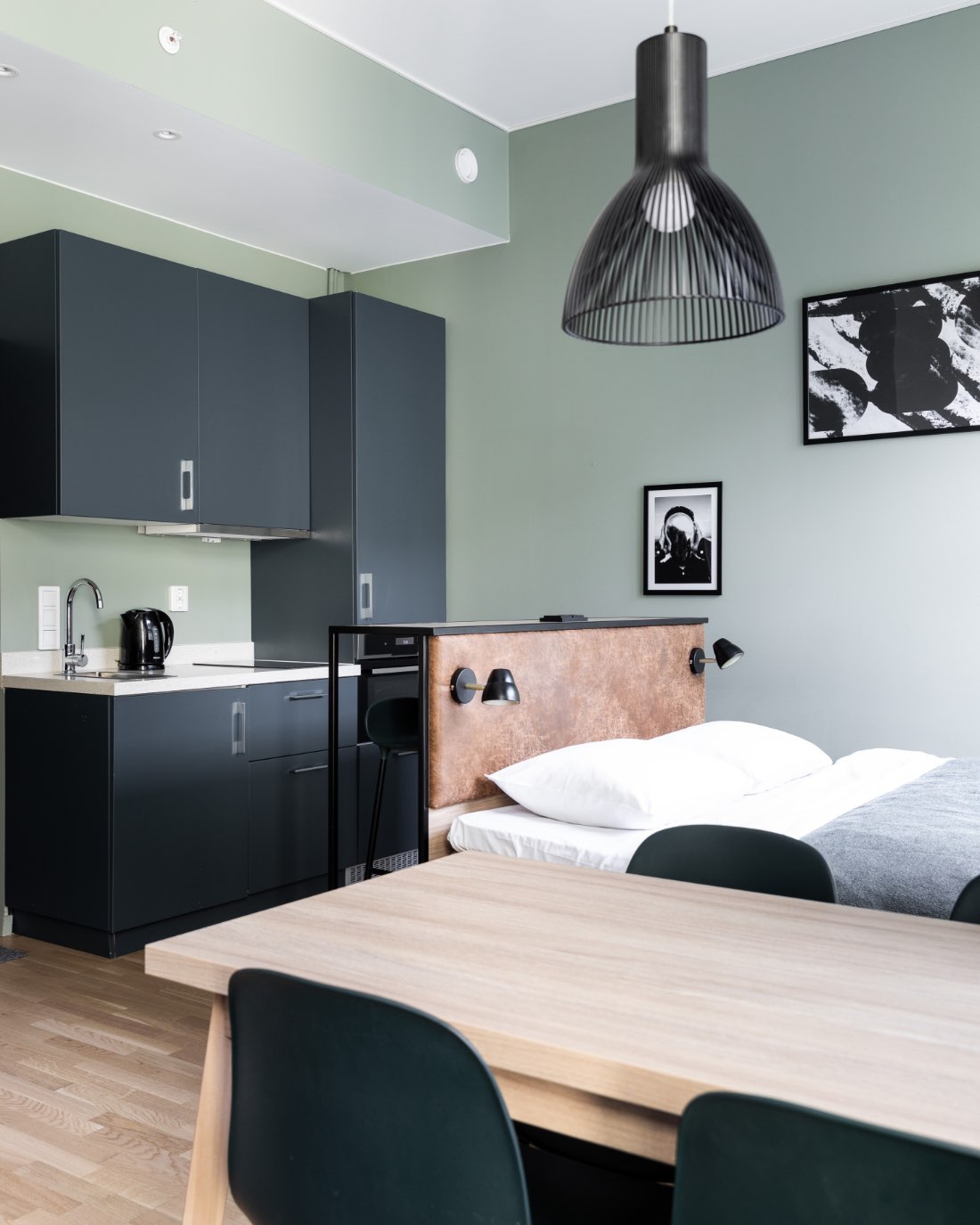 Studio
Stay in a nice studio apartment with space for 1-4 people.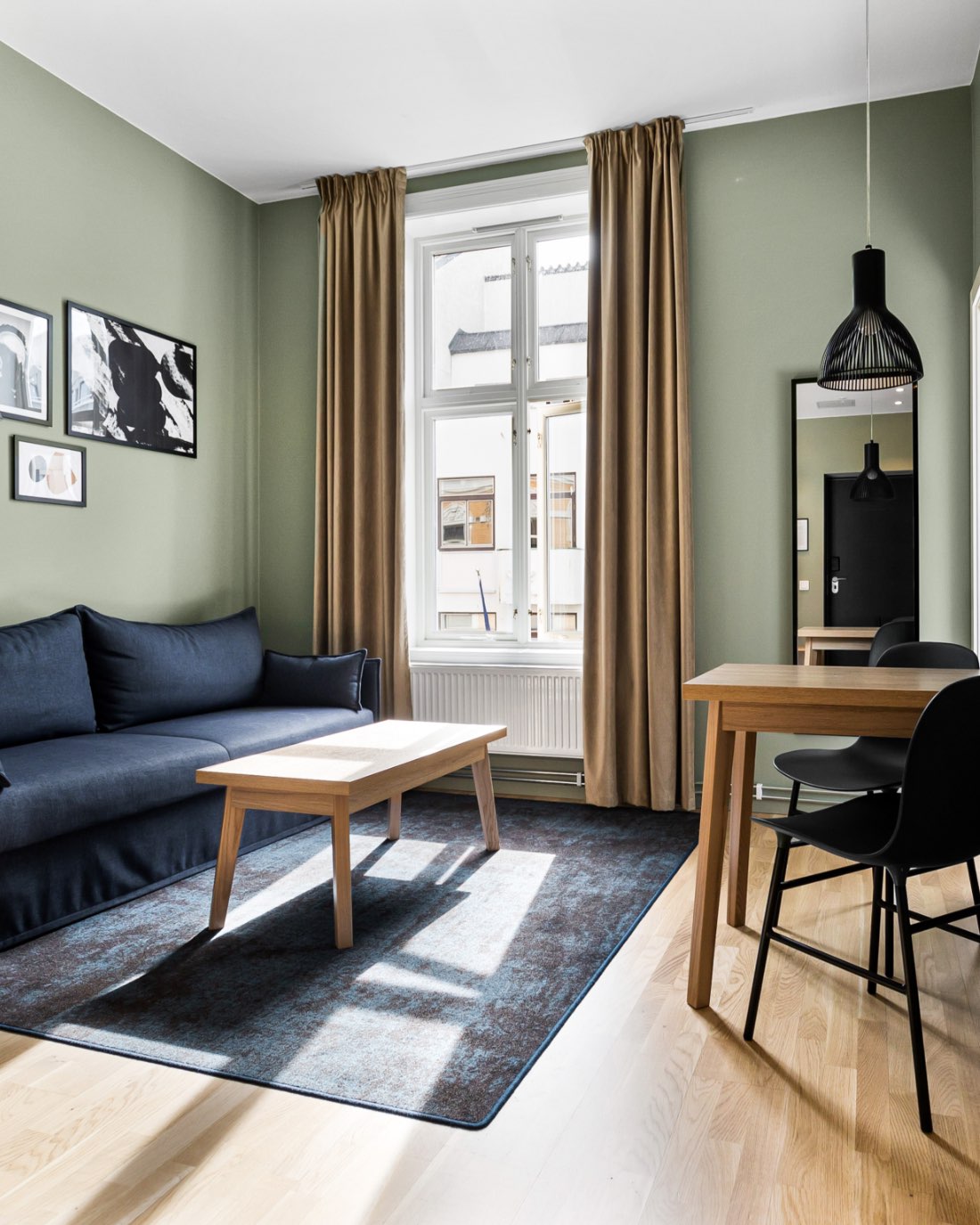 1 bedroom
Treat yourself to more space in an apartment with its own bedroom. For 1-4 people.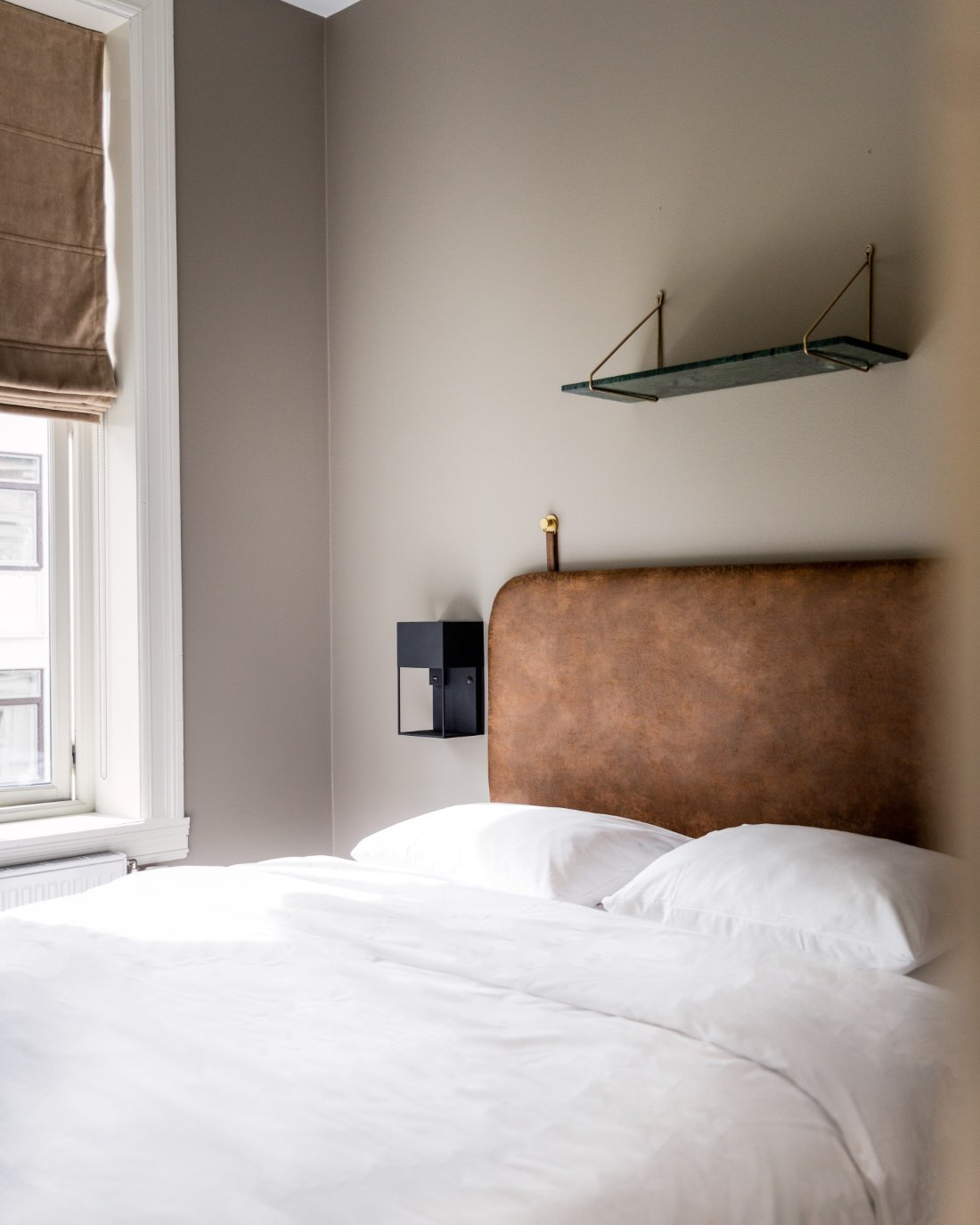 2 bedroom
Stay spacious and comfortable with 2 bedrooms. For 2-6 people.
CLEAN CLOTHES
WIFI & TV
BATHROOM AMENITIES
BRINGING YOUR DOG?
Pets are allowed (for a fee).
KITCHEN
TRANSPORT
Park
PARKING
Street parking & parking garage for a fee.
Central and quiet – among restaurants, the sea and shops – in beautiful Vika.
AREA
Vika
Central Oslo, just 2 minutes walk from the city center, is the beautiful and quiet Vika. The neighborhood consists of quiet streets, nice restaurants and great traditional architecture. You live as close to the city as possible – surrounded by the sea, green parks and residential areas – while avoiding noise and commotion from the city center.
Nordic 1828
In Arbins gate 5 we want to present the photo exhibition «Nordic 1828» inspired by the great playwright Henrik Ibsen and the Nordic culture.
Each floor has its own photo exhibition represented by five Norwegian photographers.
Henrik Ibsen, born 1828, used to live in the neighboring farm, and still does so through the Ibsen Museum around the corner. He is considered the "father of realism" and one of the greatest playwrights of his time.
1st floor: Torstein Lund Oak, 2nd floor: Benjamin A. Ward, 3rd floor; Cecilia Riis Kjeldsen, 4th floor: Andreas Helland, 5th floor: Emil Eriksson