MEETING ROOMS IN STAVANGER
In Stavanger we have 3 meeting rooms and event rooms just a few minutes from the city center. The meeting rooms are perfect for workshops, social events, networking or larger events. In Lagårdsveien 61, Sirkus Renaa offer coffee, cakes or lunch/dinner for your event. How about combining your next meeting with lunch at Sirkus Renaa and ending with a fun challenge at Fangene på Fortet downstairs?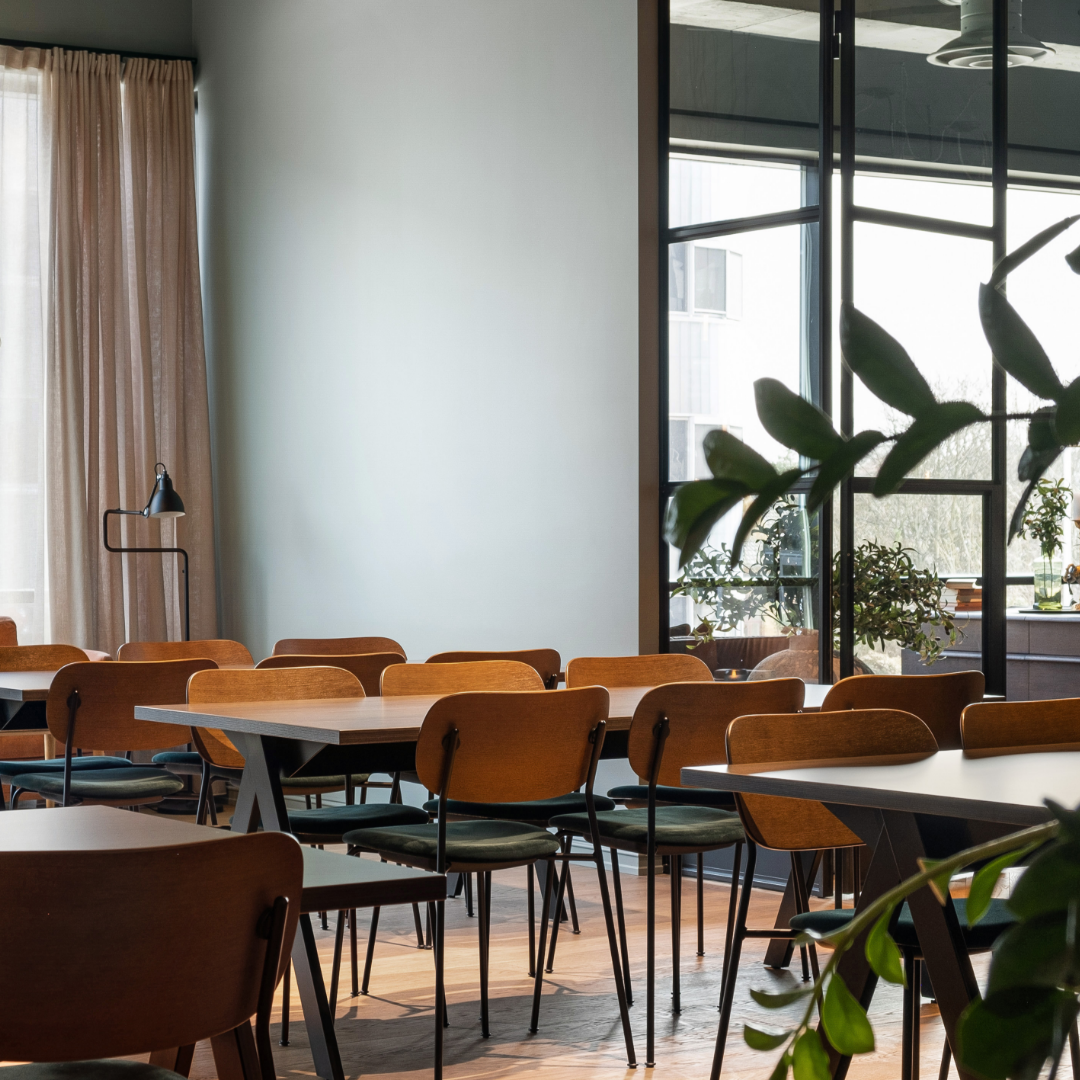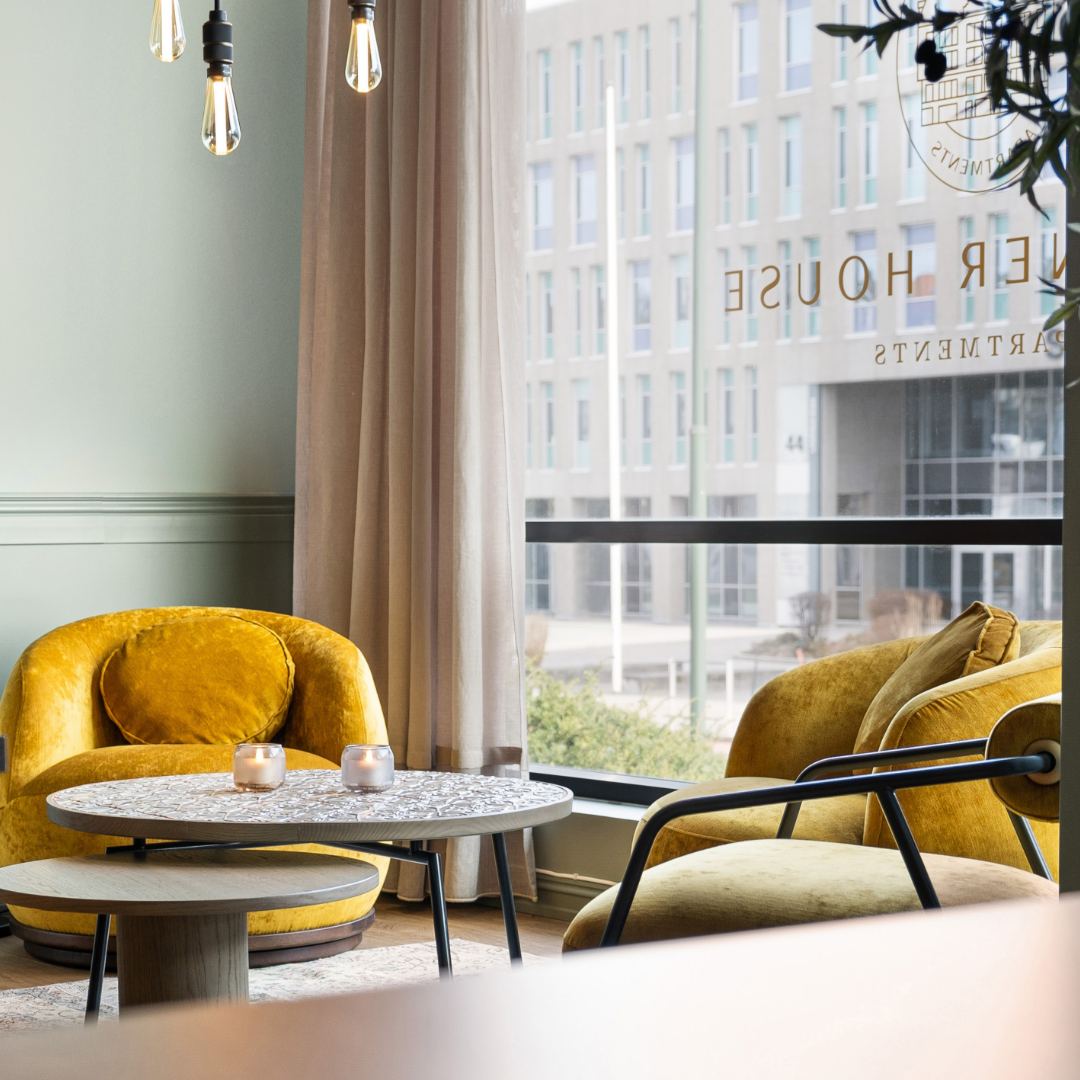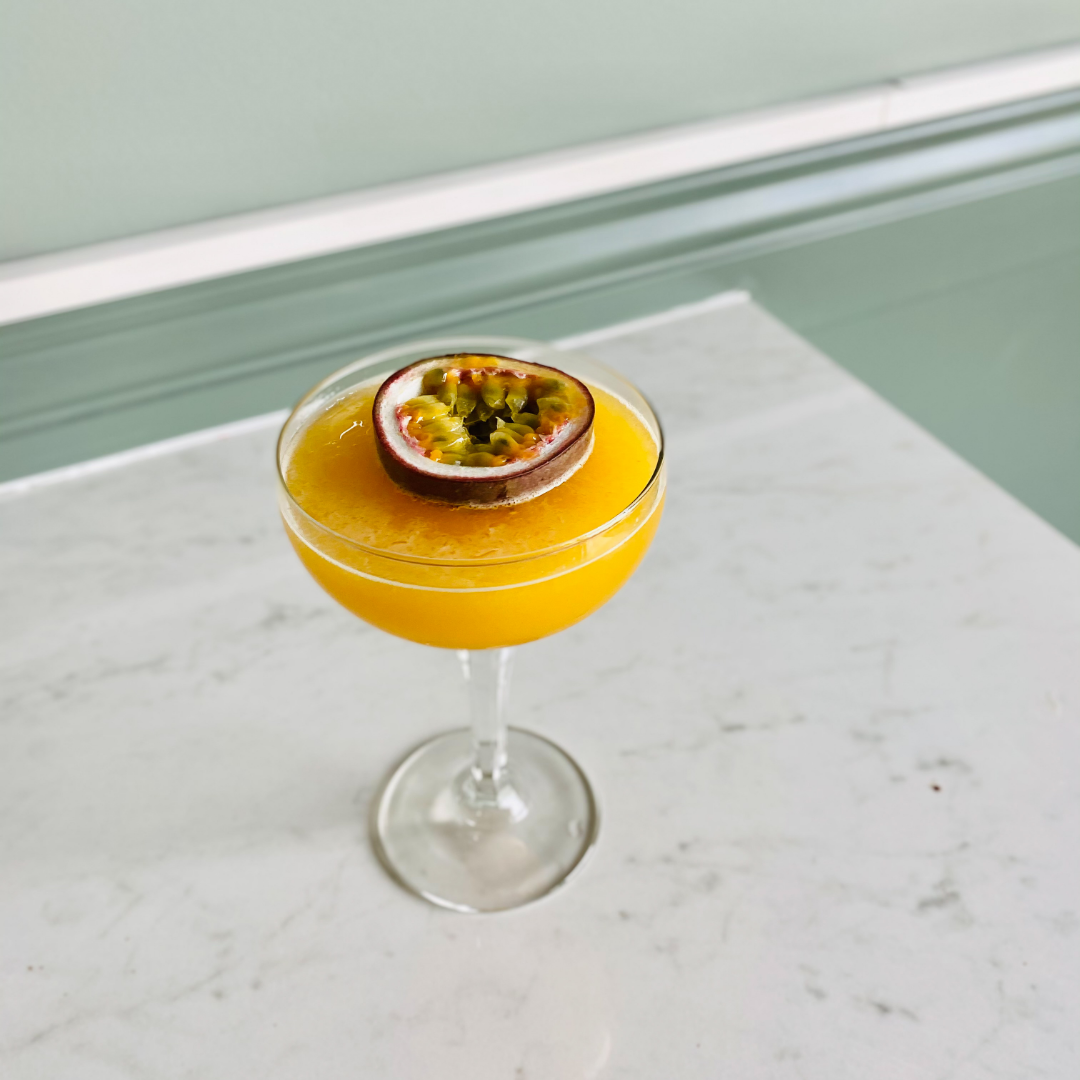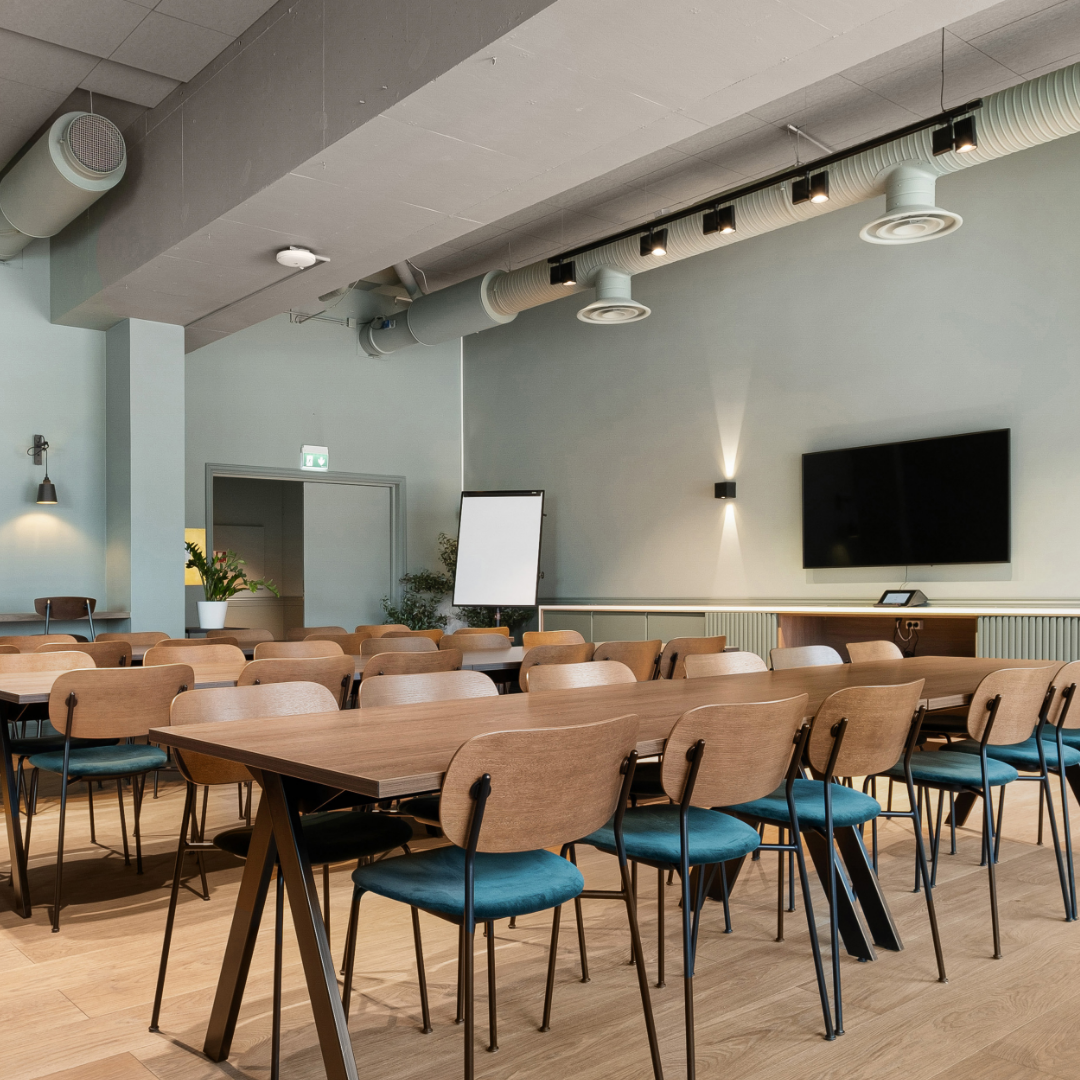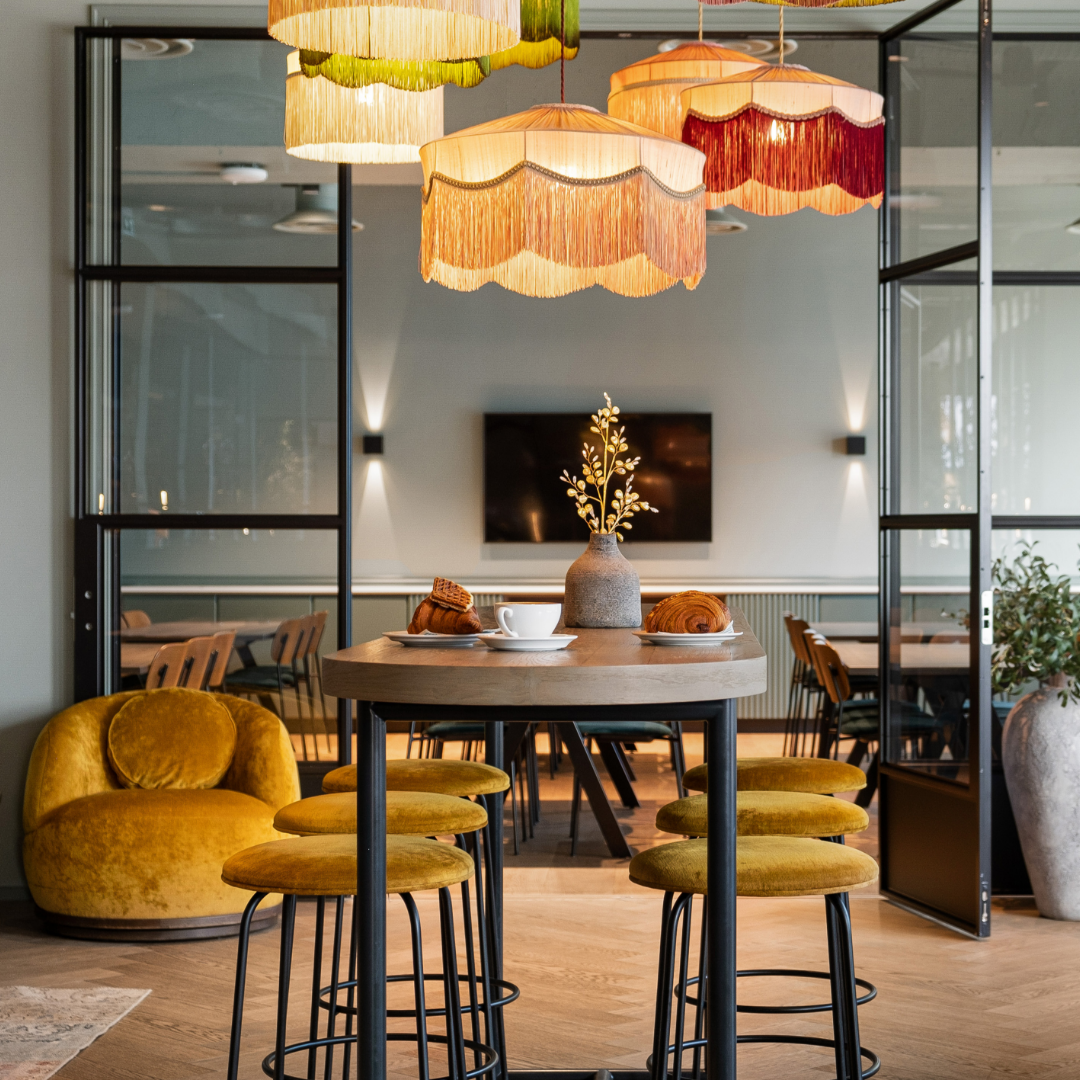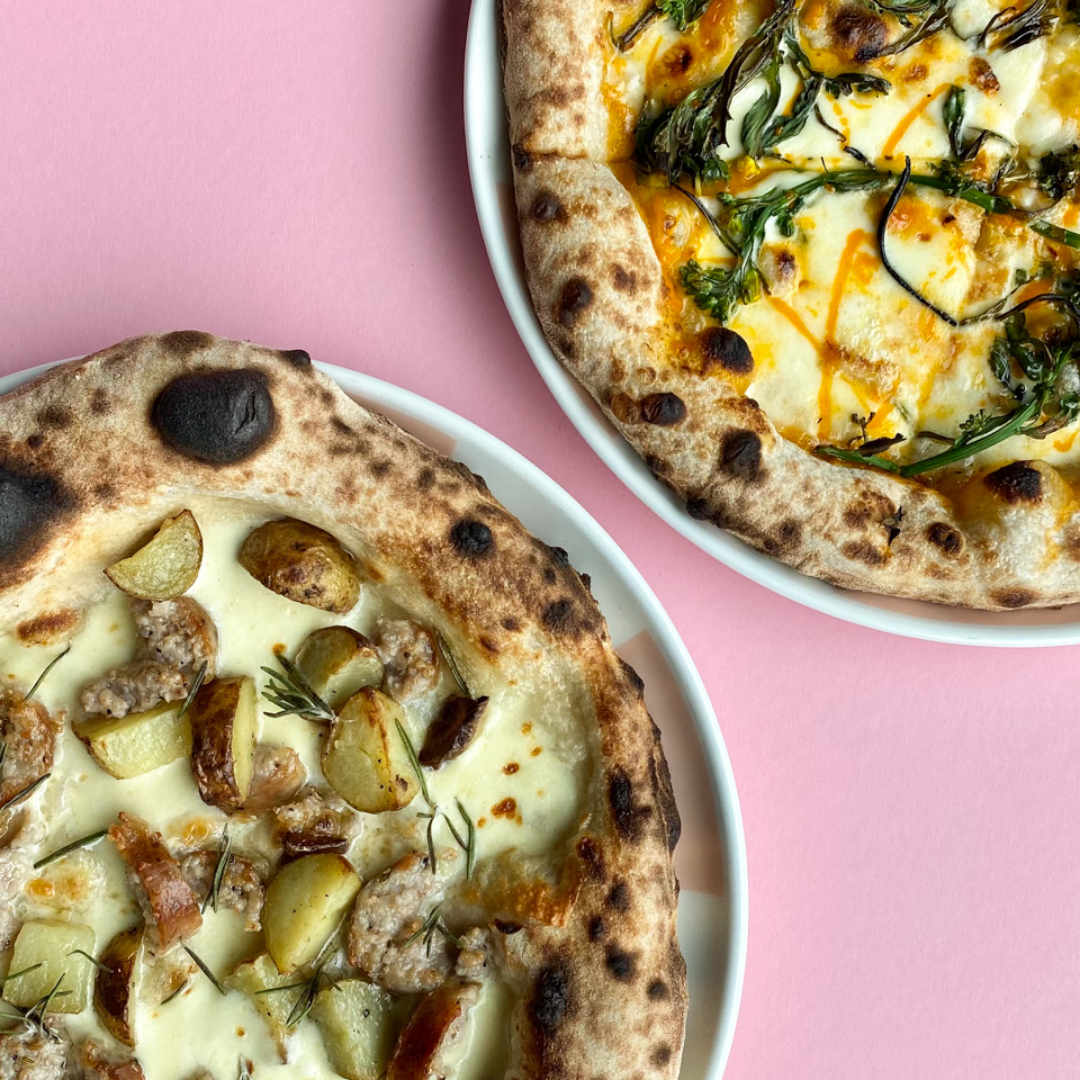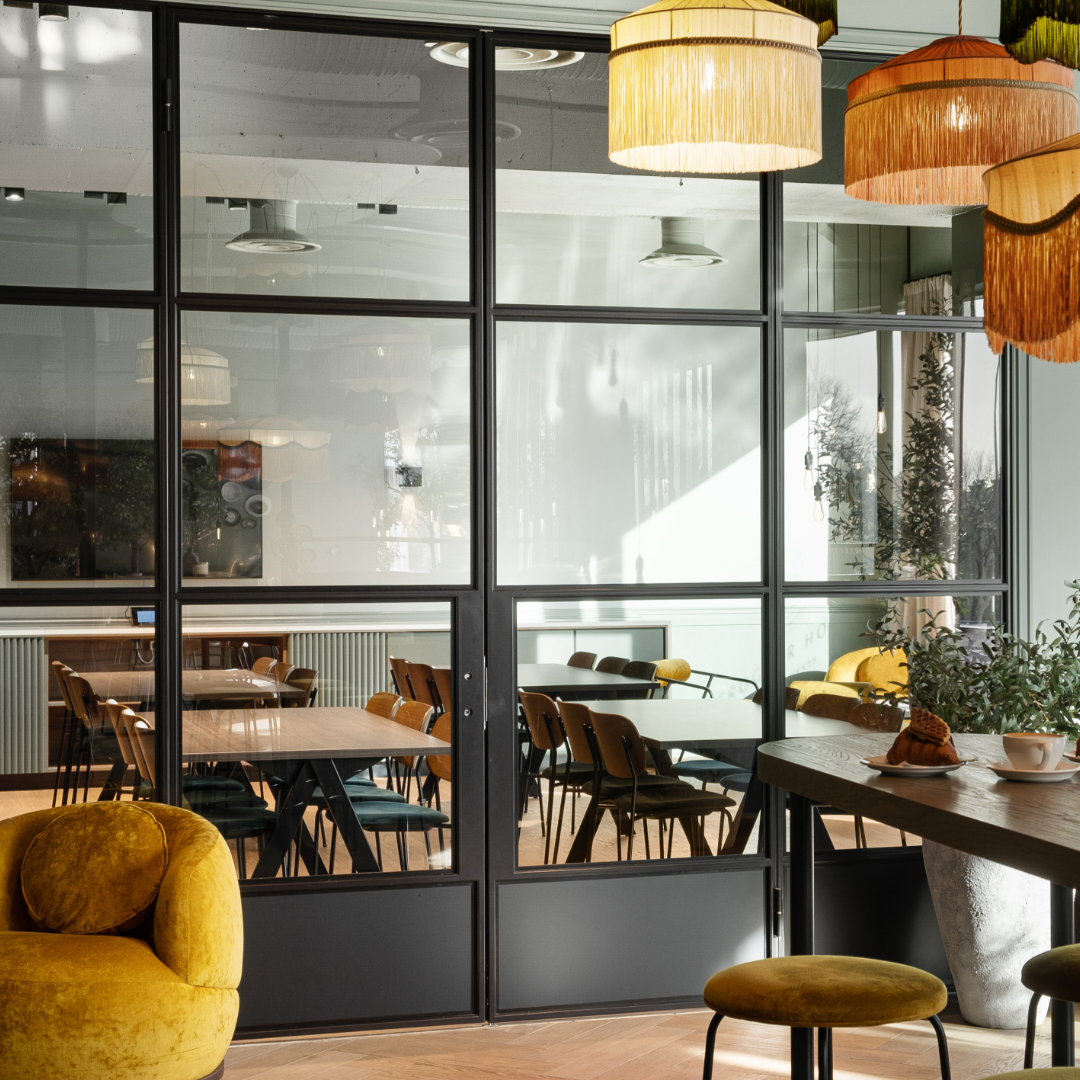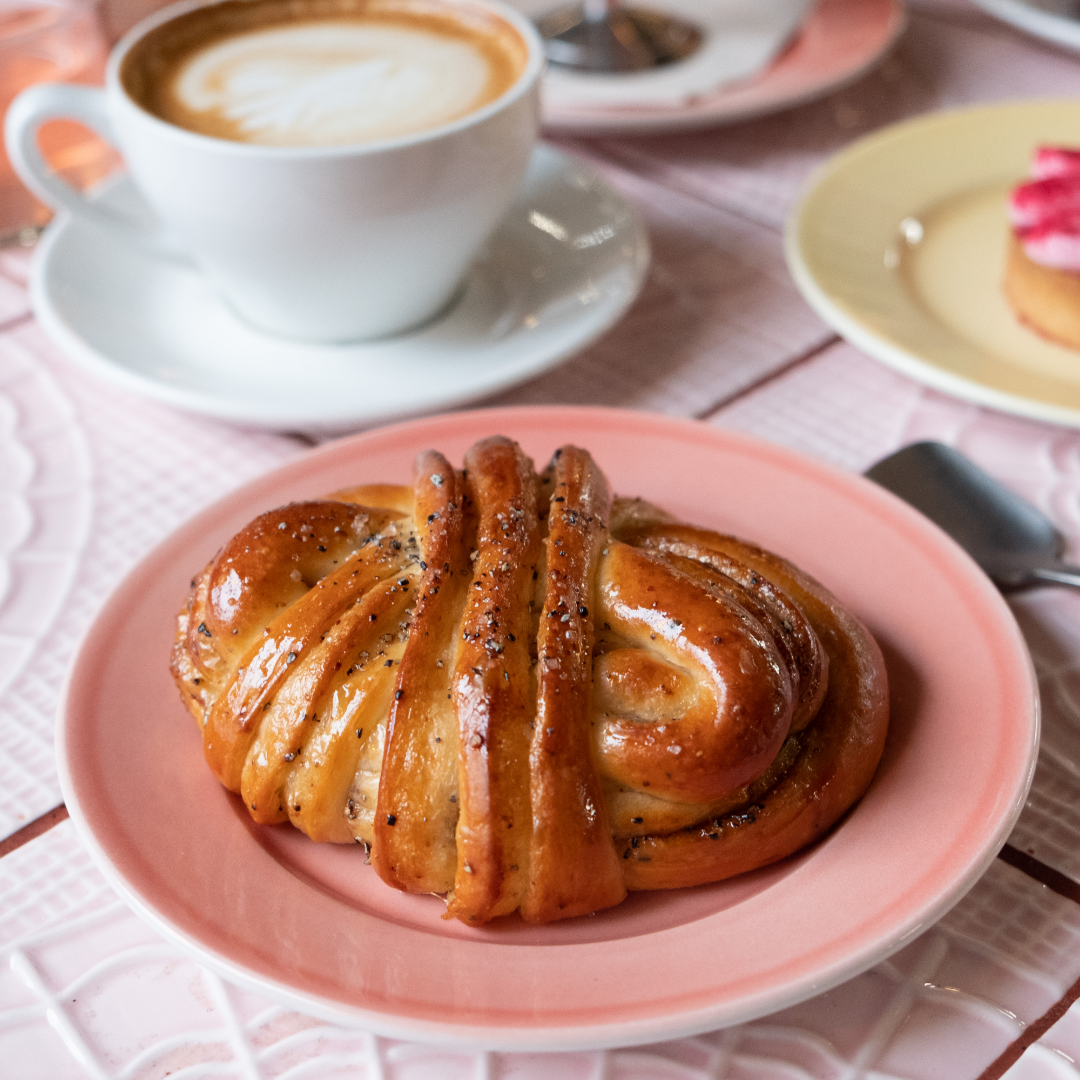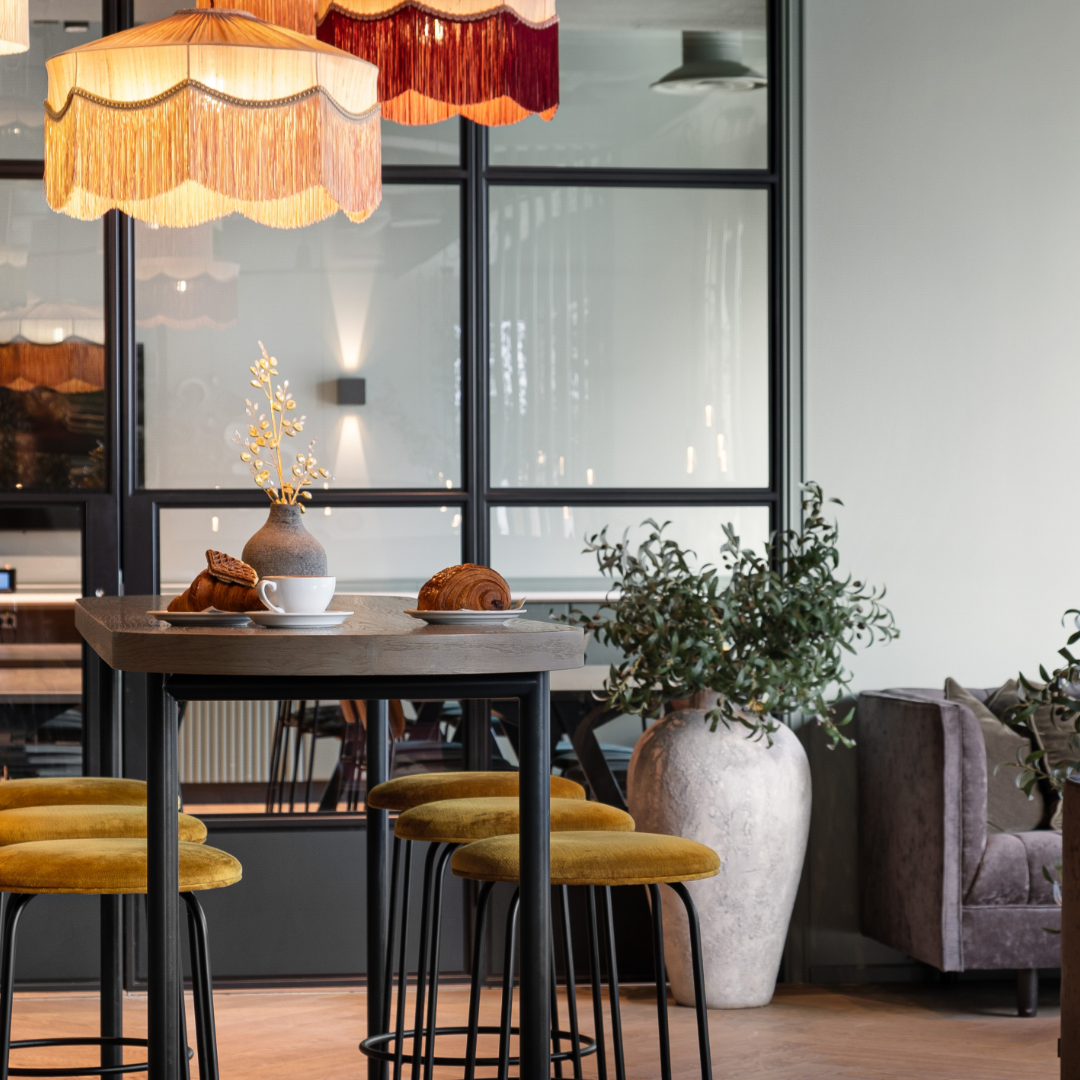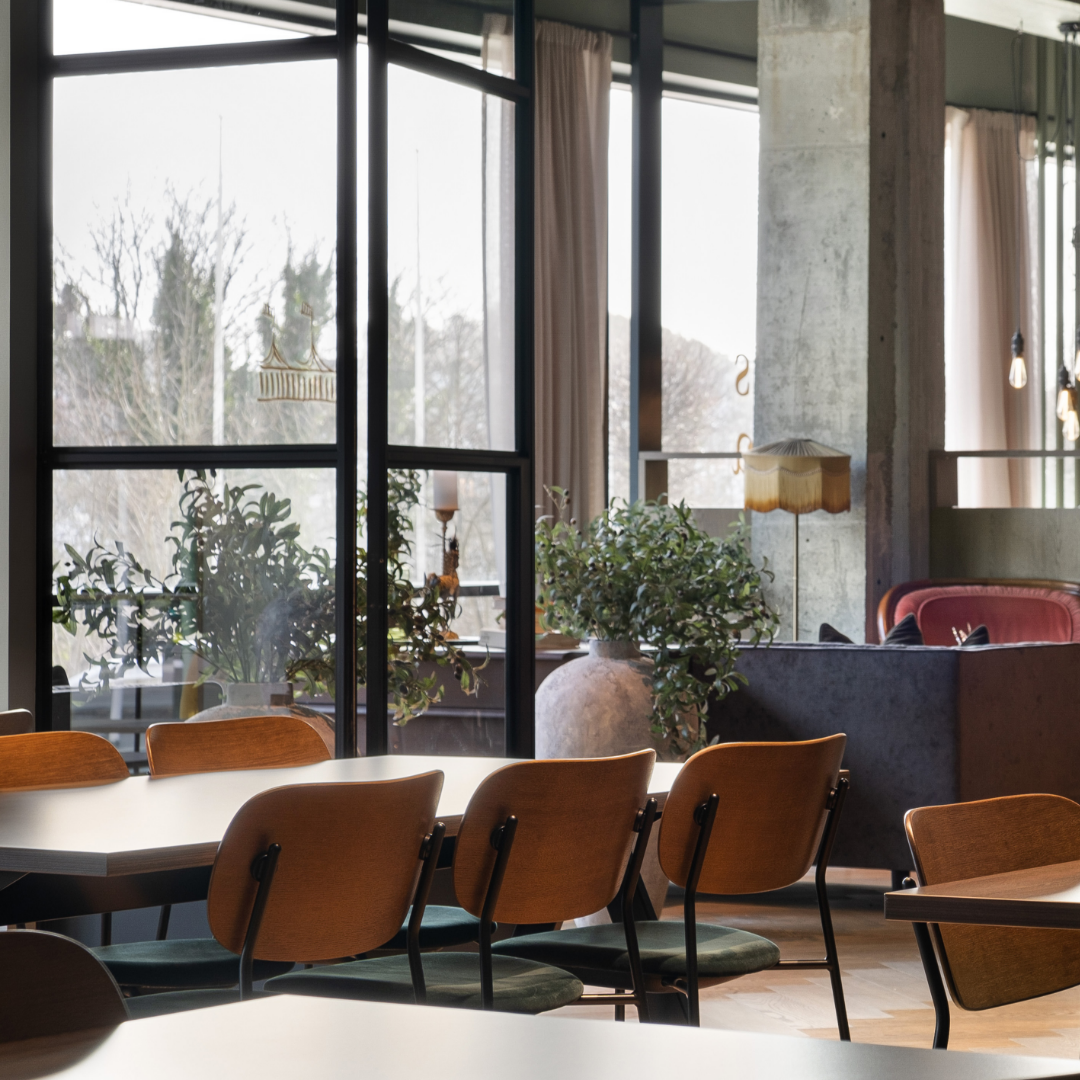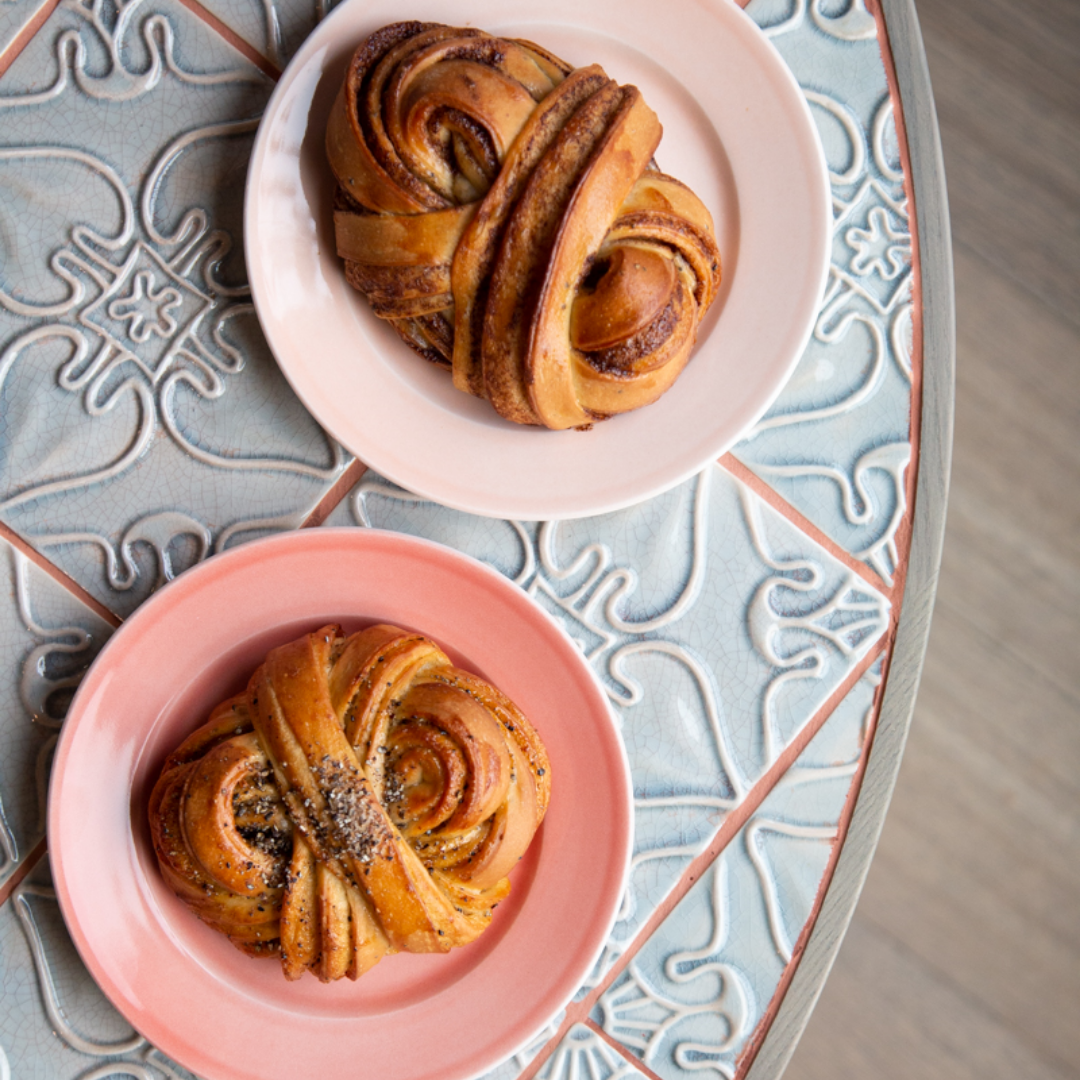 Conference at Frogner House
Contact us for more information about our meeting room packages and offers. We offer packages for different needs – including hotel rooms, lunch and 3-course dinner – so please contact us for more information.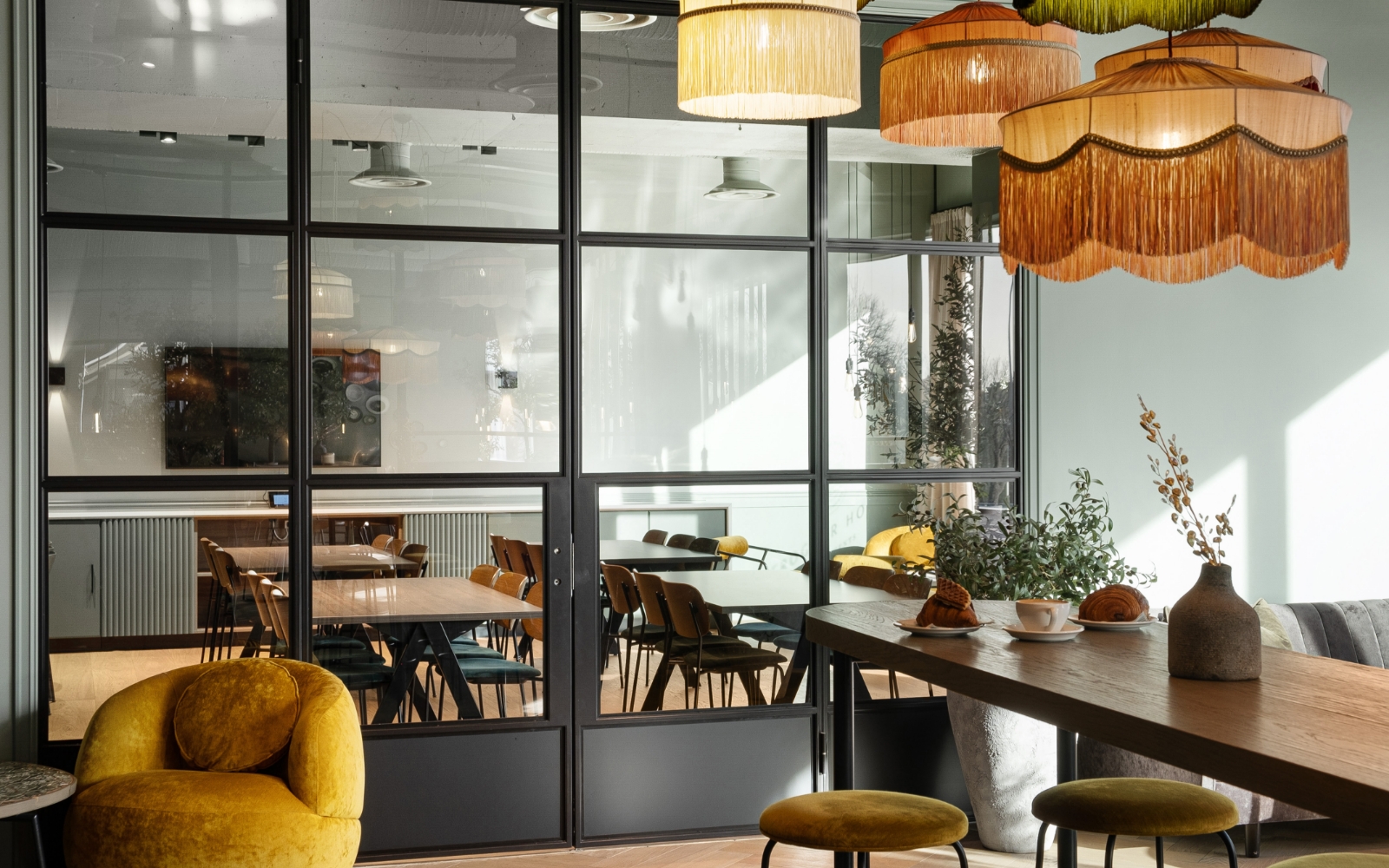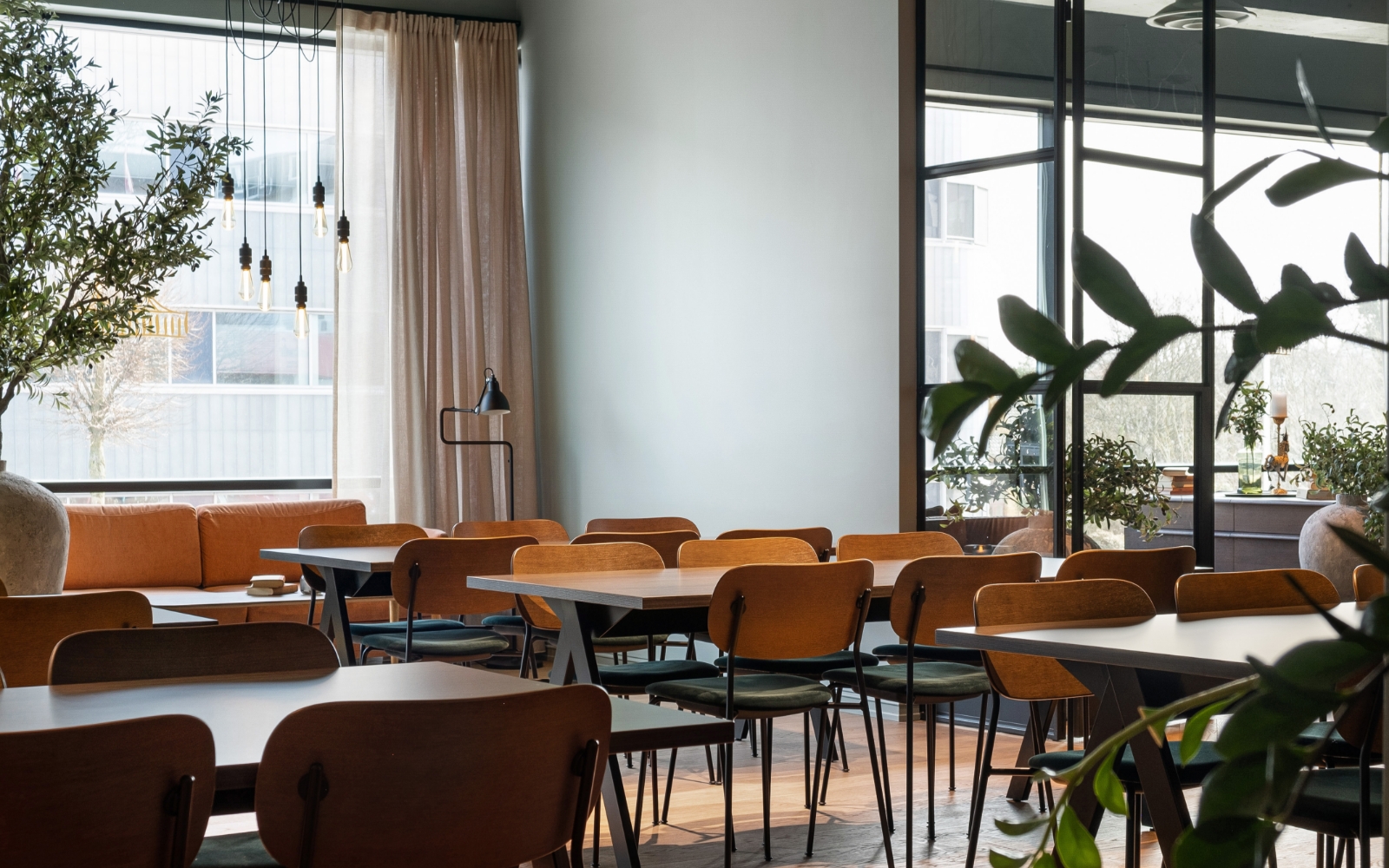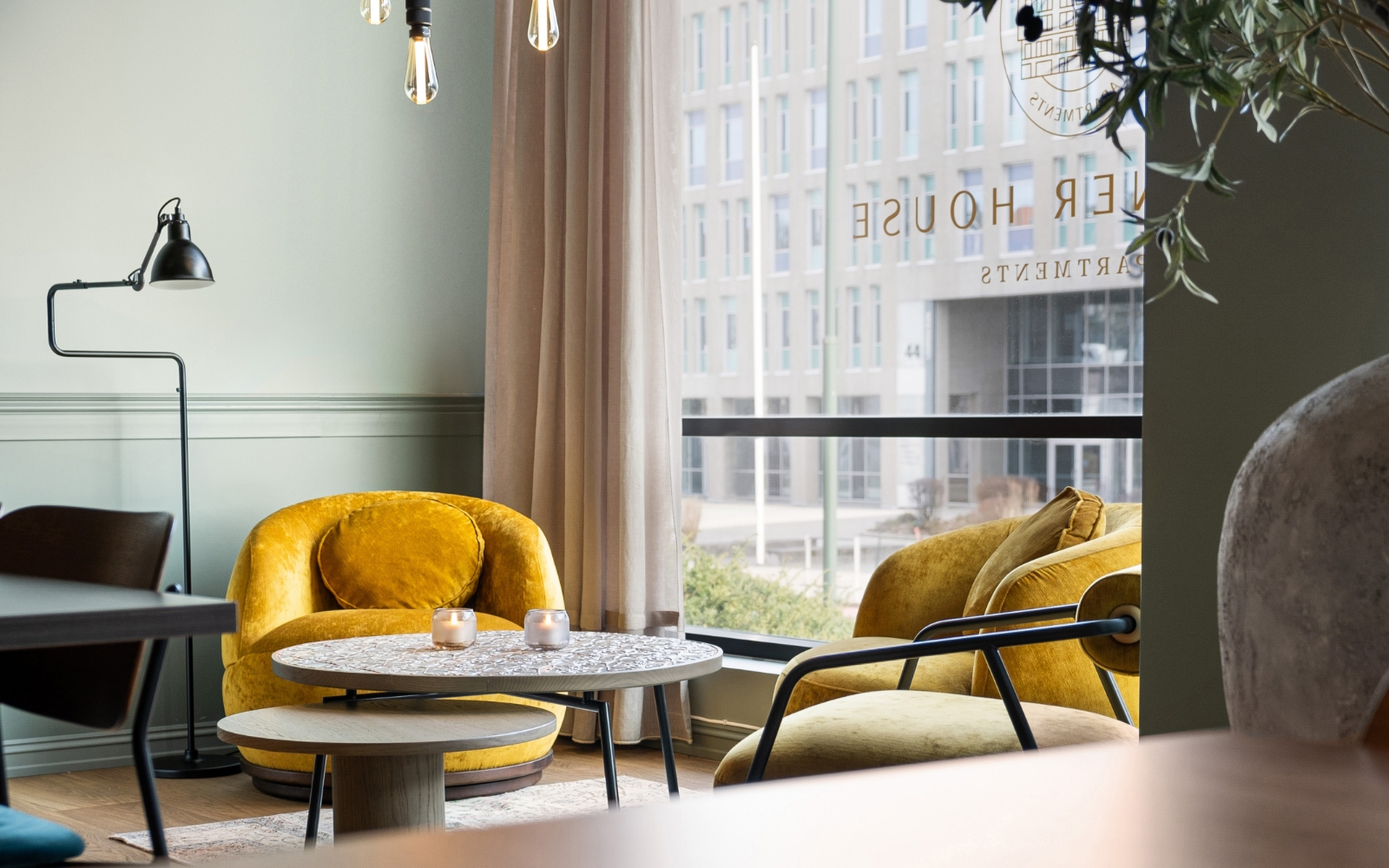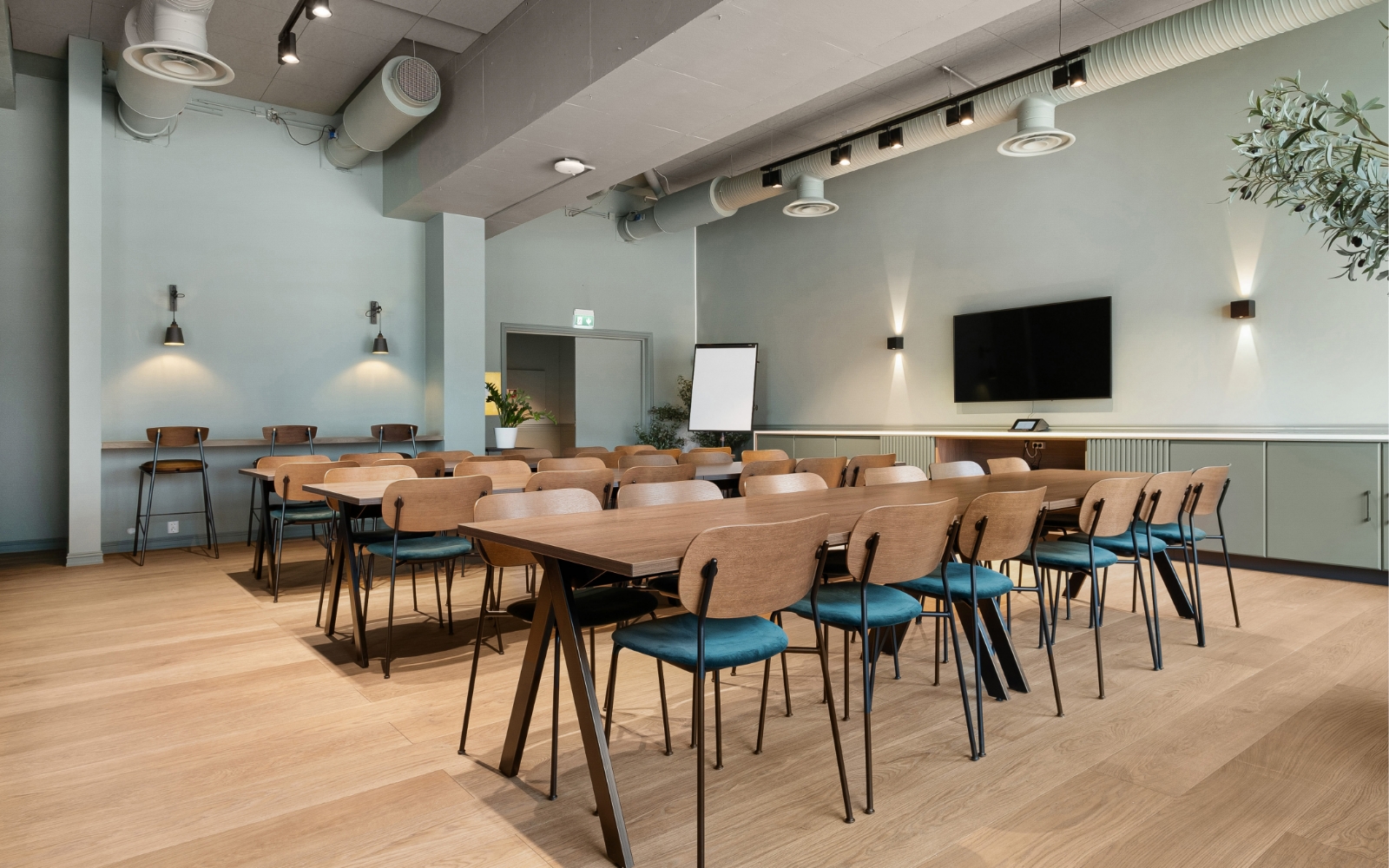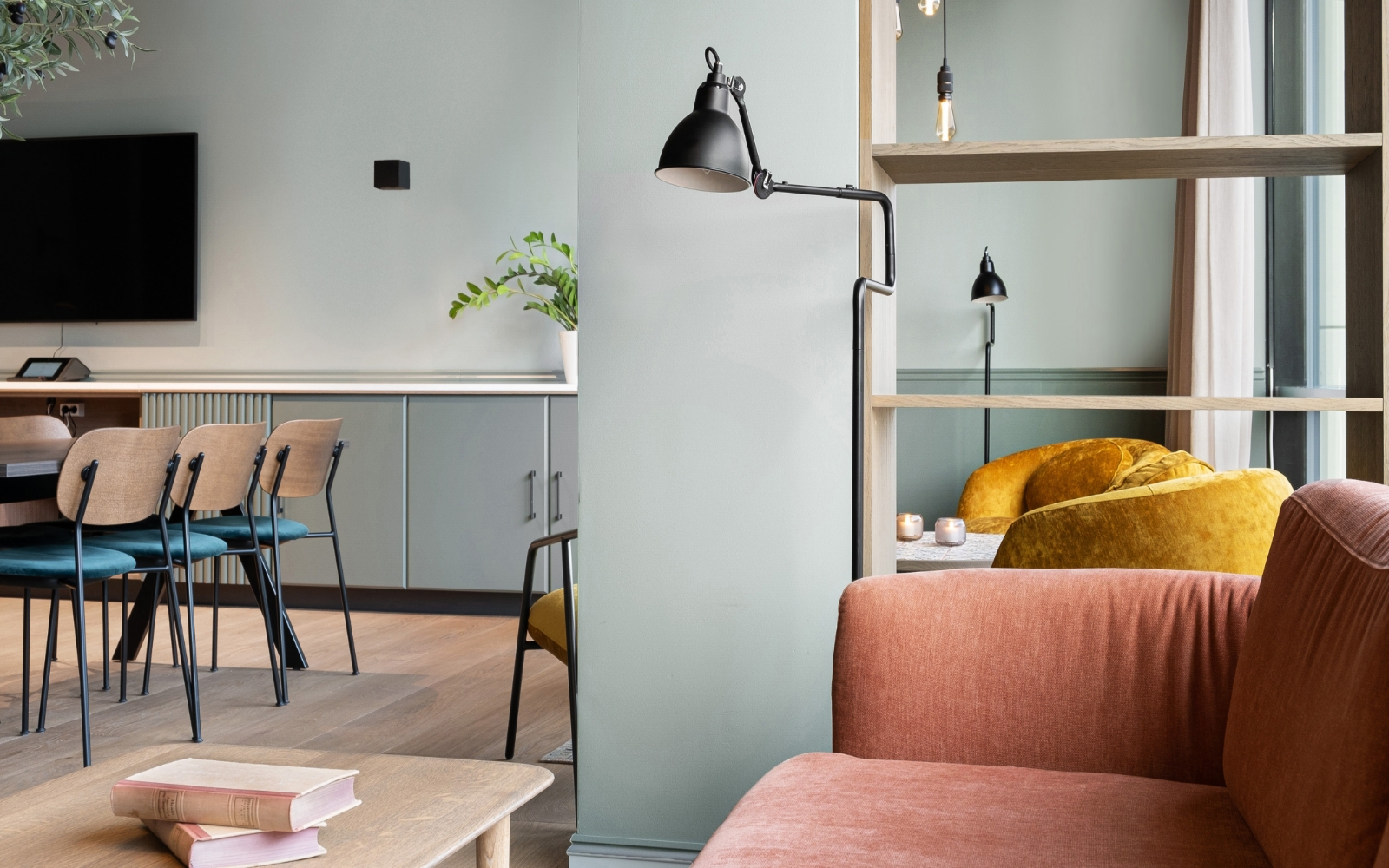 LAGÅRDSVEIEN 61 | BOARDROOM: 8 | COMBINED: 36
The Funfair
The Funfair is a chambre séparée of about 80sqm. The room can be used for private events where you can order your own catering or food from Sirkus Renaa. In addition, Funfair is perfect as a meeting room, for team building, workshops, confirmations, weddings, etc. The room can accommodate 36 people but it is possible to expand to 45 people on request. Lounge seating fits 8 people. Funfair can be combined with Sirkus Renaa restaurant for larger events of 100+ pers.
Amenities included with The Funfair include WiFi, a screen with audio and camera for digital meetings, an HDMI cable, whiteboard and a printing and copying machine. Coffee and tea are available in the meeting room. Breakfast, lunch and dinner can be delivered from Sirkus Renaa.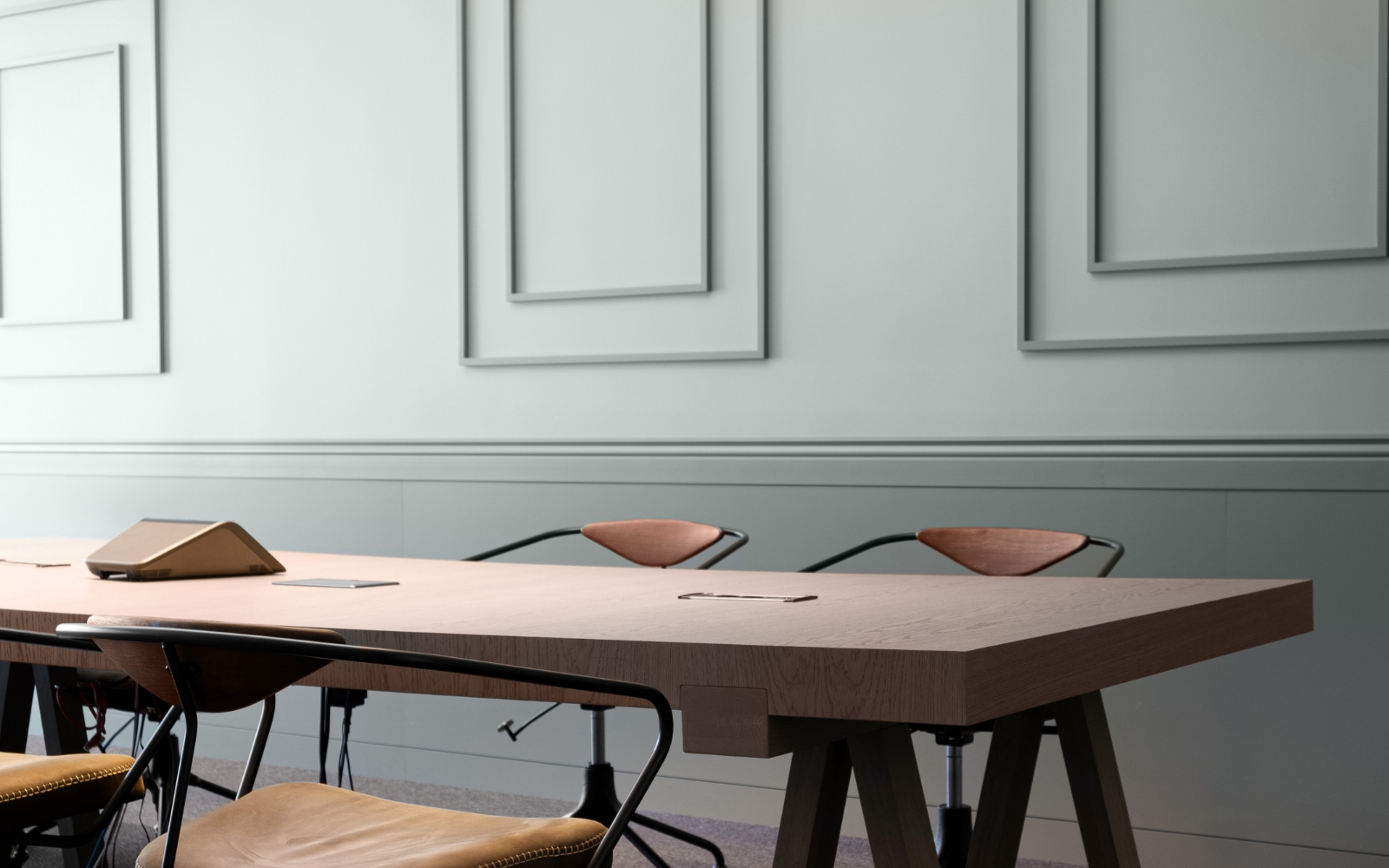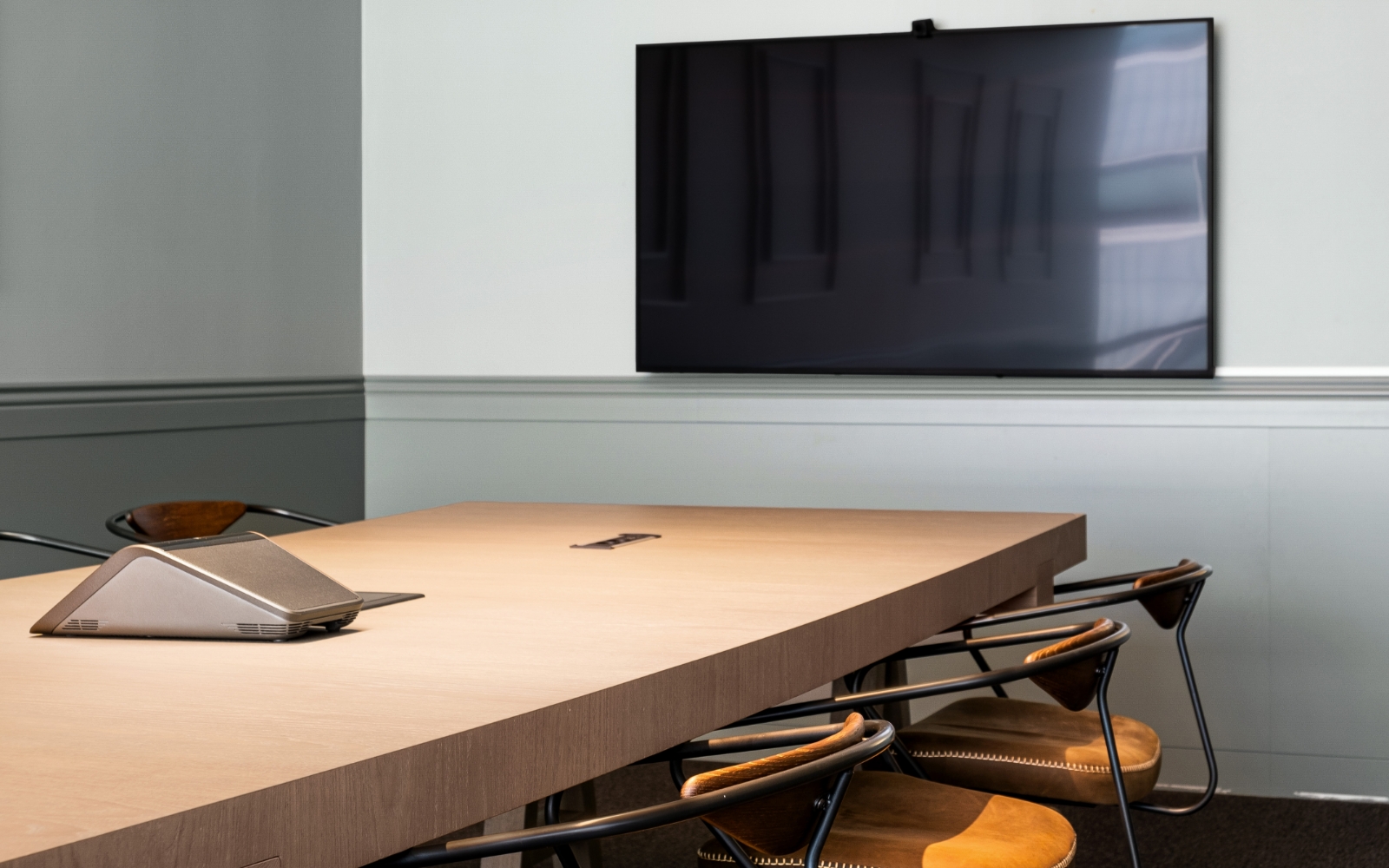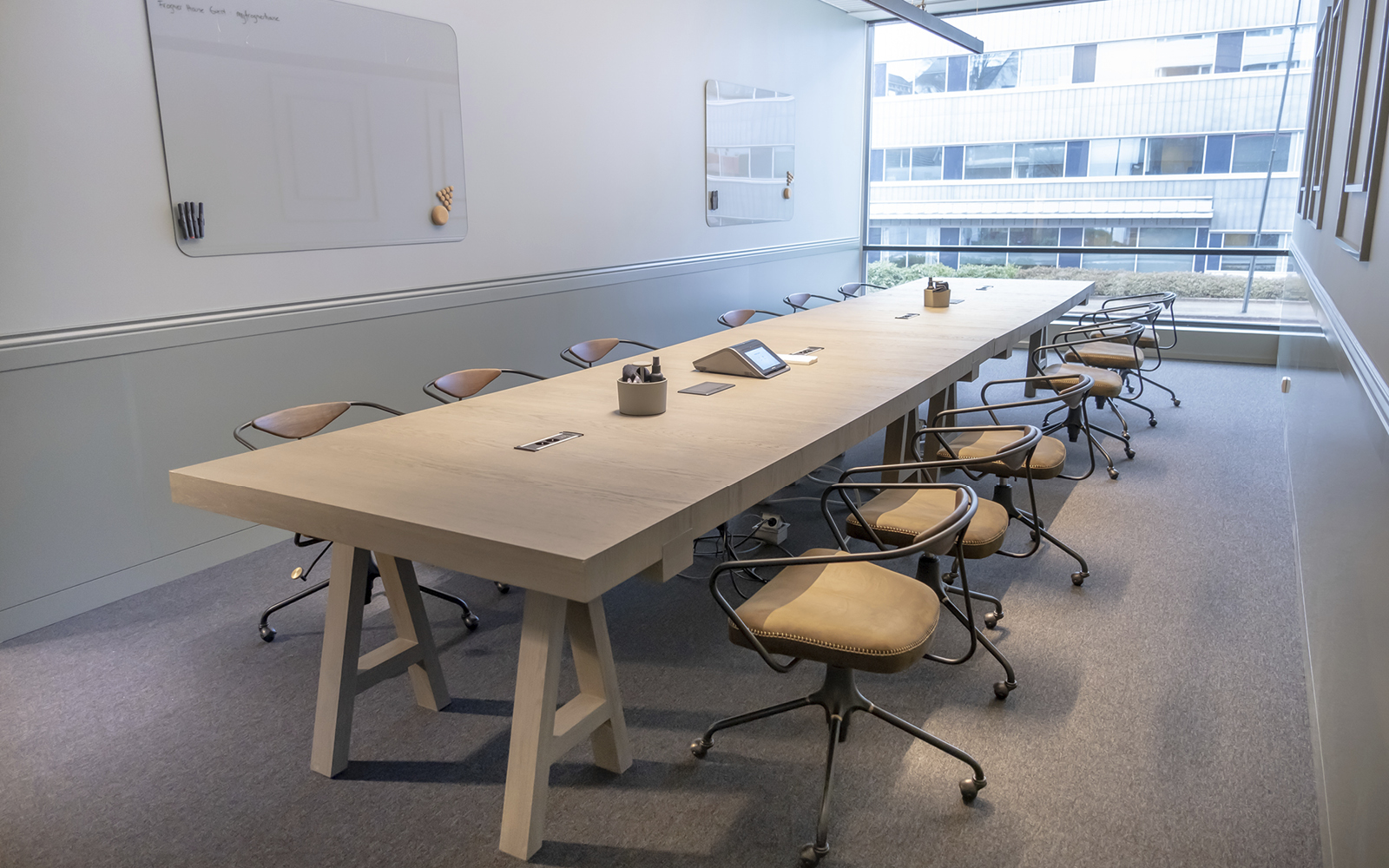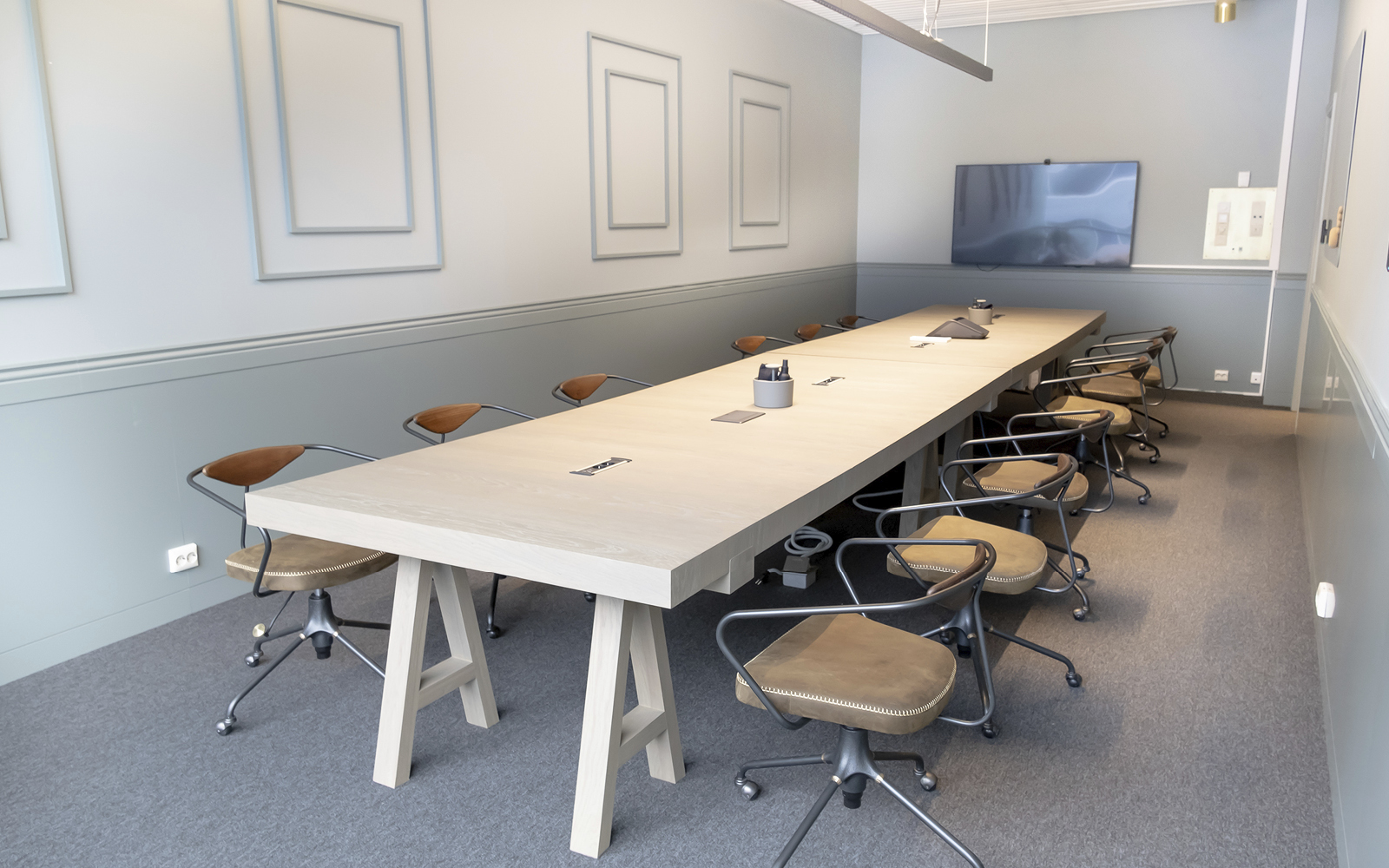 LAGÅRDSVEIEN 61 | BOARDROOM: 12
Trapeze
The Trapeze meeting room has capacity for up to 12 people and is 30 sqm. Trapeze is perfect for smaller events such as workshops, smaller physical meetings or digital meetings. The facilities that come with the meeting room are WiFi, screen with sound and camera, HDMI cable, whiteboard and printing and copying machine. Breakfast, lunch and dinner for the event can be delivered from Sirkus Renaa.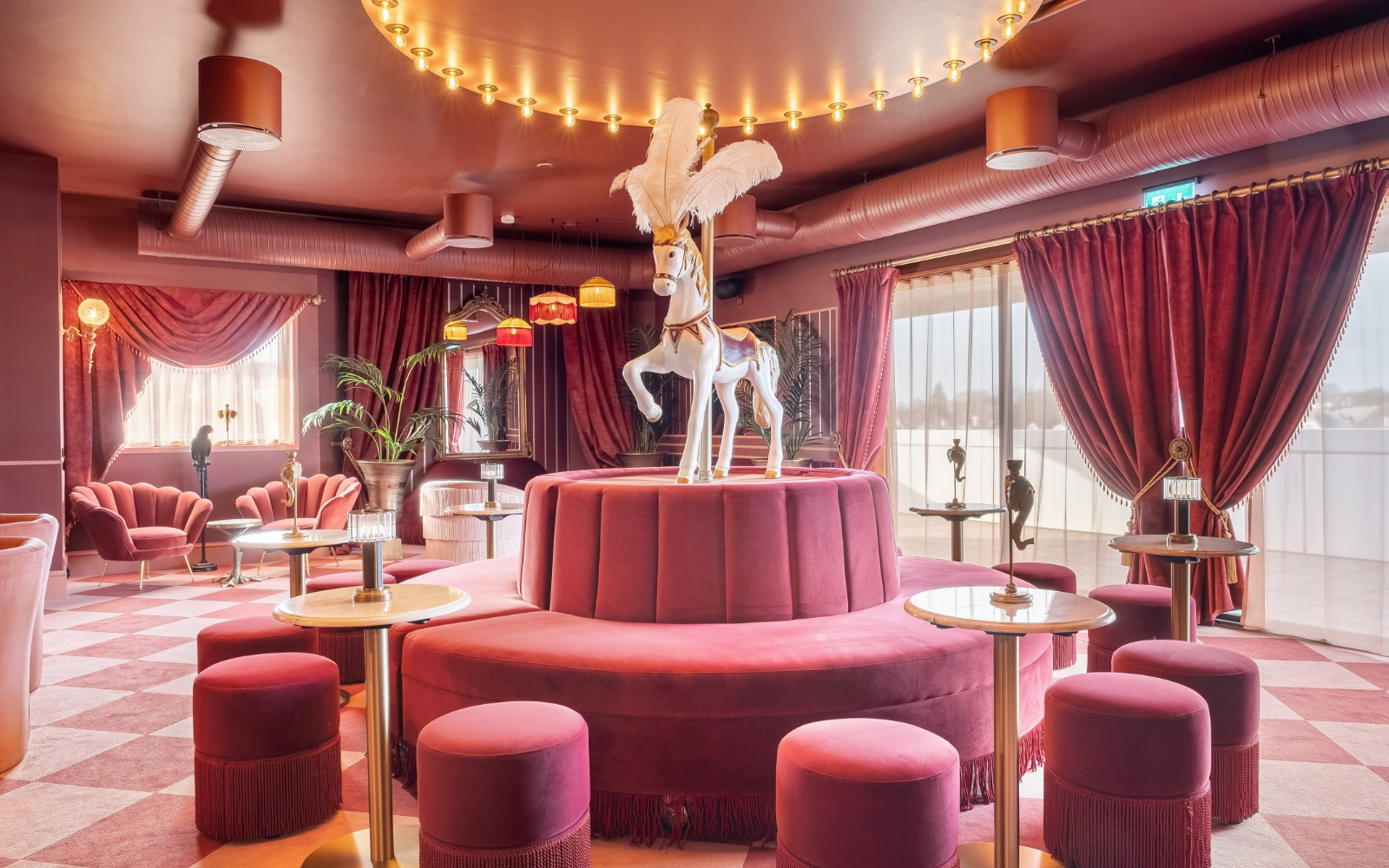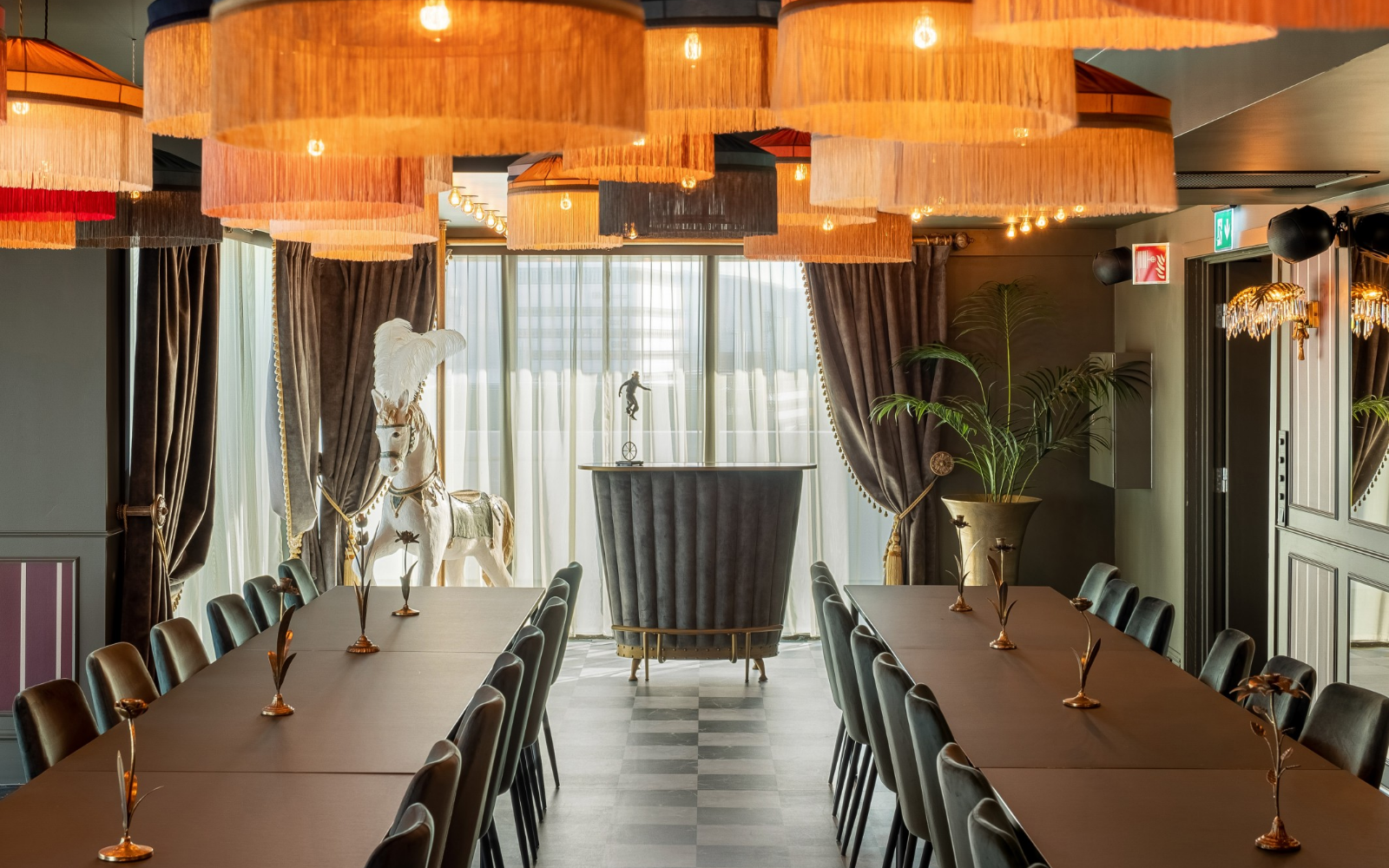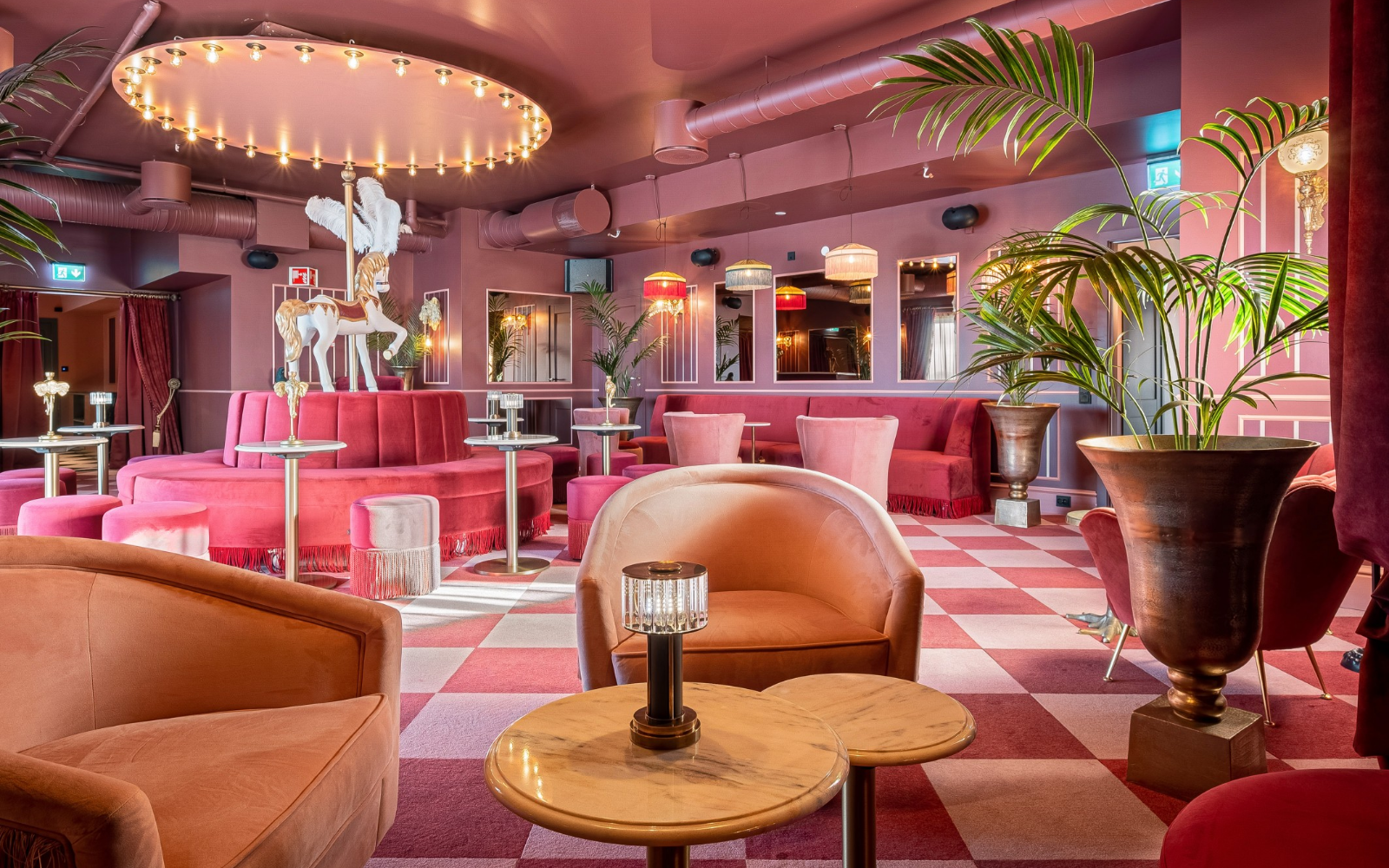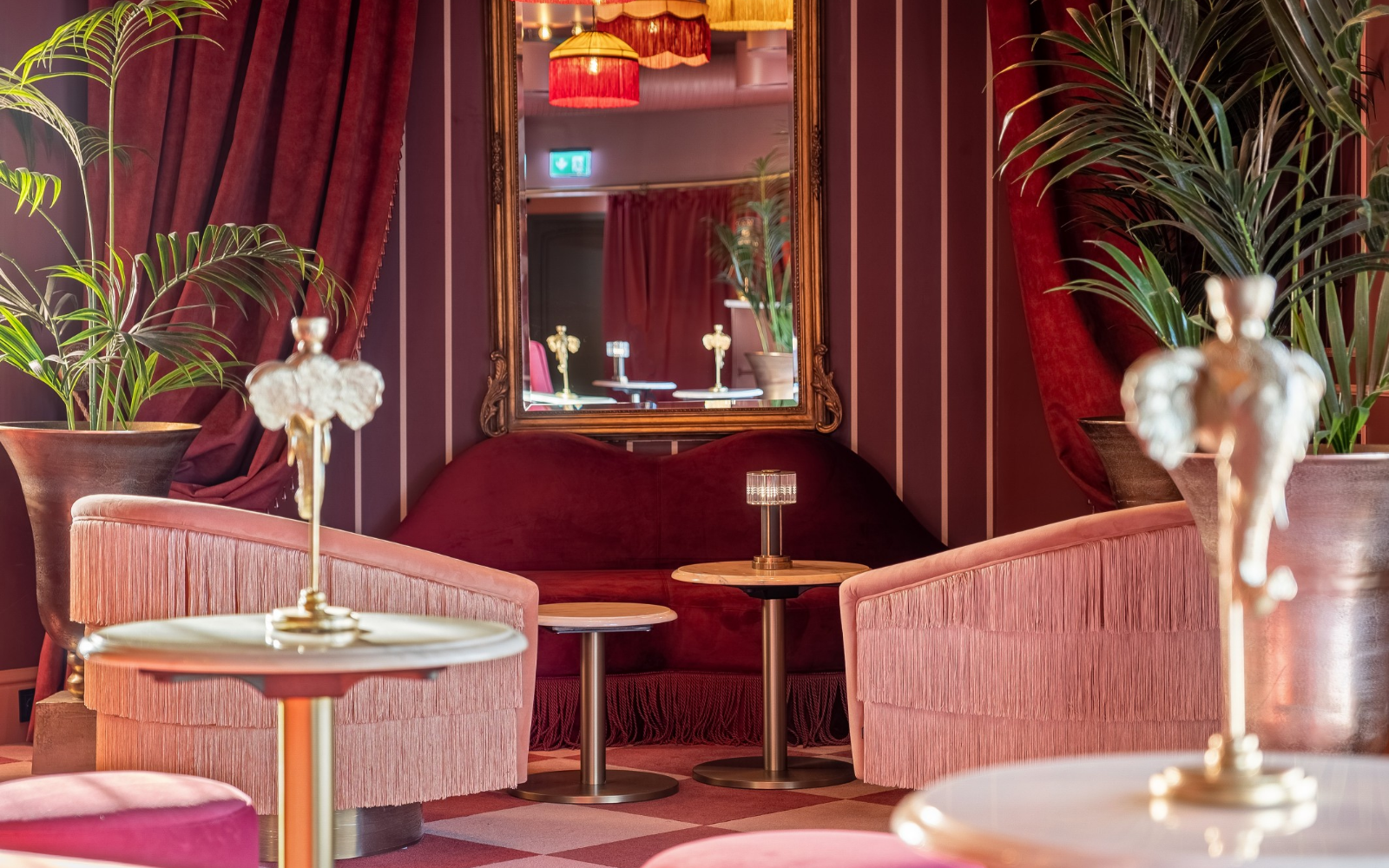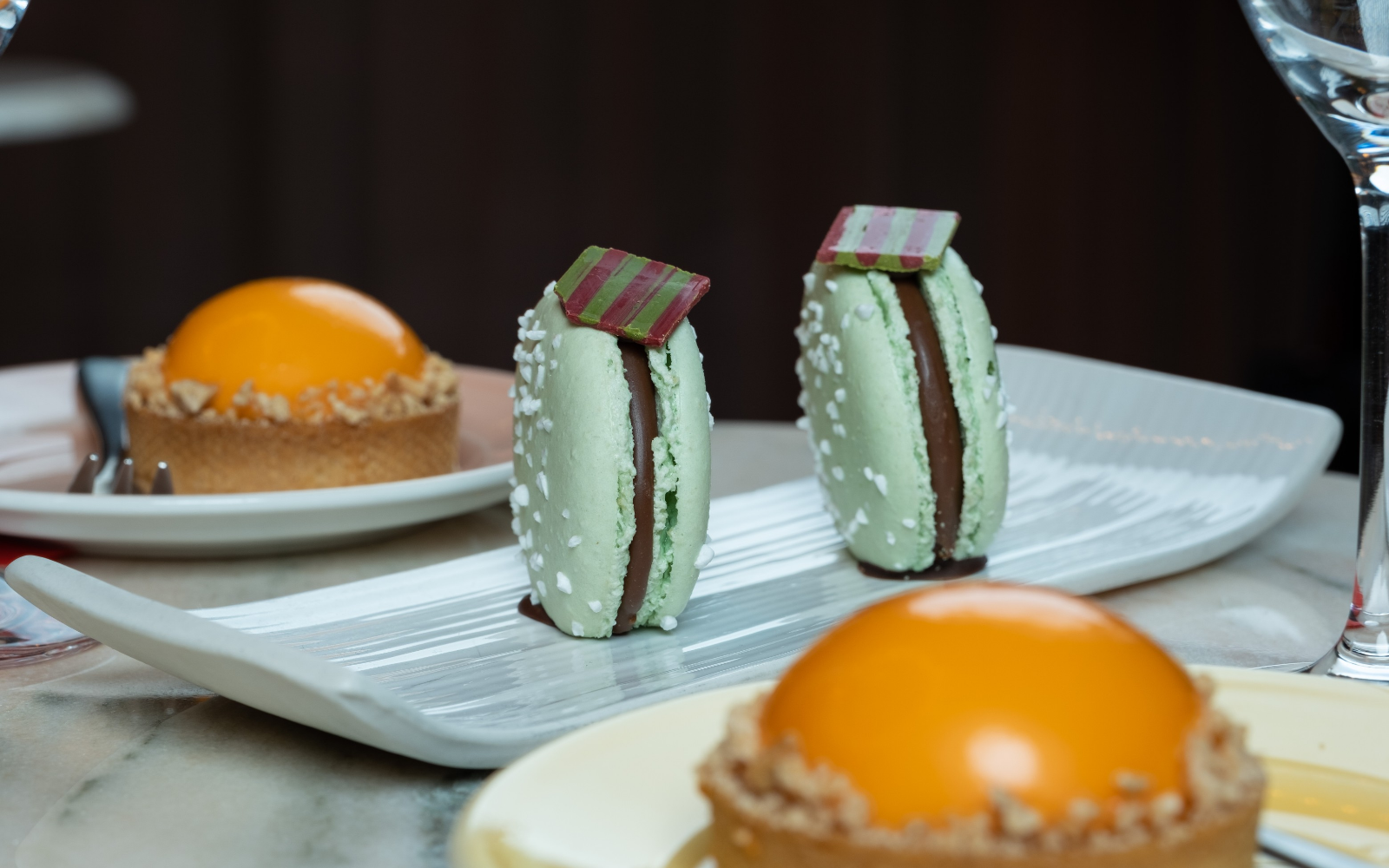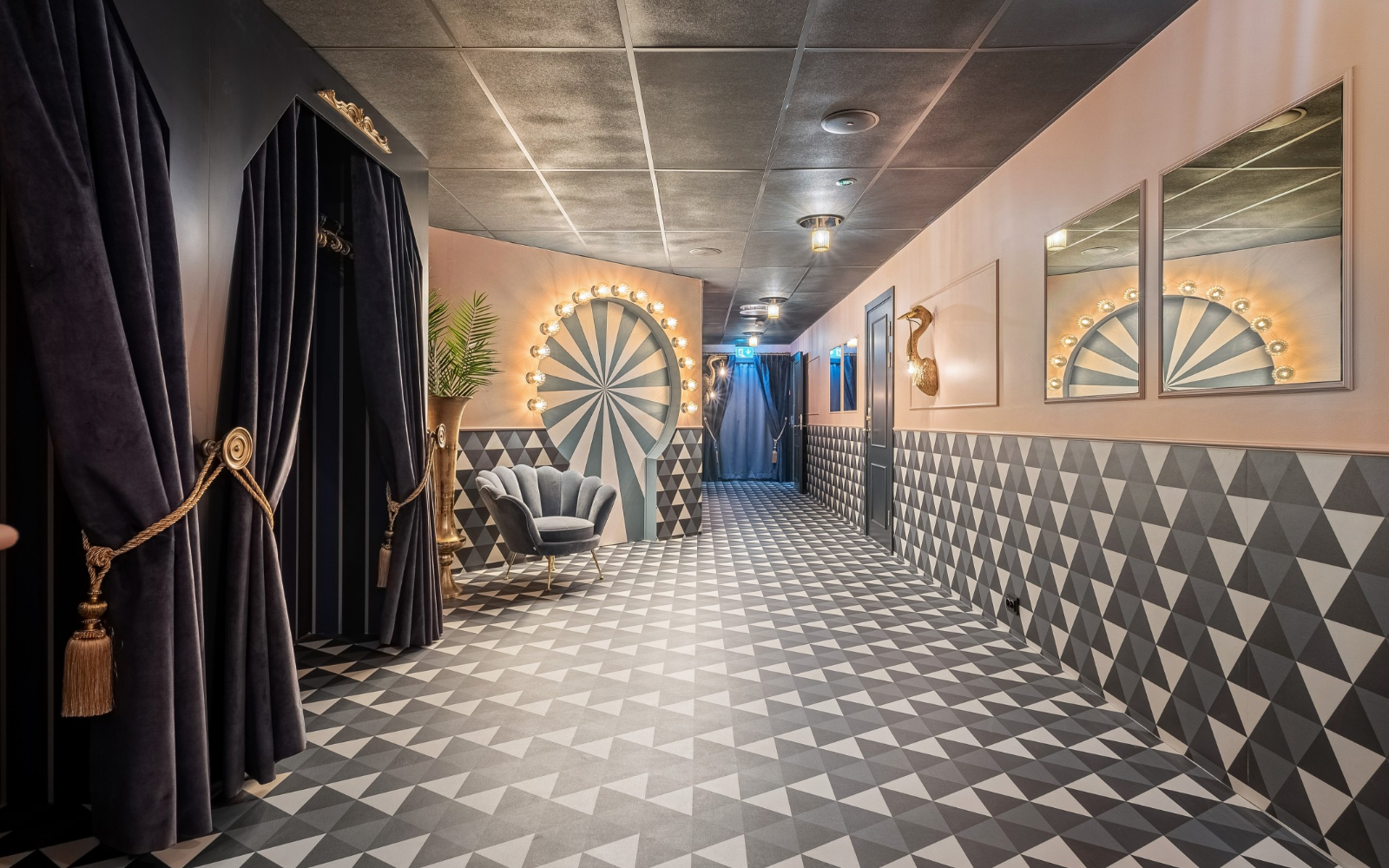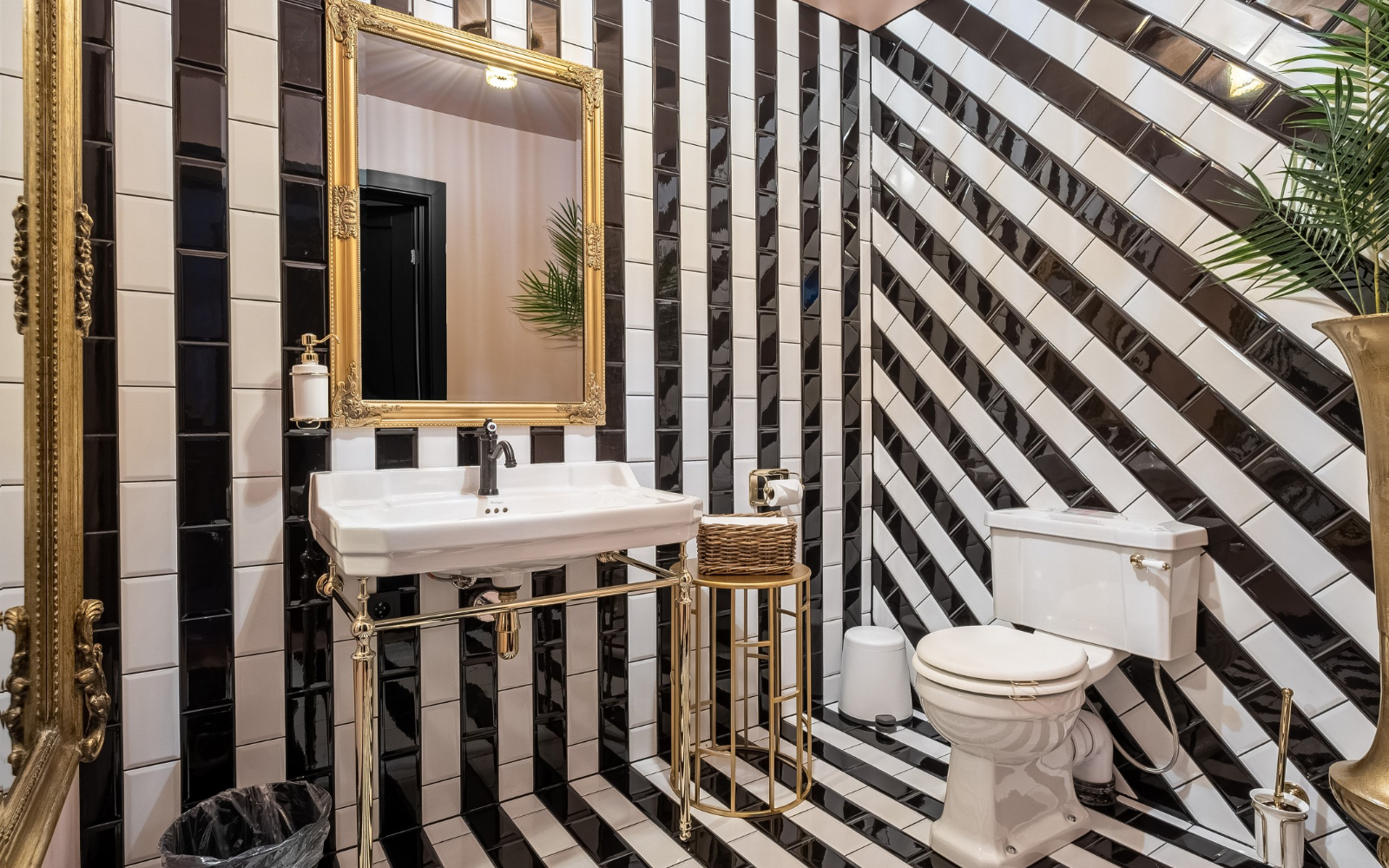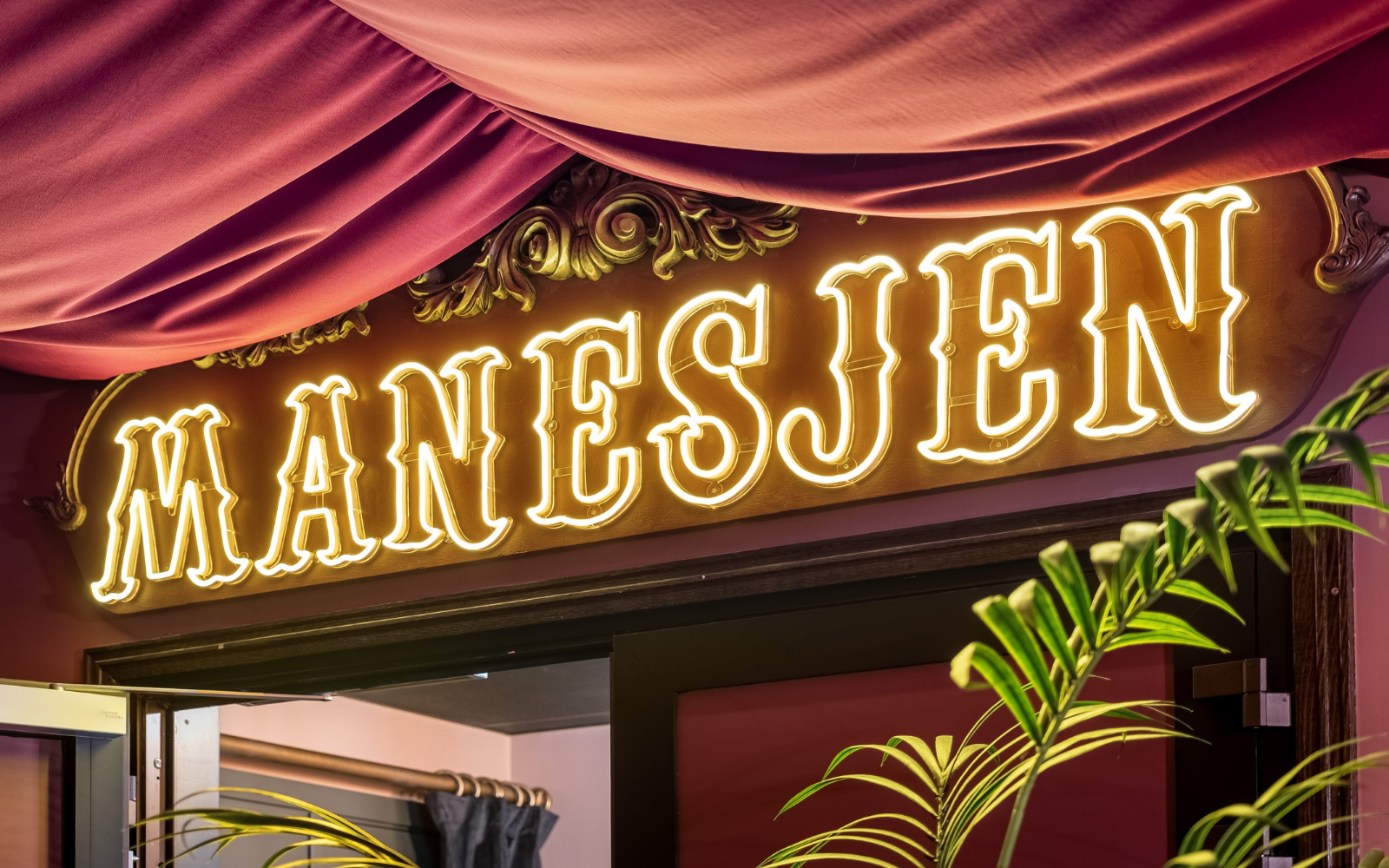 LAGÅRDSVEIEN 61 | DINING: 70 | STANDING: 140
Manesjen
Manesjenen is the Stavanger's coolest party venue with panoramic views!
Sirkus Renaa serves up fantastic food and drink, so you can just sit back and enjoy the atmosphere. Would you like a short way home from the party? Book a hotel room at Frogner House – Sirkus Renaa, which houses the Manesjen on its top floor.
The circus director is ready to accept bookings: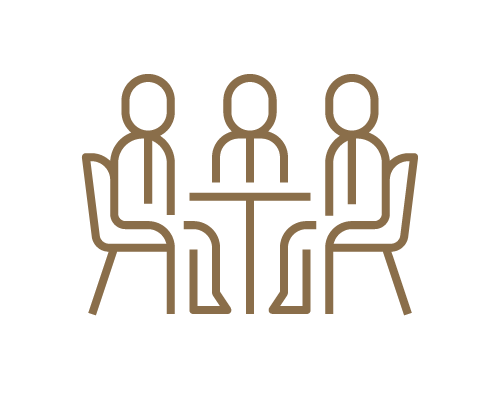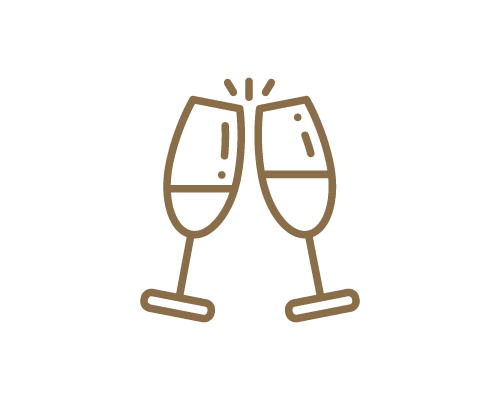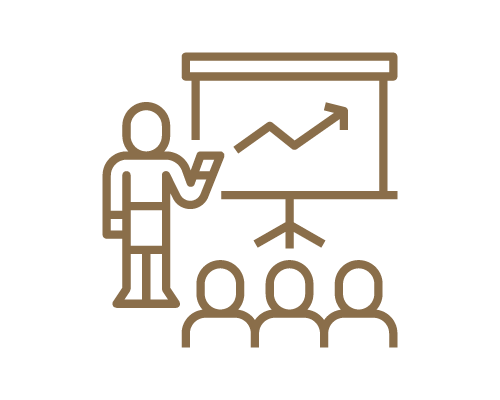 Fangene på fortet
CHALLENGE FRIENDS, FAMILY AND COLLEAGUES!
In the basement you will find the Fangene på Fortet who offer many different and challenging tasks. Ball talent, balance, calculation, memory, logic, strength, math skills, memory, acrobatics and much more!
All rooms require team effort and your team will be rewarded with points according to how quickly and correctly you solve the tasks.