PARADIS – STAVANGER
Get the complete living experience at Frogner House Apartments in Paradis.
Everything in one place
Frogner House Apartments in Paradis offers a full experience in itself. Despite its central location, you have everything you need in one place. Here you live in the same building as the renowned Sirkus Renaa and the fun Fangene på fortet (Fort Boyard). Enjoy a better dinner at Sirkus Renaa followed by exciting competition at Fangene på Fortet.
Lagårdsveien 61
STUDIO┊1 BEDROOM┊2 BEDROOM┊3 BEDROOM
Stay centrally with easy access to charming streets and a large selection of shops in Lagårdsveien. Here you live in the same building as the service office, Fangene på Fortet and Sirkus Renaa. In Lagårdsveien 61 we have a total of 171 apartments of various sizes. The apartments are well suited for shorter and longer stays.
LOCATIONS IN PARADIS
We have apartments at 1 address in Paradis.
EAT & DRINK
You live in the same building as Sirkus Renaa.
SHOPPING
Many nice shops in the center of Stavanger.
PUBLIC TRANSPORT
The bus stops right outside Lagårdsveien 61 and takes you quickly to Stavanger city center.
NEAREST STOP
FAMILY FRIENDLY
Yes. Especially because of Fangene på Fortet.
AIRPORT DISTANCE
15 minutes by car, 20 minutes by airport bus.
DISTANCE FROM THE CITY CENTER
About 20 minutes walk and 12 minutes by bus.
PARKING
In Paradis there is a parking garage for a fee.
Get the total living experience, with Sirkus Renaa and Fangene på Fortet in the same building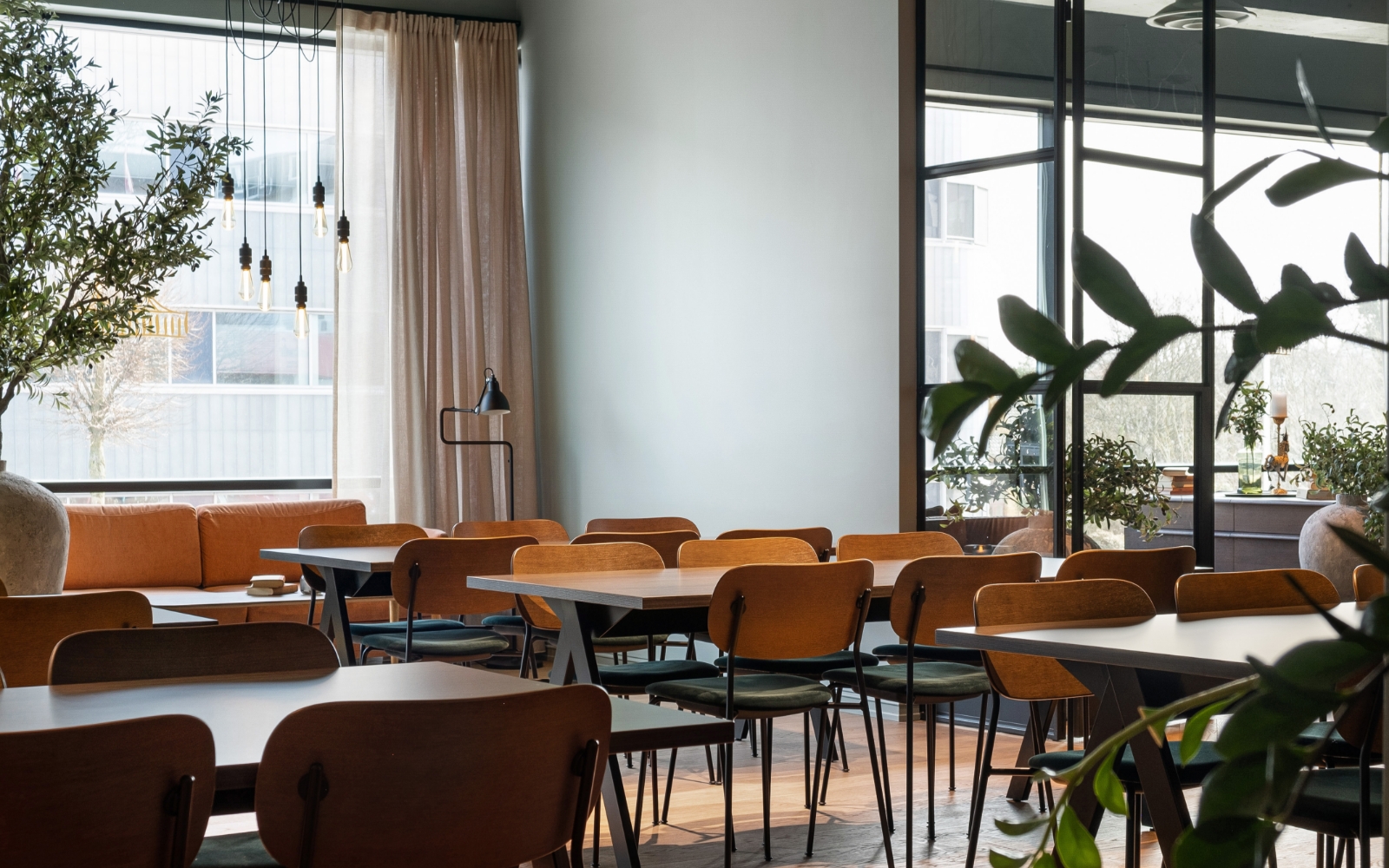 RENT OUR PREMISES FOR SPECIAL OCCASIONS
Premises for rent
In Lagårdsveien we offer great premises for rent. Here you can arrange everything from meetings and conferences, to birthdays and other special events.