STAVANGER CITY CENTER
Frogner House – Sirkus Renaa
Stavanger's coolest event hotel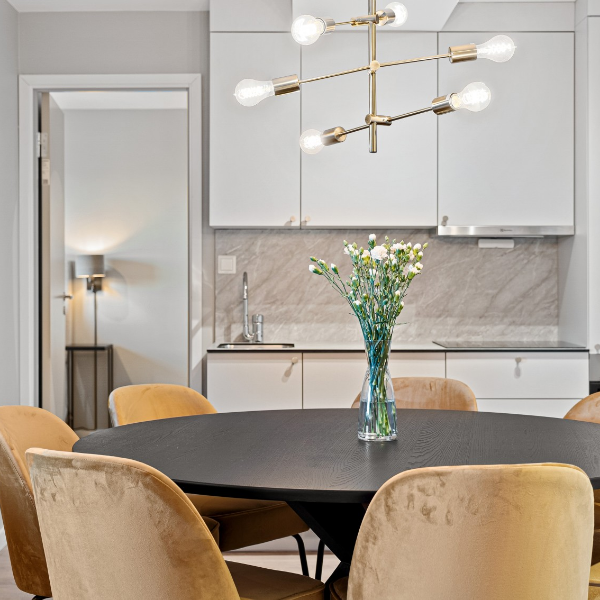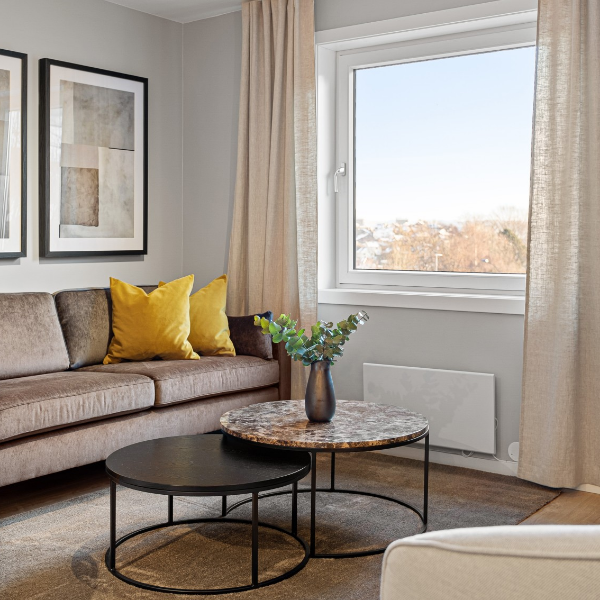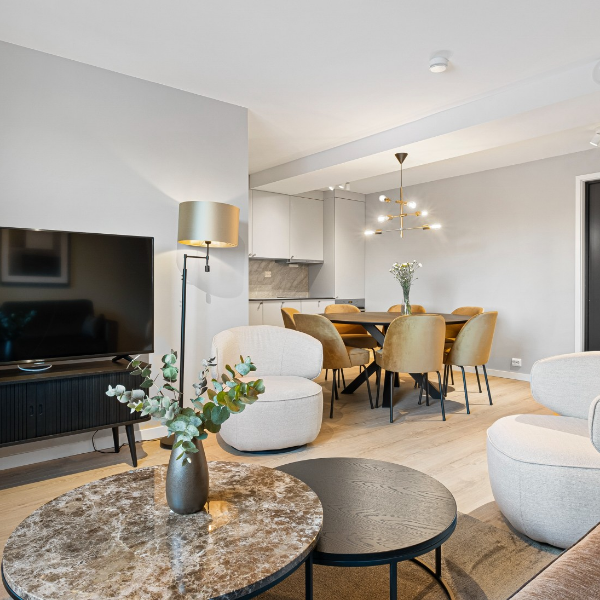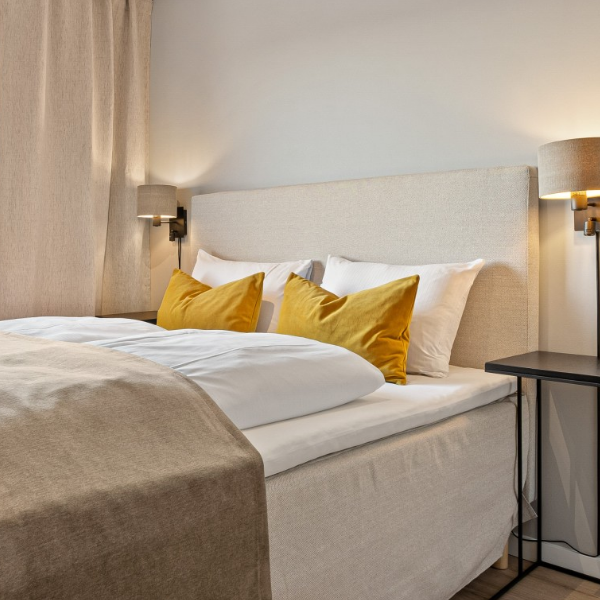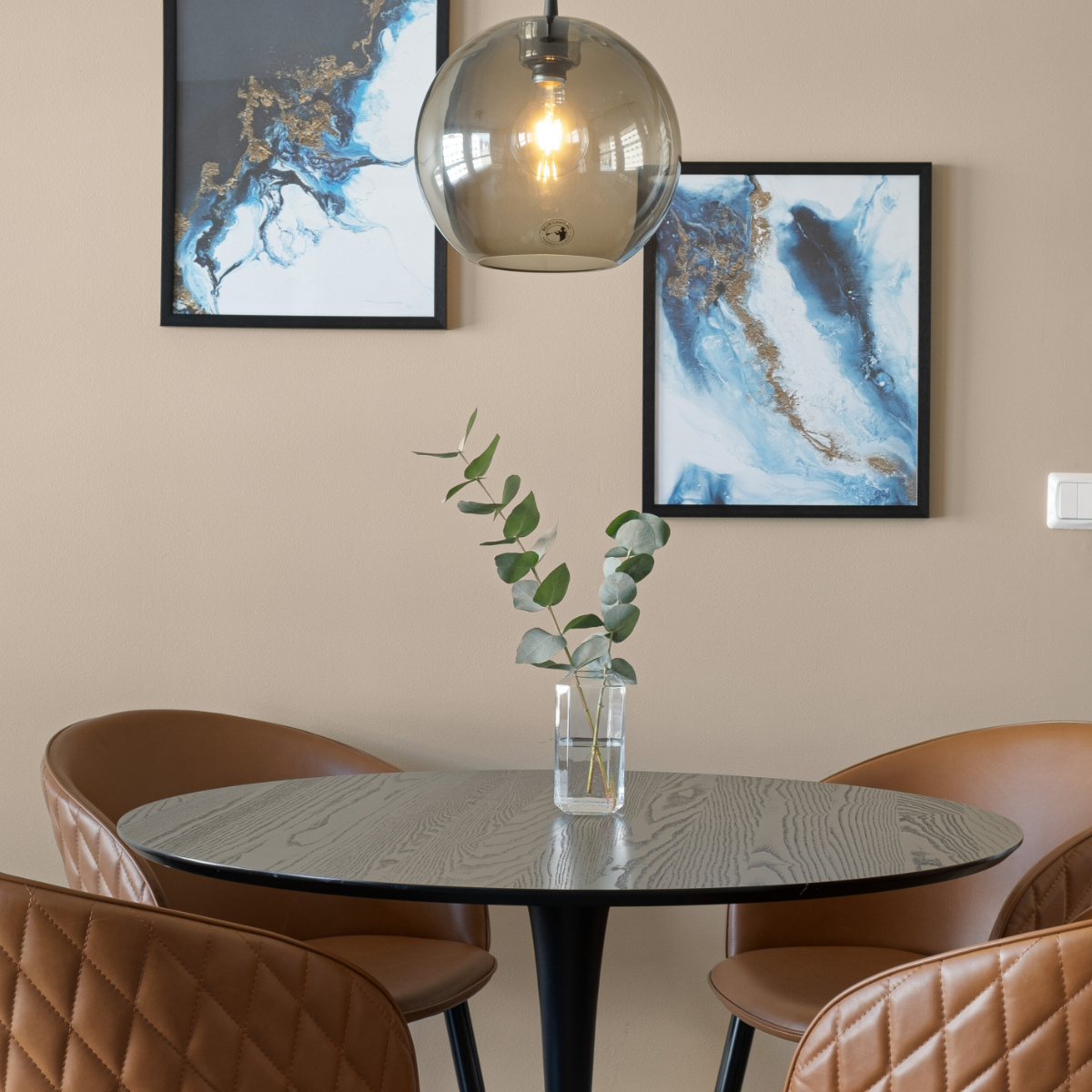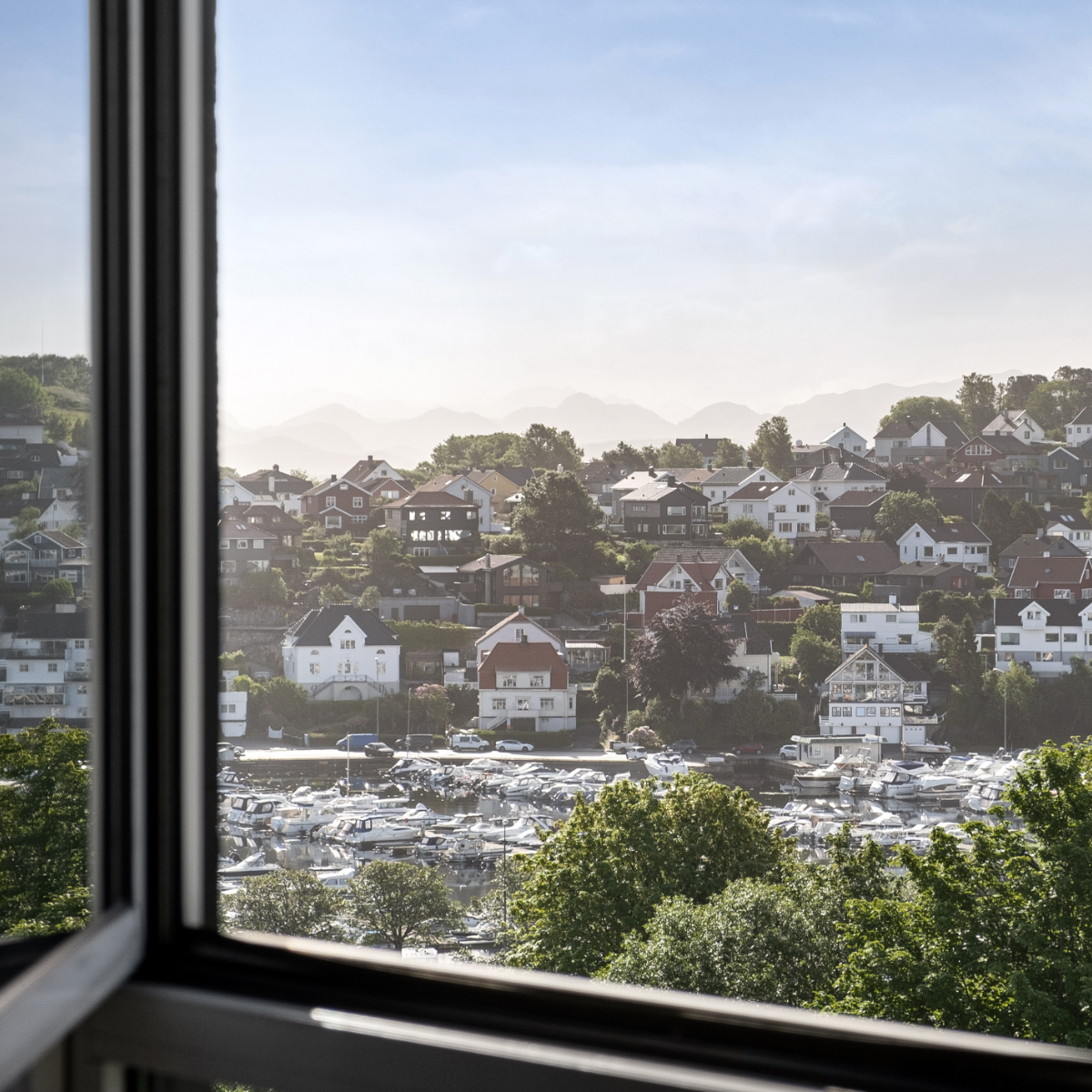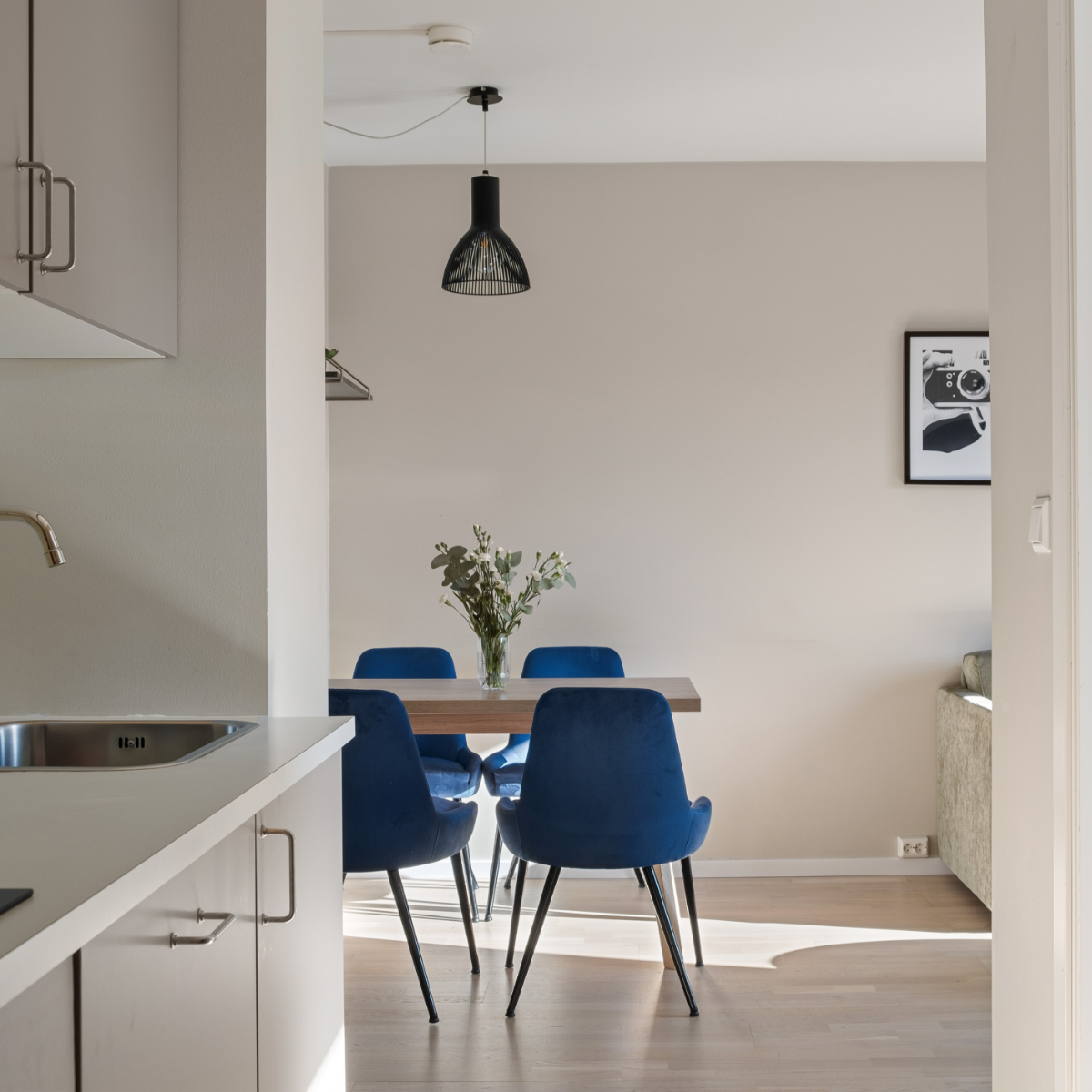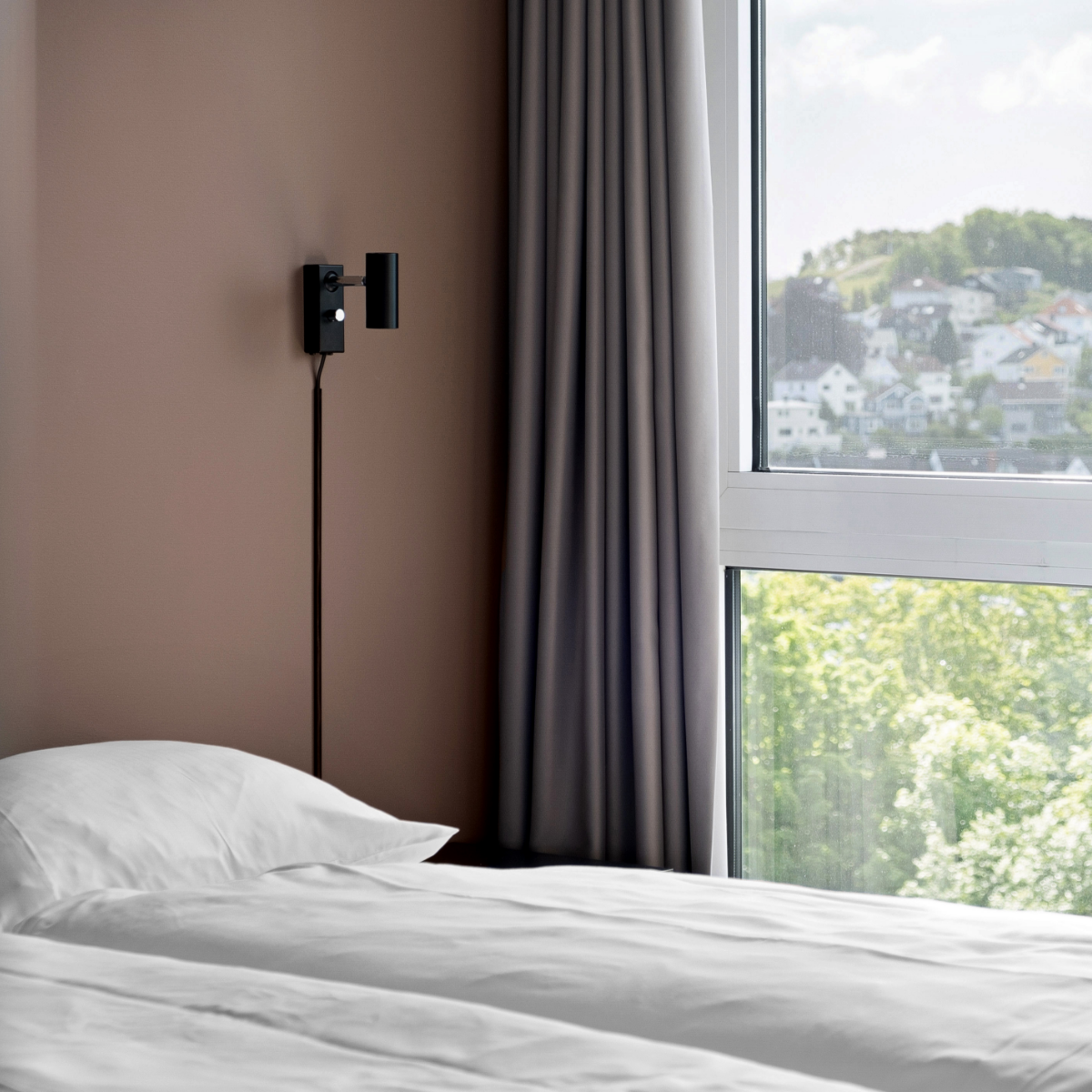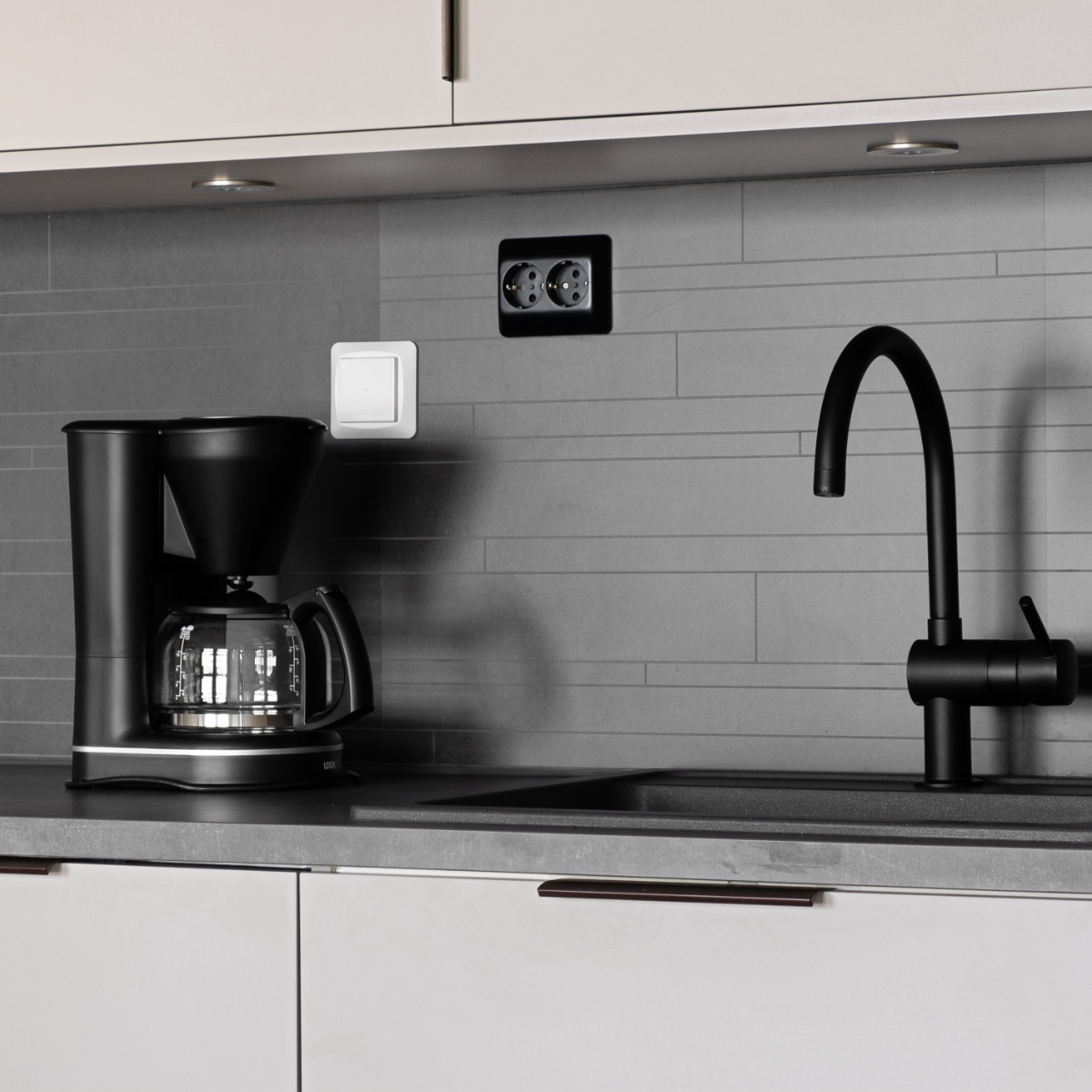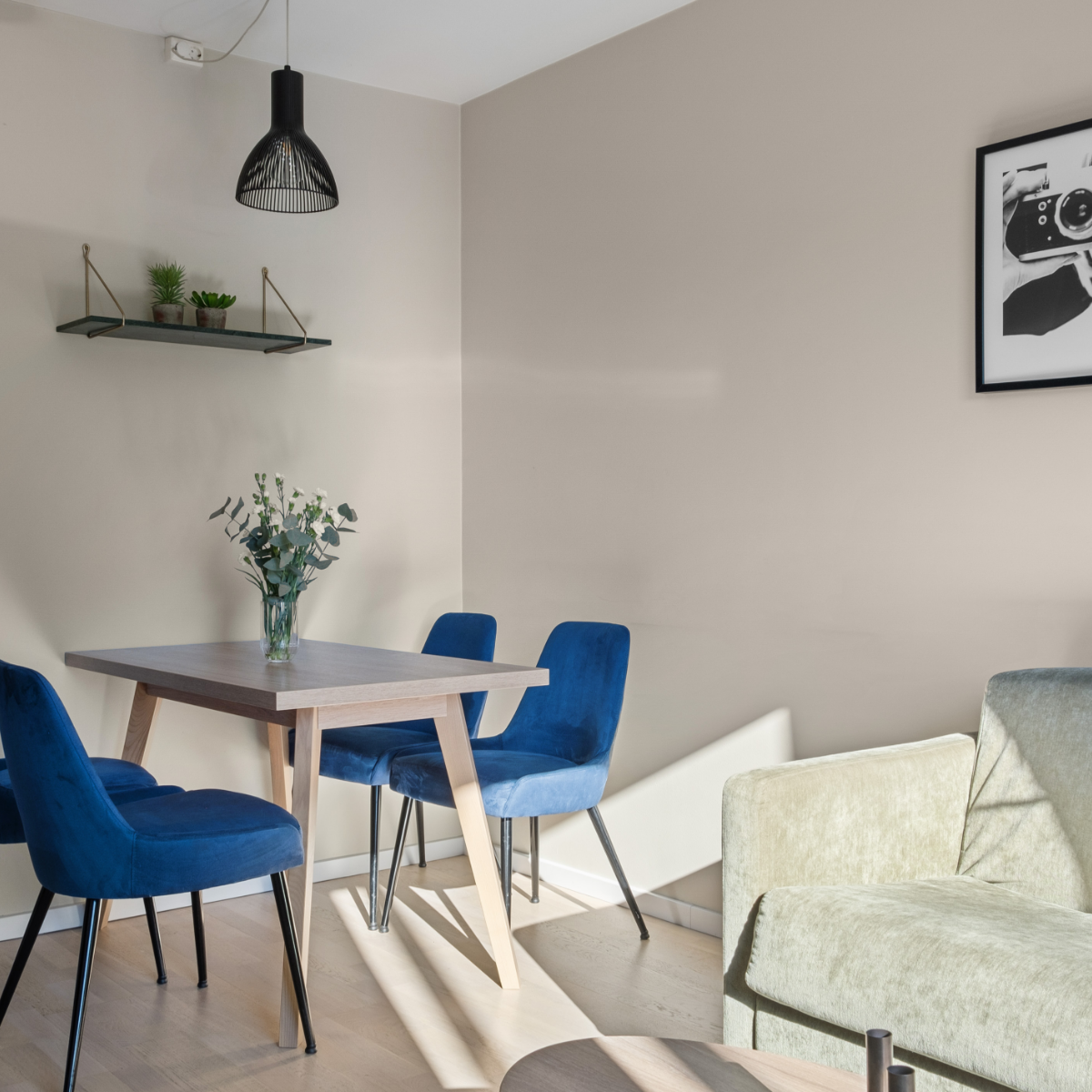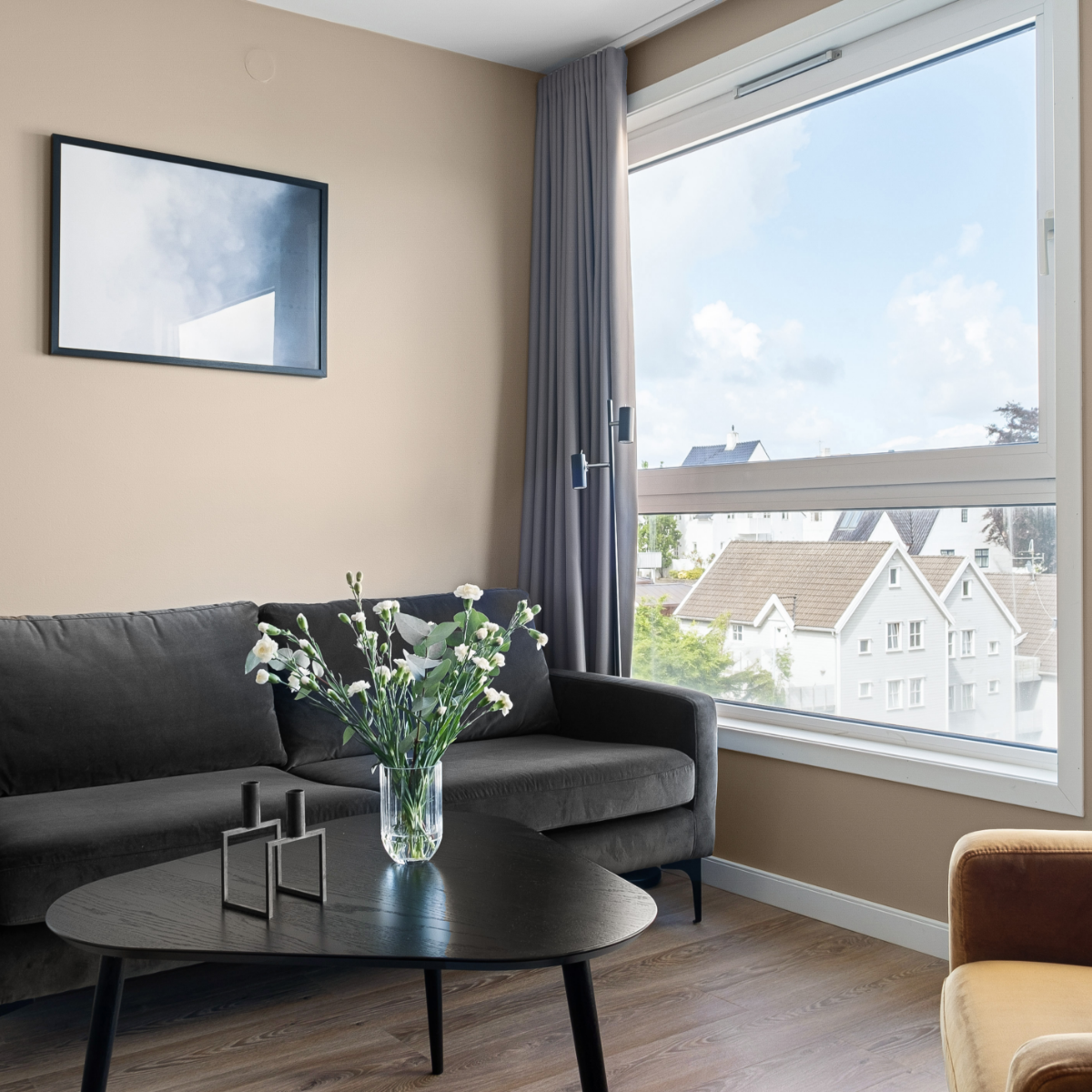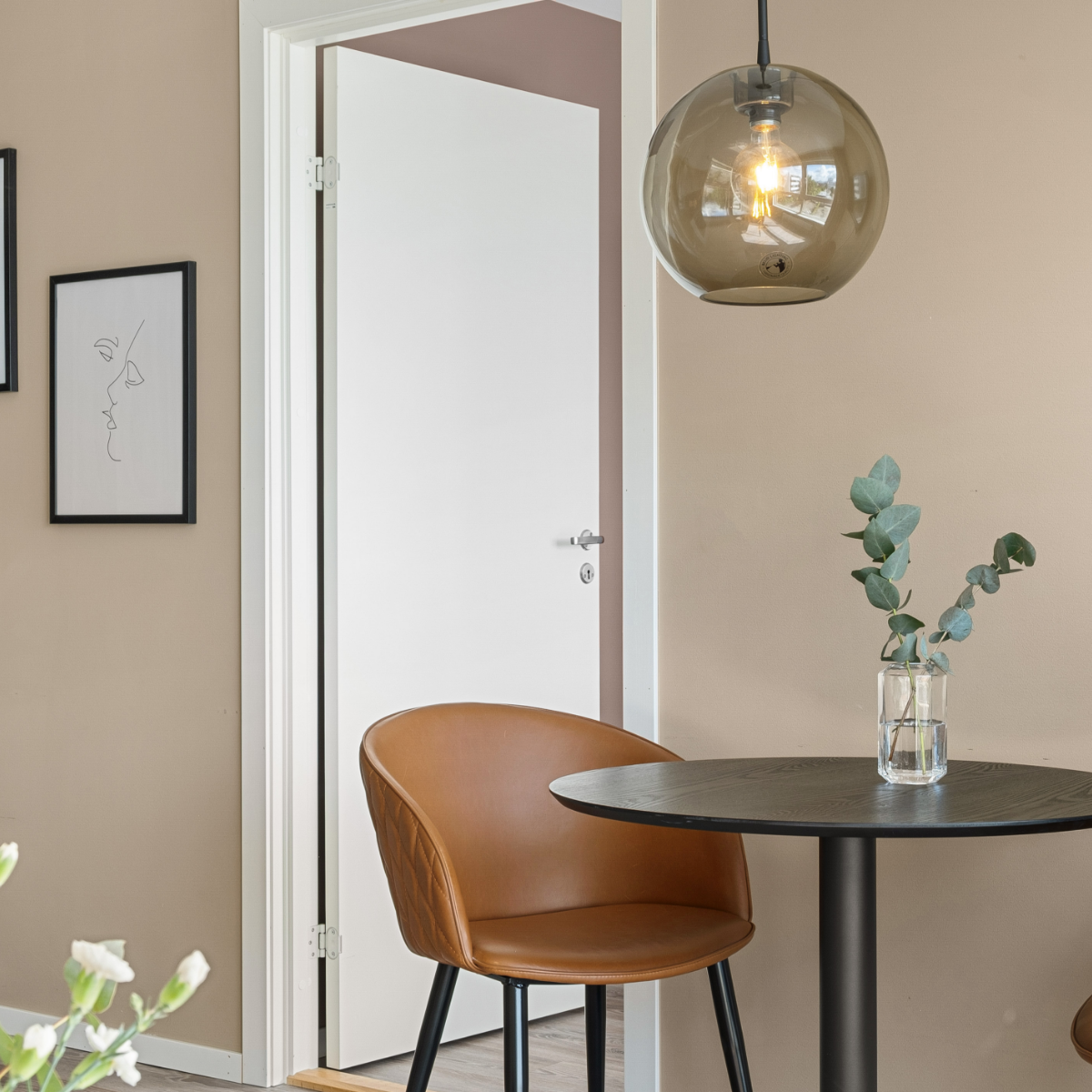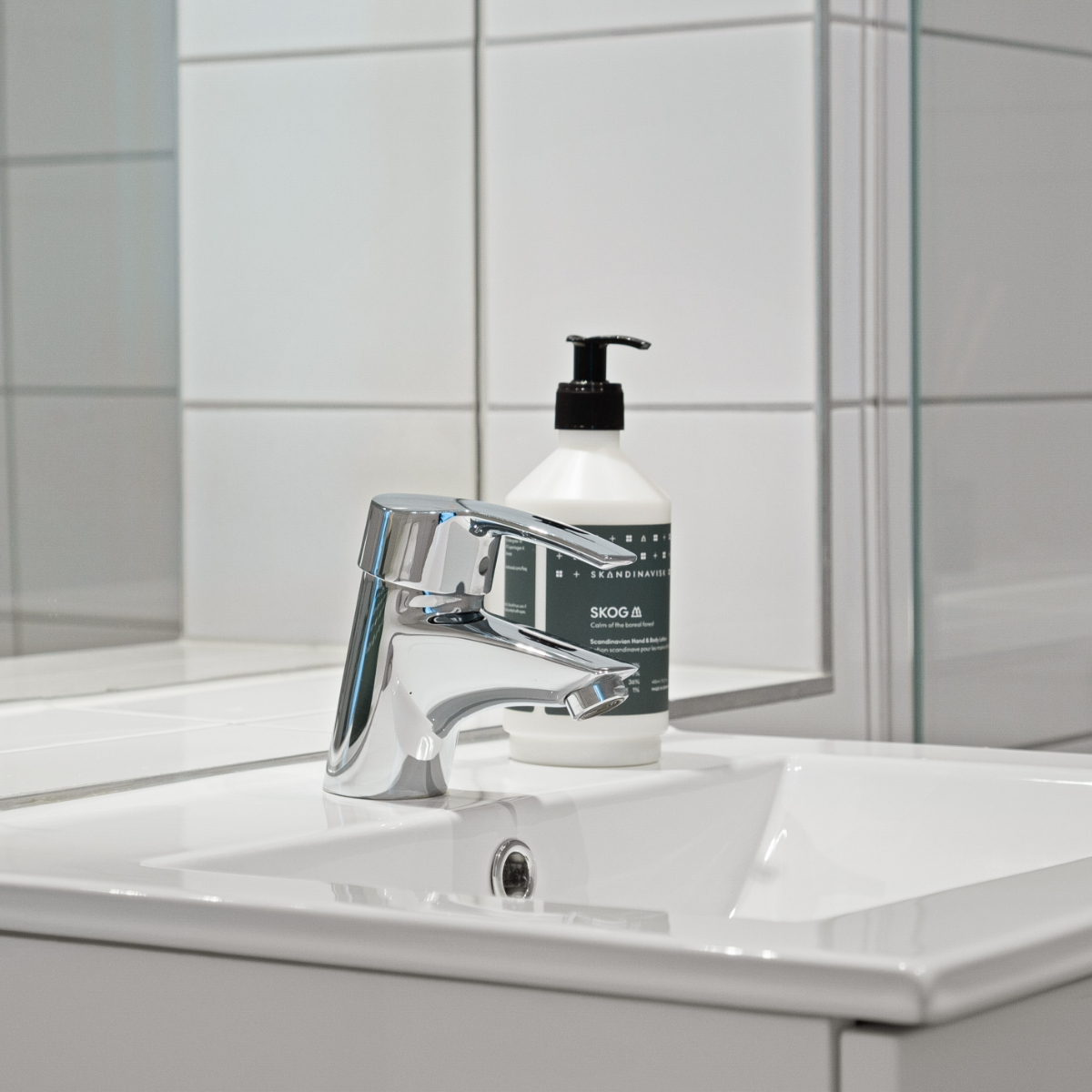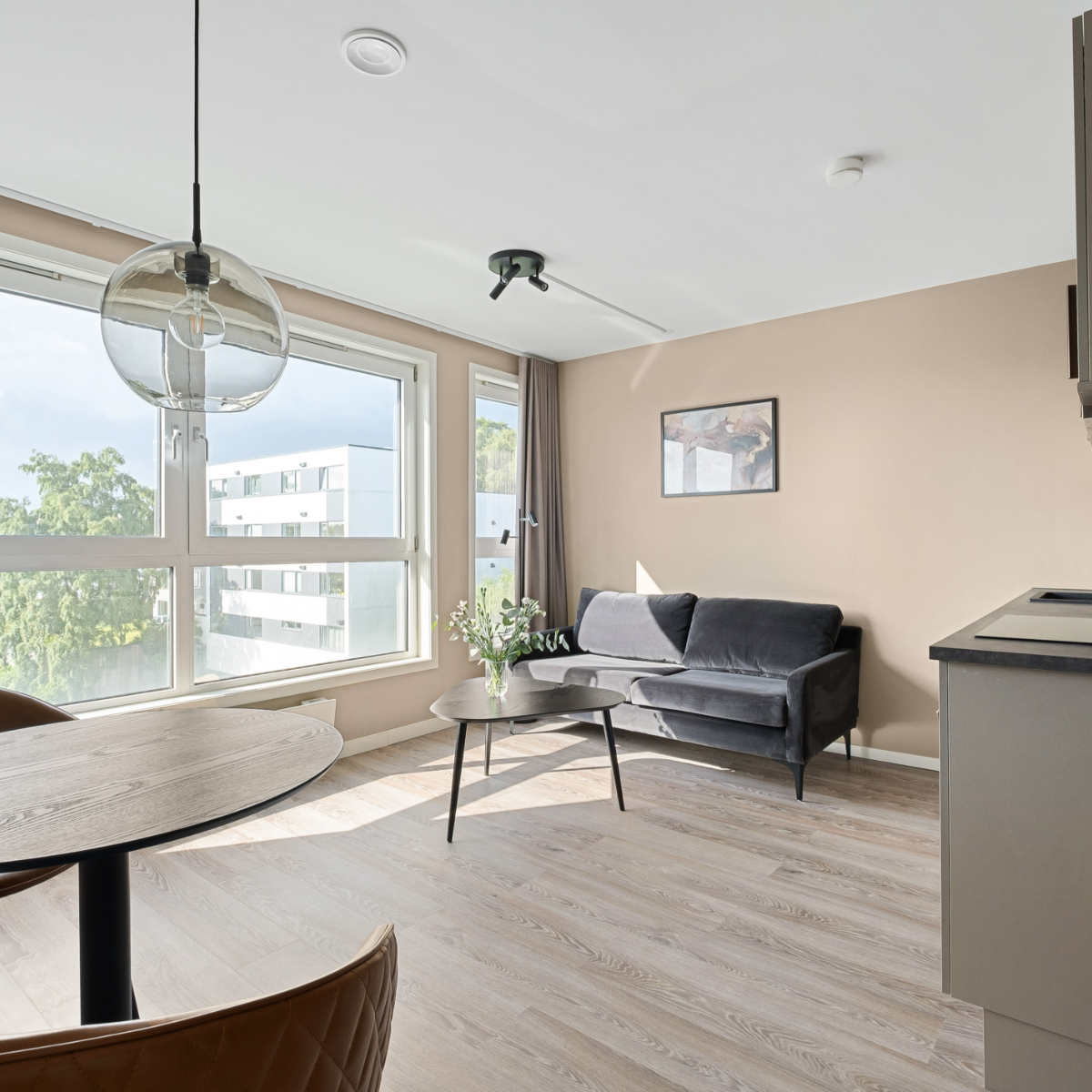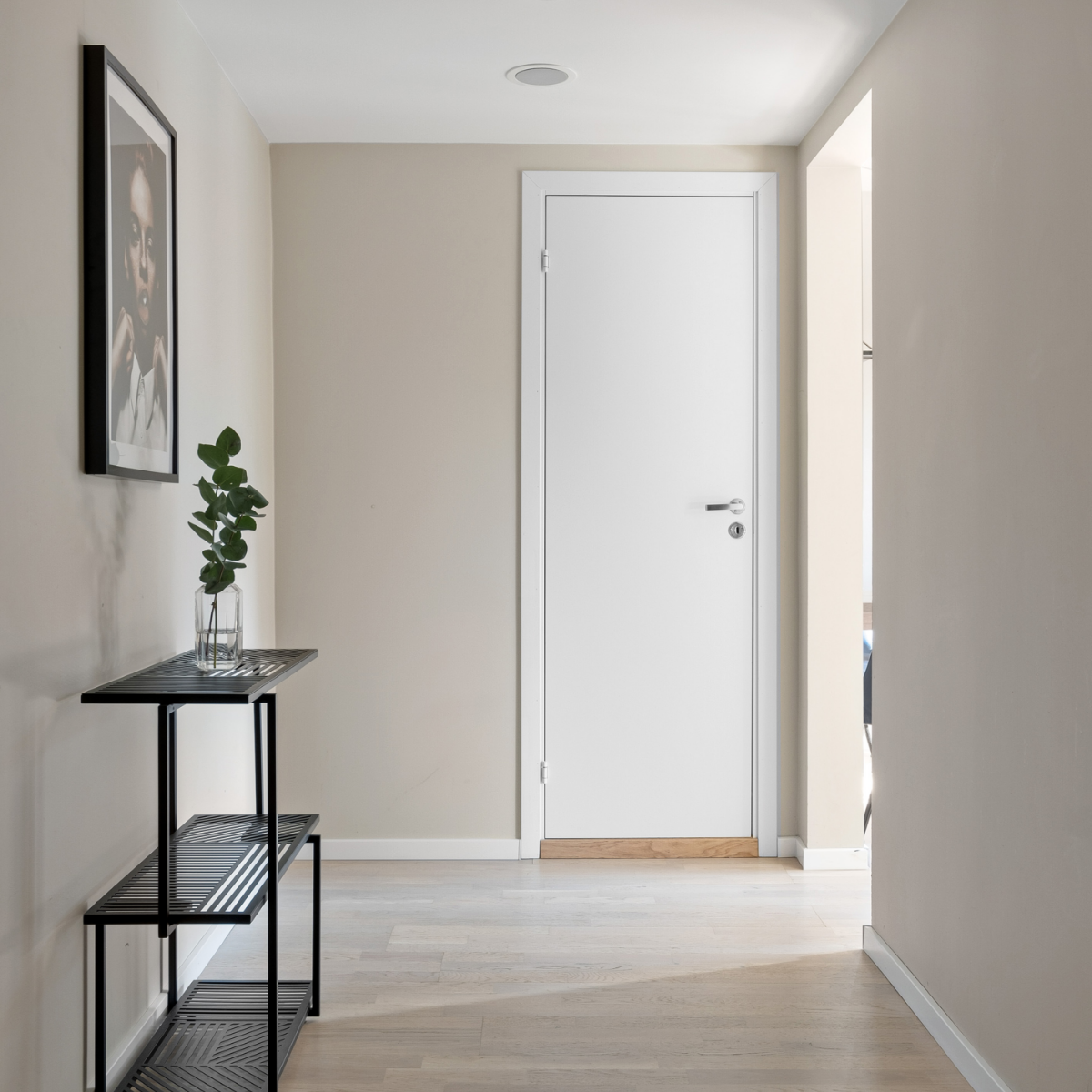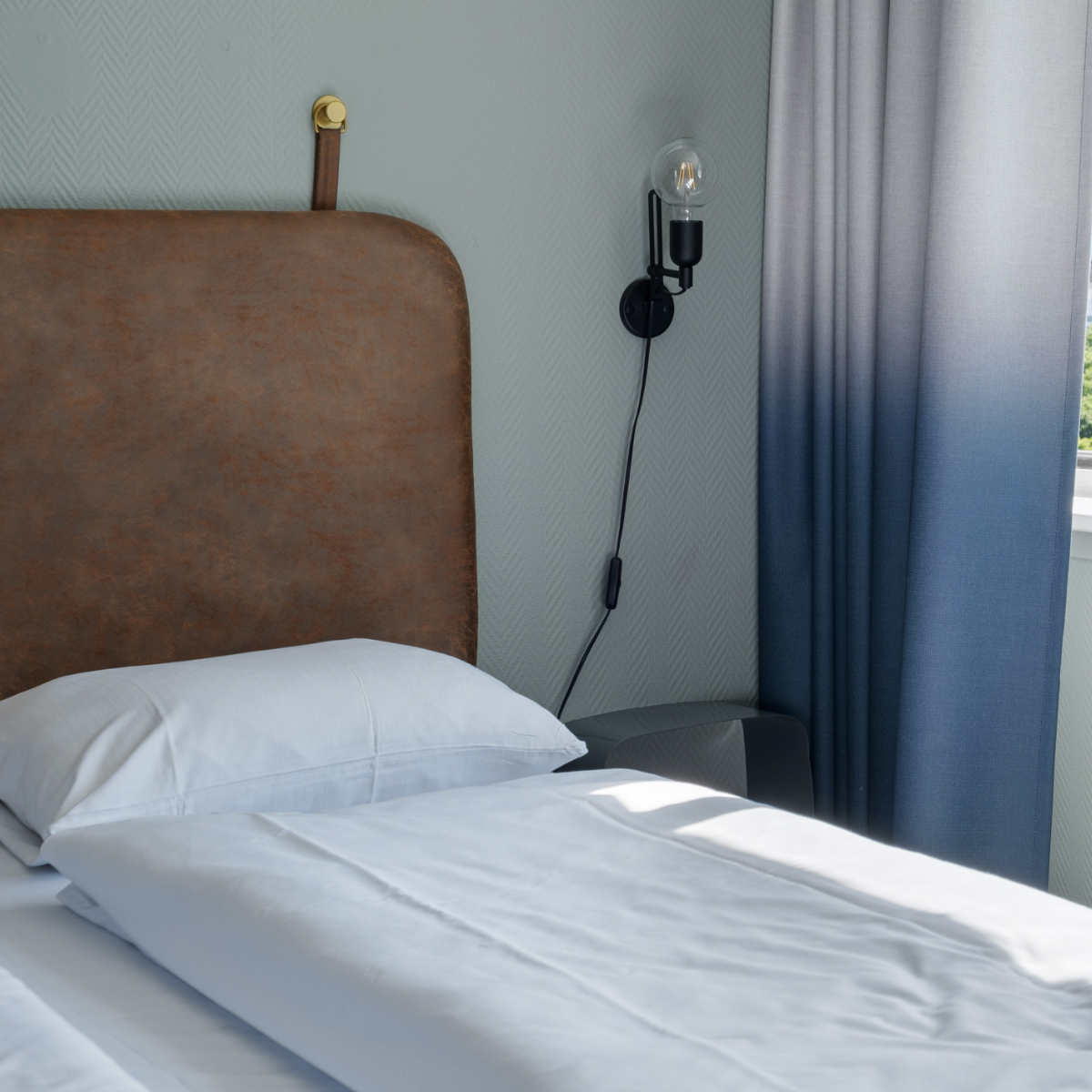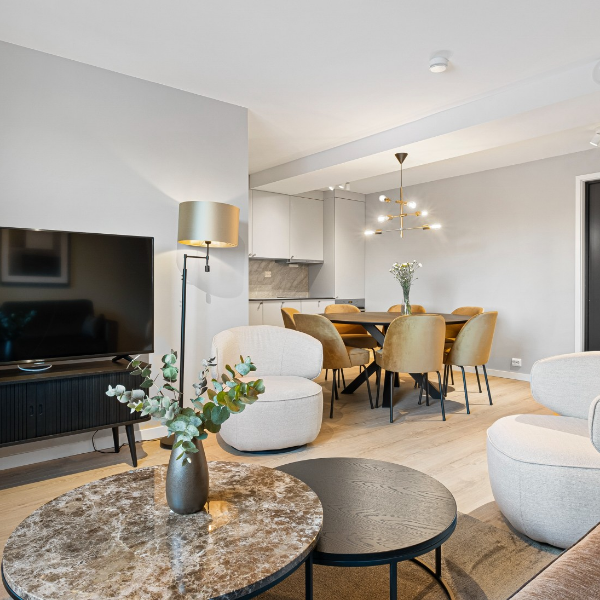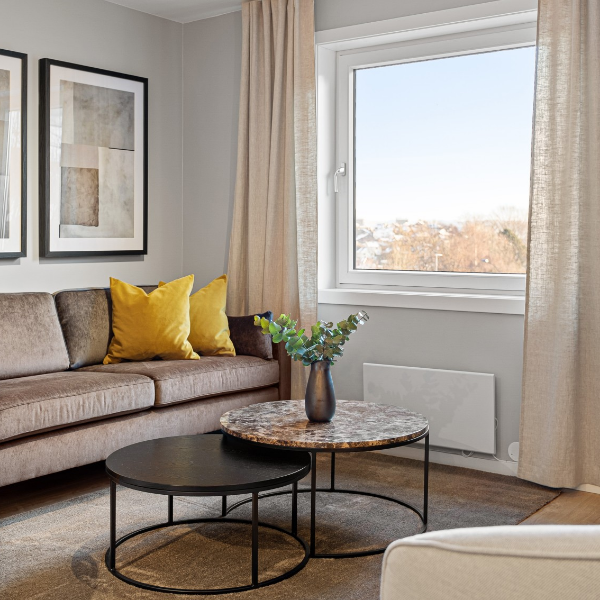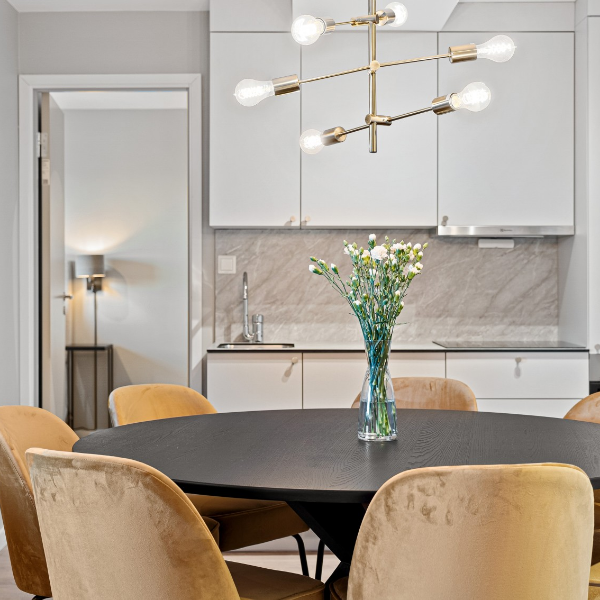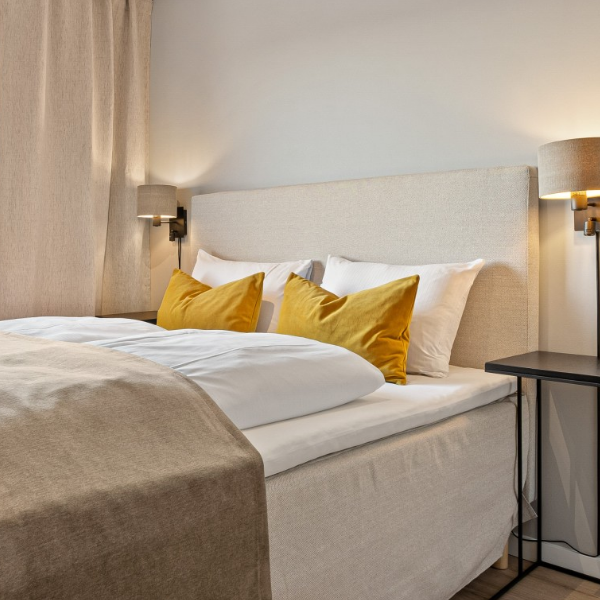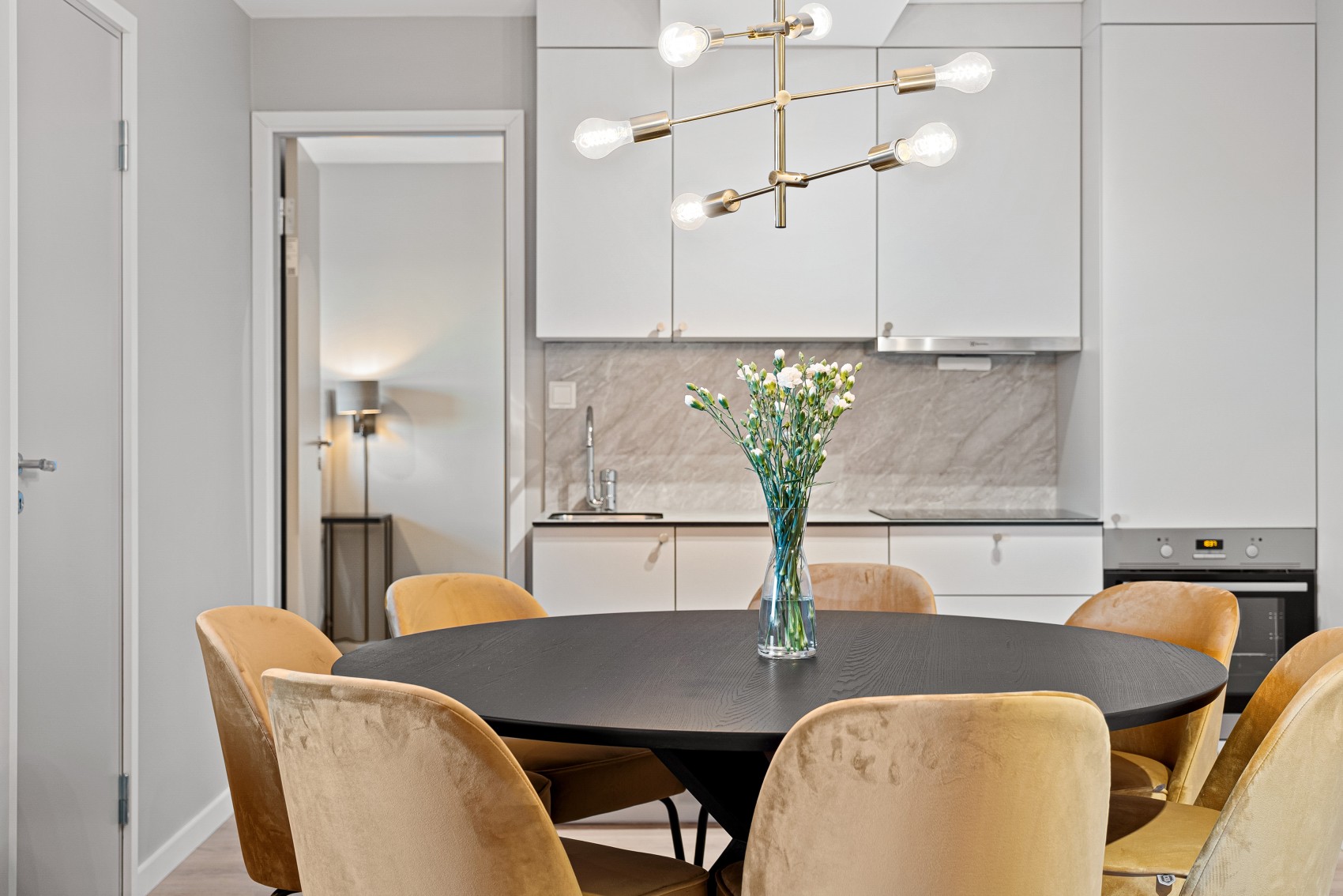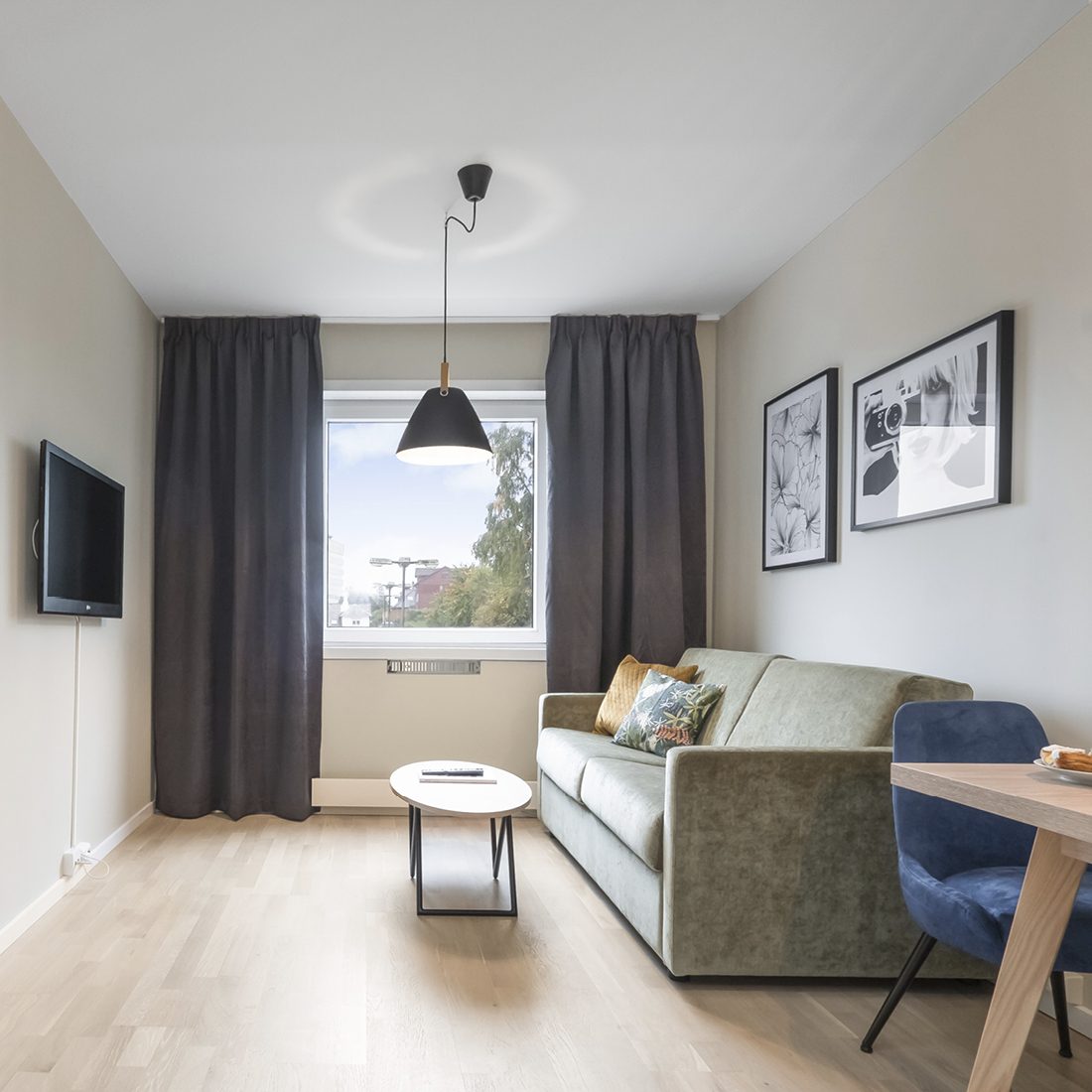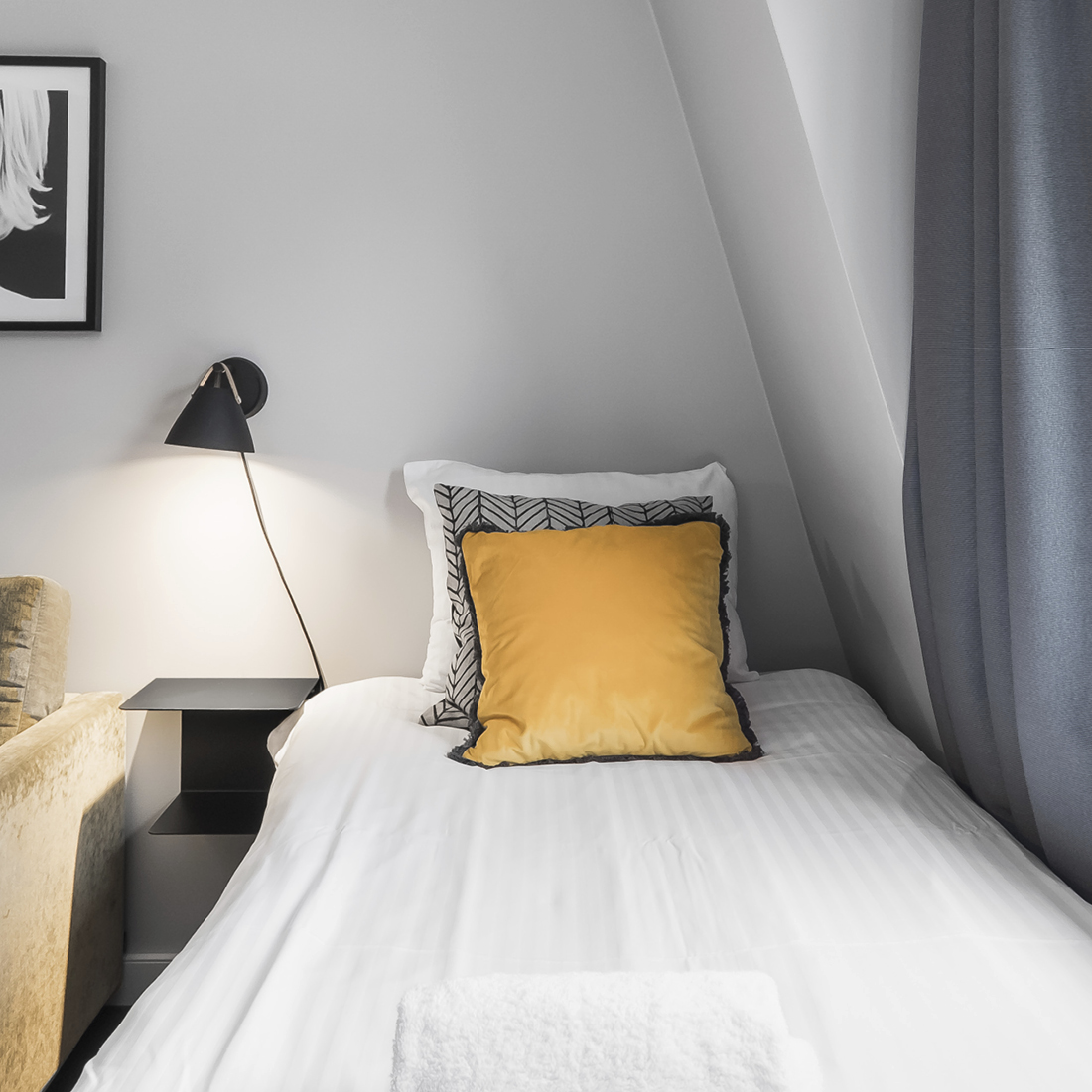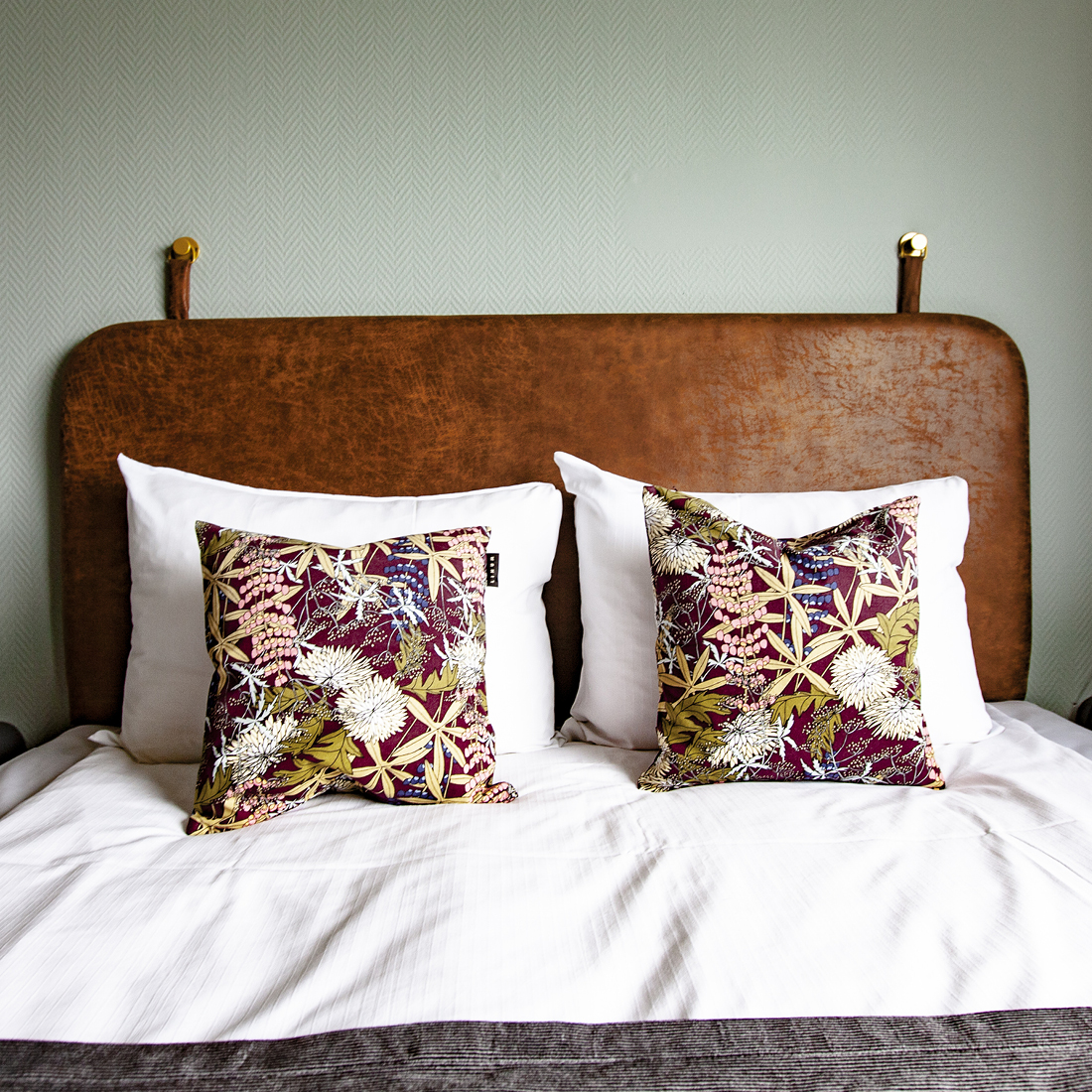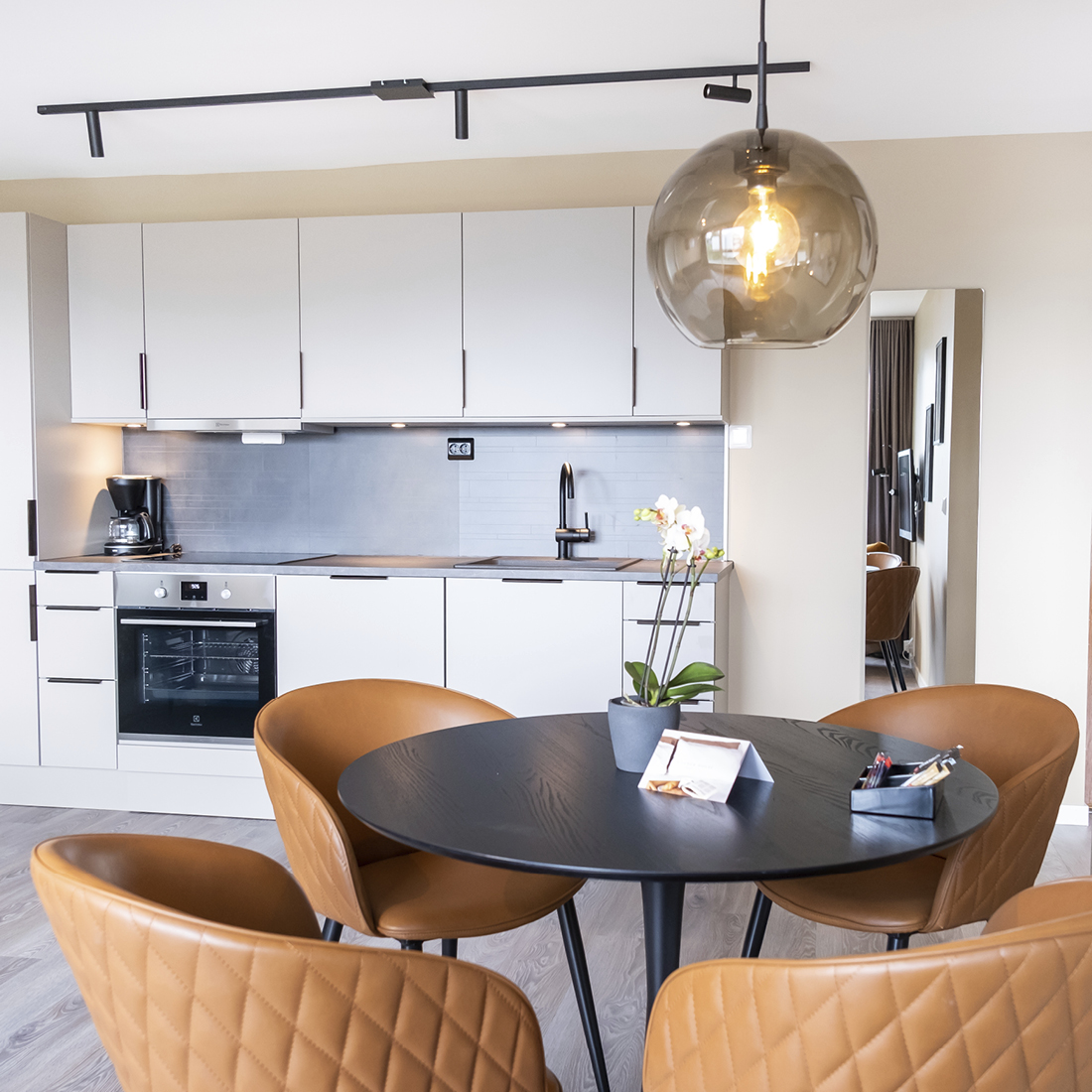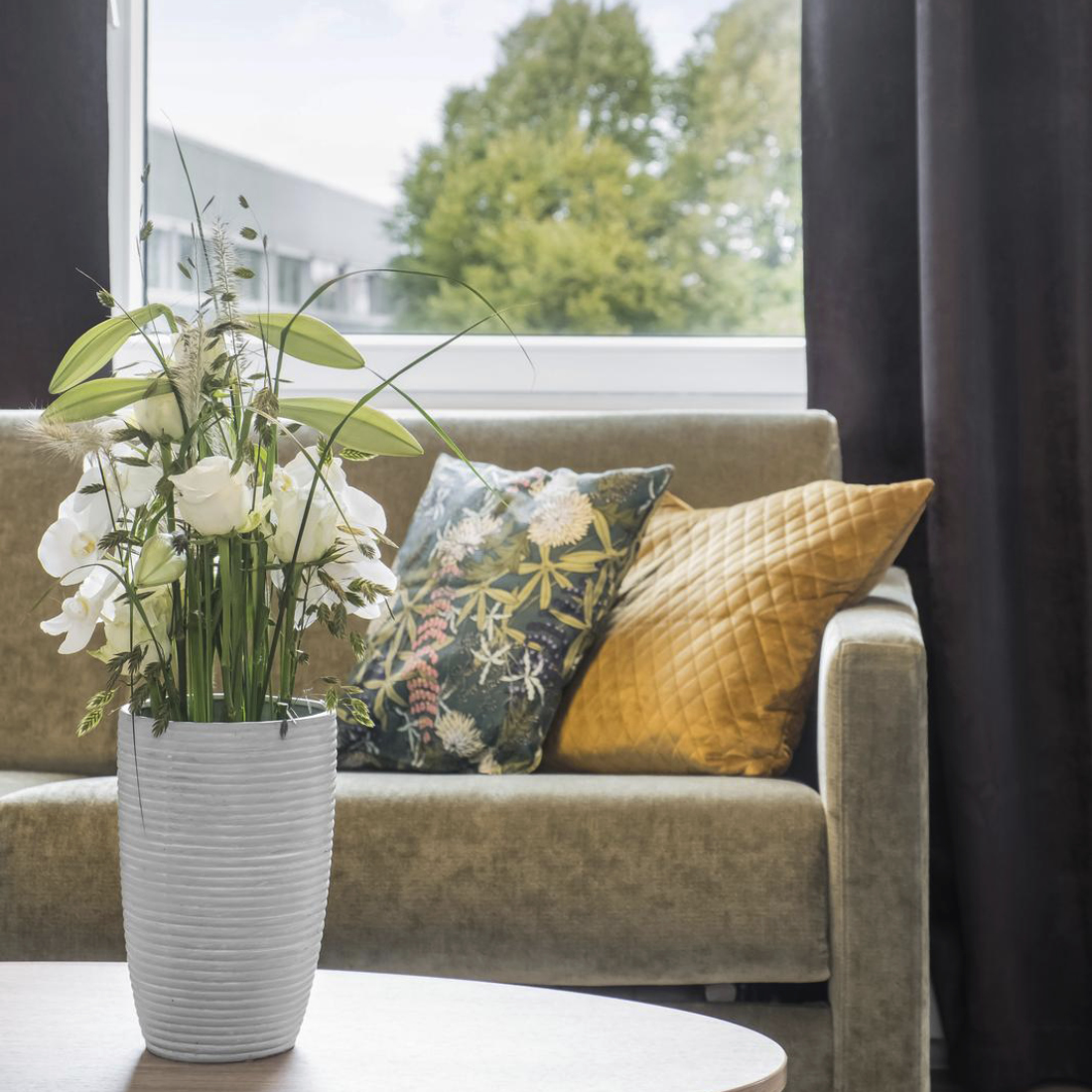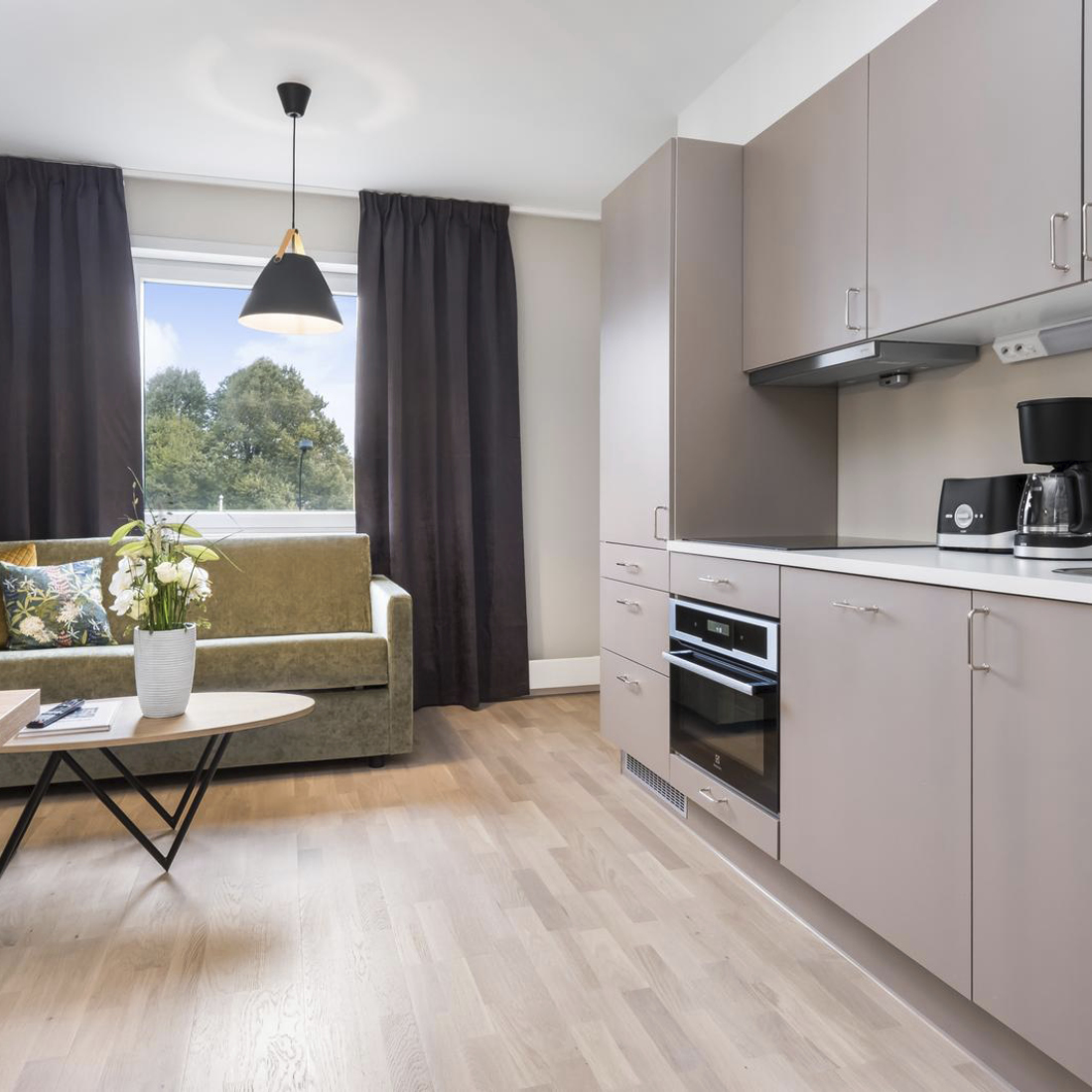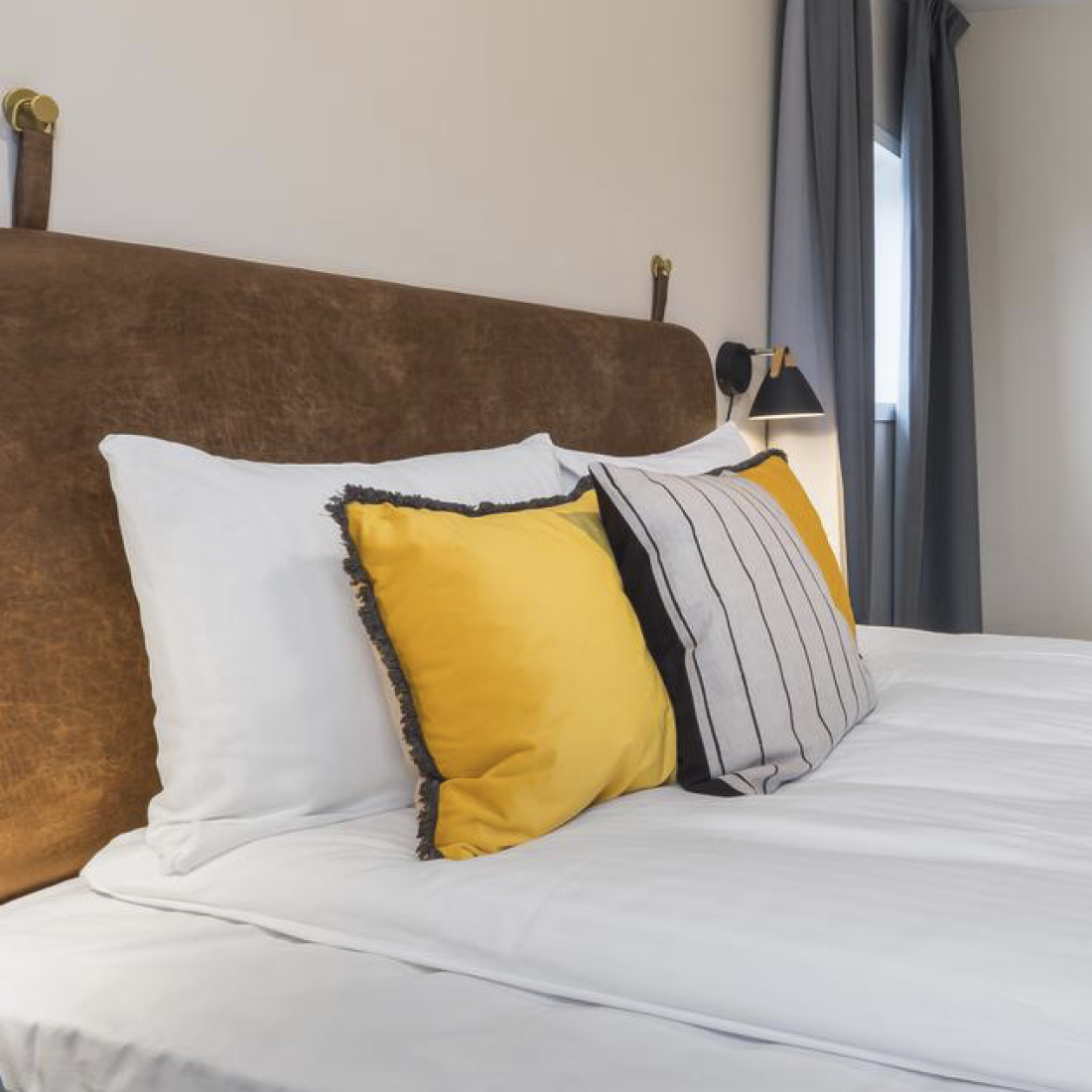 The hotel that has it all!
Frogner House – Sirkus Renaa is a central event hotel in Stavanger. The hotel was completely renovated in 2023 and combines large and nice hotel rooms with perhaps Norway's best hotel restaurant – Sirkus Renaa – which serves authentic Italian pizza, delicious baked goods, and good drinks.
On the hotel's top floor, you will find Stavanger's coolest event venue; Manesjen. With its elegant circus theme, The Circus Arena offers something extra to the event and the food and drink served by Sirkus Renaa top the experience.
In the hotel's basement, you will find "Fangene på Fortet", the perfect activity for families and businesses during kick-offs and team building.
The hotel also has an auditorium and several meeting rooms, and we offer conference packages tailored to your needs.
Our hotel rooms have fully equipped kitchens, dining tables, seating areas with sofas and/or armchairs, cable TV, Wi-Fi, and bathrooms with showers. You have access to washing machines and dryers on each floor.
You stay centrally located with good communication options. A very good starting point for meetings and leisure activities in Stavanger.
Check-in from 3:00 PM – Check-out at 11:00 AM.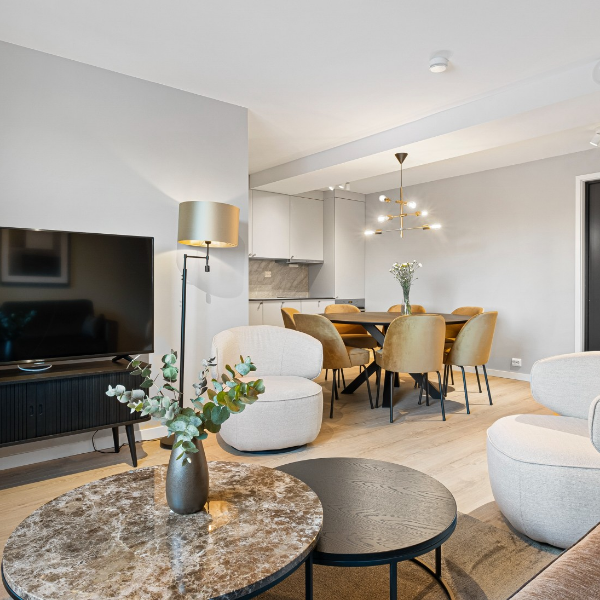 The neighborhood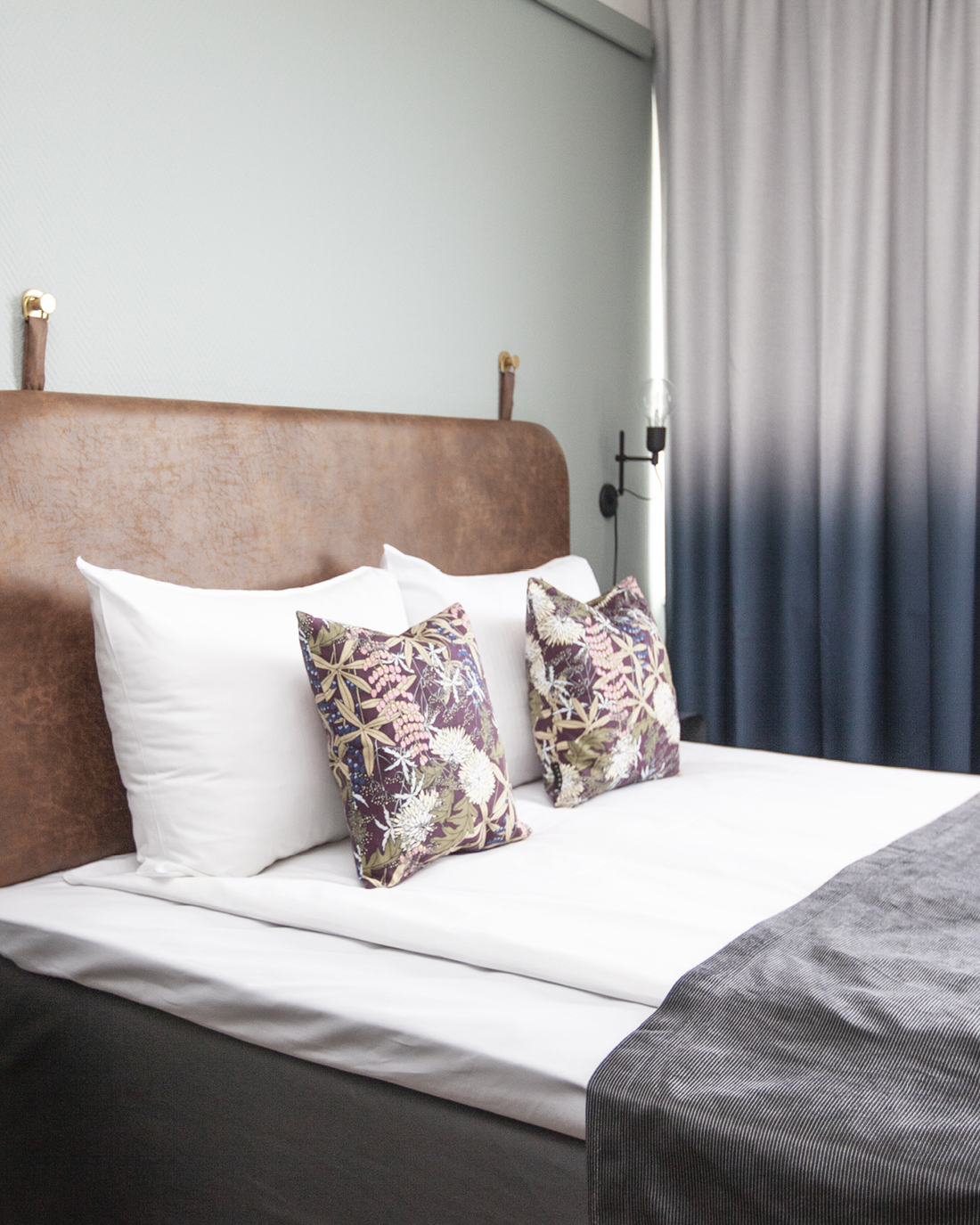 Studio
Stay in a nice studio apartment with space for 1-4 people.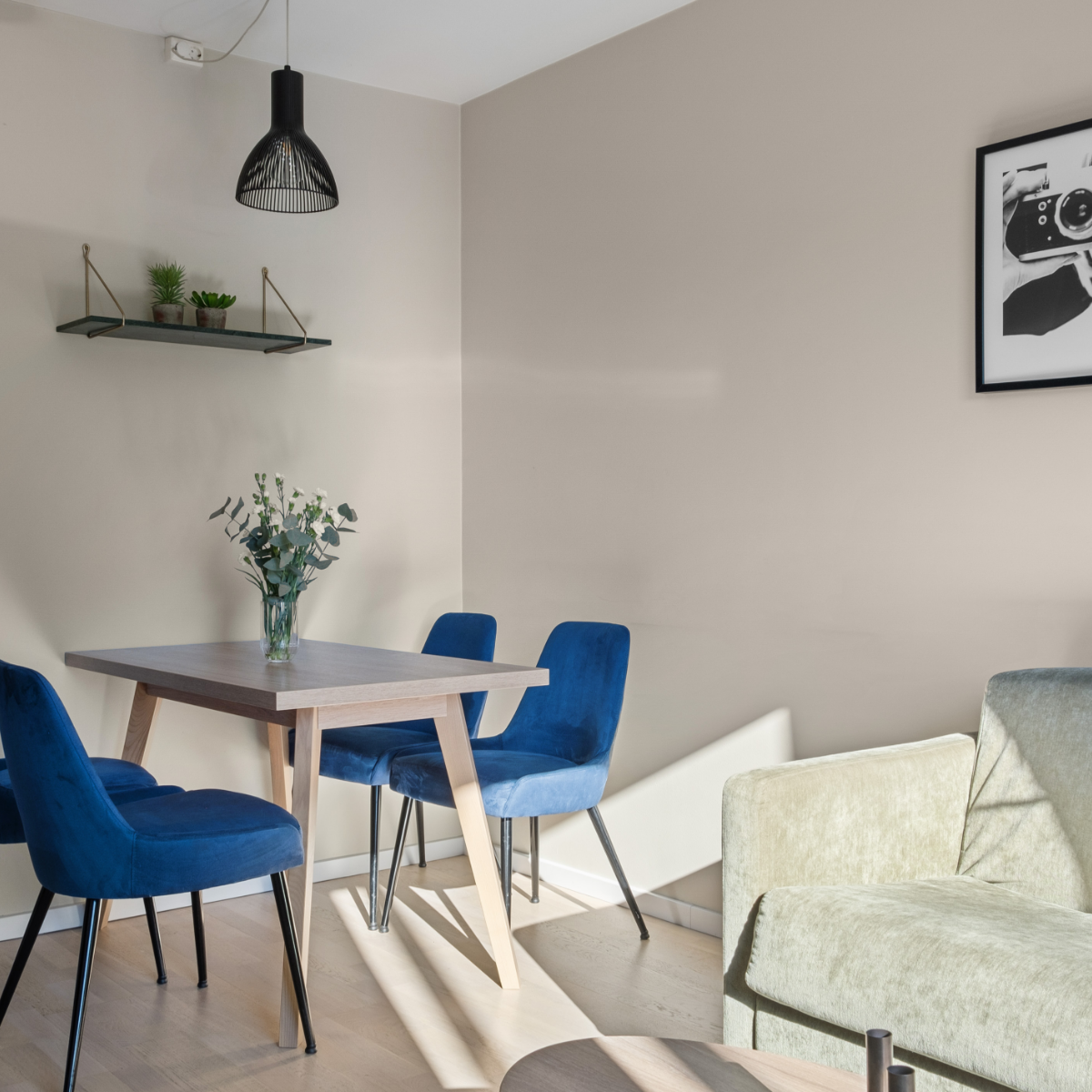 1 bedroom
Treat yourself to more space in an apartment with its own bedroom. For 1-4 people.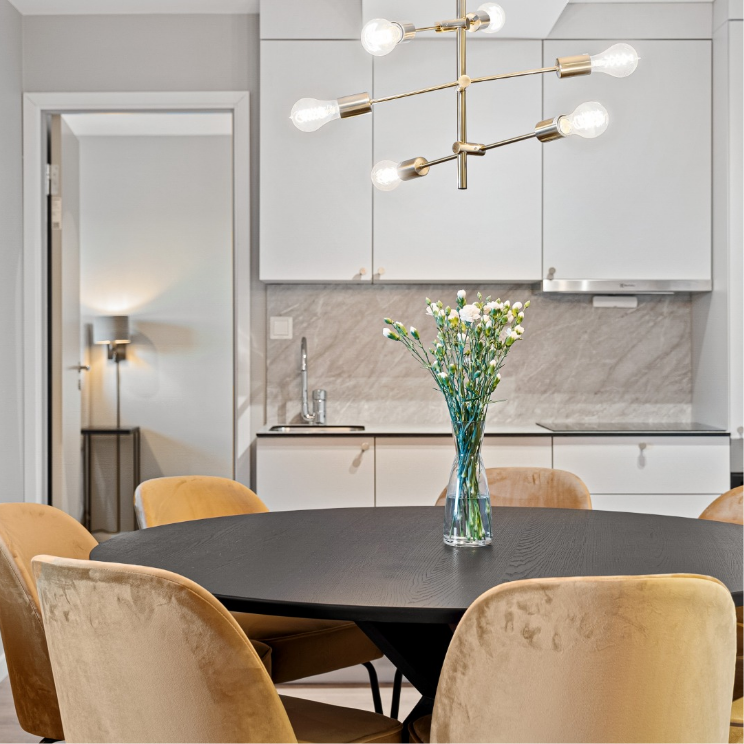 2 bedroom
Stay spacious and comfortable in a 2-bedroom apartment. For 2-5 people.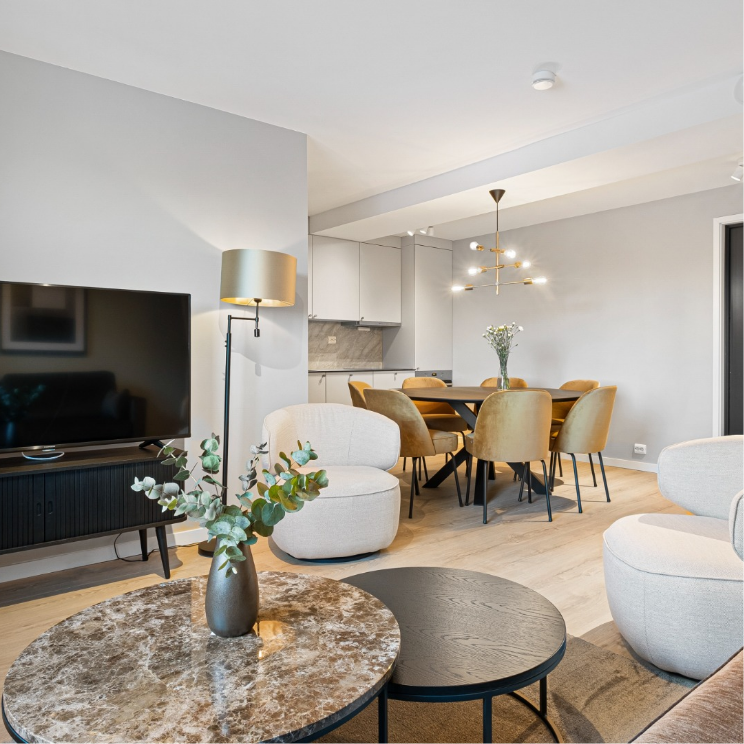 3 bedroom
Live large and social in an apartment with 3-4 bedrooms. For 3-8 people.
CLEAN CLOTHES
WIFI & TV
BATHROOM AMENITIES
BRINGING YOUR DOG?
Pets welcome (for a fee).
KITCHEN
TRANSPORT
ELEVATOR
PARKING
Private parking possible (for a fee)
Stay centrally with easy access to charming streets and a large selection of shops.
AREA
Stavanger City Center
The Frogner House Apartments in the center of Stavanger offer a complete experience. Despite the central location, you have everything you need at the hotel itself. Here you will find perhaps Norway's best hotel restaurant – the renowned Sirkus Renaa – and the fun "Fangene på fortet". In addition, you will find Stavanger's coolest event venue; Manesjen. Enjoy a better dinner at Sirkus Renaa followed by an exciting competition at "Fangene på Fortet".
Sirkus Renaa
BAKERY
CONFECTIONERY
PIZZERIA
ICE CREAM FACTORY
Welcome to Sirkus Renaa – perhaps Norway's best hotel restaurant! On the hotel's first floor, bread and delicious pastries of the highest quality are baked. Unique pizzas, homemade chocolate, and real Italian gelato are served with the best ingredients. Enjoy great food and drinks!
Manesjen
At the top of the hotel is the event space, Manesjen. Manesjen is perfect for everything from conferences and business dinners to launch parties and Melodi Grand Prix parties! There is space for up to 140 people and views of the entire city of Stavanger. In addition, Sirkus Renaa serves delicious food and drinks.
Ford Boyard
Perfect for families, friends, and businesses on team building and kick-off events!
In the basement of the hotel, you will find "Fangene på Fortet". It offers many different and challenging tasks that test your ball skills, balance, calculation, memory, logic, strength, math skills, memory, acrobatics, and more!
All rooms require teamwork, and your team will be rewarded with points based on how quickly and accurately you complete the tasks the cell offers.