PARADIS – STAVANGER
Frogner House – Sirkus Renaa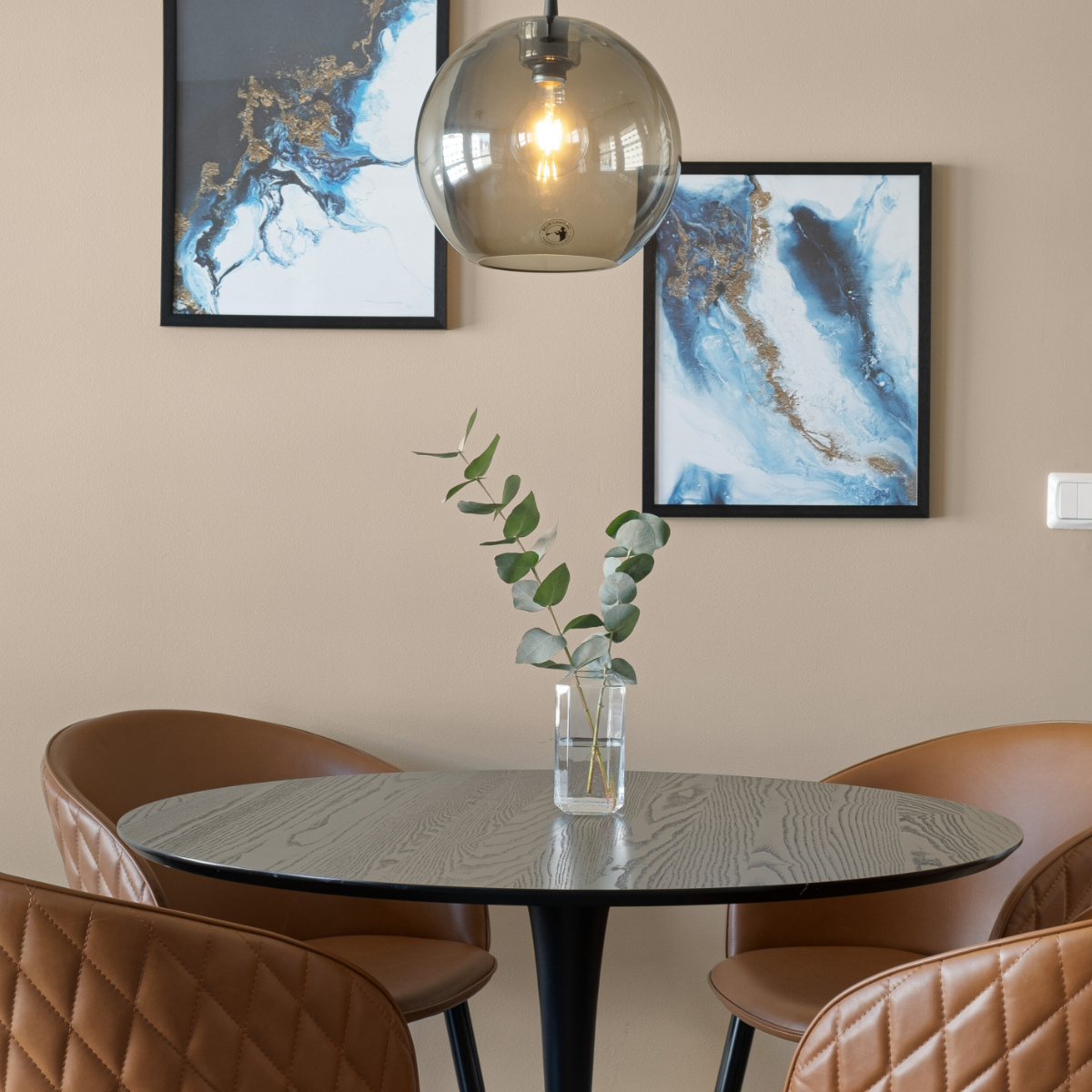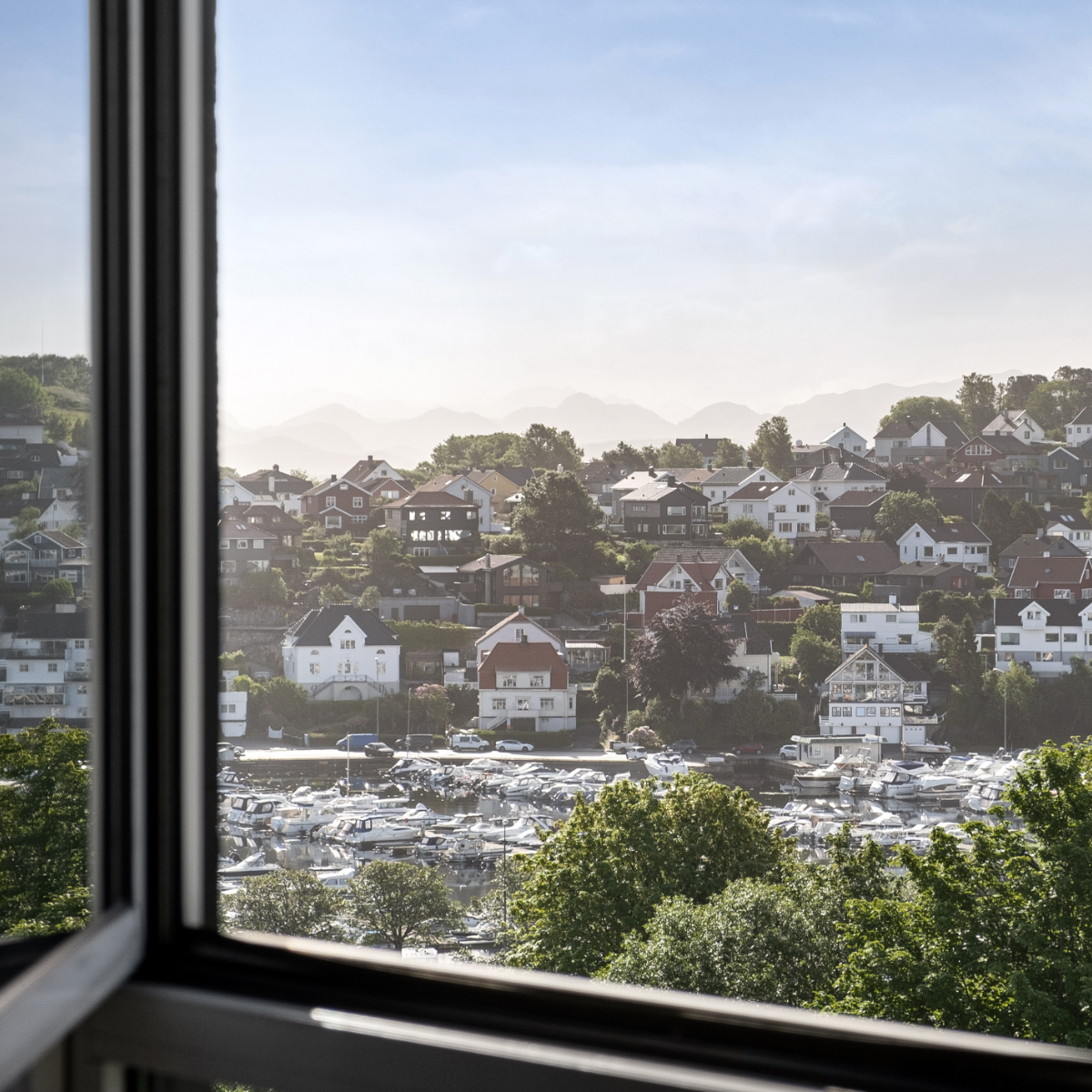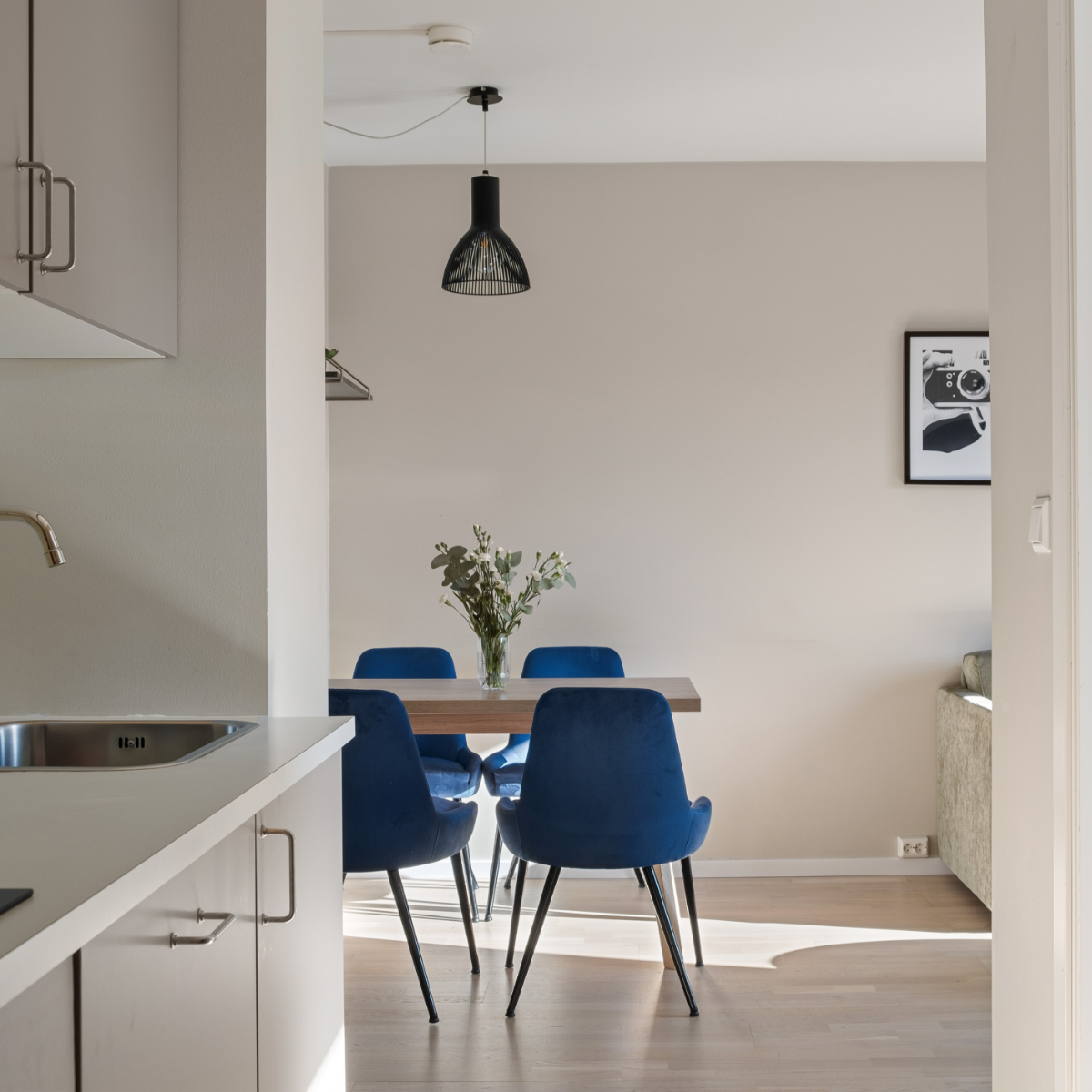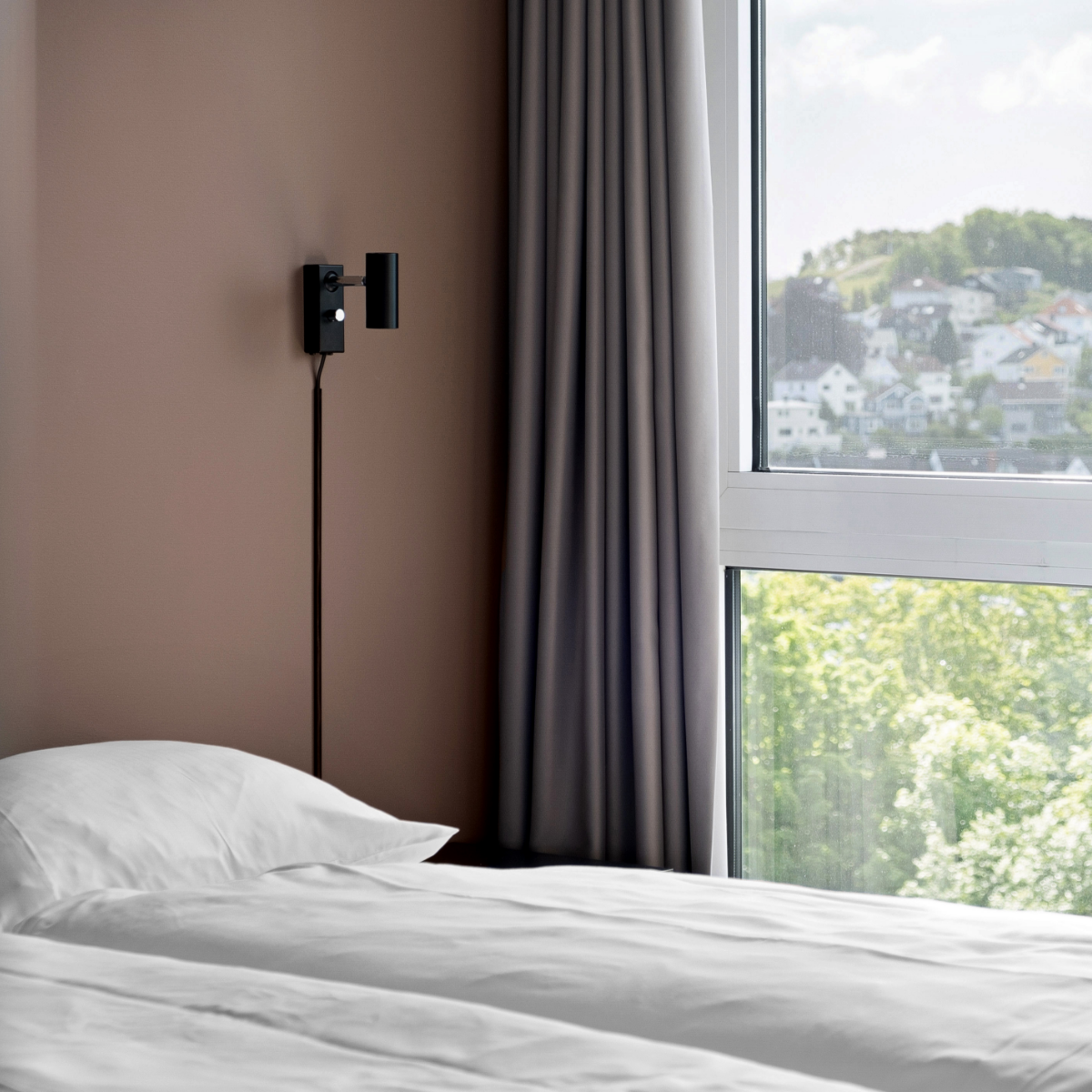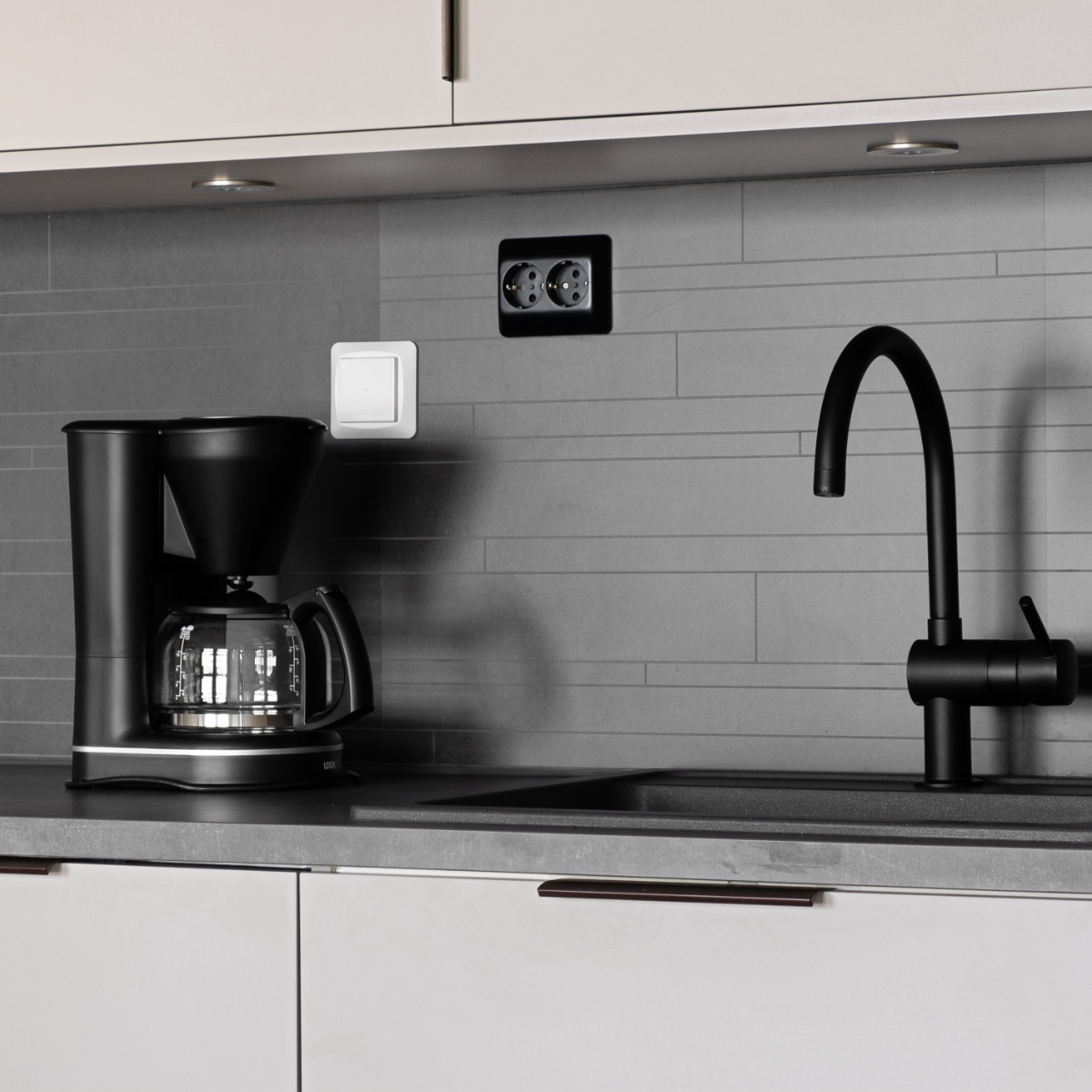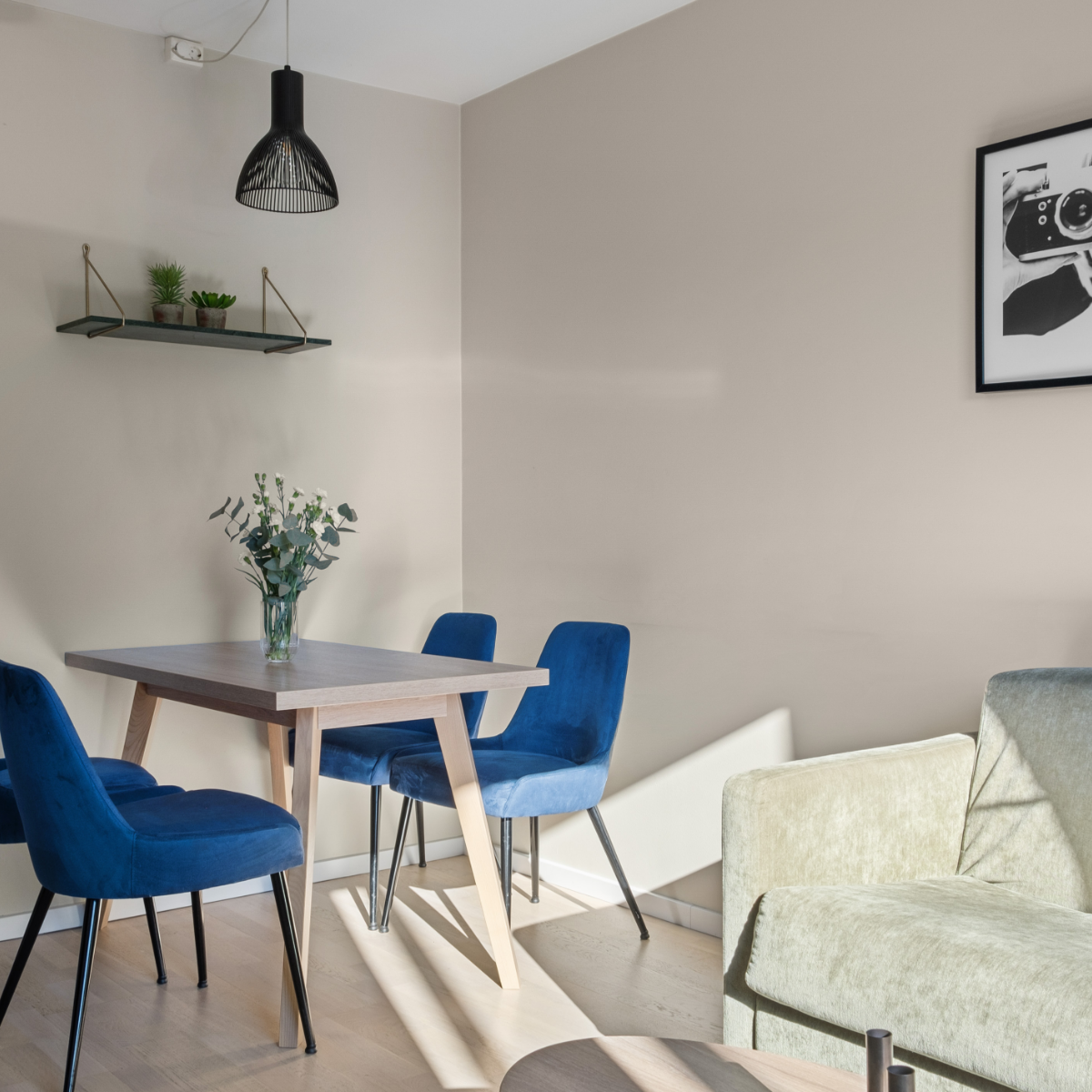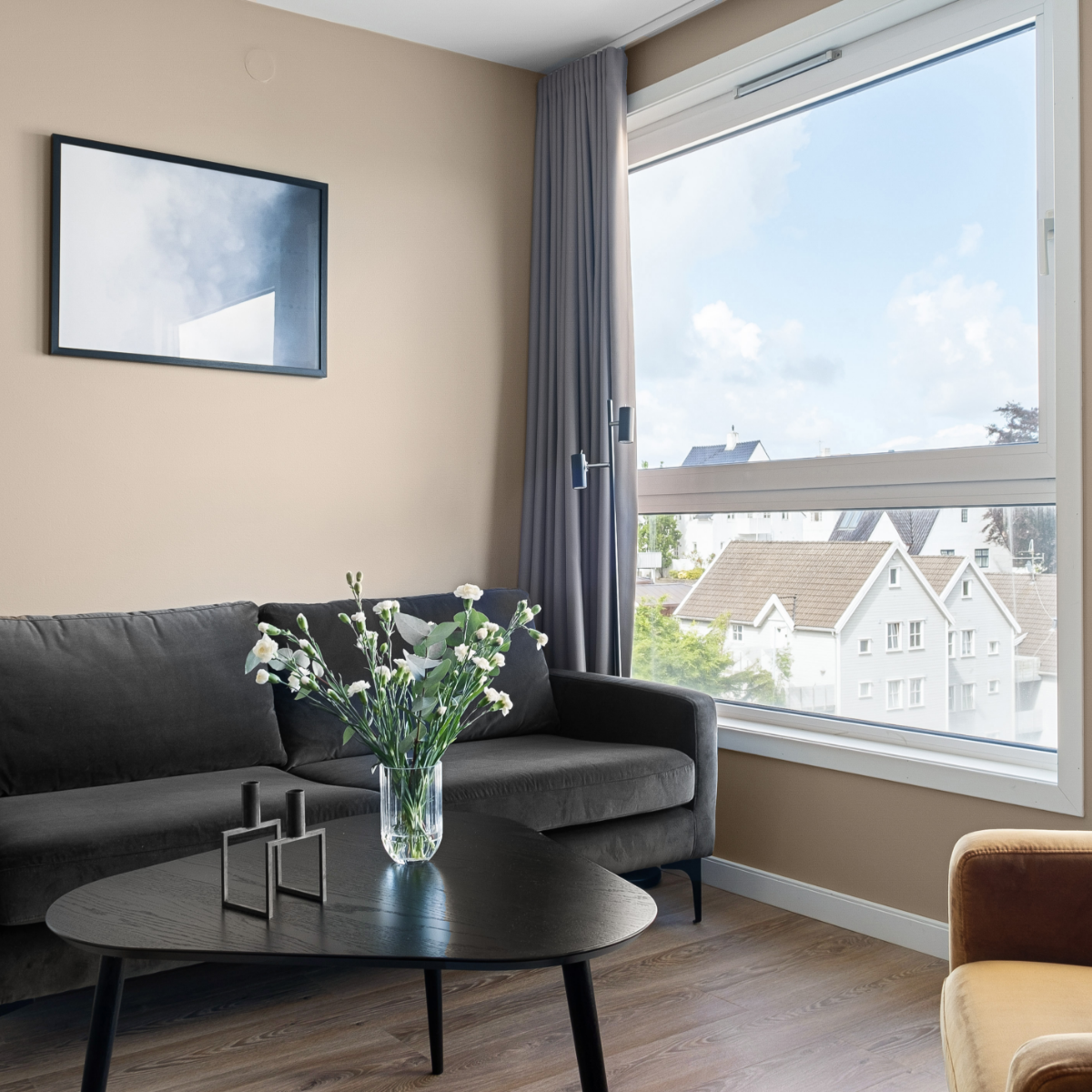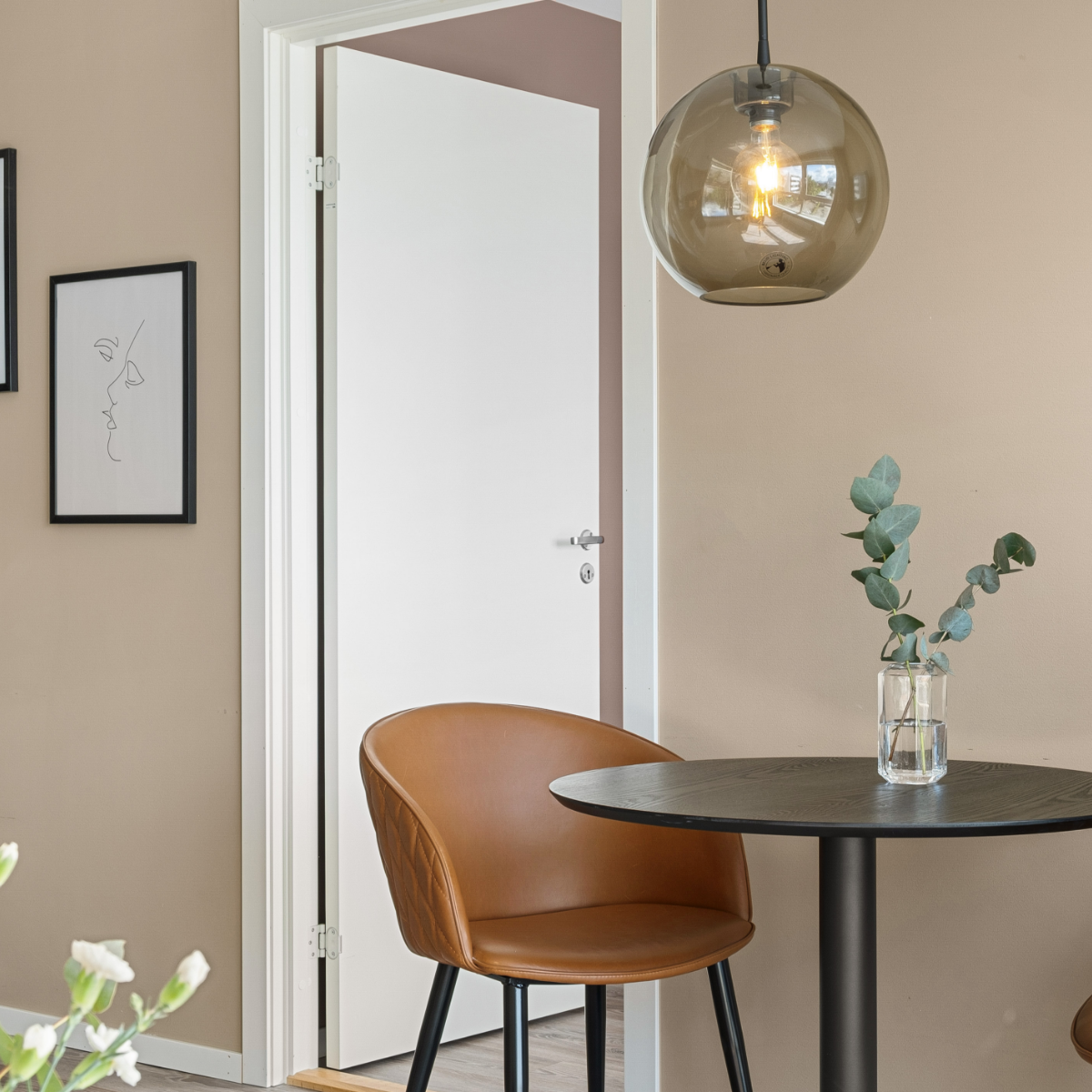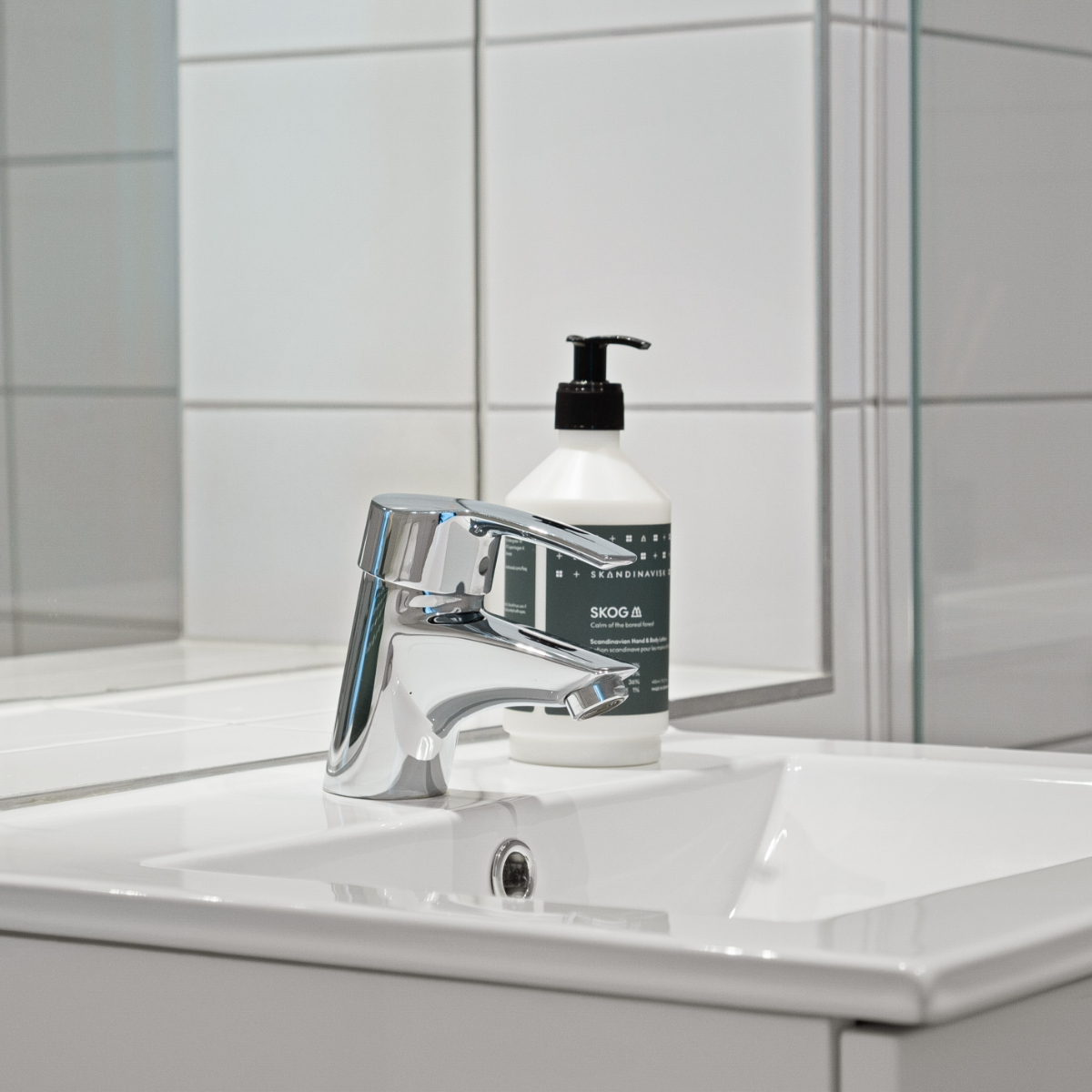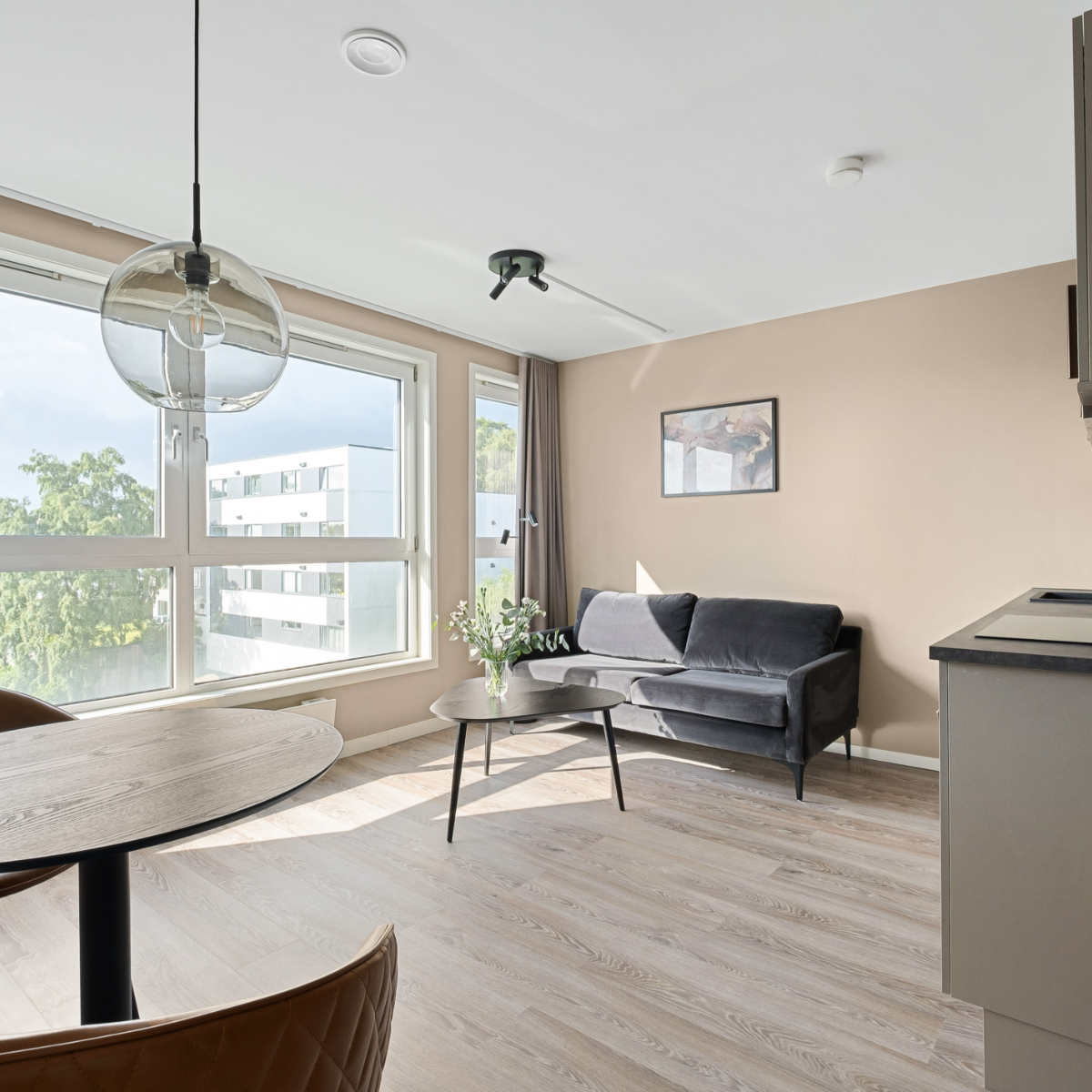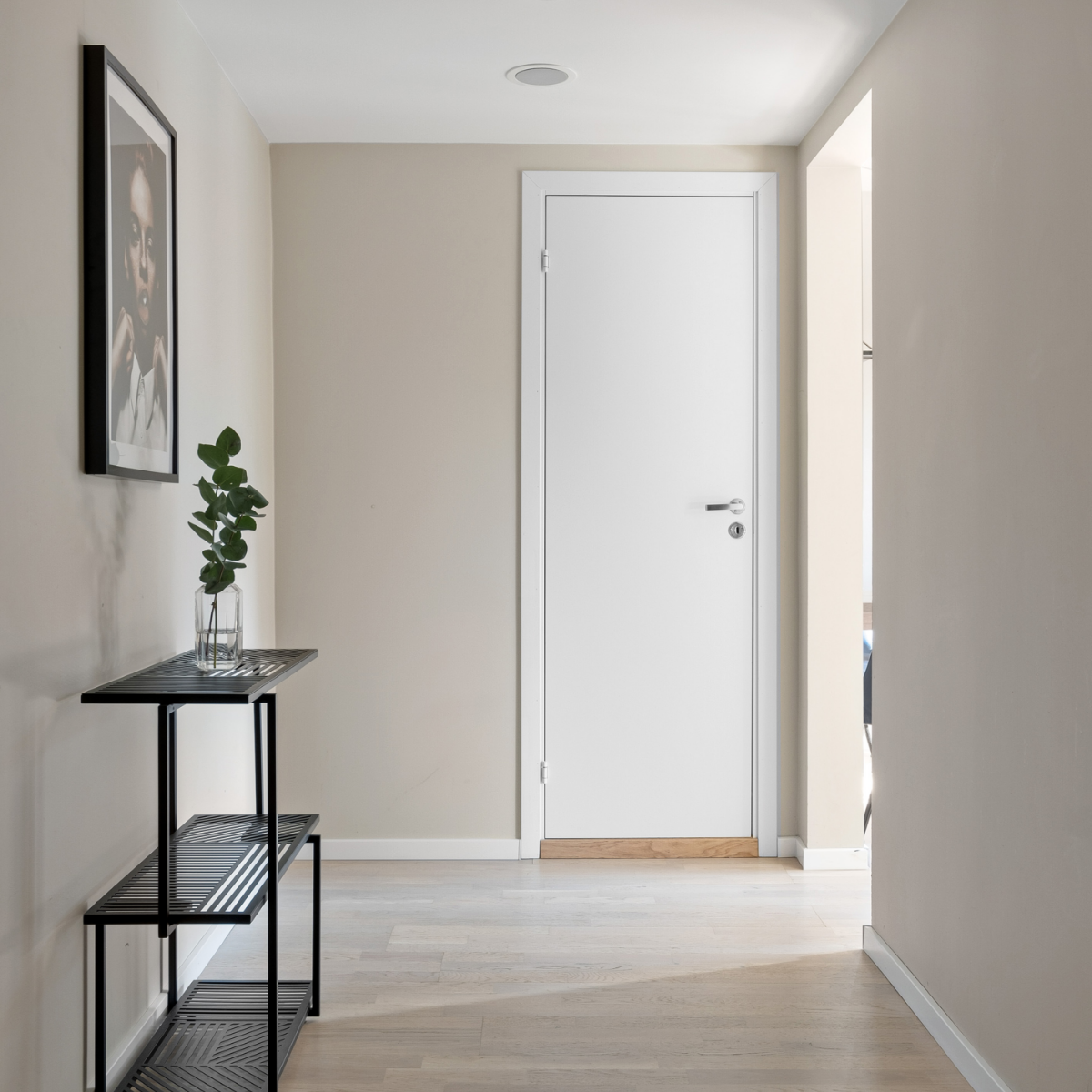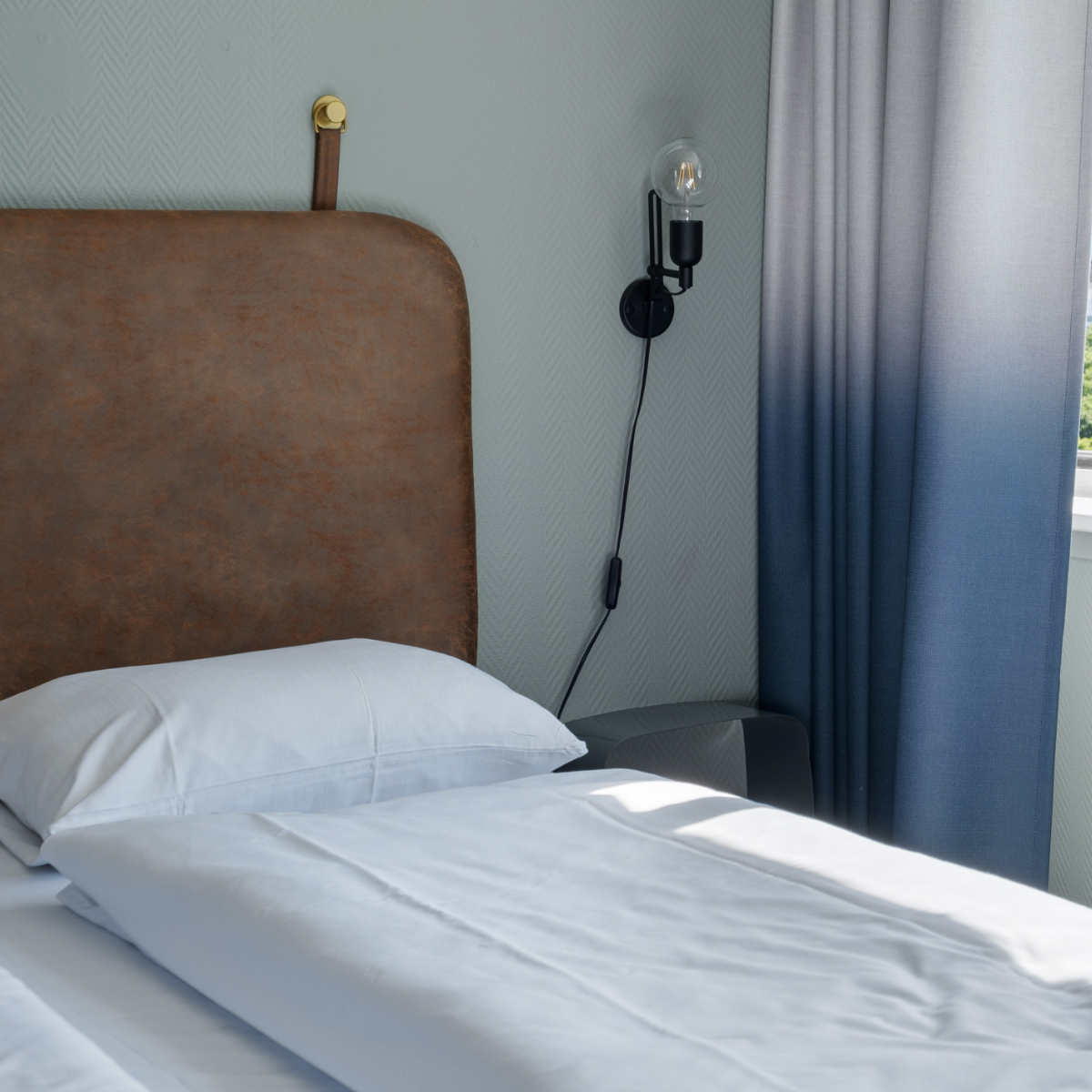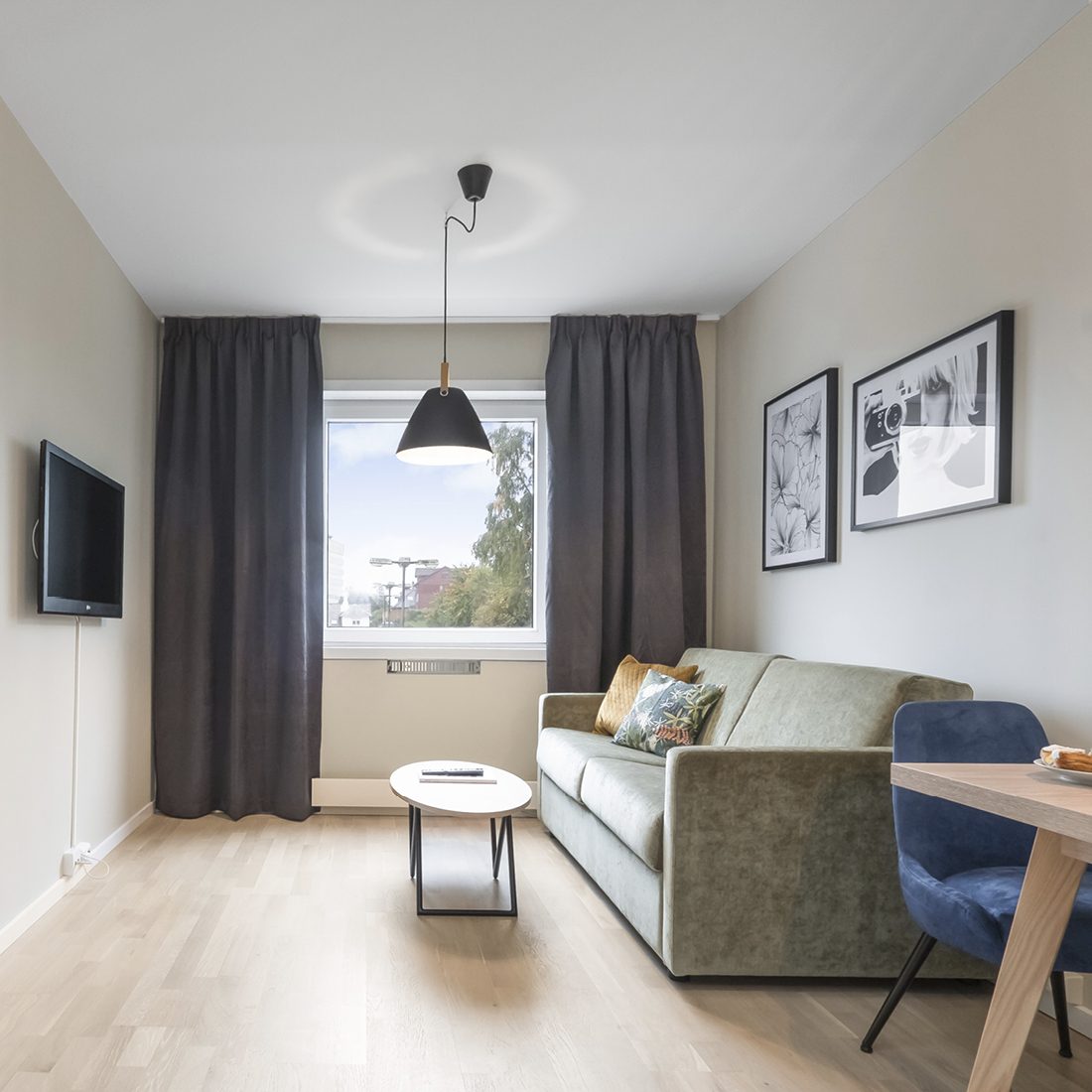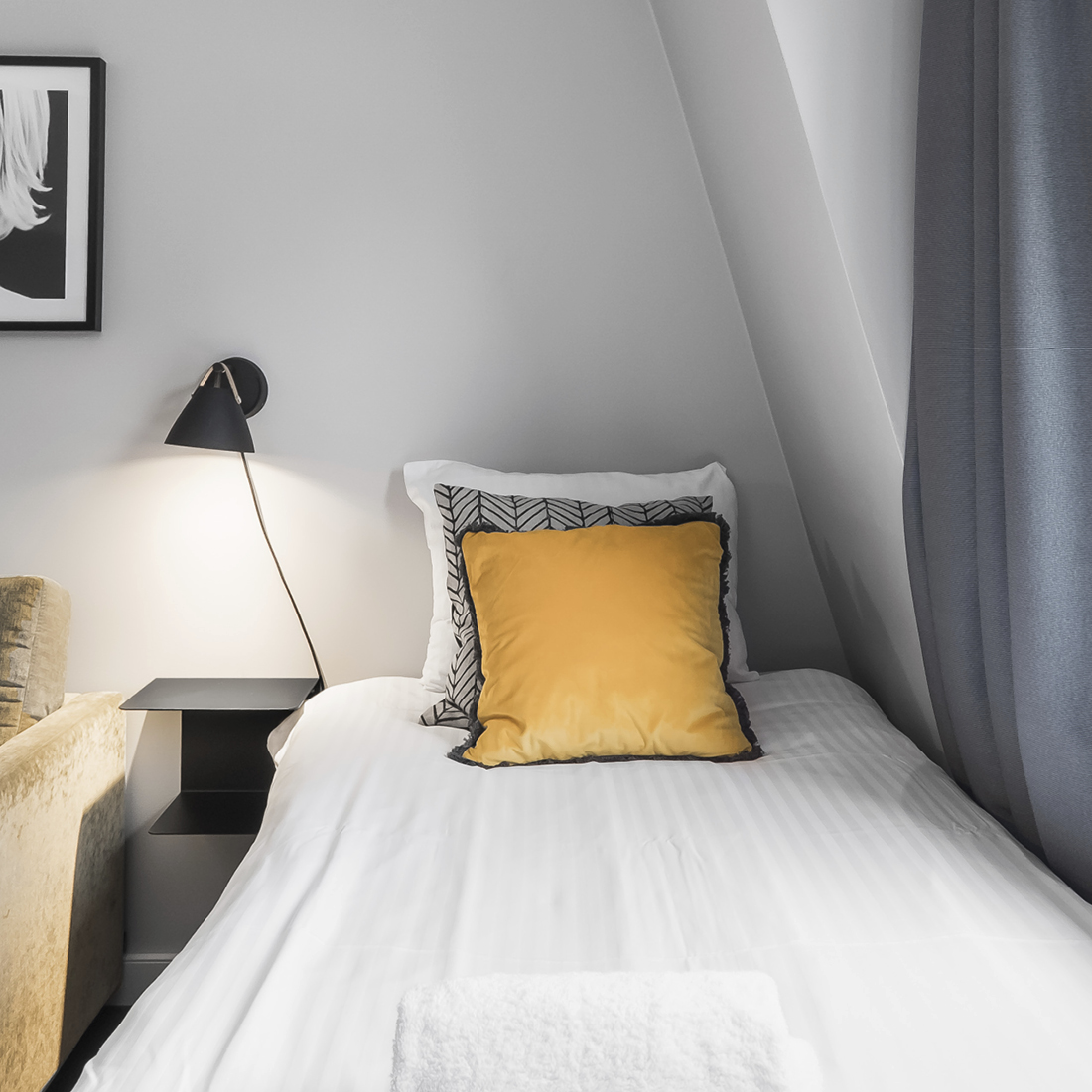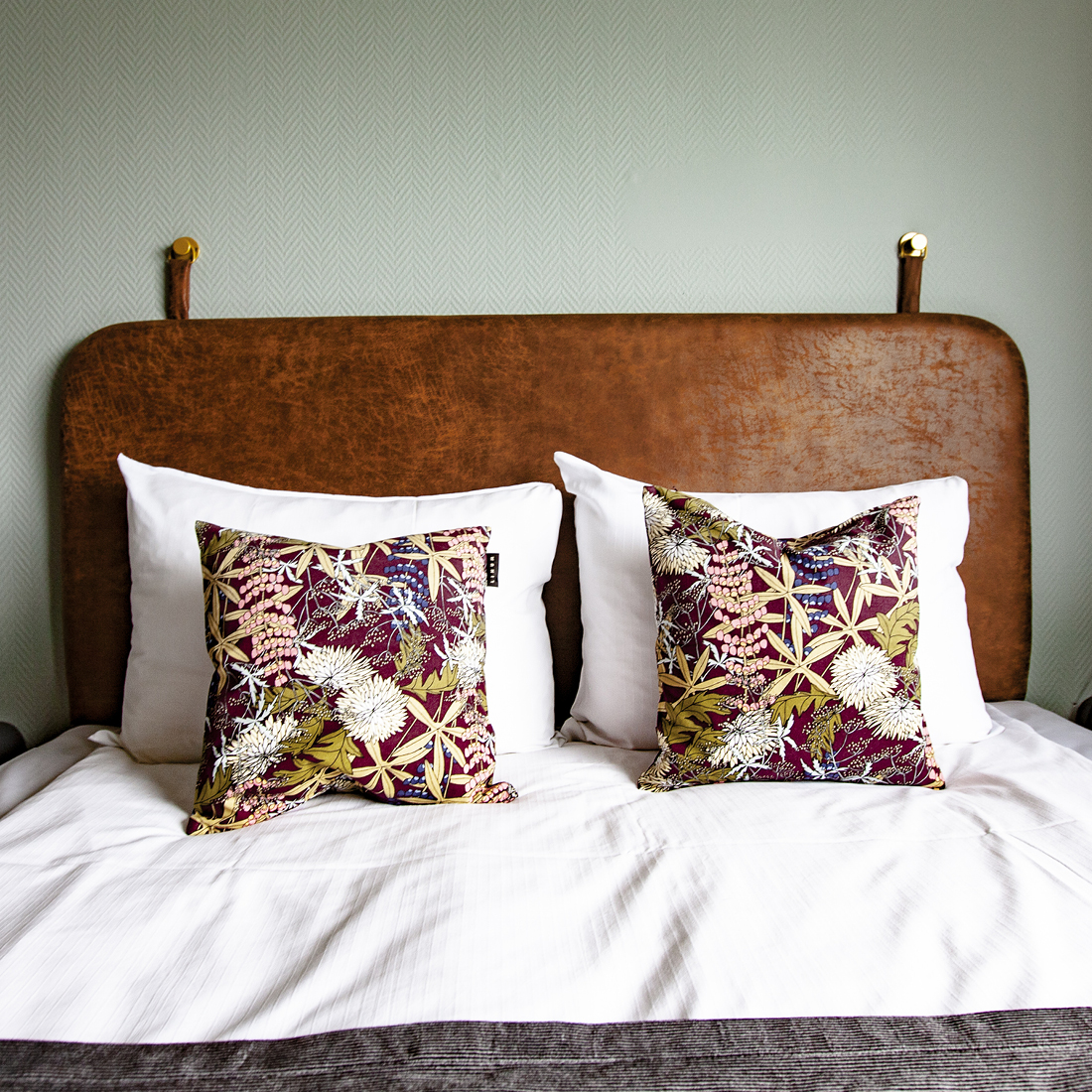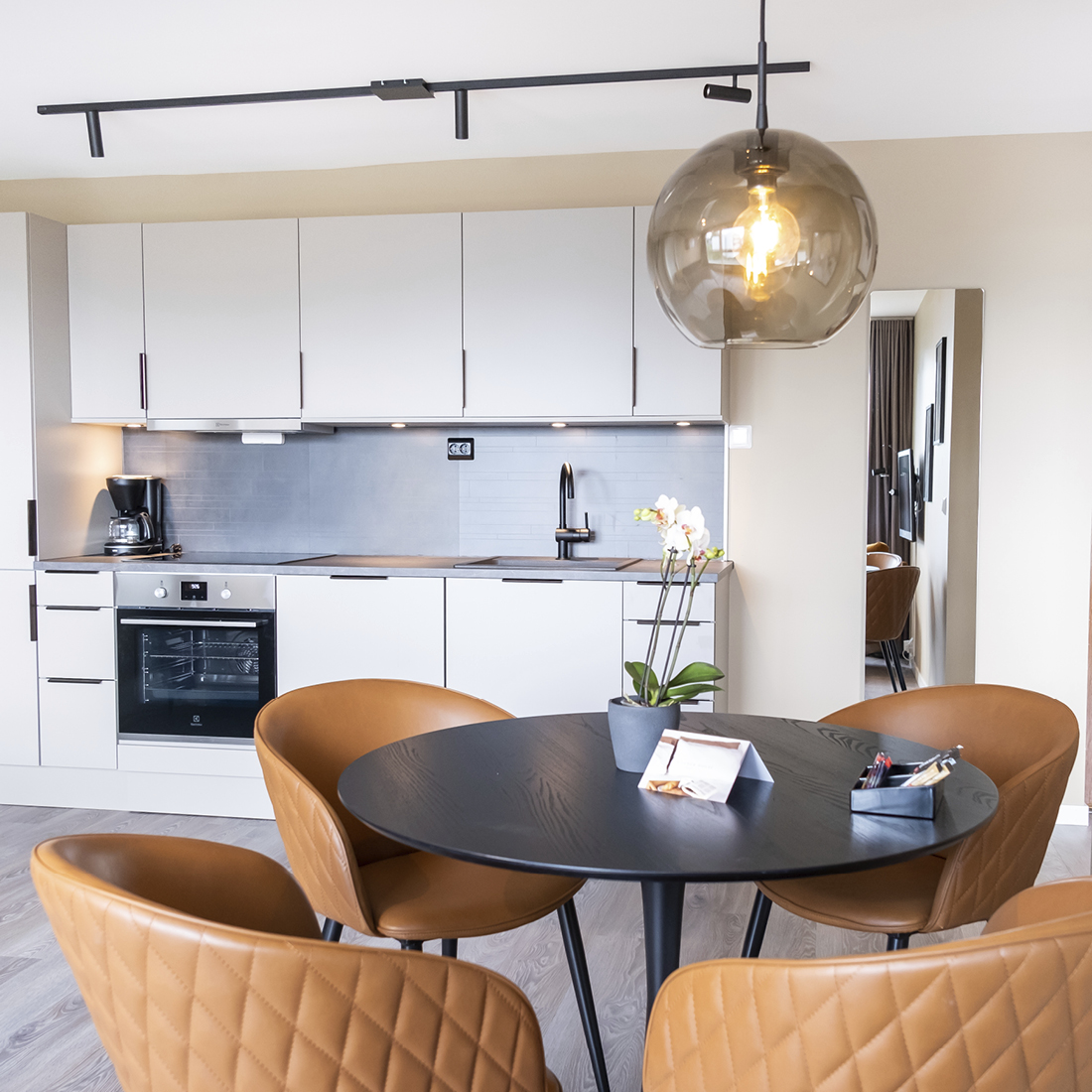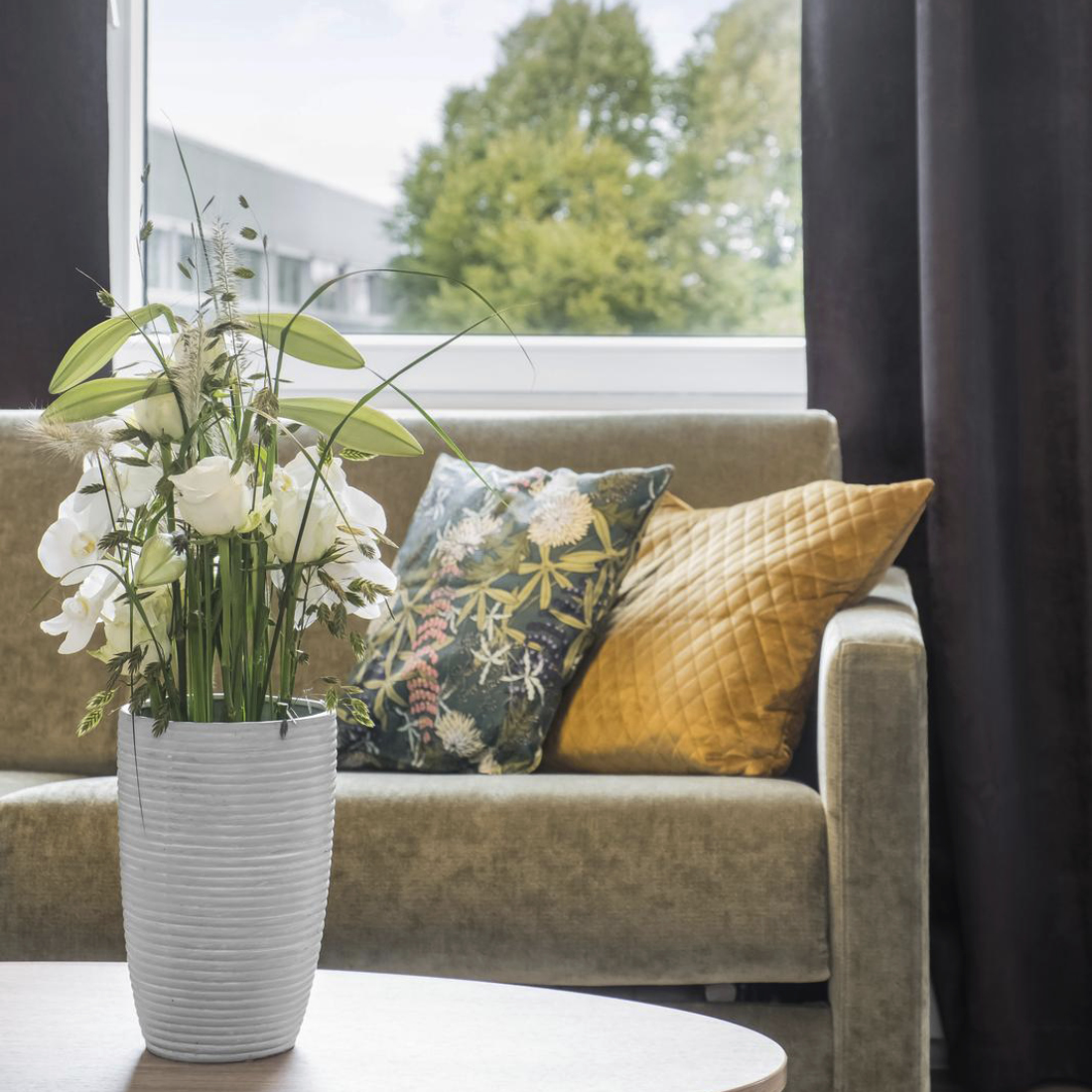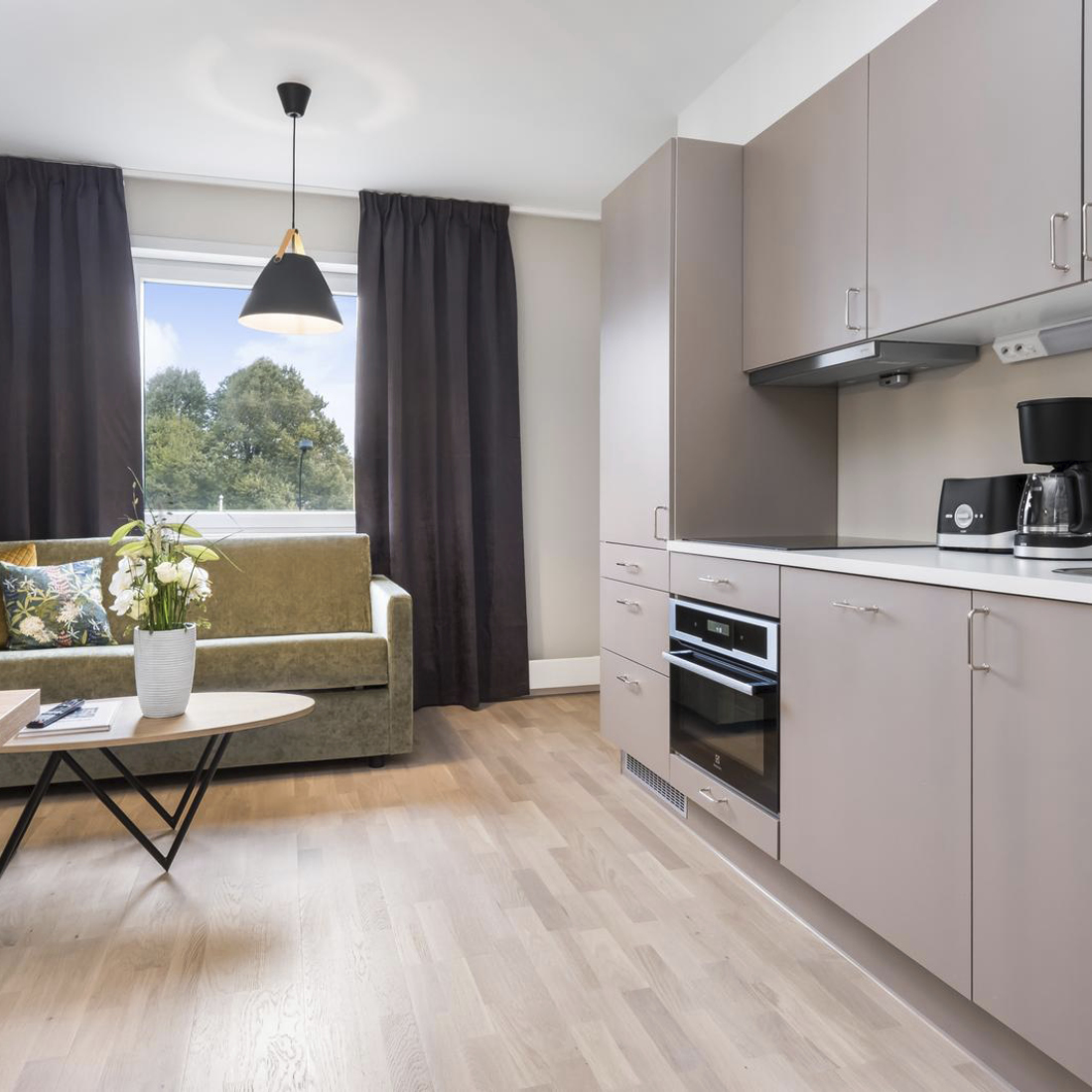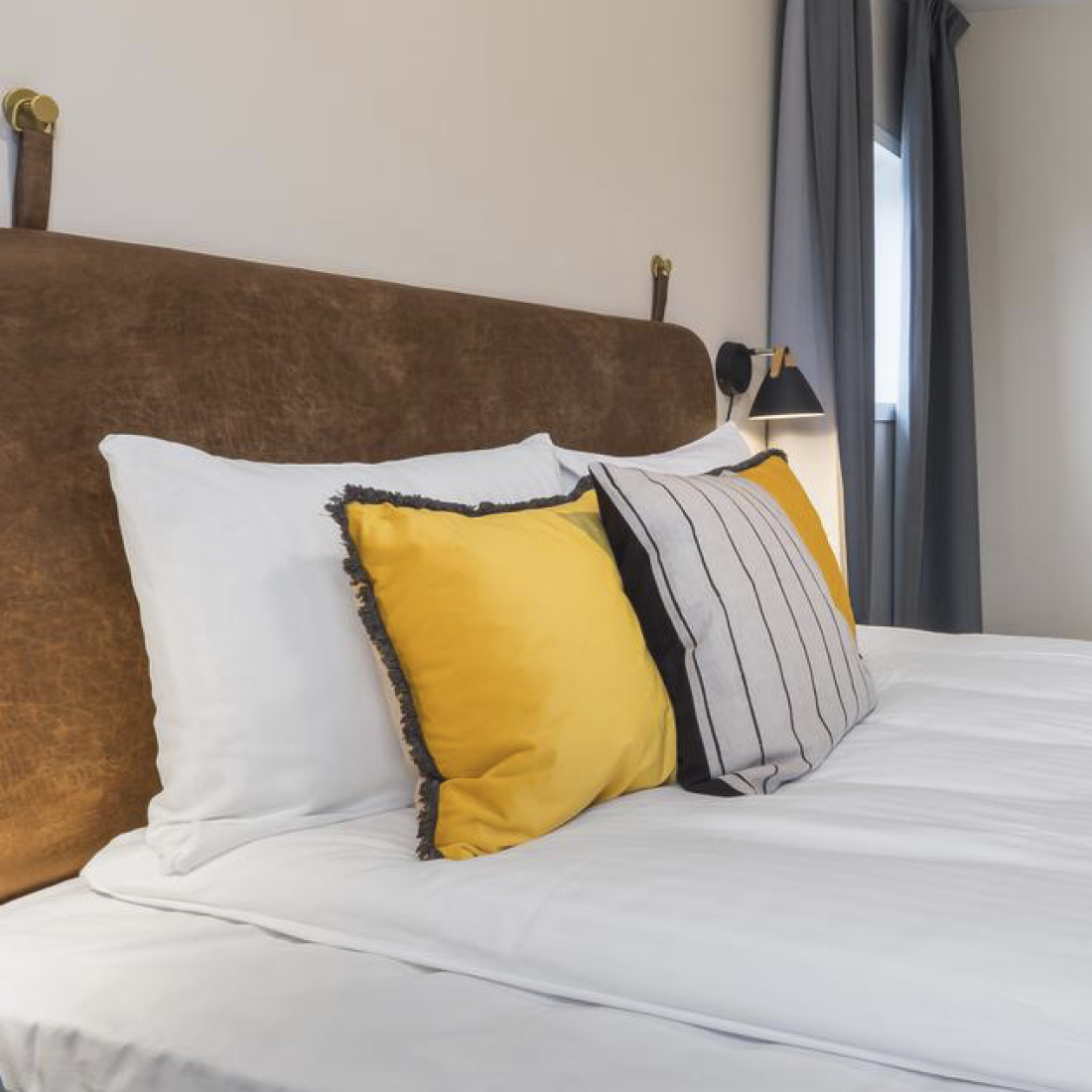 Stay centrally with easy access to charming streets and a large selection of shops. Here is the service office, the Prisoners at the Fort and the Renaa Circus.
All apartments have a kitchen with an oven, fridge and freezer. There is a dining table with chairs, sitting area with sofa and / or easy chair, cable TV, Wi-Fi and bathroom with shower. Access to washer and dryer on each floor.
You live centrally with good communication opportunities. A very good starting point for meetings and entertainment in Stavanger. You can rent meeting rooms in the building or invite business associates in the lounge.
The apartments are well suited for shorter and longer stays.
There is a check-in machine at the entrance to Frogner House – Sirkus Renaa in Lagårdsveien 61.
Check-in from 15:00 – Check out at 11:00.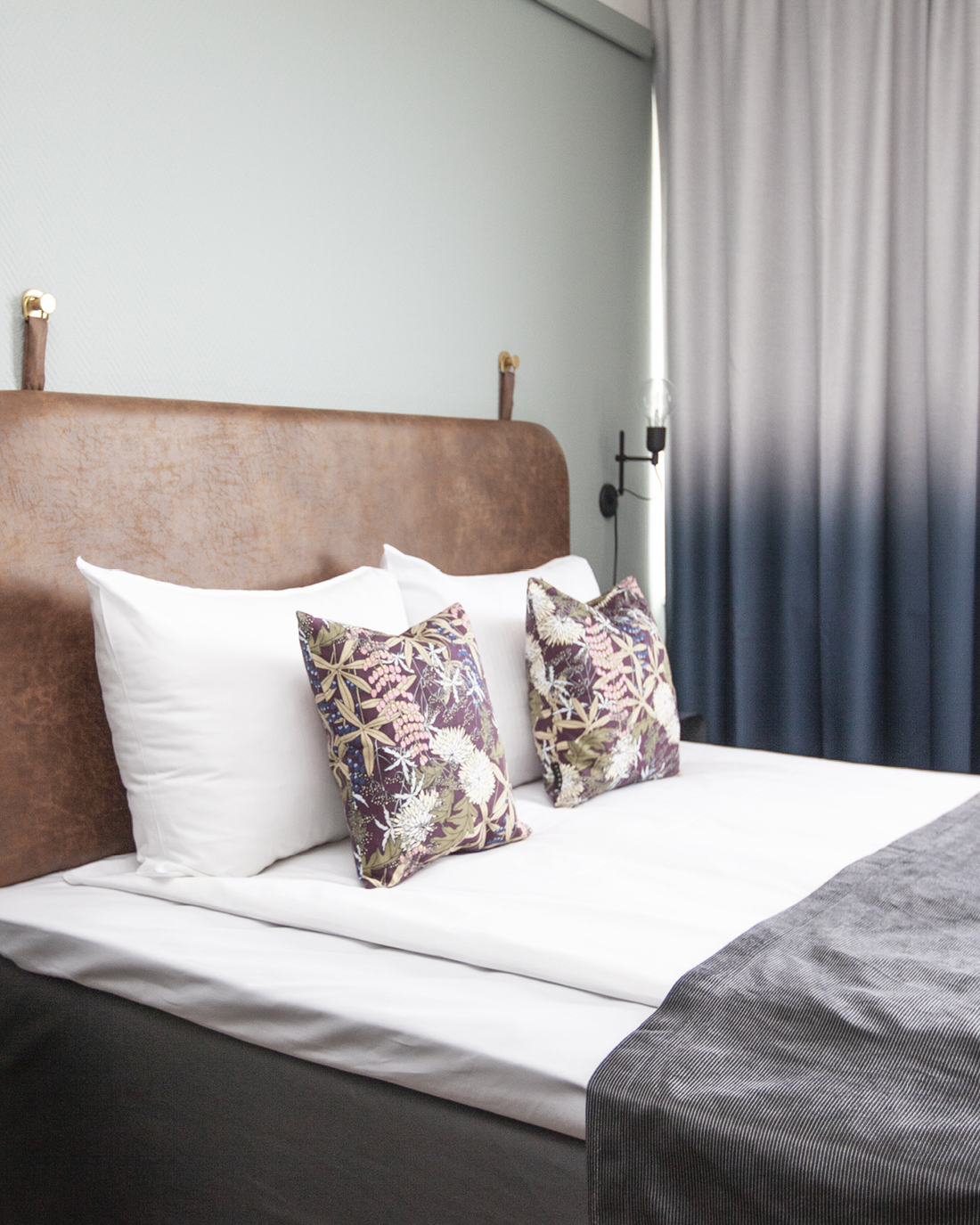 Studio
Stay in a nice studio apartment with space for 1-4 people.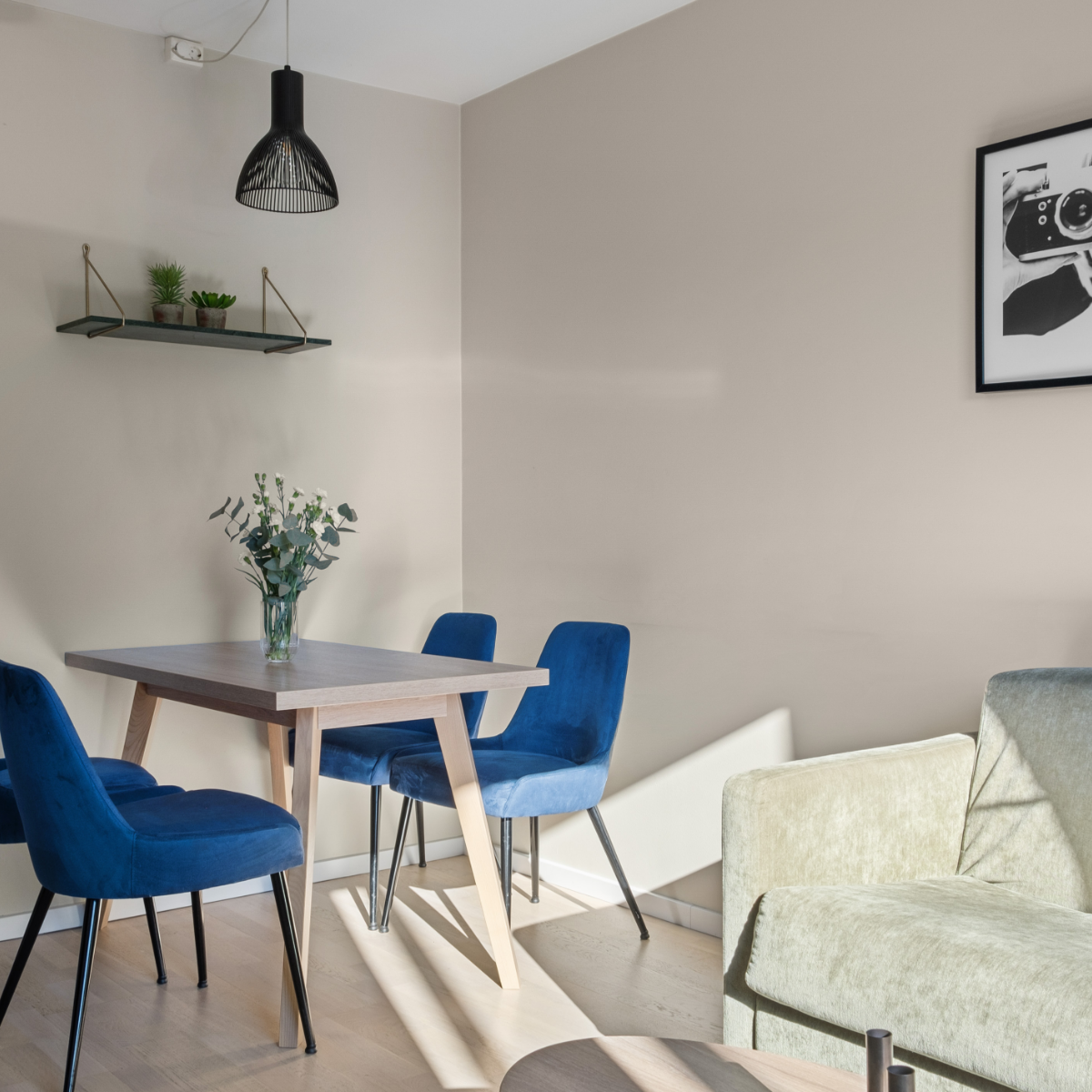 1 bedroom
Treat yourself to more space in an apartment with its own bedroom. For 1-4 people.
2 bedroom
Stay spacious and comfortable in a 2-bedroom apartment. For 2-5 people.
CLEAN CLOTHES
WIFI & TV
BATHROOM AMENITIES
BRINGING YOUR DOG?
Pets welcome (for a fee).
KITCHEN
TRANSPORT
ELEVATOR
PARKING
Private parking possible (for a fee)
Stay centrally with easy access to charming streets and a large selection of shops.
AREA
Paradis
Frogner House Apartments in Paradis is a full experience in itself. Despite its central location, you have everything you need in one place. Here you live in the same building as the renowned Circus Renaa and the fun Fort Boyard. Enjoy a better dinner at Sirkus Renaa followed by exciting competition at Fort Boyard.
Ford Boyard
In the basement you will find the Fangene på fortet (Ford Boyard). The rooms offer many different and challenging tasks. Ball talent, balance, calculation, memory, logic, strength, math skills, memory, acrobatics and much more!
All rooms require team effort and your team will be rewarded with points according to how quickly and correctly you solve the tasks the cell has to offer.
Do you need a meeting room?
We have several meeting rooms and apartments for which you can book for a meeting, event or workshop.