FROGNER – OSLO
Skovveien 15
Skovveien 15 is a beautiful apartment building from 1898. The apartment building is located on Frogner, and is centrally located with a short way to public transport, shops, restaurants and attractions.
All apartments are move in ready and are equipped with a full kitchen, including a dishwasher, oven and refrigerator. They also include a dining table with chairs, a seating area with a sofa and / or comfortable chairs, cable TV, WiFi and a bathroom with a shower. The apartments also include a combined dryer and washing machine.
To check in, use our check-in machine in Skovveien 8, 2 minutes walking distance from the apartment.
Check-in from 15:00 – Check out at 11:00.
The apartments are well suited for longer stays.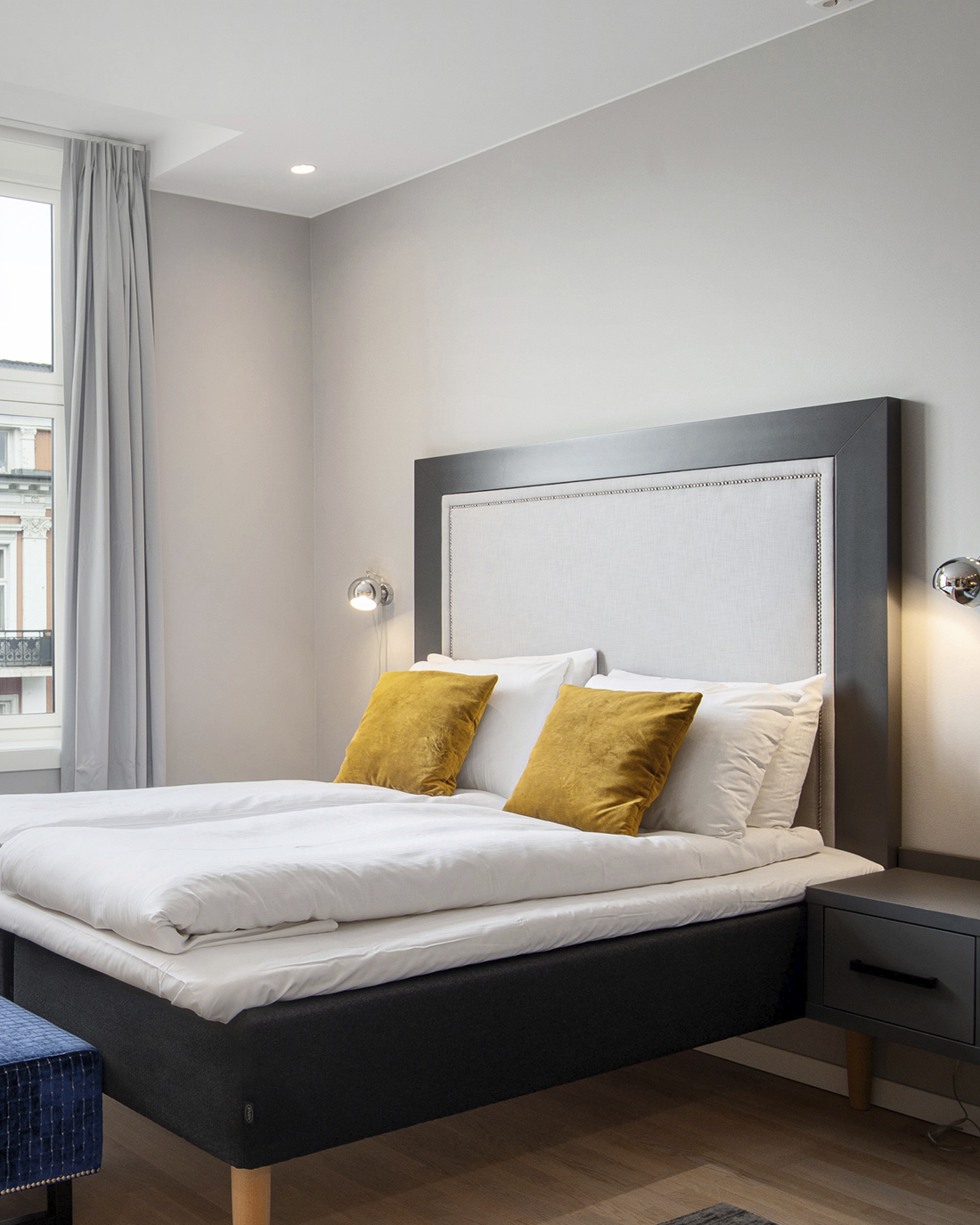 Studio
Stay in a nice studio apartment with space for 1-2 people.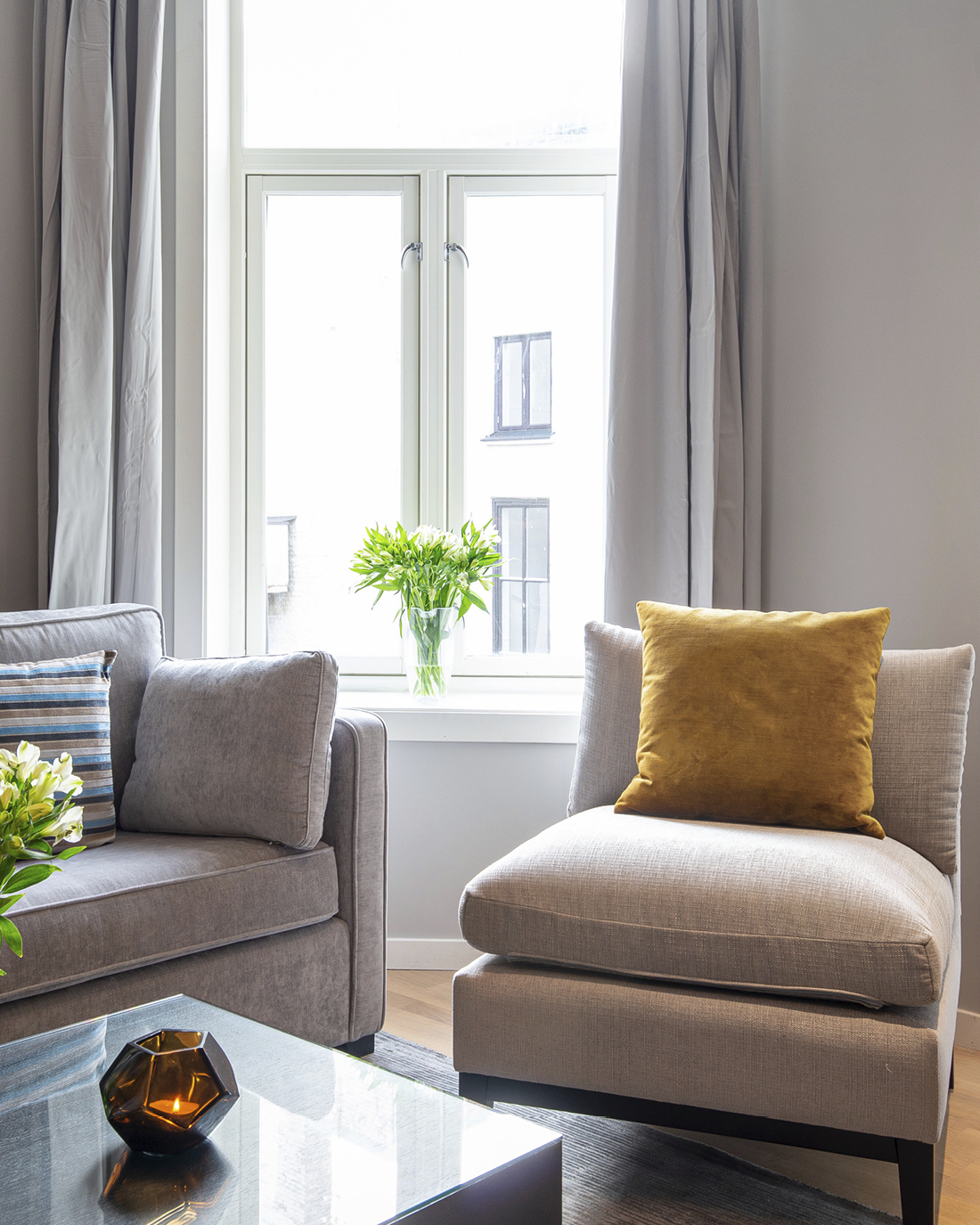 1 bedroom
Treat yourself to more space in an apartment with its own bedroom. For 1-2 people.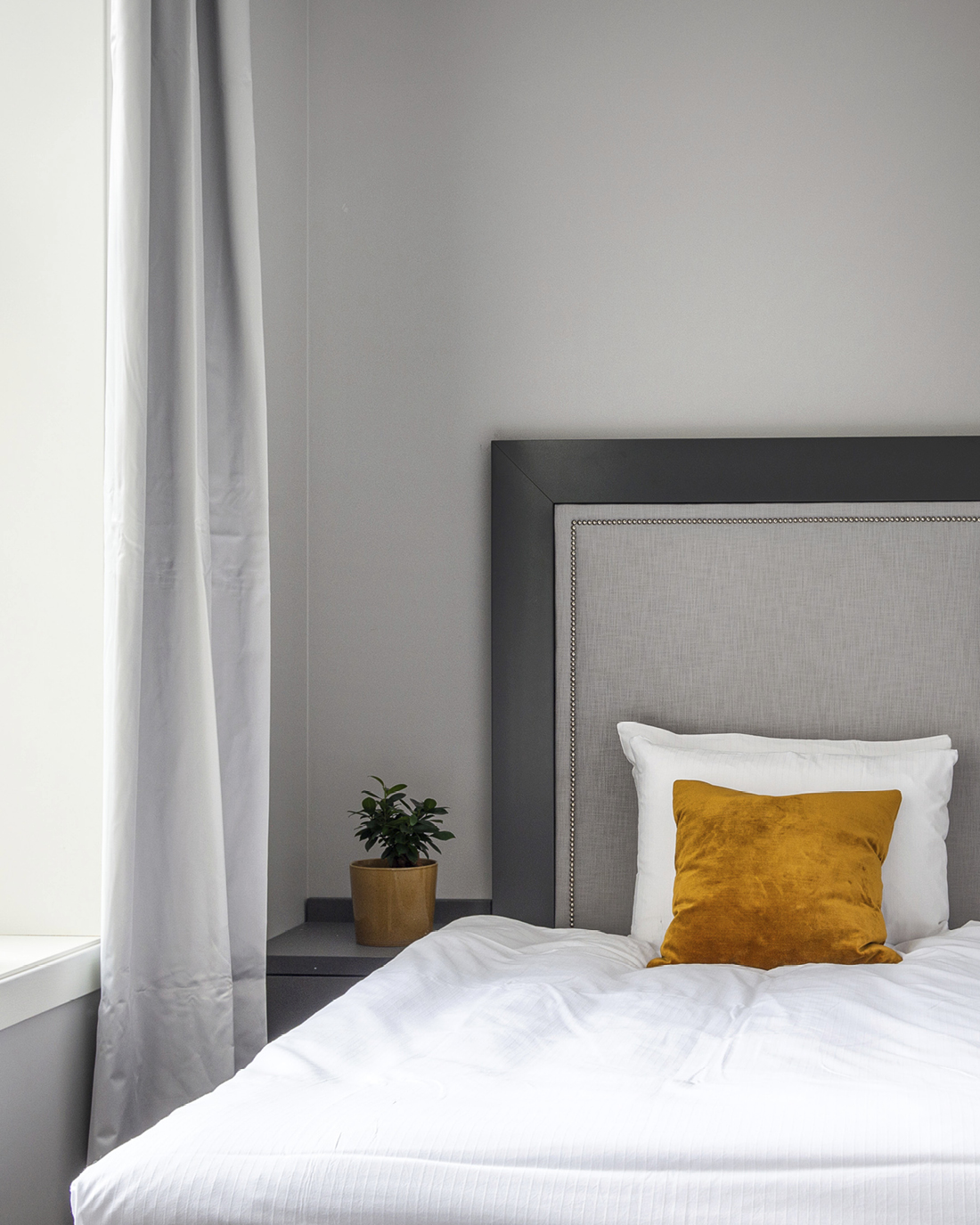 2 bedroom
Stay comfortably with 2 bedrooms. For 2-4 people.
CLEAN CLOTHES
Washing machine in apartment.
WIFI & TV
BATHROOM AMENITIES
Central location between Bogstadveien and Solli.
AREA
Frogner
Just outside the city center you will find beautiful Frogner, a district characterised by traditional architecture, nice shops, restaurants and bars. Here you can stroll around the streets with a coffee to-go, while peeking into the many shop windows. Frogner has something for everyone – whether you like quiet dinners outside, or a good atmosphere and nightlife. The short distance to the city center, good public transport network and the sea close by make Frogner a great place to stay.
RESTAURANT ON GROUND FLOOR
Berserk by Bokbacka
Berserk uses traditional Nordic ingredients as a starting point for a wild journey through tastes and sensory impressions – The chefs unleash their creativity and let you through the evening with free rein.
From the food bar in the middle of the room, the chefs present dishes based on Scandinavian food traditions, and combine the simple and refined with their passion for intricate details and unexpected twists: always based on the best ingredients the season has to offer, but without limits to where the journey can move on.